SHYAMRAI TEMPLE, BISHNUPUR, WEST BENGAL, INDIA
Worked by King Raghunath Singha in 1643. It remains on a low square plinth and comprises of a walking pathway with a yard opened by three curves on the four sides of the sanctuary. The focal shikhara is octagonal, while the rest four are square. The dividers are lavishly brightened with earthenware carvings including parts of Lord Krishna's life.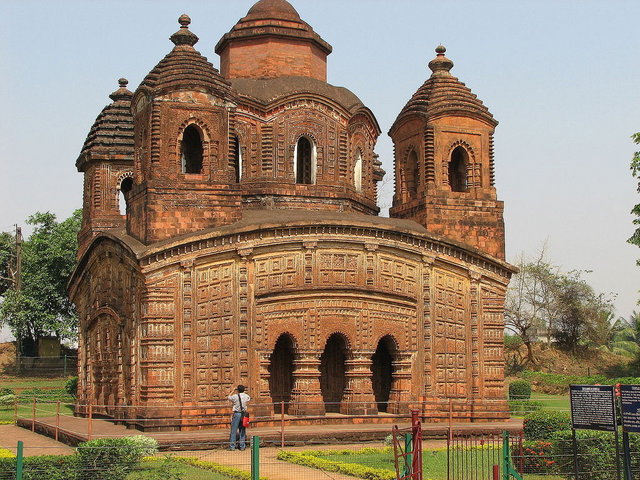 One of the interesting and wonderful sanctuaries of Bishnupur. Committed to Lord krishna n Radha. It has an extremely perplexing carvings on the sanctuary which is delightfully made showing the tales of Mahabharatha n Ramayana. It's design is a blend of 4 religions ( Jainsm, Buddhism, Islam n Bangla).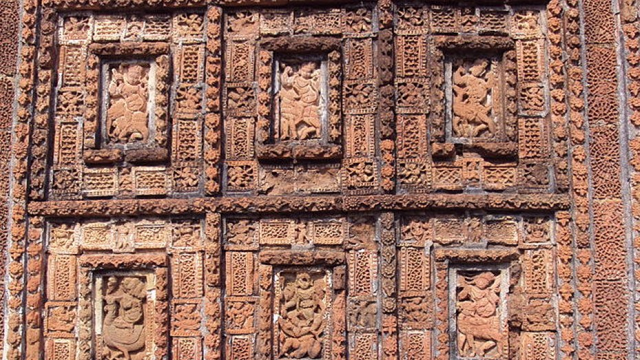 This was built by lord of Malla dynesty n is an absolute necessity visit on the off chance that you are in Bishnupur). The pancharatna Shyamrai sanctuary is the most stunning of all.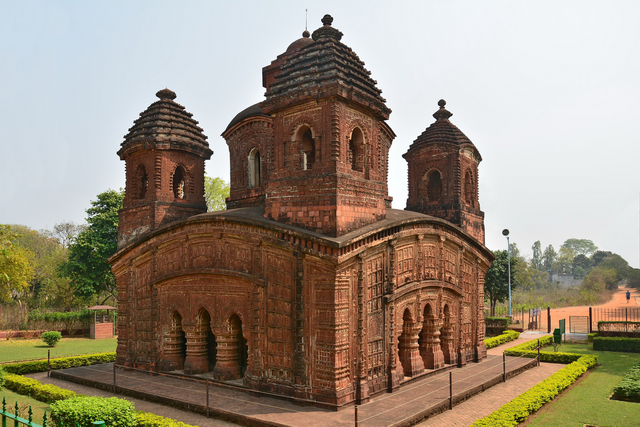 [MY SOCIAL LINK]