JOR BANGLA TEMPLE, BISHNUPUR, WEST BENGAL, INDIA
The Jor-Bangla sanctuary in Bishnupur, Bankura, worked in 1655 by King Raghunath Singha Dev. It is luxuriously ornamented with earthenware carvings. The rooftop has the great chala style of Bengal design.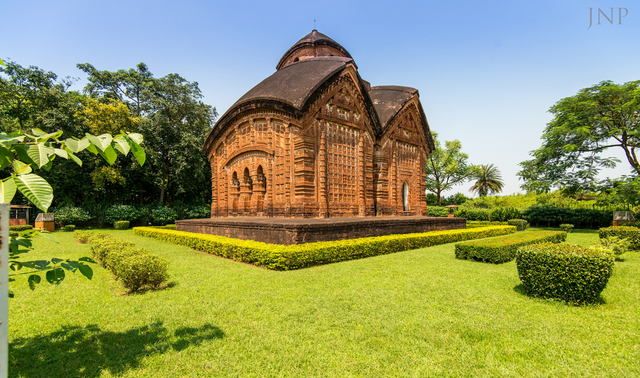 The engineering of this Temple is special and is one of the organized landmarks on Archeological Survey of India's rundown. It has Panch Ratna plan which implies five pinnacle structures. Bended roof of the Temple is affected by Islamic design giving it remarkable mix.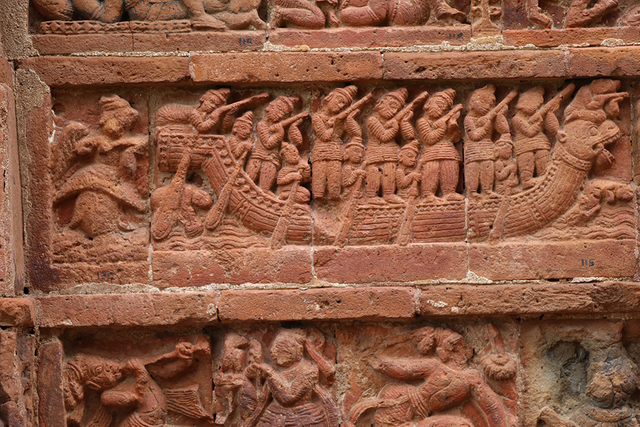 It has delightful earthenware molds on delineating different scenes from Ramayana, Krishna Leela and Mahabharata. Different works of art and models incorporate imperial chasing sights, artists and artists. Way its drawn makes this excellent workmanship apparently alive.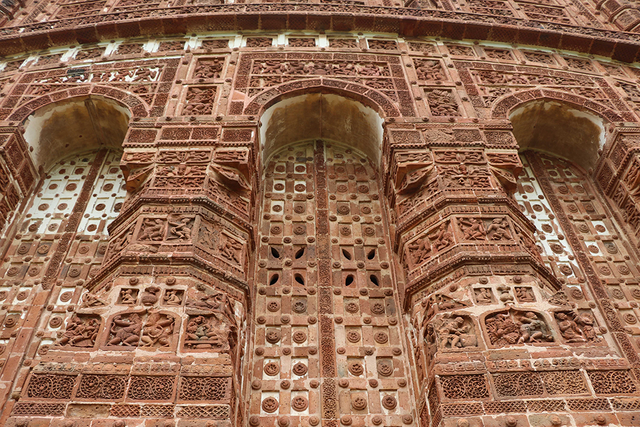 [MY SOCIAL LINK]