What is Bali? For a minute I thought that Bali is game from the designers of GTA. You can do whatever you want, but not everybody survives. If it is an endless stream of volcanic energy nourishes each person on the island. Everyone fights for himself, everyone picks the missions of different levels for himself, everyone goes somewhere to get in a place where he can sit on his favourite chair and save a game. The tasks are full of spontaneous solutions beyond a system and logic. All what you want will come true, all what you scare will come true really fast as well. The enormous power of the ocean and volcanoes makes here something incredible. On the island you are on your own, involved in some kind of cruel game, between heaven and earth watching the ups and downs. Here, every moment you realize that life is what happening right now, no matter what was before and what comes after. Those who resist over and over again got open fractures, debt holes, looted houses and troubles.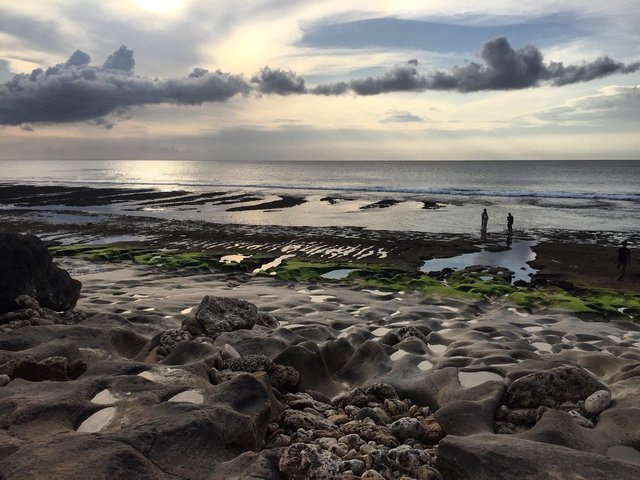 Immediately after landing, you'll find yourself in KUTA. It is on the left side of the airport. You can go to the right, to Jimbaran. This is one of my favorite areas, here I boldly and confidently spent my first 3 months on the island, where I was getting used to that crazy traffic of motorcycles, trucks, sport cars, smoking mopeds and huge buses with tourists. Jimbaran - is a place where you have a room for mistake, the place where you have a carte blanche.   Jimbaran - is the coolest place, if you are already ADVANCED surfer. The best spots Balangan, Dreamland, Green Bowl, and Pandawa are just a few miles away.  Jimbaran - is a some kind of a class of different castes, from poor to millionaires. Here absolutely nobody cares what you wear and what power your bike is. Here nothing bothers you, you are calm, you are just taking the stream of a mountain river. Here you start loving yourself as you are, you do not expect that tomorrow a miracle will happen and all your dreams will come true. You are calm, strong and learn to live "RIGHT NOW." You become a vigilant observer of the moment of "NOW" - accept the way you are, not willing to escape from reality through psychotropics, alcohol, because your drugs are yoga and ocean and the woman you love is a board made of polypropylene...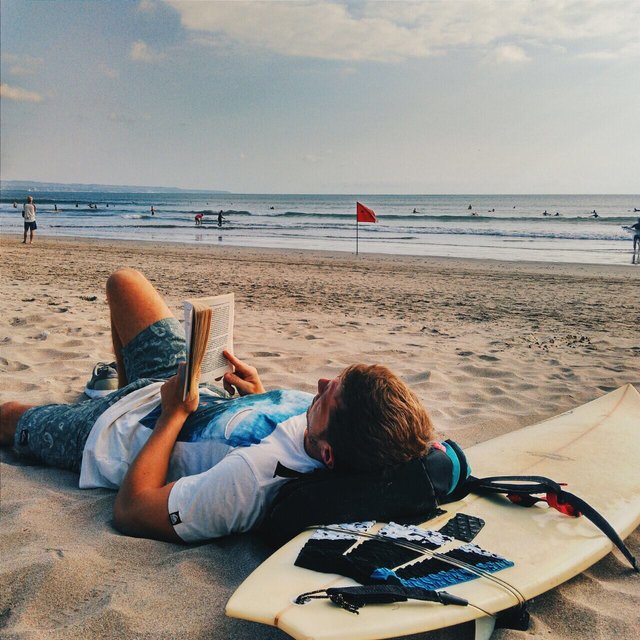 And only in the ocean you can find yourself the perfect machine for survival in the most unexpected situations.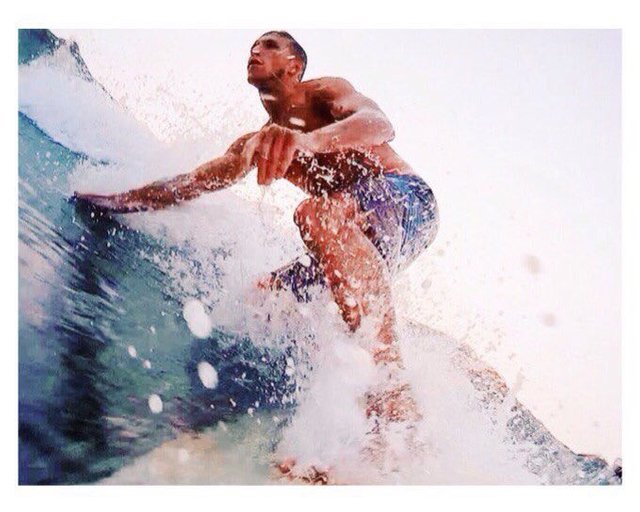 The price for air has never been so high. Adrenaline takes your breath away; salty snot is running from your nose, turning you into a brutal, but not a fanatic shag-rag. Loneliness does not freak you out anymore, you let your fears of vanity and uselessness go, now you go crazy with moderation, by the hour, following the tide graph...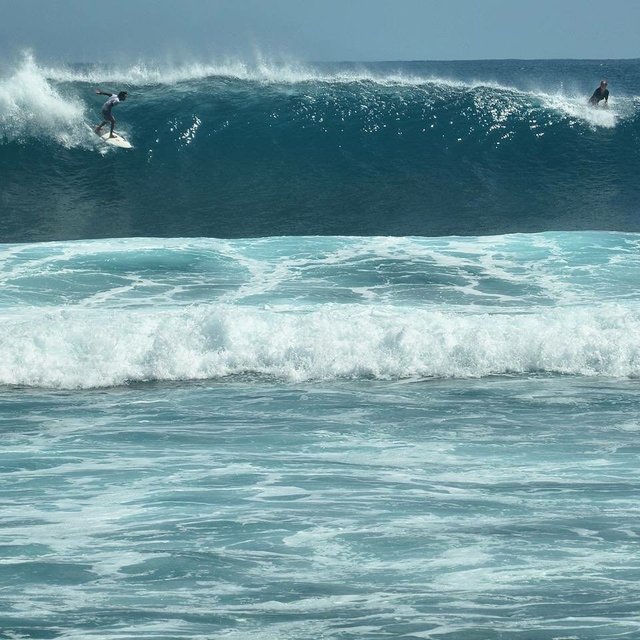 I will tell you about surfing after I finish this series of articles, now we are talking only about places. 
 Also you can choose Jimbaran just because here you can find 3 NIRMALA stores. This is one of the most-affordable shops, where you can get almost everything! In Bali it is very difficult to find good food and Nirmala chain stores help a lot.  I write my articles for free travelers, those who want to live here much longer than 1 month. If you come for a short time, entertainments offered by your hotel will be enough for you. I want you to look a little bit deeper and try to feel each area that I describe. 
 Fish market is one of the main sights in Jimbaran, it has a bunch of different sea creatures beginning with shrimp and oysters and ending with 100 kilogram carcasses of ocean fish. Getting into this market you feel like you got into a fish hell. You can find dozens of thousands of it here.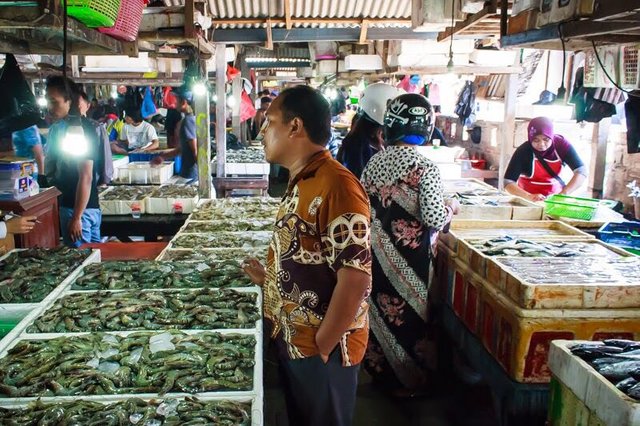 From here it is been delivered to nearby islands. Here everything stinks; you can see crushed ice and all silent variety of fish creatures from sardines to sharks! Although it is a fishing village, everything is overpriced by 3 times.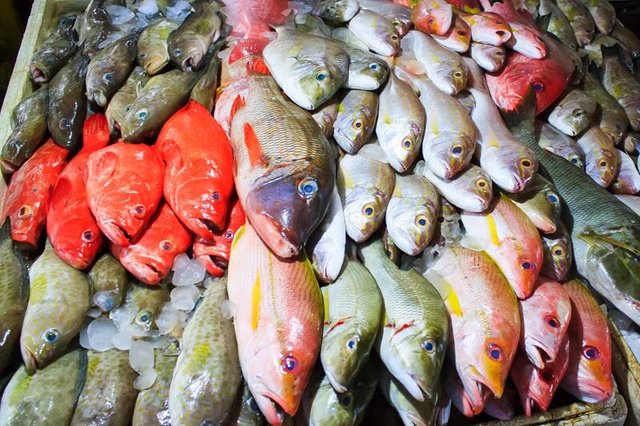 When the night comes, Jimbaran falls asleep, all shop are closed, whoever wanted something more, took bike and rid towards Kuta. There is not a single living soul, only lights are on in supermarkets "Circle K", and just a moped without lights creeps ever so slowly far off. From Jimbaran you can see how the rest of Bali shimmers. You are somewhere in the distance. You are alone. You do not need anyone. You are good and you don't want anything else. You are not...
You are good and you don't want anything else. You have no idea what day of week today is. 
It is a fairy tale, isn't it?!