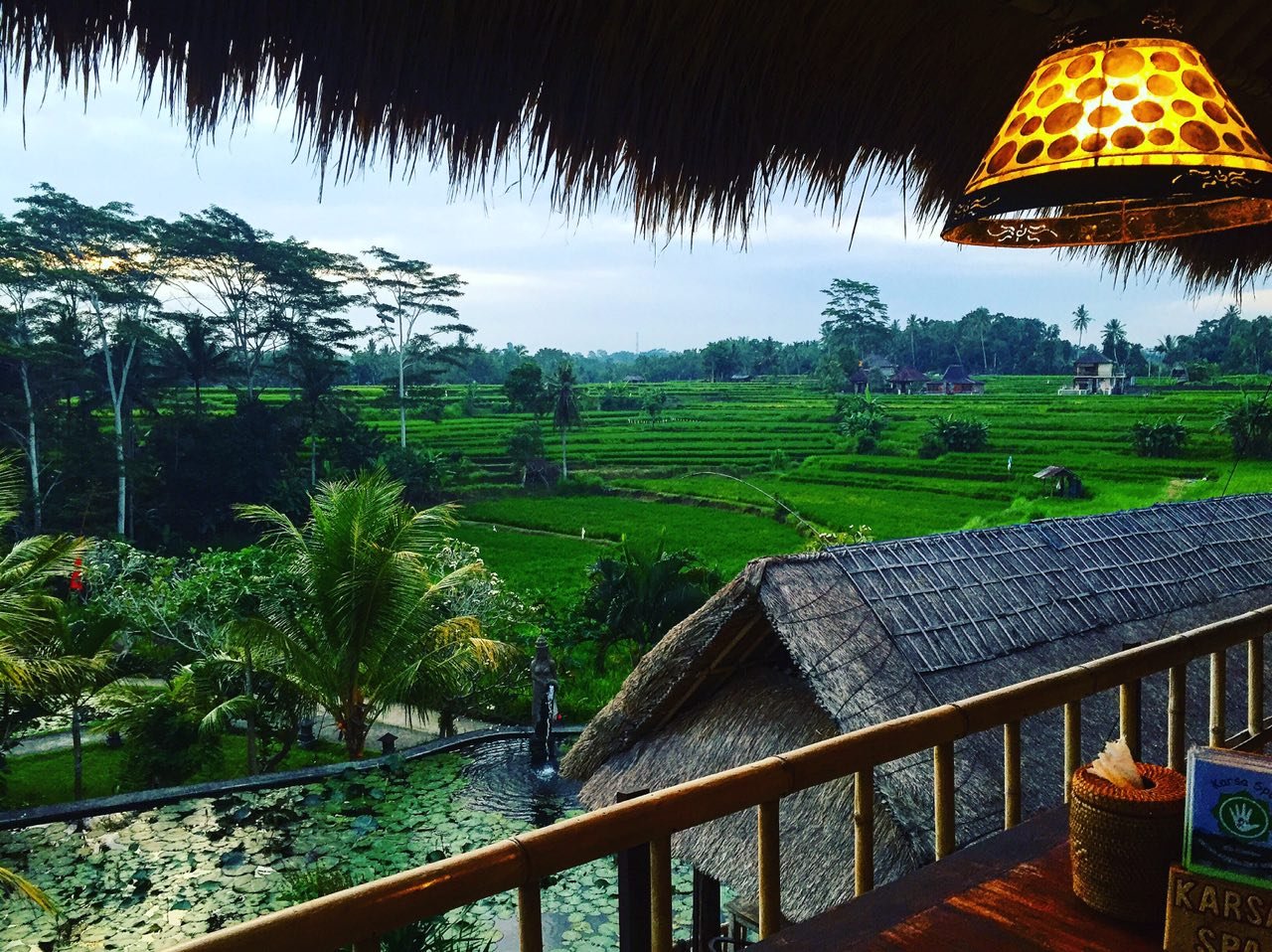 For each person Bali is different. 
Eventually, Jimbaran kicked us away. All our stuff we put in the trunk of the car we rented, we left behind us only baying of local dogs. Wу hit toll smooth road, pedal to the metal. So it's Ubud. This place attracts all the "Superhumans", as if it drags them by the ears -here you can find a great number of healers, magicians, yogis, numerologists, enlightened humans, coaches, handymen. In other words, it's a throng of:
- Artists,
- Musicians, 
- Dancers, 
- Handymen,
(Everyone who has something to)
- Say, 
- Show, 
- Dance, 
- Do,  
It is a city of masters and dancers. Nowhere else in Bali you will find such a real Bali. Here it is preserved in the way, in which it has always been.
When you are looking up in the Internet the photos of Bali - one hundred per cent you will see 3 types of photos: 
- Ocean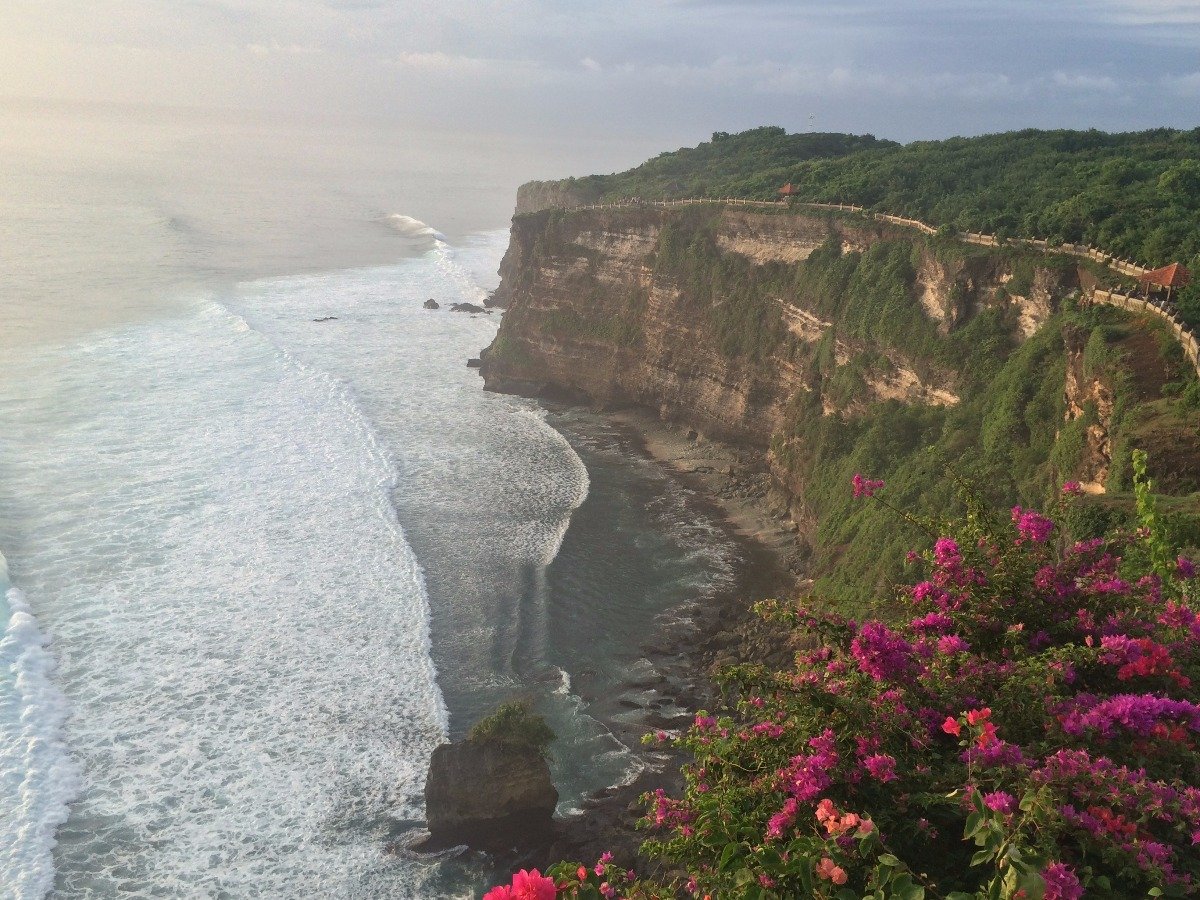 - Rice fields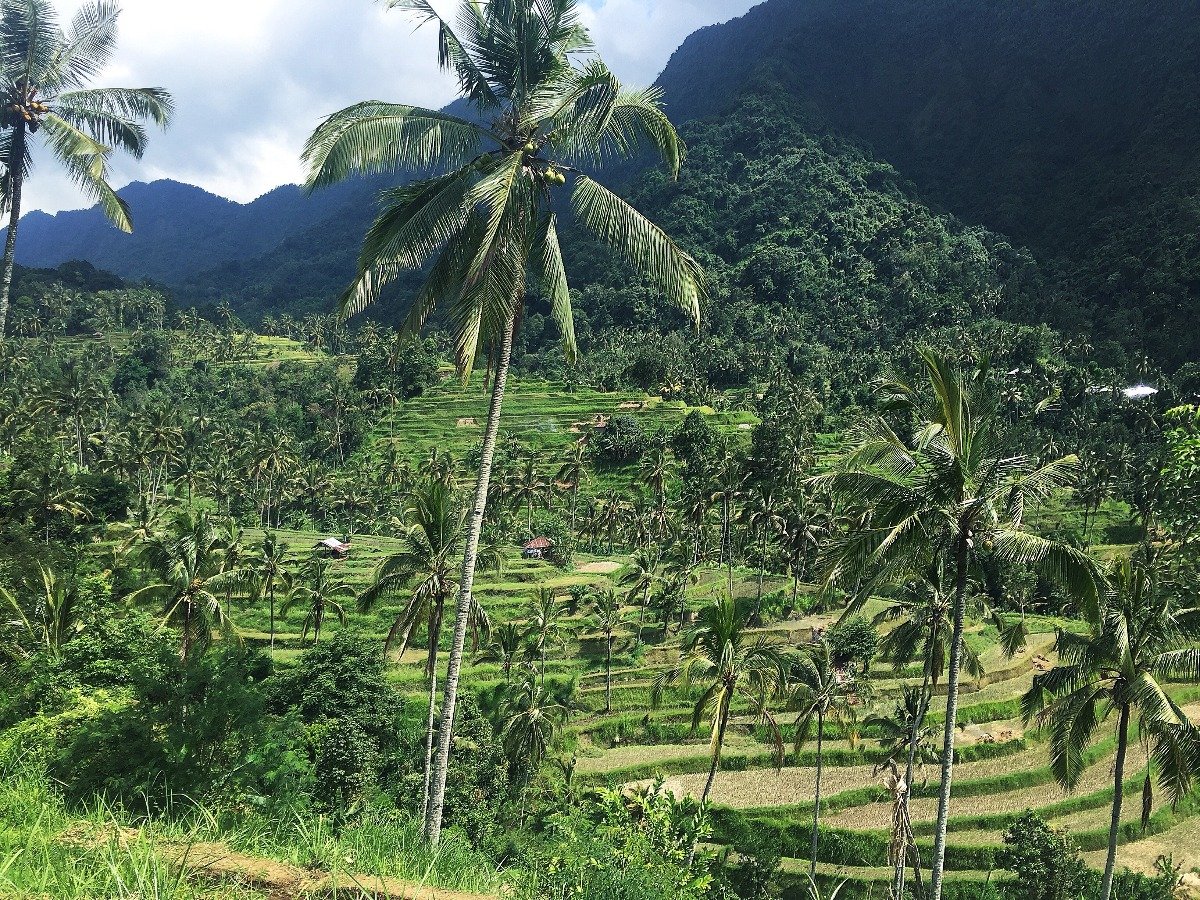 - Temples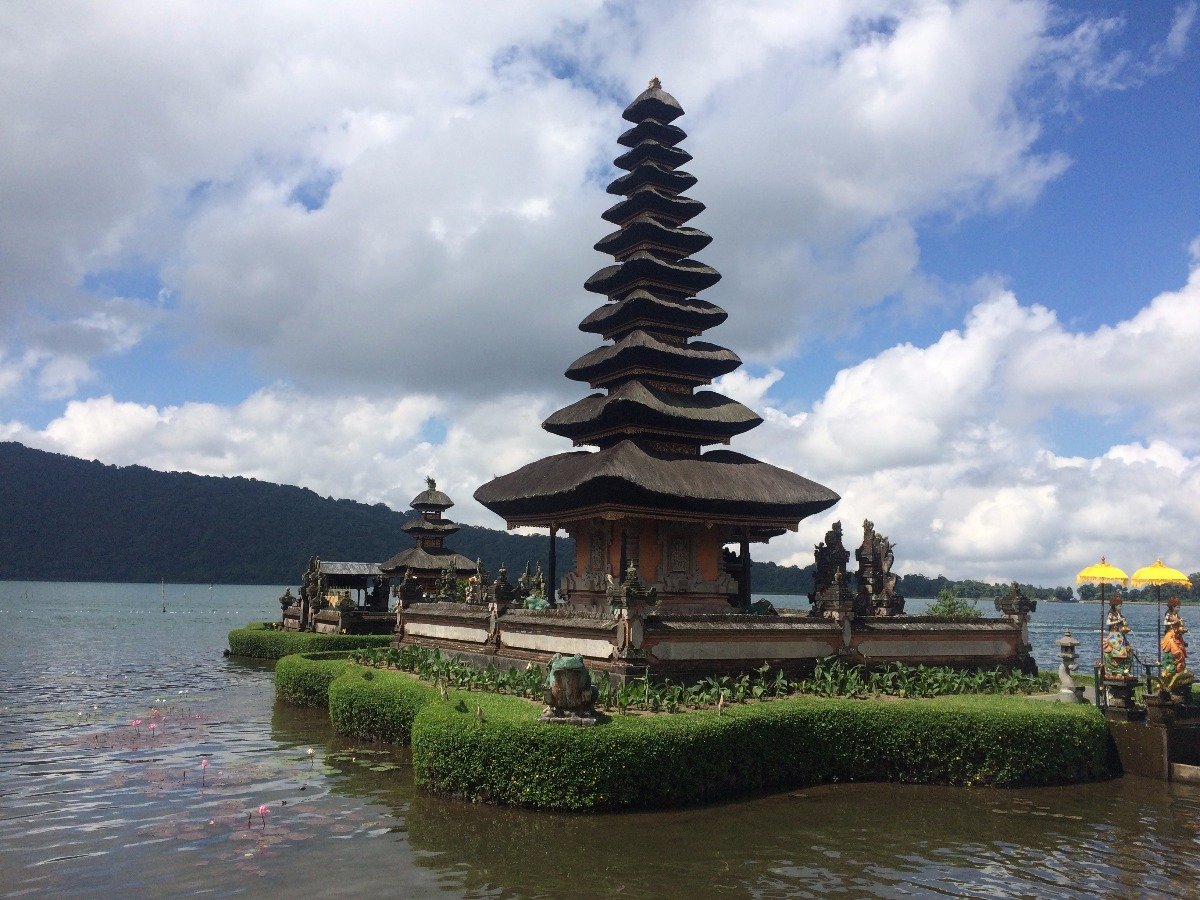 And you know what? UBUD is the place where the photographs of the rice fields and all kinds of temples were taken. This is the most beautiful place in Bali, which was stricken in a refined manner. 
If you want to bring your talent to light or do something more, you should definitely go to UBUD.  Isn't it a dream to live among the creators and, givers, dynamic and flourishing, sincere and helpful with moderate craziness people, with a clear understanding of how to make the atmosphere of "LOVE AND KINDNESS" around them?
 First of all, when you come here, you need to meditate a bit, breathe, ventilate the room, consult a numerologist, clear all karmic debts, and find your mentor-guru.  Ubud takes absolutely everyone. This place is loaded with the primary source of thunder and lightning, light of Ra and fourth lunar days, prayers of the best exorcists - and all of it only to fulfill potential of the unseen 'black holes'. Here you can be united with a single community of infantile children with full knowledge of your destiny, mission. Here, when you give, you share the source of something light, which comes from the God of Life taking care of you. 
 But there is one thing - where is the damn OCEAN? Where is it that gives you the movement of life itself? Where are your superhuman abilities, which you apply, rowing on the unclimbed wave? Why is the "heart" of the island so far away from its "kidneys"? Yes, exactly! UBUD is the heart of the island. It is where all the processes are started. There is no nightlife here – as if the heart freezes, some rhythm quiets as soon as the clock strikes 24 o'clock. 
The thing is that after a while you notice that about 80% of people you meet in the street are women. Of course, if you move a little away from the tourist center. No, they are not lesbians, or, at least, they are few here, and it doesn't catch the eye. But as far as the eye can see, women are everywhere - on bikes, around the table in a cafe.  Without men. They can be young, aged, elderly. There are a lot of pretty ones, a lot of them smile, all of them are easygoing. But only ladies. Young, mature, very mature. Very few among them are males, they are mostly husbands over the hill, some of them (rarely) are bearded yoga enthusiasts with enlightened faces and indispensable small beards.  This is such a special nature reserve, a paradise for young ladies, "walking on the path of spiritual development, and the fulfillment of their creative potential." Here you can hit the shops with intricate products, explore the center of local crafts, admire the unique technique of wood carving and painting on fabric. In the full sense of the word, Ubud is a city «of artists and masters». Here is the place where Elizabeth from the novel "Eat, Pray, Love" came soon after her arrival on the island, here she rode a bike across the emerald-green surroundings and meets her love. 
The next destination in Bali is a house of the seer and healer Ketut Liyer. This character is not Gilbert's fiction, it actually exists. Moreover, the female part of tourists goes to him in hopes of a miracle, although there are plenty of healers around. What can we do, advertising in it is a great thing. They say the old doctor gradually loses his power, and the locals are ready to recommend a real, strong heeler, however, a trip to Ketut becomes very inspiring experience for someone. Although, now not Ketut, but his son meets the tourists. Ketut died on June 8, 2016.
Ubud is spread around the Monkeys' Forest.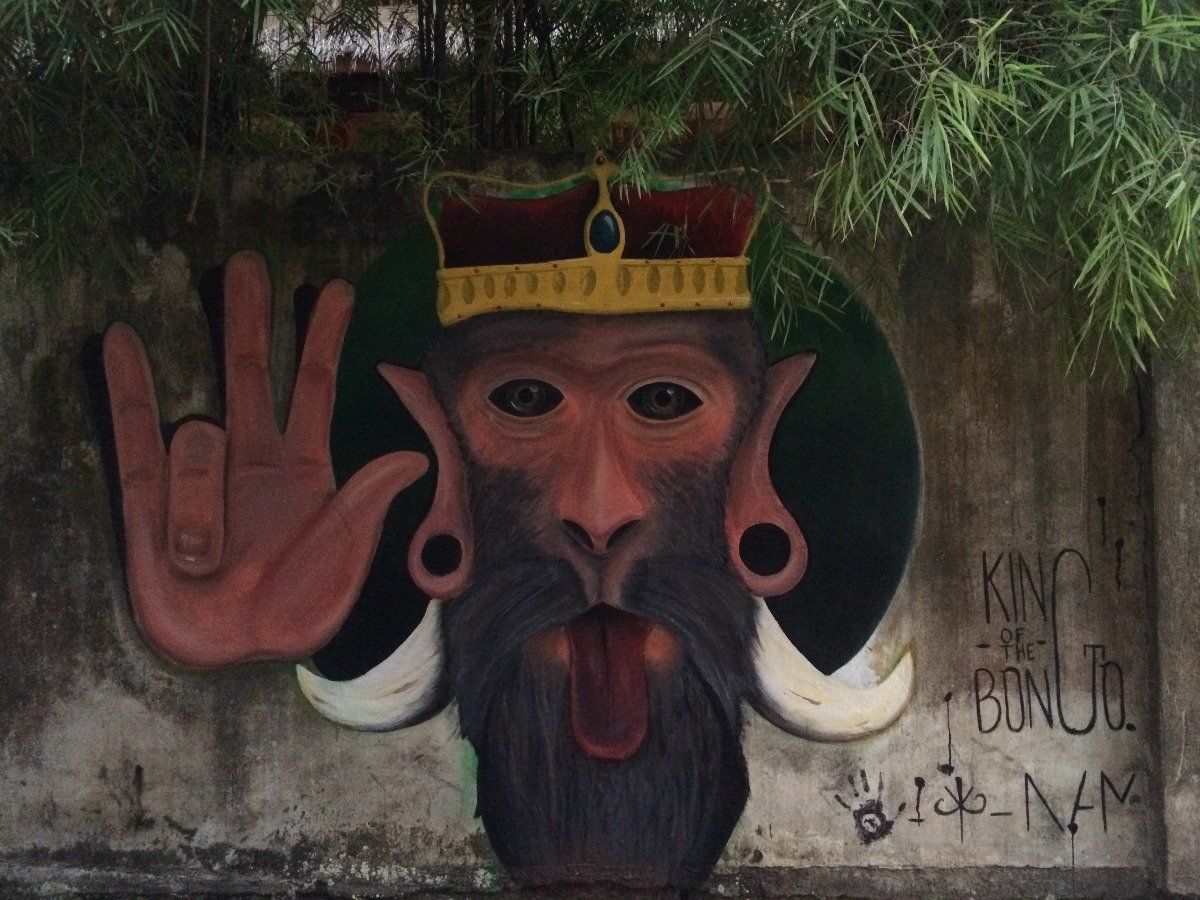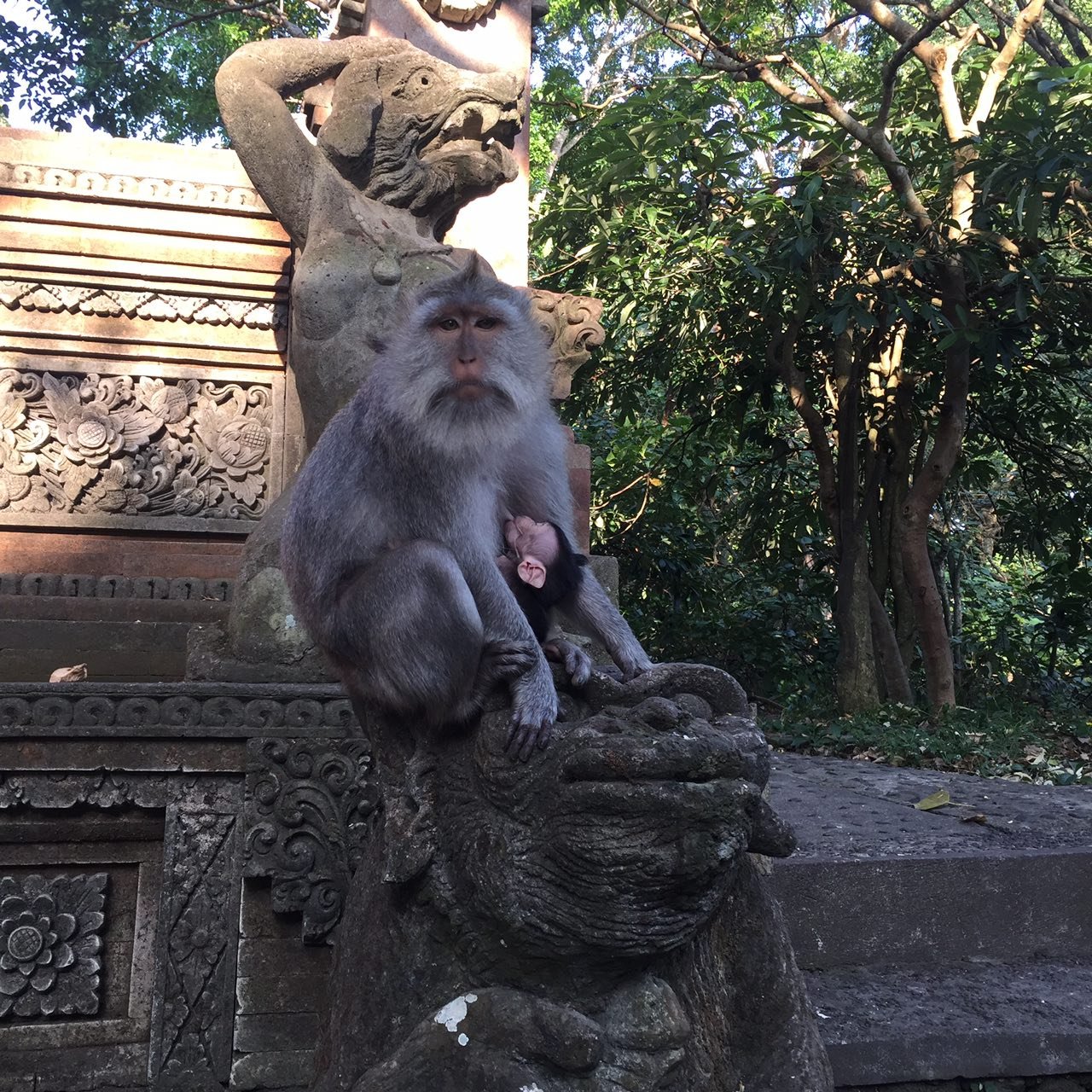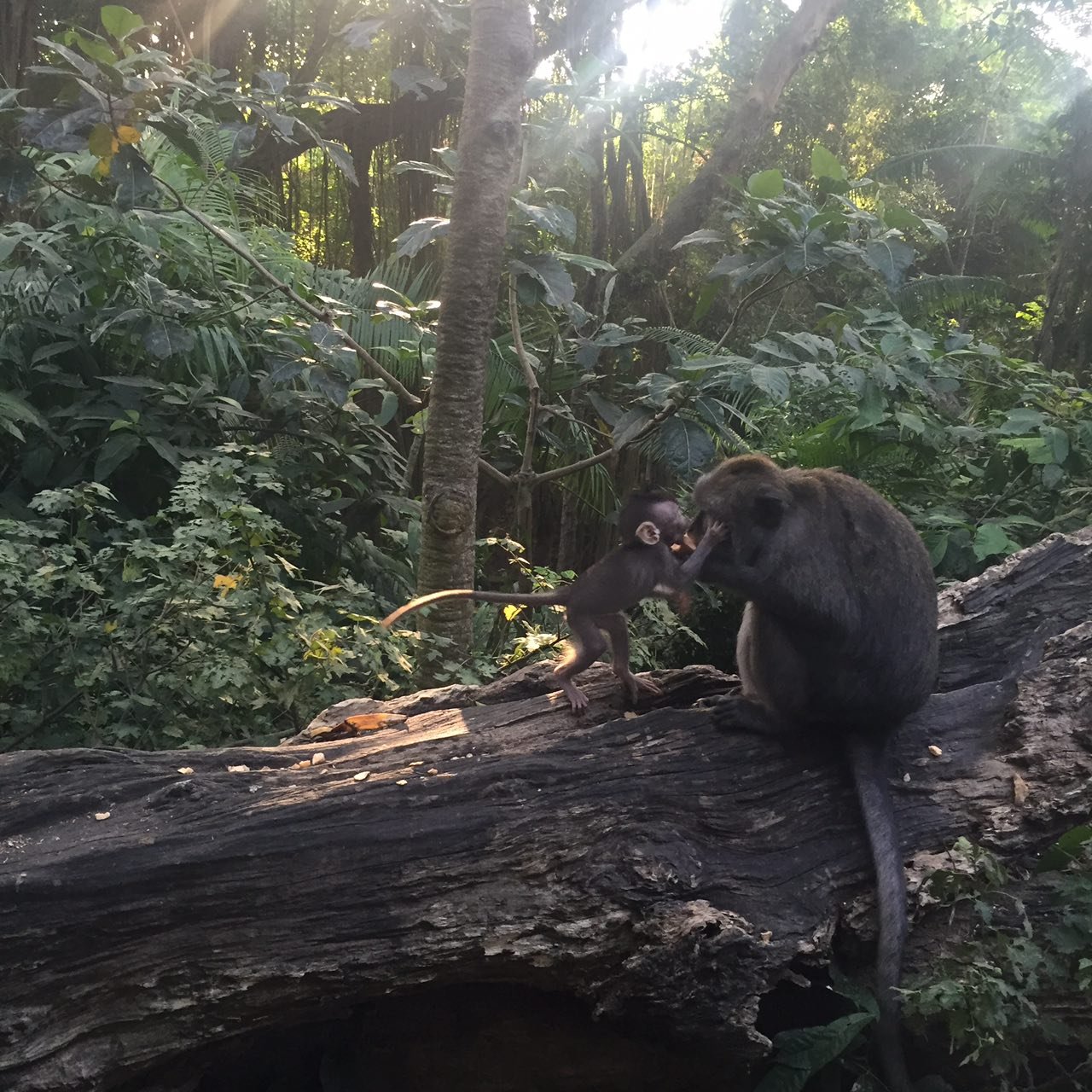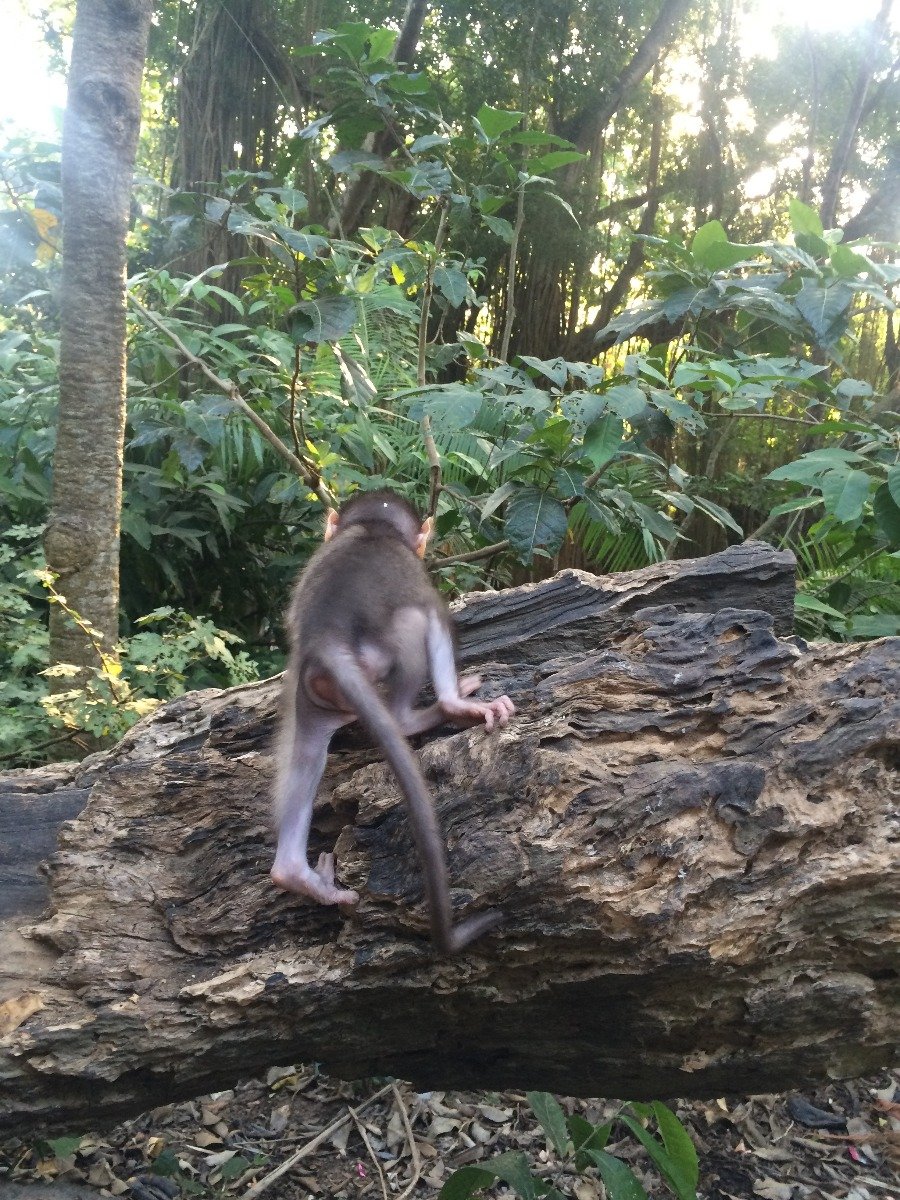 And, only when you meditate enough, you can move on.
*All pictures are taken by me on IPhone 5s