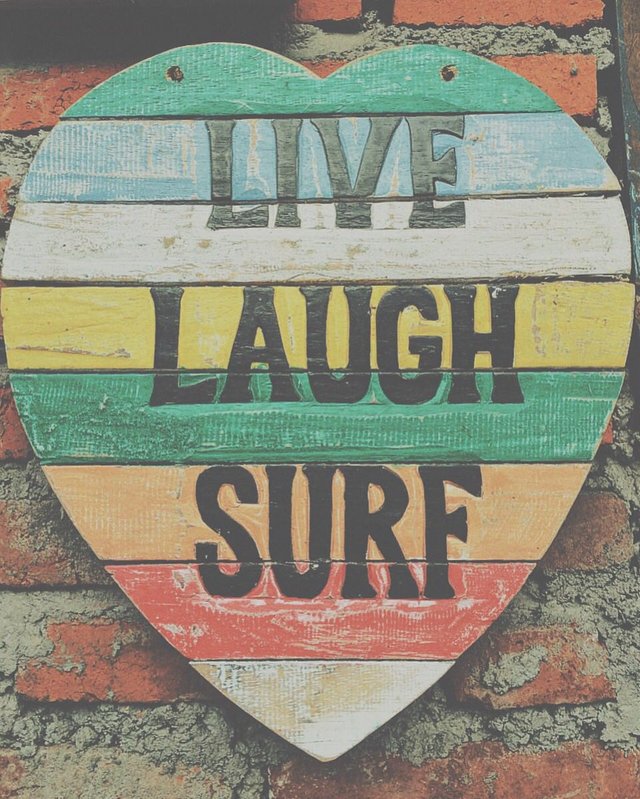 Harmony in chaos. 
Wherever we lived on Bali, we always wanted to be in Canggu. I will explain you why. You just get on a bike, go on the highway and let crazy traffic stream you to Canggu. By the way, this highway "sunset road" has 8 lines and lies along posh shops, shopping malls, fantastic Balinese monuments to the gods and road junctions. You will not find such a powerful flow of cars and bikes as on this highway anywhere else in Bali. This flow takes you so strongly, so sometimes you miss your turn and exhaling drive to the next junction without reducing speed. In general, the chaos of traffic in Bali totally confuses me even more than left driving, although my experience of driving is almost 10 years. And, by the way, there are almost no accidents. Only sometimes, when something really weird happens, things go out of control. Turning in to Canggu from the big highway, you find yourself in another world. There's no noisy fast traffic, and all the roads are almost free until sunset, after that, of course, you can get into traditional Balinese traffic jam, because of tourist buses that return tourists to their hotels in the Kuta area.  In general, Canggu is the best and most comfortable place in Bali where you can stay for quite a long time. There is almost everything you need, but, at the same time, there you can clearly feel peaceful village atmosphere. Right there you can see traditional Balinese style which still remains there in spite of infrastructure development. 
What is special about Canggu?
- Hundreds of schools of surfing, 
- Small rice fields,
- Strawberries,
- Black volcanic sand,
- Longboards,
- Lot of plants,
- Deus club,
- It is a place where you want to stay.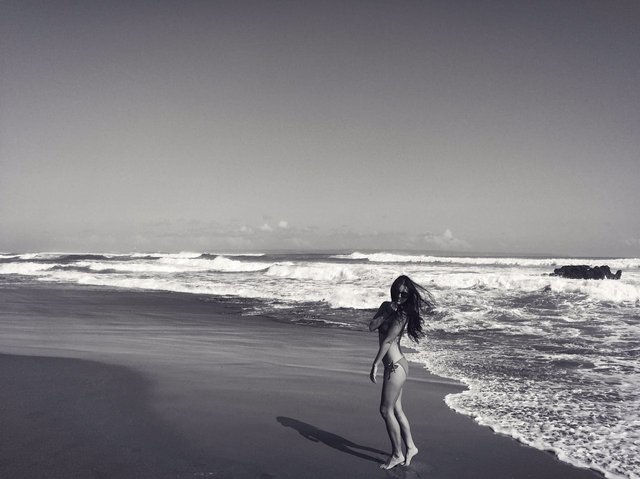 My first and only thought that I had flying to Bali was "to see the black sand." Yes. This futuristic weird blue-black sand, the result of ancient volcano eruption, can be found here in Echo Beach in the Canggu area. It looks like coal dust and it is so unique that I am sure you will never find something like this anywhere in the world. It is the best beach, number one among the elite beaches in Bali, full stop. Canggu is the best work of the "natural artist", the divine, in every sense of the word, island!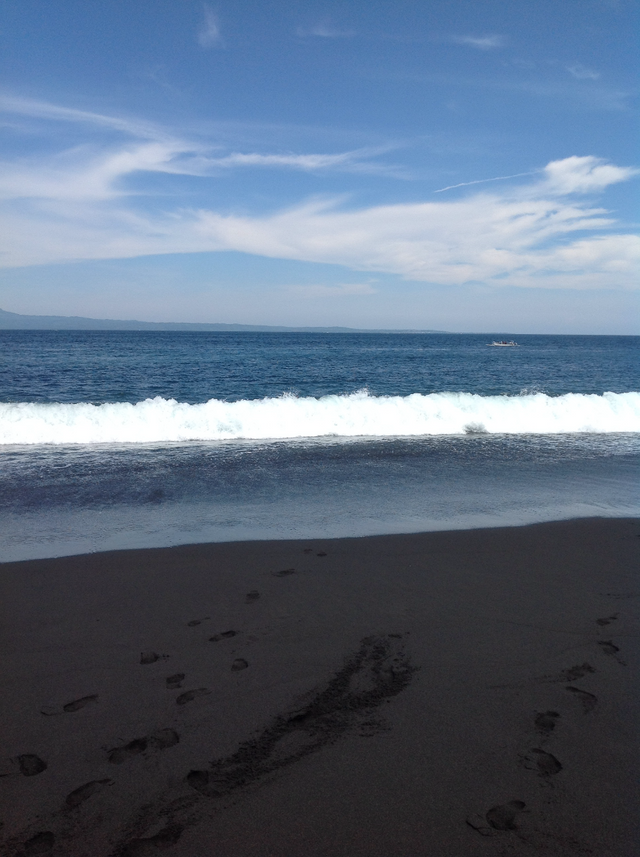 Canggu is a private party, and if you are not a hipster in all stars snickers with fake international driving license *, an intellectual in a red check shirt, you will be an alien at this celebration. 
Yes, you got it right; you should buy a driving license. Wanna pass a driving test in Indonesian?? What a crazy idea. Immediately upon arrival, you can buy a license from the local downshifters, it costs 10-15 dollars, and you get in two hours. Basically, the local cops don't care about how and where you drive to, whether you are drunk or high. If you have a license and wear a helmet, it's ok. By the way, the license pays off right at that moment when they stopped you for the first time. If they caught you without the license, be sure, you will be led somewhere to a private place, for example, behind the house, and they will take everything from your wallet. And there is nothing you can do, you are just a farang, the foreigner, in other words, fish, that was caught by a local cop. It was what happened with us, when we went to a highway for the first time. We were caught, and I had to give all my money to the local cop. They feel it somehow, or your face shows that you are driving without the license. It is a skill they have been training for years. It is something to learn. When you bought a license, not a single cop would stop you. Maybe your smile, which can be seen through a helmet or expression on your face matters... I don't know... Before you go to Bali, let me know, I will give the number of a guy, from whom you can buy a license. 
I guess, here it is the only place in Bali, where it's quite hard to meet the Balinese: 90% of faces are European. That is why, in Canggu you can meet all these pretty girls over 27, they read Omar Khayyam, love latte and cheesecake, Game of Thrones. In general, you can meet smart "I- don't-give-a-fuck" kinda guys. 
Everything is under control, how it was planned, here cleanliness and outside decor is valuable, and everybody tries to avoid inner ecstasy and inspiration.
Canggu is a perfect mix of authentic Balinese village and fashionable resort in California style.  Isn't it attractive? 
Here you won't meet "occasional tourists" those, who came for a week (they are all in Kuta), here are the ones who knew where they came and why. 
Surfing in Canggu is a topic that deserves a separate conversation, it does not leave even experienced junkies untouched, and on contrary it helps them to do away with apathy with clear understanding:
"Why should I live, wake up and get up if I am already in Paradise?!"
If you learned basics of surfing in Kuta, now it's time to buy a surf, three times bigger than you are, and start exploring Canggu.  There are no beginners on these waves, and I am sure you will never meet them here. The level of surfing here is medium and high. Because the line-up is very close to the shore, hundreds of amused people wander around with open mouths and watch the skill of the local surfers. And surfers here try as hard as they can; they are admitted owners of this beautiful beach with the waves of many meters in length...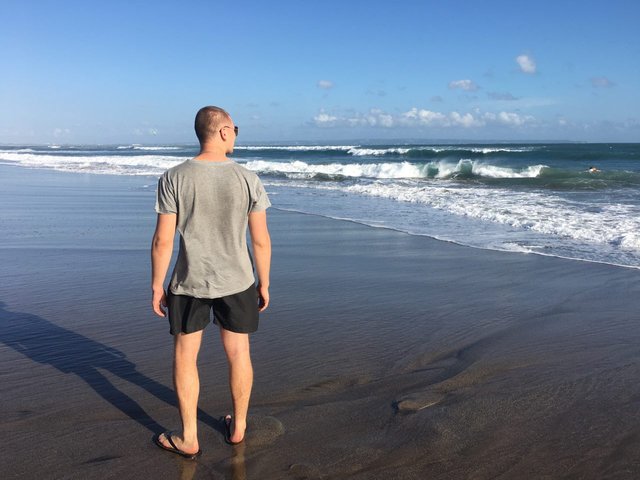 Here the sun sets into the ocean and the whole coast is transformed into a cinema. 
But it is quite a different story.
*All pictures are taken by me on IPhone 5s