First Impressions of Portland
Arriving in Portland I'm stuck by how green everything is. The walls that line the highway are dripping in greenery, like decorations for the Summer season about to begin. This trip, however, is not about Portland. This trip is about points south and traveling to the out of the way places. As much as I love the city, it's already time to leave.
We stop for Indian Buffet at Namaste just outside of the airport. The place doesn't look like much, but I know better. Delicious as always, they have a plethora of vegan options clearly labeled. Lamb on the buffet, which Matt tells me is incredible, crispy pappadun, and soft naan. It was worth the trip just to eat here. Seriously, when I can find a cheap flight on Frontier I might just have to come back.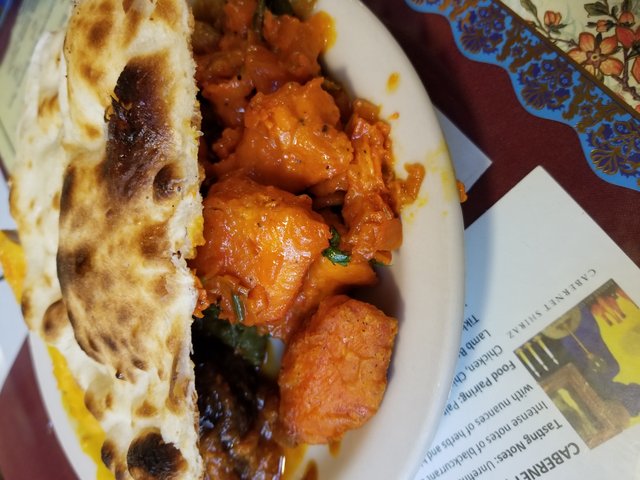 I think this is the lamb... anyone know how to turn this picture? I'm still new here.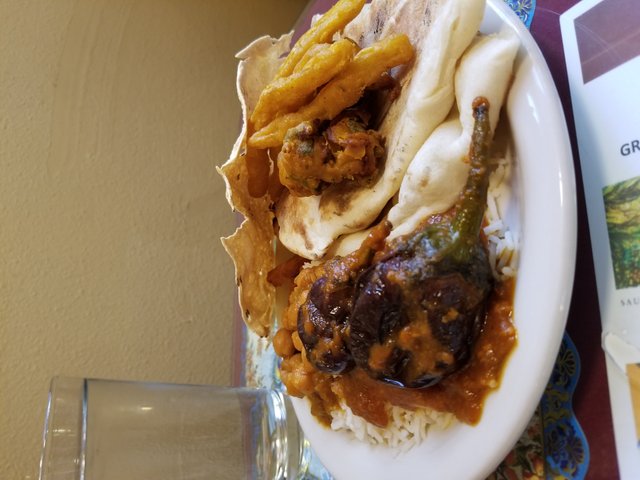 This is the stuffed eggplant. I must admit, it wasn't my favorite dish. But the fried veggies in the background made me go back for a third helping! Don't judge me. :-)
Salem
We drove south to Salem, the capitol of Oregon, to spend the night. We stopped at Best Western Plus, just because it seemed to be an economical choice at the time. I didn't have high expectations.
When did Best Western get to be so impressive? Maybe I'm just used to super extra low-budget places, but this was the lap of luxury! The front desk guy made fast small talk, offered us a choice of fresh baked cookie including Snickerdoodle, the best cookie ever, and signed us up for the loyalty program. Probably a good deal for the frequent traveler; it's free, gives you 10% off, and doesn't come with a slew of spam in your inbox. In the room we had a mini kitchen... not quite a kitchenette, as there was no stove, but a microwave and a mini fridge with a coffee pot and Seattle's Best coffee in the room.
Breakfast in the morning was complimentary and at the Denny's in the adjoining parking lot. Your choice of several menu items was delivered hot and fresh to your table. Definitely beats a continental breakfast any day! I went down to the fitness center while Matt burned up the hotel's WiFi. The gym was teeny tiny, but had an elliptical machine so I was happy. I couldn't quite figure out the Total Gym machine they had in the corner, so I called it quits and went to the sauna. Again, impressive! It's a private sauna, complete with shower and fully adjustable temperature settings. I spent much longer in it than I should have, then plunged into ice cold water in the shower. My entire body buzzed. Then I got back in the sauna. After, my skin felt soft, smooth, and crisp, like it's supposed to feel.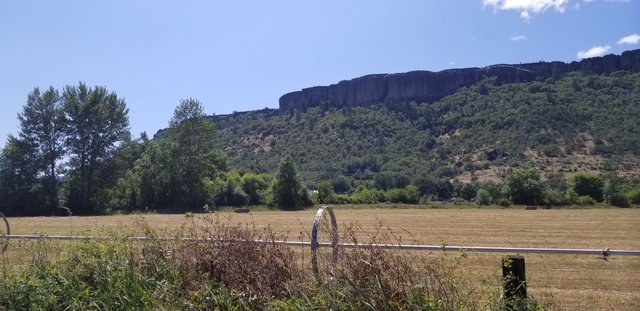 Heading south from Salem I get the true picture of Oregon. Salem is full of restaurants featuring many different types of food. The streets are littered with coffee trucks and peony bushes and traffic is on the ridiculous side for a Monday morning. However, as I leave the city, the valley opens up around me. The fields stretch just to the edges of my vision before being ringed by mountains. The mountains are flat blue this time of day and invite me to explore them.
Mountains, I accept your invitation.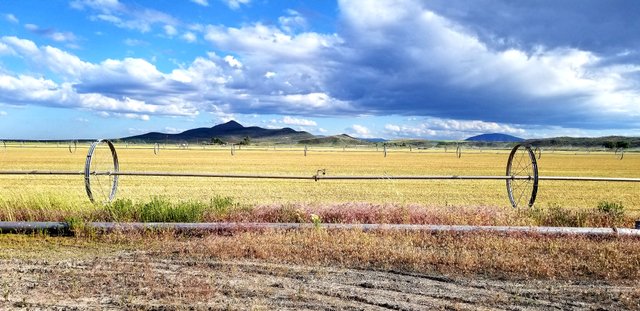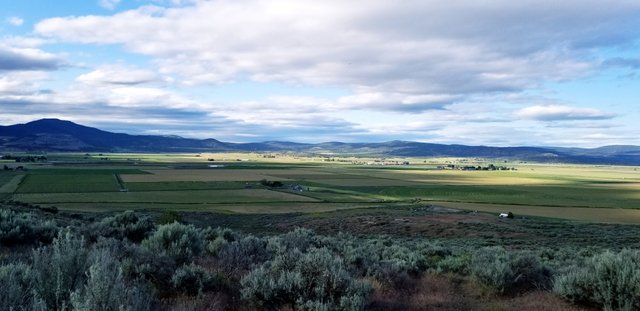 Join me on my next blog post to explore the farmland of Southern Oregon and learn about the new sustainable crops being planted.