Mt. Shasta - UFO Headquarters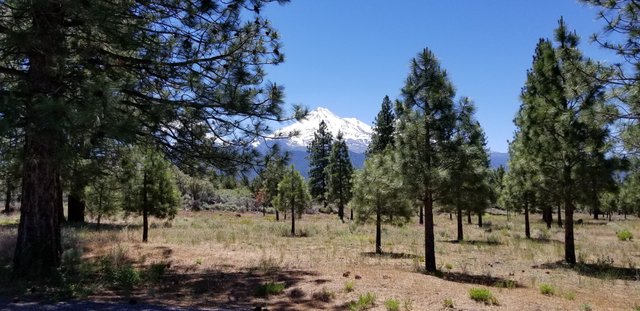 See that majestic, snow covered peak in the distance? That's Mt. Shasta. It's known for having a lot of UFO activity and strange sightings. While I didn't get to experience any of that, I did take advantage of the opportunity to jump into the lake. Here, let me show you.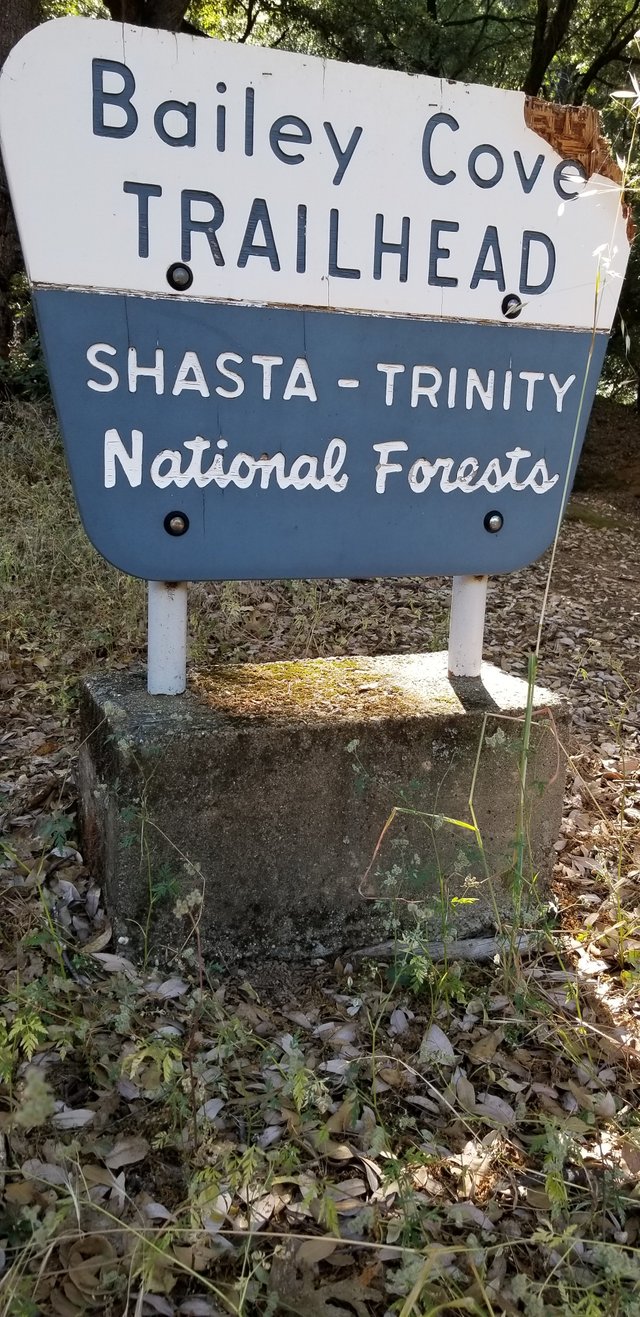 Trailhead
We stopped at the Bailey Cove Trailhead in the Shasta - Trinity National Forest just off of I-5. The side road was as winding as I could possibly ask for and dipped sharply to the lake below. Upon arrival, there was a boat dock and a beautiful little trail leading off into the woods. We didn't bring a boat, so opted for the trail.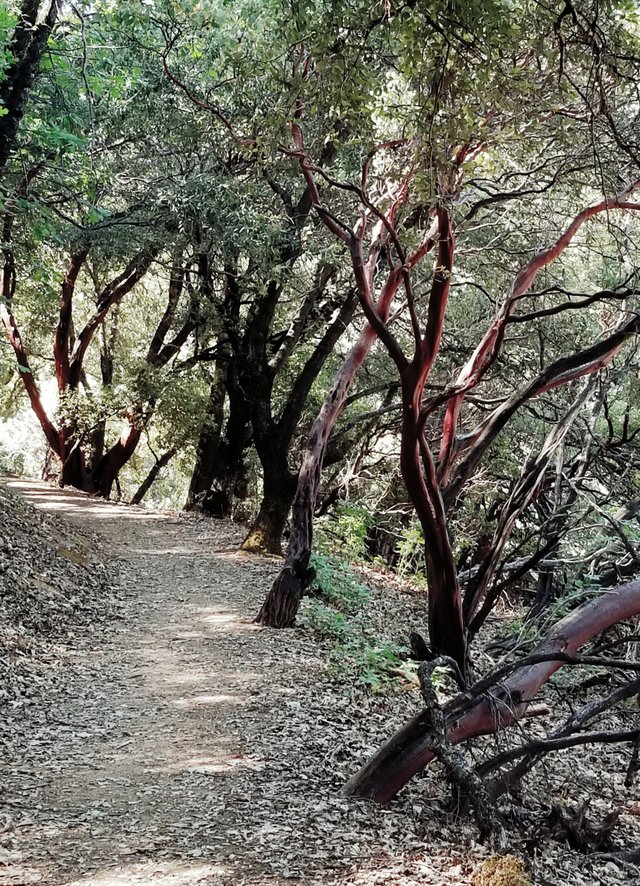 It's kind of tough to tell in this photo, but the bark of these trees is almost blood red. The trees shed bark (skin?) like a snake revealing pure white flesh underneath. I'm not sure what kind of trees they are, but I love them!
The Lake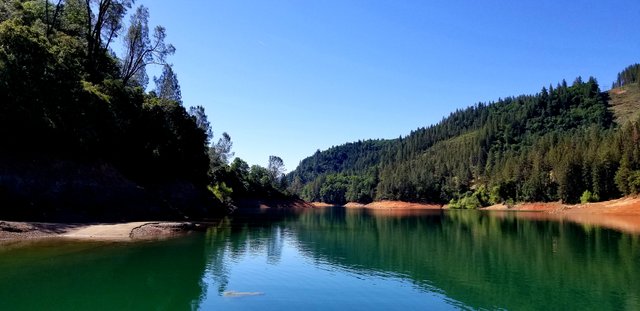 The waters of Lake Shasta are a brilliant green which reminds me of the emerald water of the Caribbean. The day was hot and the water was inviting. We climbed down the steep bank over layer upon layer of crumbling shale right to the edge of the water. Matt was hesitant for a moment as we didn't bring swim suits or towels and still had plenty of driving ahead of us, but we both decided to take the plunge. After all, how could we get this close to such a beautiful lake and not jump in?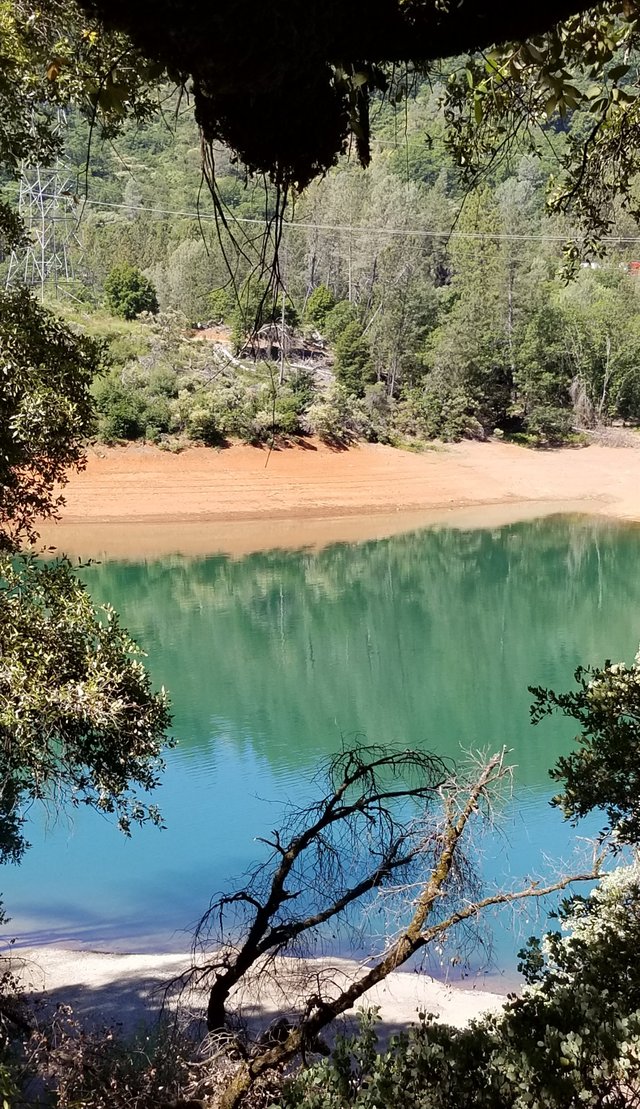 Stay Tuned
Thanks for reading! Look for the giant statues in honor of Veterans of All Wars in my next blog post as I promised in #introduceyourself a while ago.