7 reasons why Bornholm should be your next holiday destination!
With Scandinavia on the rise, both culinary and as a travel destination, my wife and I decided to make our summer holiday a "staycation" (okay, it's not a true staycation since we're Norwegians living in Stavanger, but you cant' spend an entire summer in Stavanger as there's only a limited amount of rain and wind that your body can handle during your"summer" holiday). While most tourist congregate on the bigger cities like Copenhagen and Stockholm (myself included, so far my Denmark visits have been trailing the craft beer-scented trail of bearded hipsters to Copenhagen) or look for unspoilt nature (fjords, I'm looking at you!), we chose a different approach. Bornholm is an island in the Baltic Sea, known to Danes as a holiday destination for more than 100 years. Before air travelling was avialiable to everyone, the Bornholm Ferry to "klippeøen" (the rocky island) was the annual start of many Danes summer holiday. Bornholm is located east in the Baltic Sea , and therefore has a sunnier and more stable climate than the rest of the country. Today you can either fly in, or travel by ferry from Sweden, Denmark or Germany.
Since the attention span of most 2016-readers are comparable to that of a Pokemon Go-chasing Coca Cola-infused ten years-old, I've decided to compile a list of 7 reasons why Bornholm should be your next holiday destination!
1) The views
If it's the rolling pastures, the golden barley fields, the rocky outposts or just the sun setting in the ocean, Bornholm truly is a beautiful place. The view below is from Restaurant Kadeau, a Michelin starred restaurant located on Bornholm. I'll return later with a separate post about our visit.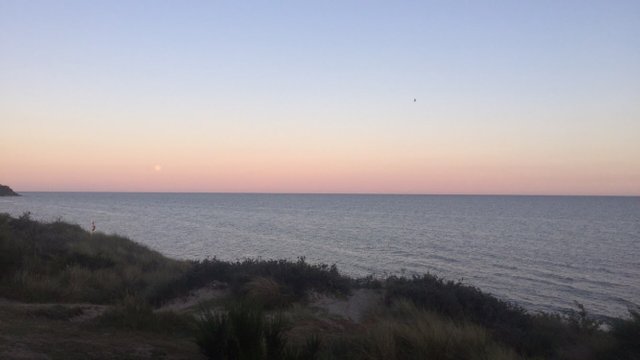 2) The Food!
The dining possibilities was the main reason we chose to visit Bornholm. Every summer Michelin starred restaurants in Copenhagen move their Kitchen utensils and staff to various restaurants and hotels on the island, serving brilliant food in a more relaxed atmosphere. I'll post a foodies guide to Bornholm later, meanwhile enjoy previews some of the food we had.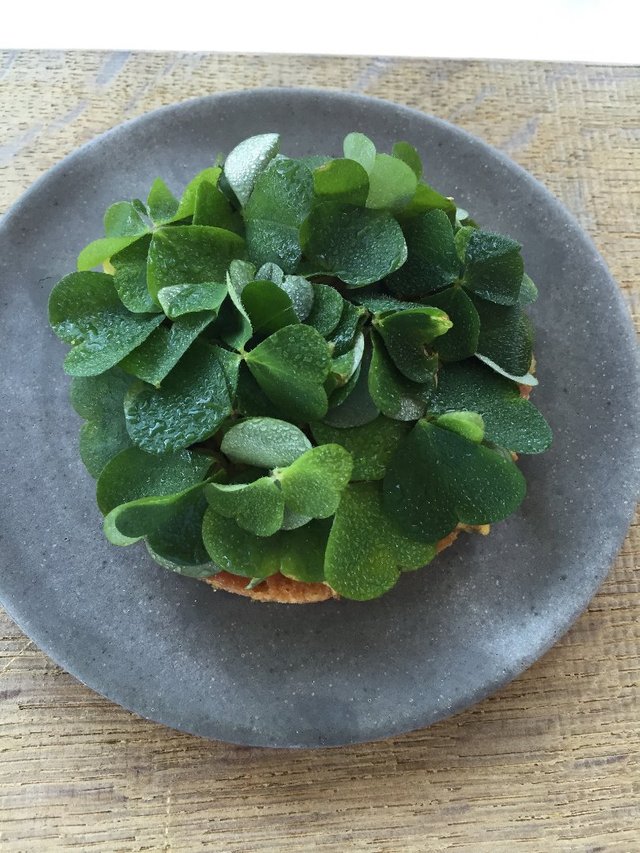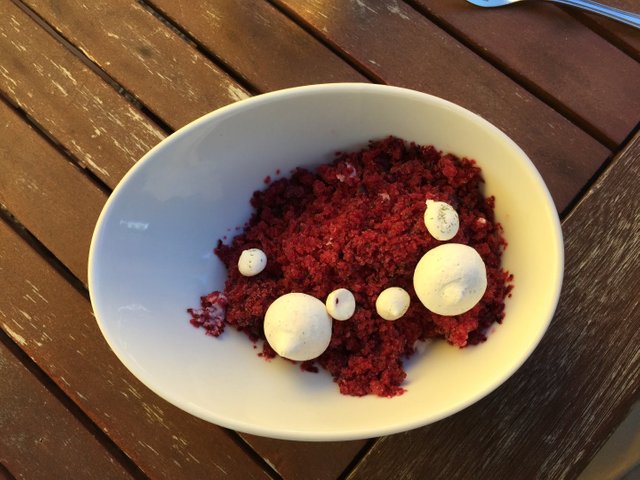 3) Stammershalle Badehotel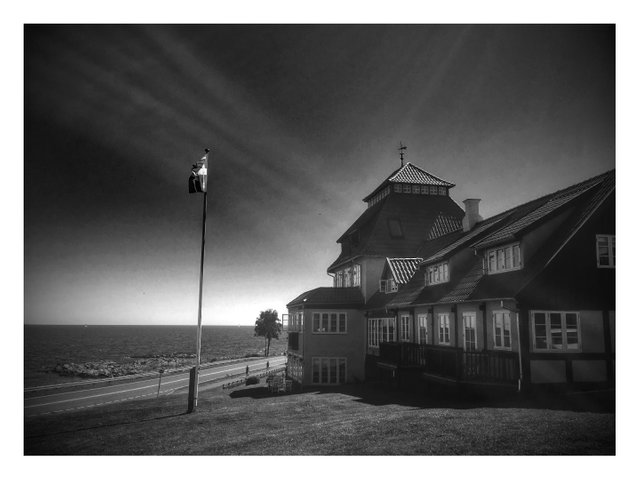 Of course there's lot of good hotels on the island, but my recommendation is certainly to stay at least one night at Stammershalle Badehotel. Tourists have been coming to Bornholm for over 100 years, and Stammershalle is a refurbished old bathing hotel with lots of soul. It' run by Henrik and Henriette, which offer friendly, professional and true heartfelt service. The rooms have sea views, they do bike rentals and the breakfast is among the best I've had! Homemade jams, charcuterie, cheeses, breads, pastry, salad, fruits...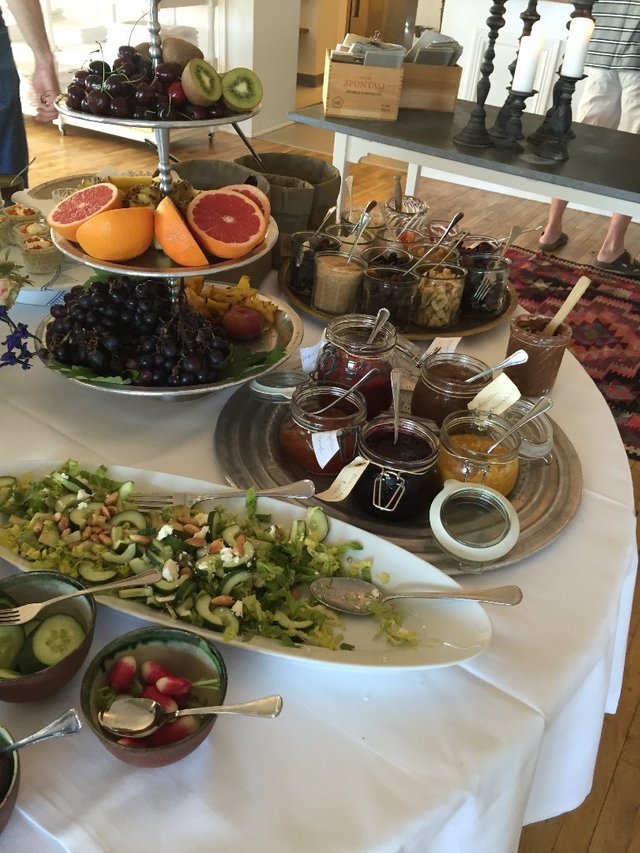 Stammershalle used to be a zoo prior to WW2, so check out if you can find the bear enclosure in the forest behind the hotel. It's quite overgrown now, but we found it!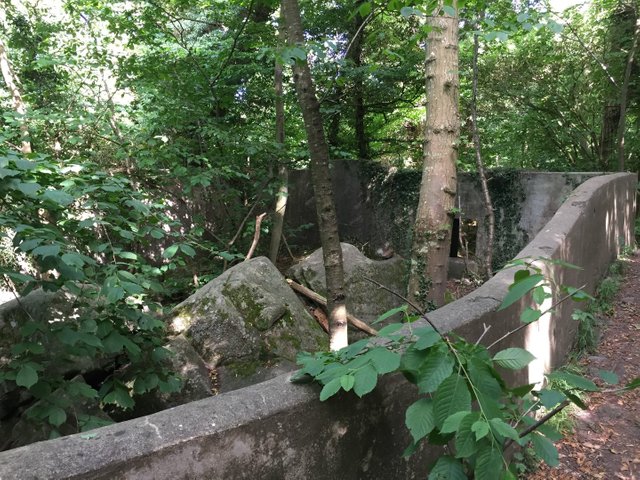 4) The bathing...
Bornholm's glory as a bathing destination has vaned somehow after flight to the Mediterranean became cheaper than a Mars bar. But when in Rome...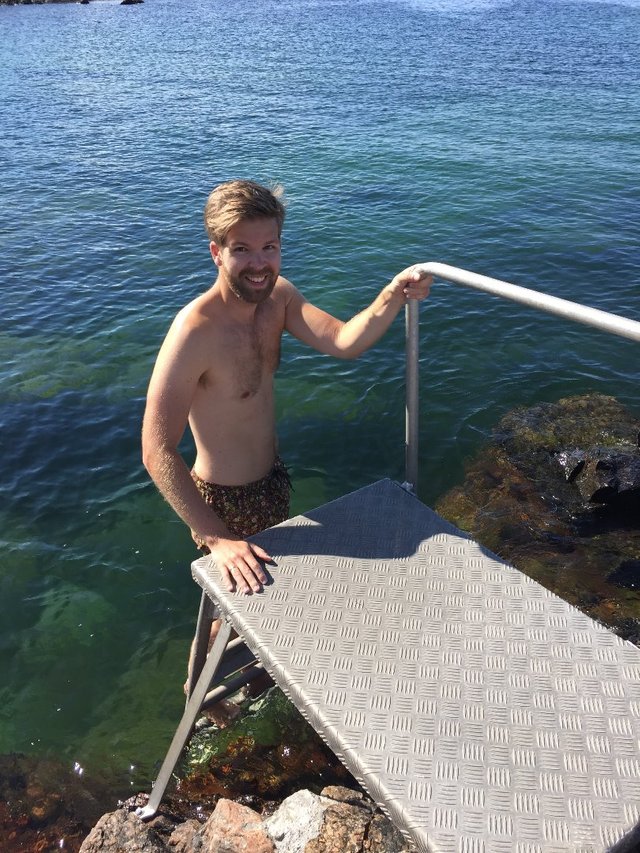 Based on the look on my face, you probably understand that it was an interesting experience, bathing the Baltic Sea.
5) Historical landmarks
Althugh I'm born in 1986, I sometimes mentally feel more like an octagonarian. Among other things, I've always loved historical landmark, and luckily Bornholm is packed with churches, burial grounds and Northern Europes biggest castle, Hammershalle!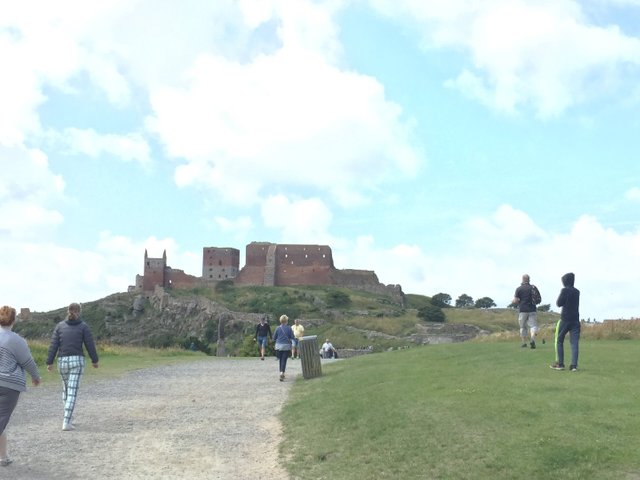 6) The art scene is...fascinating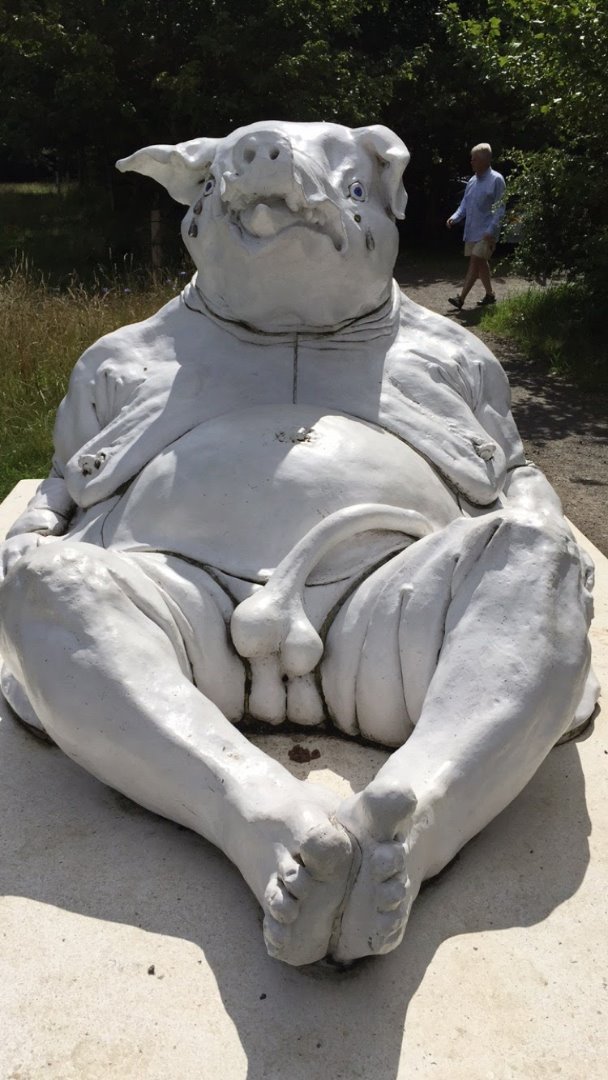 7)Denmarks best cycling network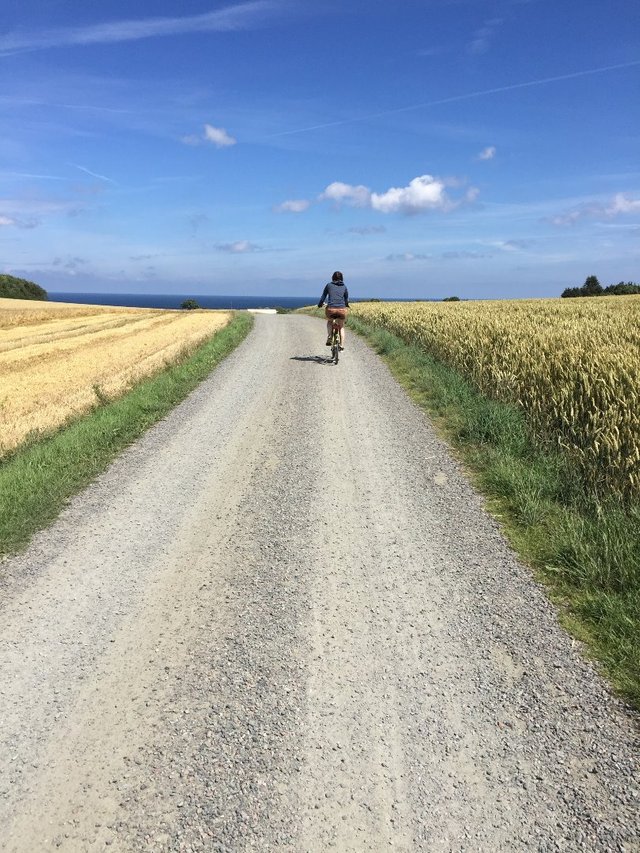 With excellent food and drinks in abundance, you need to burn some cals. Luckily, Bornholm offers Denmarks best network of cycling roads. Along the coast, crossing fields, in small forests - it's all excellent, accessible and will get your heart pumping.
In total, a lovely, relaxing holiday I'll recommend anyone, no matter age! I'll return with a foodies guide later, and a special post on Kadeau. I'm glad to answer any questions about the island!