LANZAROTE Adventures Part2 (Arrecife, 17th century church, pirates & beach chill day)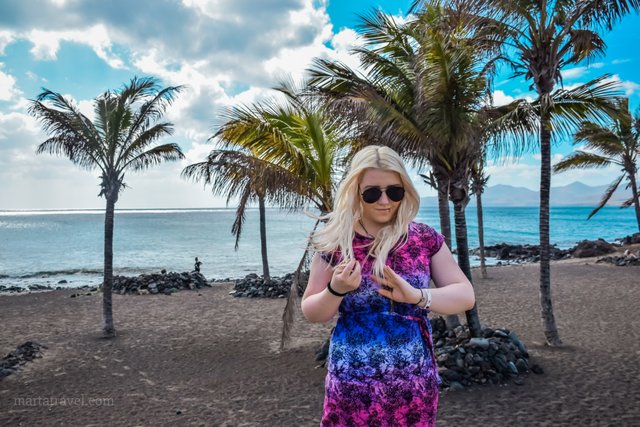 Welcome back Steemians!
Today we resume my Lanzarote adventures, in the city of Arrecife. I headed to the city taking a bus in the morning to arrive to San Gines for the Sunday Mass. Built in 1574 it contained images of Saint Peter and Saint Ginés, then it was flooded and completely rebuilt in 1667. Damn, that's a long time ago! I'm always fascinated by the variety of architecture designs in different churches and cathedrals across the globe. I wanted to explore this place attending the Sunday mass and having a chance to sight-see the rest of the city. Initially I got a little lost, navigating the bus stops and asking the bus driver if it's the right one for Arrecife, he seemed rather irritated explaining something to me so I took my chances and bet on this bus to take me to the city, alas it was a right one.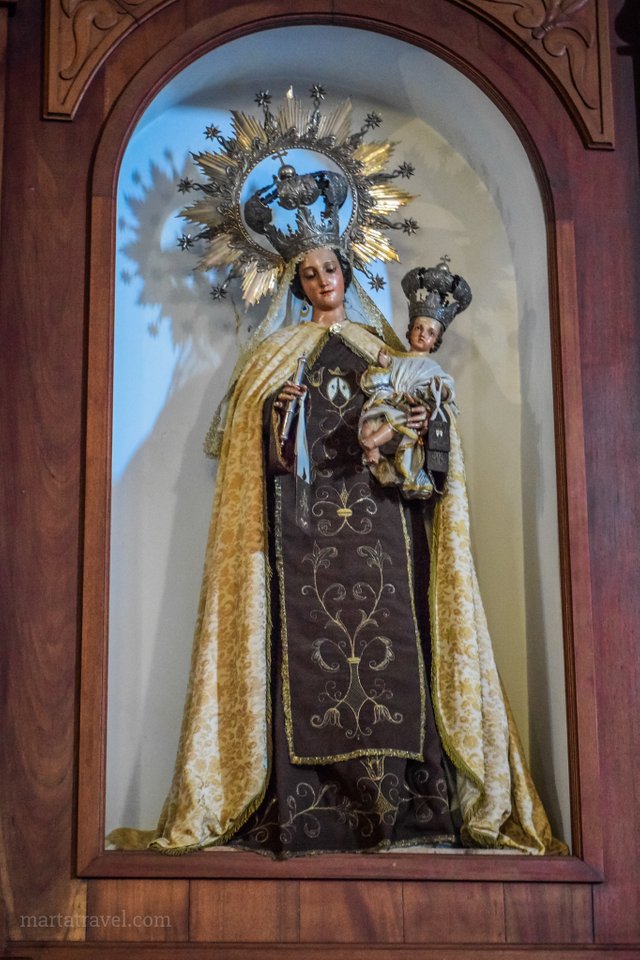 The Sunday mass began shortly and though I didn't understand a lot of it, I thoroughly enjoyed the service, the singing and the sense of community in church. Locals seemed so pleasant and I even spotted a few fellow tourists enjoying the mass as well. When the mass ended I got a chance to explore a little more of church and admire its details, in paintings, arches and sculptures. It's definitely worth a visit if not for religious then for historical value!
The surrounding area of the church bursts in vibrancy, with the signature white buildings highlighting the contrast of blue doors, window shutters and the sky- as well as the vibrant greenery of palm trees surrounding me. The whole landscapes I witnessed were worthy of being movie sets, so beautiful it almost seems unreal.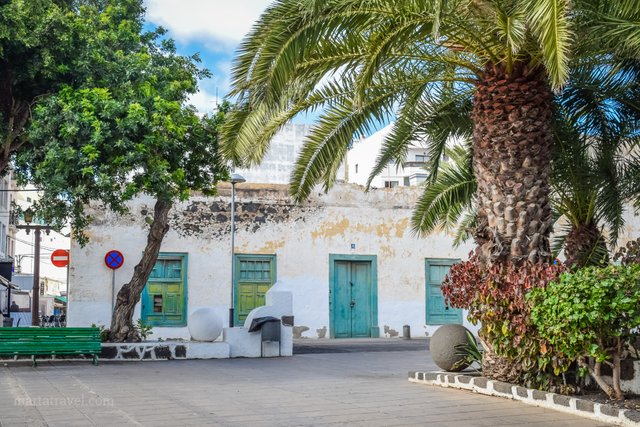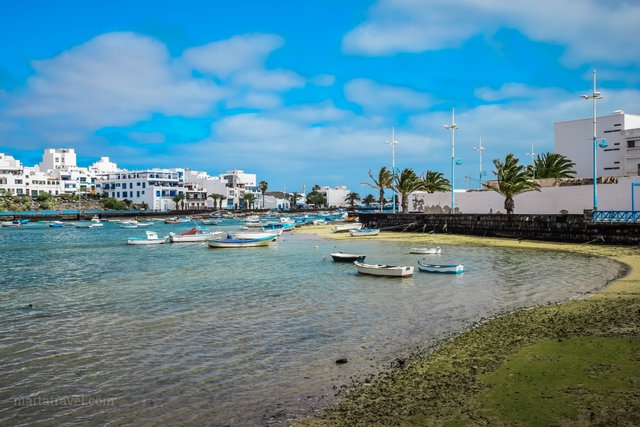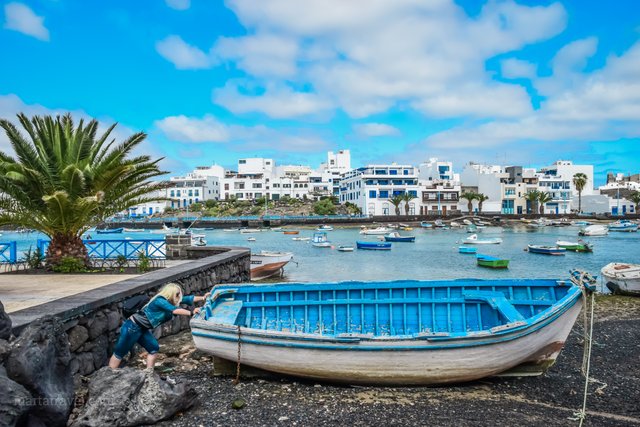 Despite the city of Arrecife being recognised as the centre of the island, on the Sunday it was rather quiet, a lot of businesses were shut and there weren't that many people around. I'd say it was a rather great time to visit, I was able to immerse myself in the beauty of the place without the distraction of crowds.
After going around and exploring a bit more of the capital, I sat down for a moment in a local bar that was one of the very few open. I enjoyed a nice cold glass of ice tea while over-looking a harbour. I admired it from afar until I decided to head over to the lagoon harbour which was filled with boats of all colours and sizes, for a closer inspection. It was a beautiful and a very picturesque place. With the blue water and the algae covered boats, it was truly a vibrant treat for any photographer. I sat on a boat that was nicely settled on the shore, imagining for a second, what it would be like to actually genuinely enjoy going out into the sea. I don't have problems with any forms of transportation, except one – boats. I get severe sea- sickness plus genuine fears of boat sinking (I guess I may have watched titanic wayy too young hehe). But in all seriousness, as I personally hate it, I could imagine for a second the freeing feeling of being in the open waters and the peace, quiet and beauty that would entail.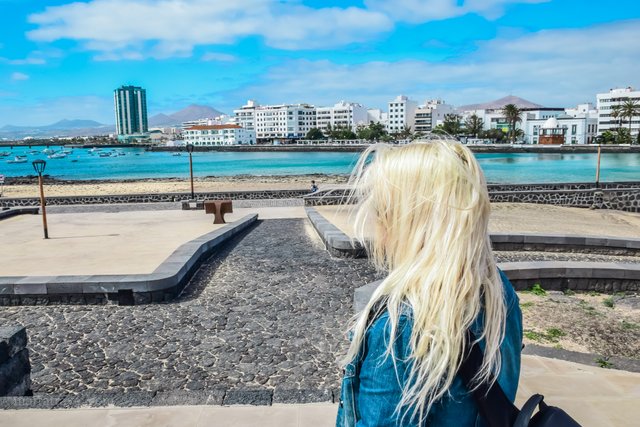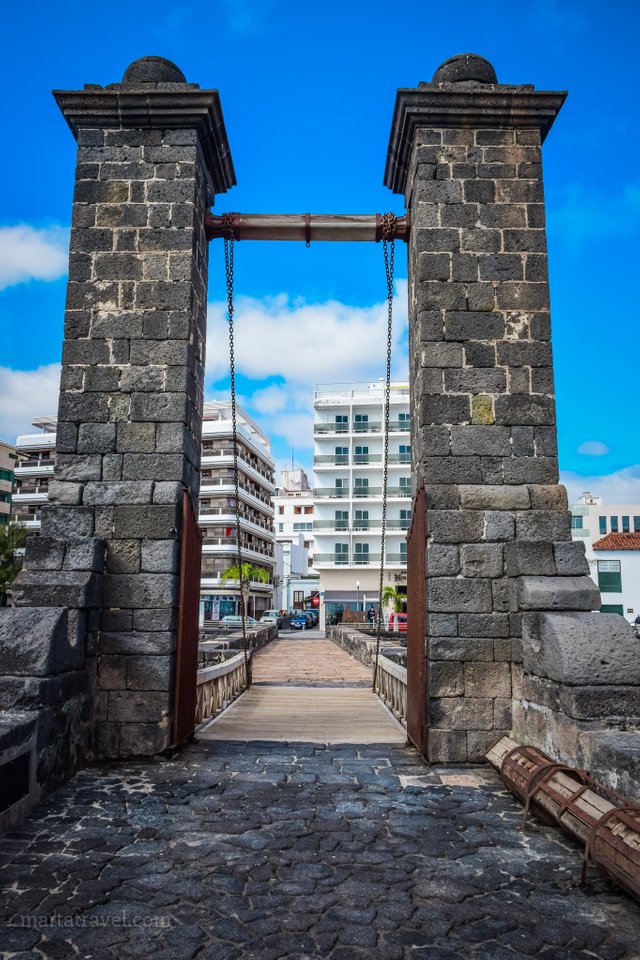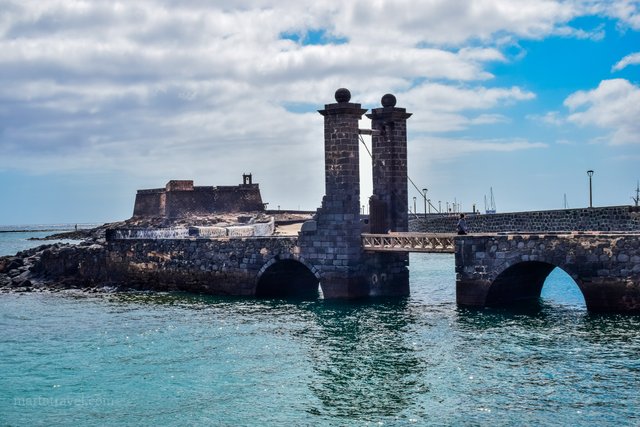 That brings me to the next destination which involves pirates! I walked around to Castillo del San Gabriel which is a little castle built in 1574 to defend the Arrecife harbour. Although it was destroyed just a few years later by pirates, it was rebuilt 1599 and served for military purposes until 1950's. It's hard to fathom the age of this structure that stands for over 400 years and was in use for over 300 years. I stood there in a stone paved path of the drawbridge, leading to the castle and imagined all the people that walked this path and seen this before me, and all the people that will see it after me years to come. The history and the stories these stones carry, is incredible. The castle now is an archaeological museum and while I rushed to see all the wonders inside, to my disappointment it was closed. The castle is open every day of the week in the business hours, except Sundays. So, my poor research was to blame here. I admired more of the outside instead, the dark stone structures, the canons and the tower bell and imagining all the battles that took place there.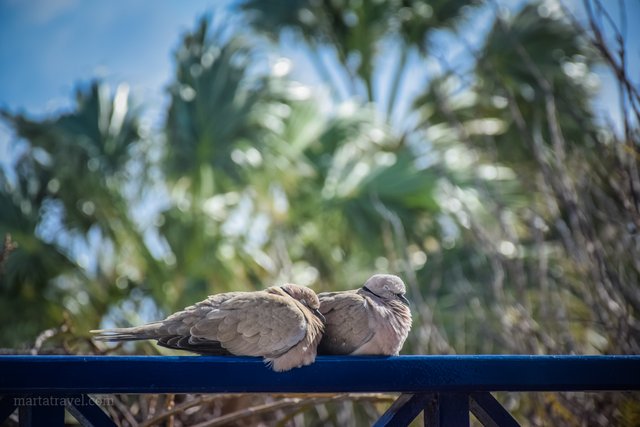 (little birdies on my balcony)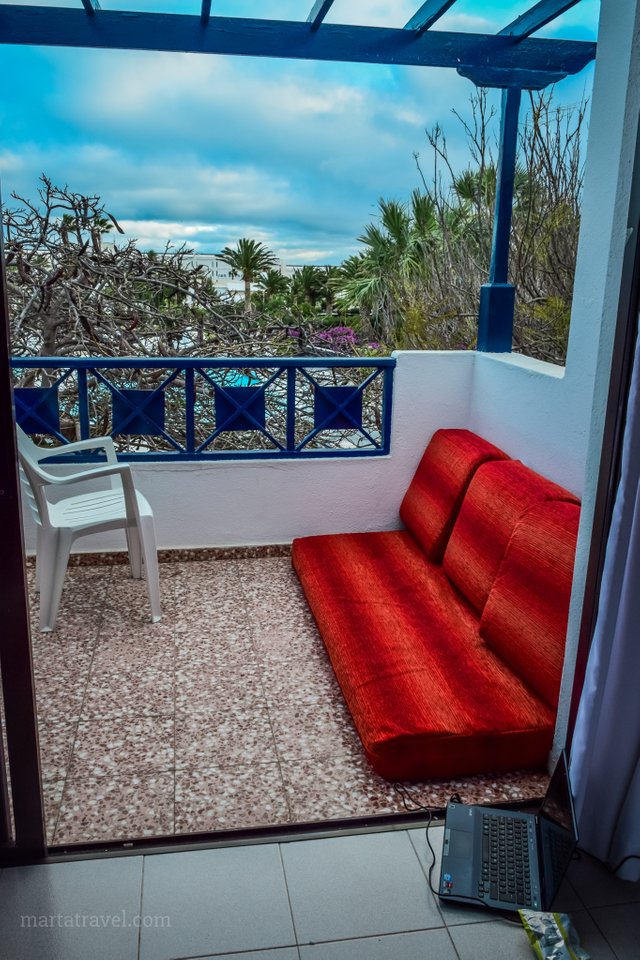 At this point I decided to head back on the bus to my hotel and get some food. Ahh the pros of scoring a full inclusive deal, I can never afford it and rarely think it's worth the cost but I have to admit that I got addicted to the 3 meal per day buffet cuisine with all sort of dishes you could imagine. I grabbed some coffee and went to the apartment to rest in a little balcony- lodge area I created out of couch cushions. When I'm travelling, I like to spend most of the time outdoors, and my coffee breaks in my apartment were no exception.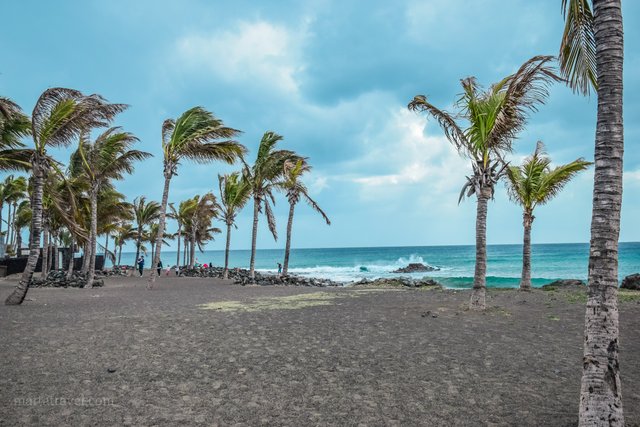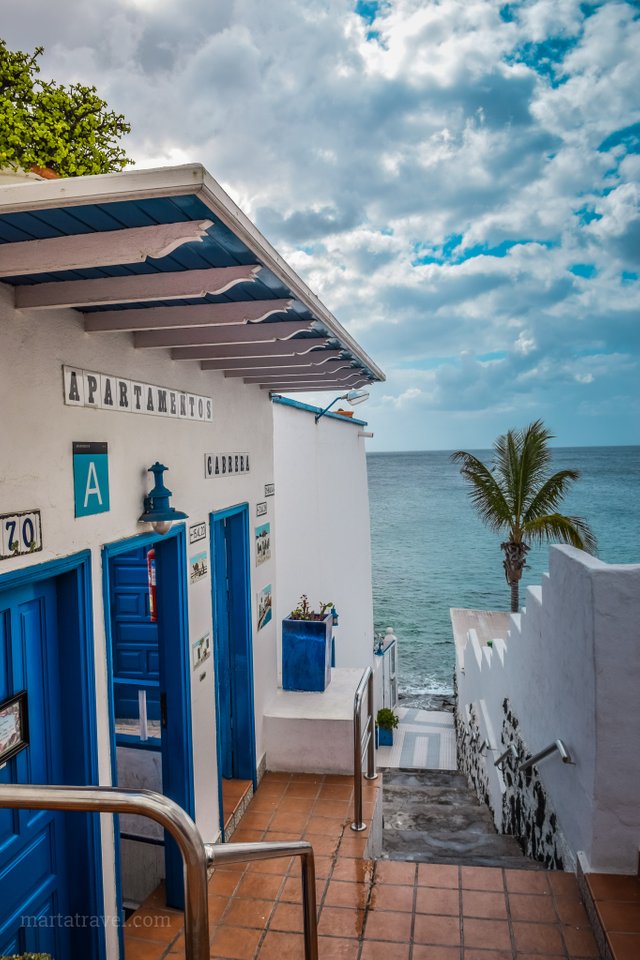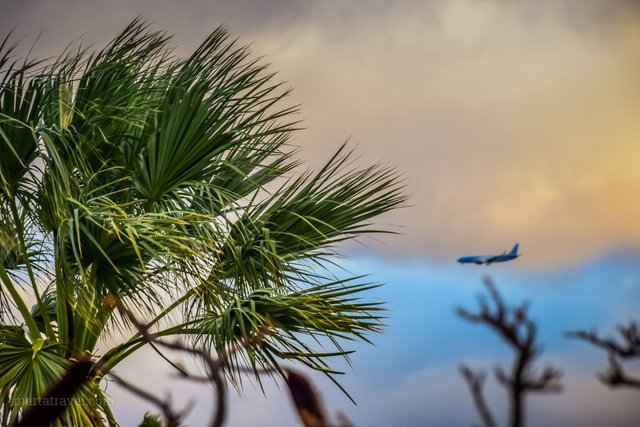 After my coffee I decided to roam more of Puerto Del Carmen streets, which consisted mainly of tourist shops. I was quite interested in the variety of different Lanzarote themed trinkets available and walked out with a nice volcanic stone – keychain for a keepsake. Since it was getting late, I decided to head to the beach to catch another sunset, I don't think I could ever get tired of the magical colours of that golden hour.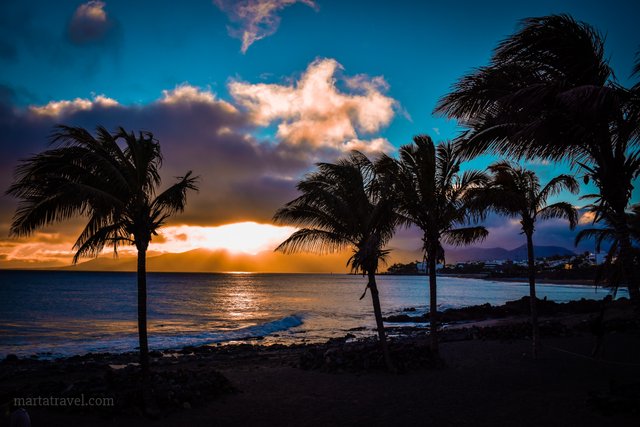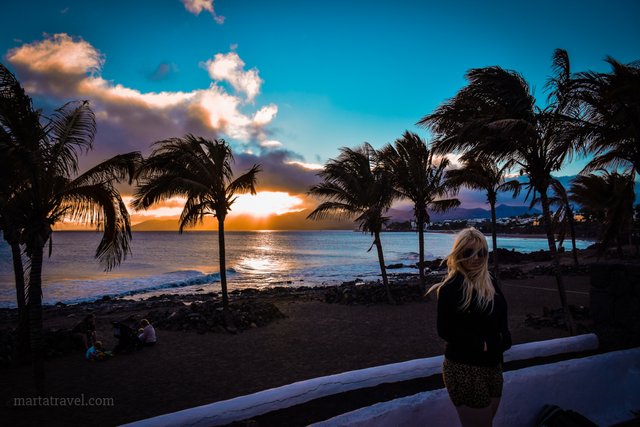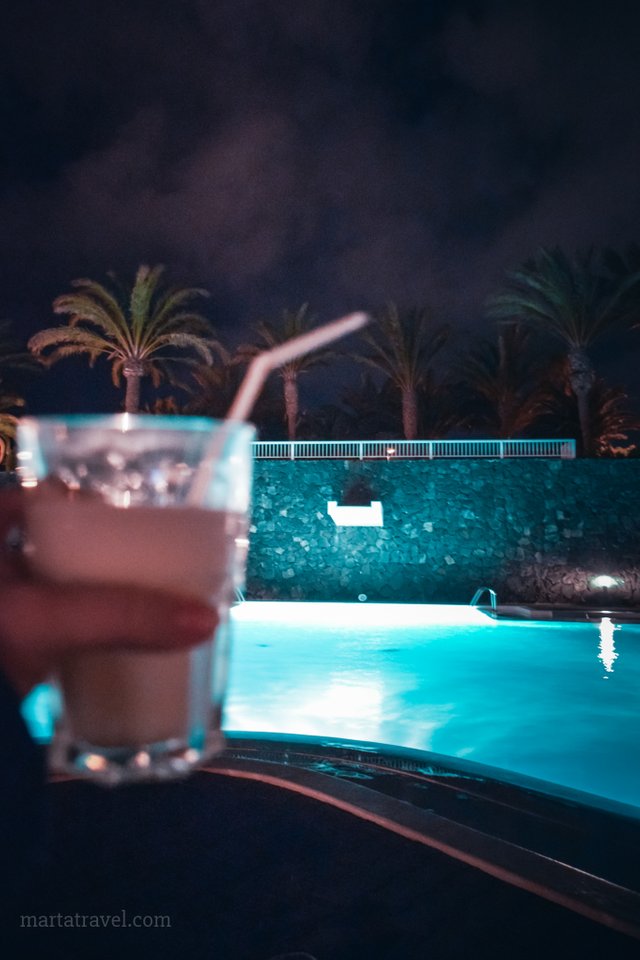 The magnificent and dramatic lighting with the delicate colours painting the scenery, the sky, the mountains in the distance. It was so beautiful. After the sunset I headed back to the hotel and relaxed by the pool with a nice cocktail drink… An important lesson to take from this is that you should go easy on cocktails in this place if you have a weaker stomach like me. Because the cocktail that I was given consisted of 3/4 booze. In comparison to UK bartenders who use a small measuring cup for shots and charge around £3 per shot, these guys were pouring from the bottle generously, not really caring about the ratios. I couldn't stomach it and gave up after a few sips, which was probably a wise choice since I wanted to get up hangover free next day.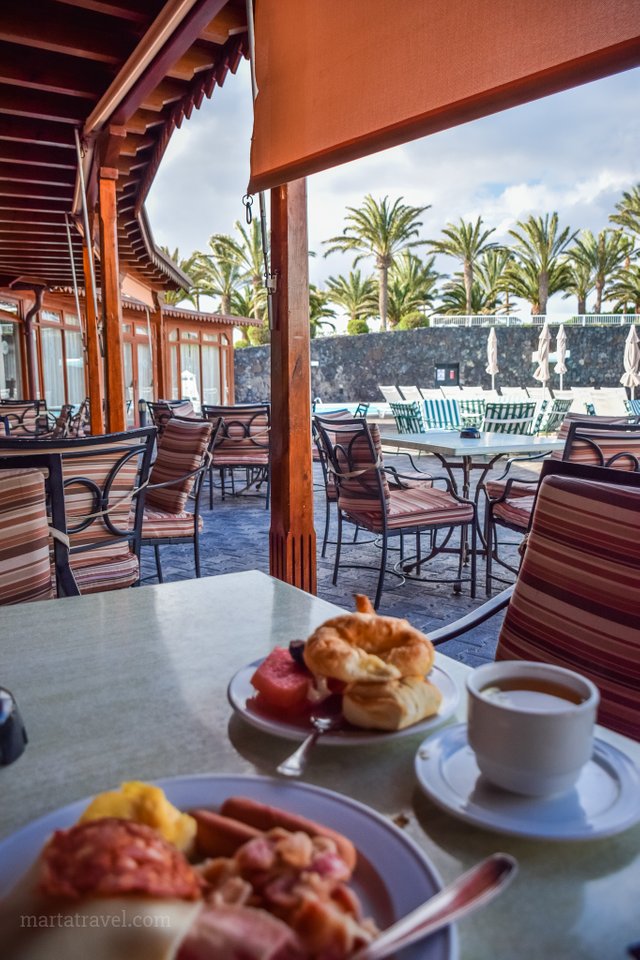 For the sake of continuity, and the fact I didn't do much the following day I decided to involve it in this blog. I woke up with one goal in mind. BEACH DAY. Whenever, I'm on the travel ventures I like to utilise my time in the area so that I see as much as I can. But I decided to give myself a relaxed day since I've done a lot of walking the previous day and wanted to rest my knee for more adventures in the following days. So I had a great breakfast at the hotel, and headed straight to the beach.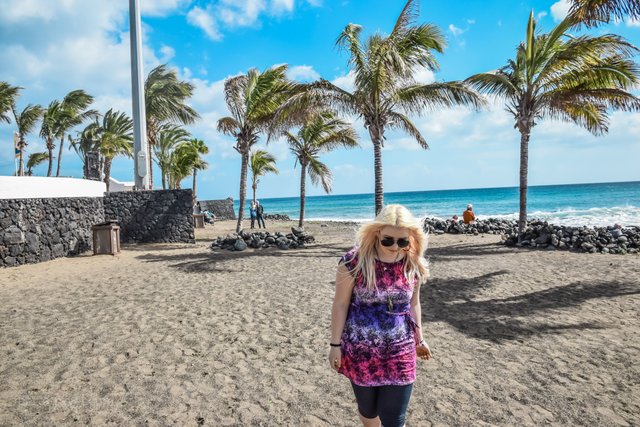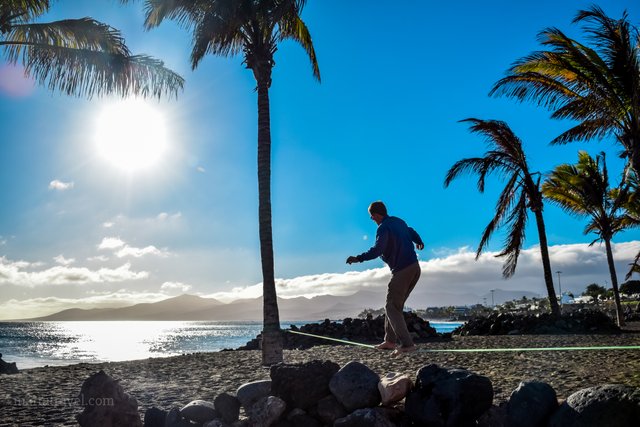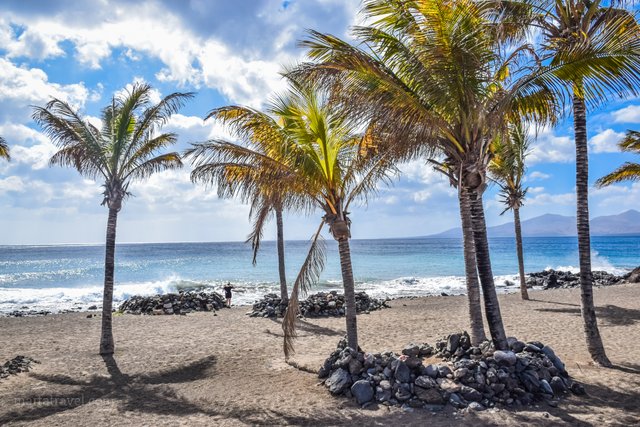 I laid out a towel and just laid there for hours, on top of warm sand, breathing in fresh sea breeze, listening to waves crashing and watching swaying palm trees above me. It was magical. I rarely ever allow myself to relax like that, I always chase the next thing I want or need to do. So, it was pretty great to be able to just quiet down the mind and fully be in a moment for so long surrounded by peace and gratitude of being in this beautiful place.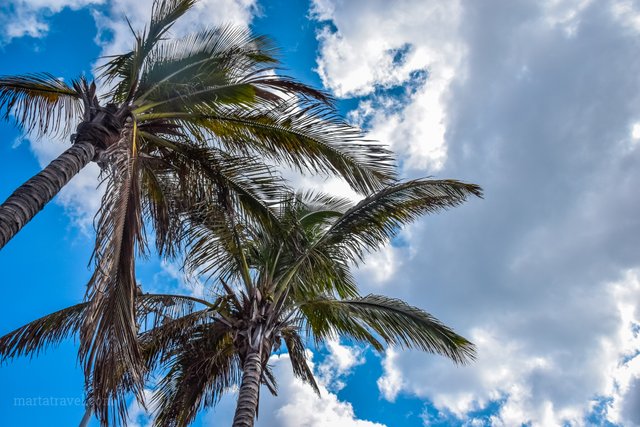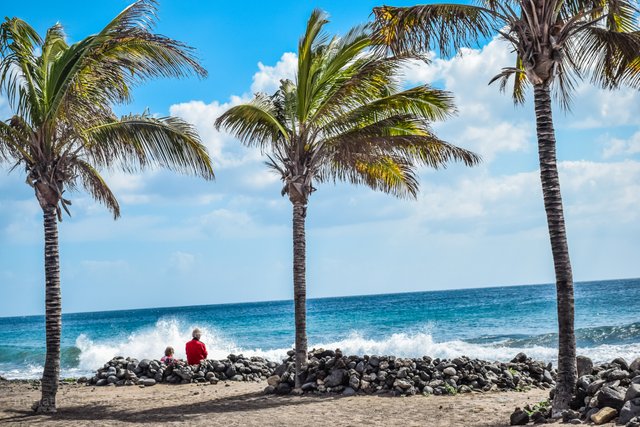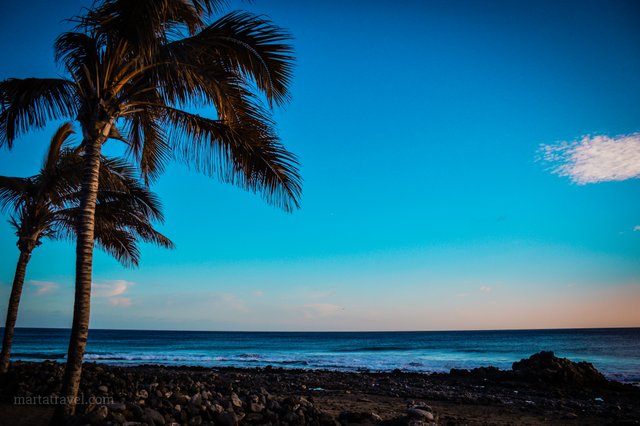 The hours passed and I watched people come and go, the holiday makers, the locals, a guy practising his slack lining, a couple embracing and looking into the sea, little children running around and pretending to be chased by waves and then being almost completely alone with no people around. I read a book and listened to some of my favourite music.
I stayed until the sun started approaching the horizon. The haze began to form and I watched in awe all the transformation of colours and hues form and change before me.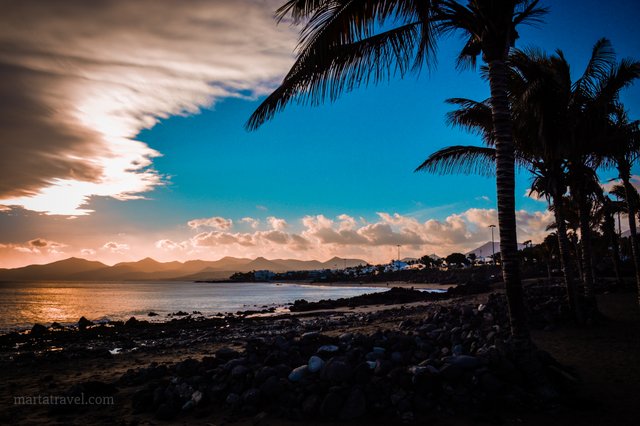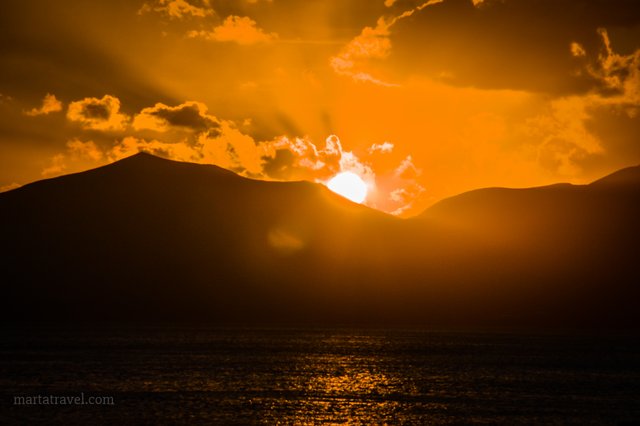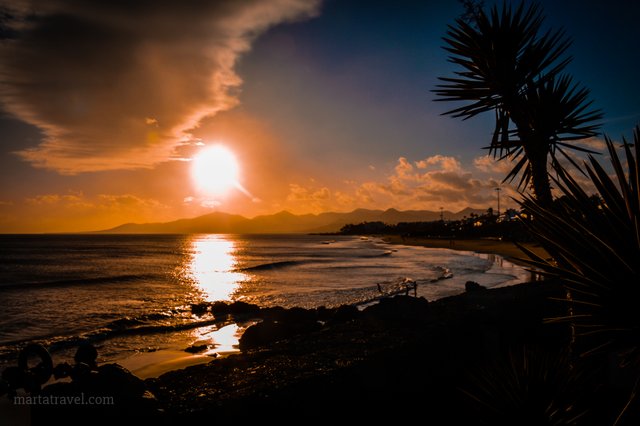 The vibrant, bright scenery took a more dramatic tone yet once again, for another sunset. I watched as the sun started hiding behind the hills, the whole sky turning into a magnificent masterpiece. Each sunset I witnessed there was as beautiful as one another. People gathered to watch, couples of all ages, families- all looking into one direction. It felt like a movie, the atmosphere was romantic and I felt such great joy that so many people sat there to appreciate the beauty of nature, all unified by our shared appreciation of the scenery.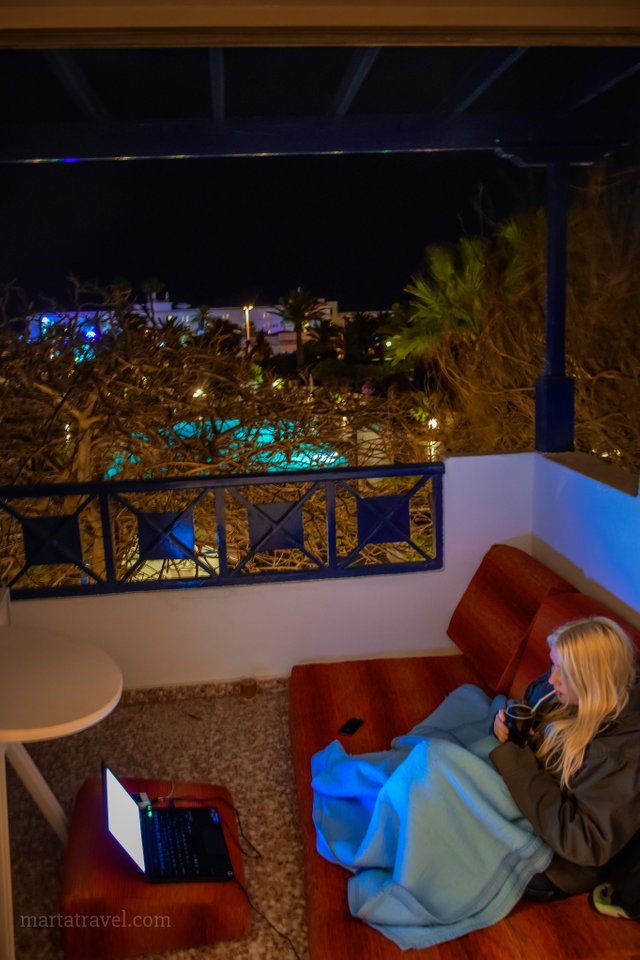 After this great day, I headed back to the hotel for some food and then into the apartment to continue my 'chill day'. I went to the little balcony-lodge area I created and watched some movies before going to sleep, to get ready for a few busy travelling days…
Thank you for reading!
Don't forget to upvote/ resteem to see more of my blogs!
Thank you all for reading and until next one,
Cheers,
Marta x