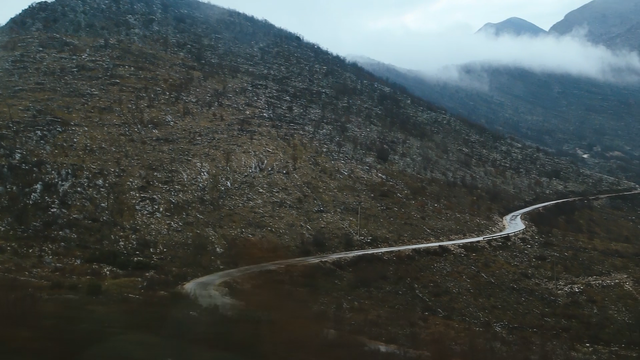 Finally I finished my first music tour documentary!

Two weeks ago I went on tour with band Seine and musician Denis Katanec.
They played Banja Luka, Tomislavgrad and Dubrovnik, here's the map of the tour: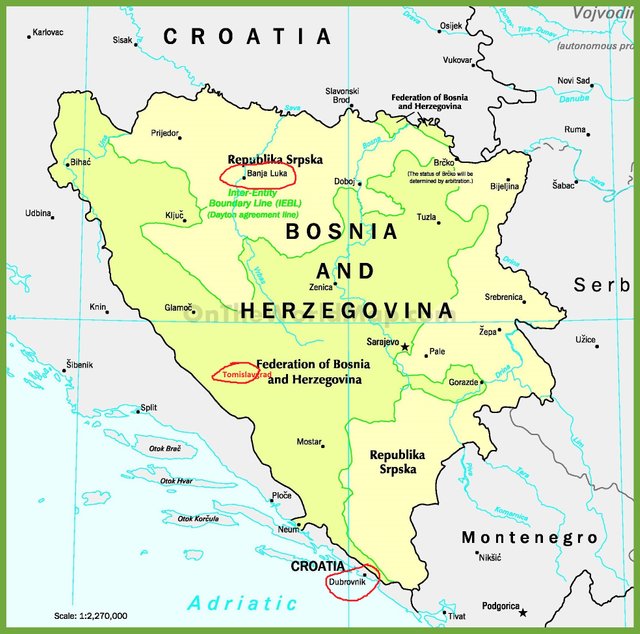 But let's start from the beginning, shall we?
First stop- Banja Luka. Second largest city in Bosnia. Also, it's the town in which the biggest festival of unsigned bands in Southeastern Europe and one of the biggest festivals in this region is held, and it's called Demofest.
Why am I telling you this? Well, Seine won first place in that festival last year. So... you think that even for a town that's dead most of the time, and nothing is happening apart from the festival above mentioned, there will be people. Well... that was overly enthusiastic.

They played in this really small pub ''Žica'', and  not many people came, but it was not just about the number of people, it was also about WHO came, and it was mostly the regular pub crew, some really loud bikers and one annoying all-in-black fat girl who wouldn't shut up while she was standing in front of Denis during his concert. But luckily we made our own party, because there were 7 of us, plus this lovely guy Ognjen from Banja Luka, who booked this gig, and who is a huge fan of the band. So all in all, it was great, apart from earning just 50e altogether :D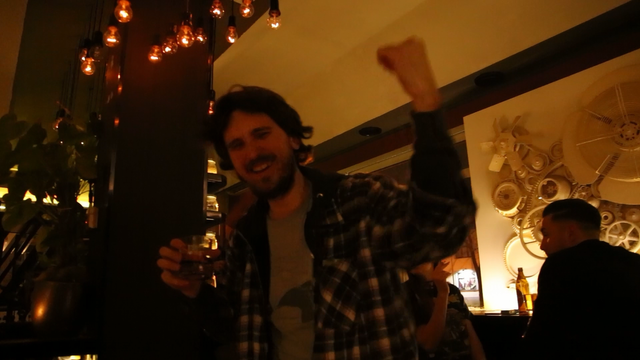 Next stop - Tomislavgrad
But first a bit about Bosnia and Herzegovina (scroll up to see the map).

''The larger region of Bosnia occupies the northern and central parts of the country, and Herzegovina occupies the south and southwest. These historical regions do not correspond with the two autonomous political entities that were established by the internationally brokered Dayton Accords of 1995: the Republika Srpska (Bosnian Serb Republic), located in the north and east, and the Federation of Bosnia and Herzegovina, occupying the western and central areas. The capital of the country is Sarajevo

The land has often felt the influences of stronger regional powers that have vied for control over it, and these influences have helped to create Bosnia and Herzegovina's characteristically rich ethnic and religious mix. Islam, Orthodox Christianity, and Roman Catholicism are all present, with the three faiths generally corresponding to three major ethnic groups: Bosniaks, Serbs, and Croats, respectively. This multiethnic population, as well as the country's historical and geographic position between Serbia and Croatia, has long made Bosnia and Herzegovina vulnerable to nationalist territorial aspirations.''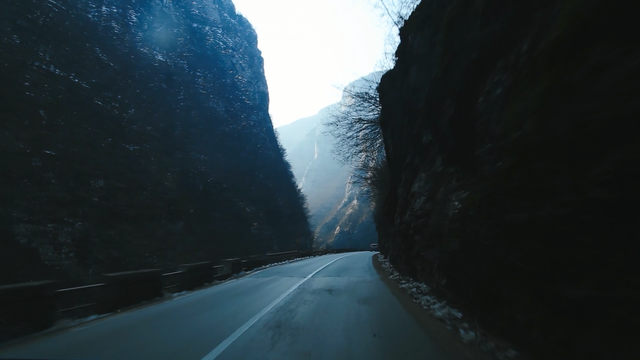 So, as you see in the map above, we were traveling from Republika Srpska to Herzegovina. I don't want to write about political side of the country, because it's really complex, and for people who are not from Balkans it would have to be a really long explanation, but what strikes you when you're deep in the mountains of Herzegovina is these almost ghost places destroyed by war. We passed trough a couple of villages where all the houses were abandoned, we suspected some people fled during the war, and other some time after, because the area was planted with explosive mines.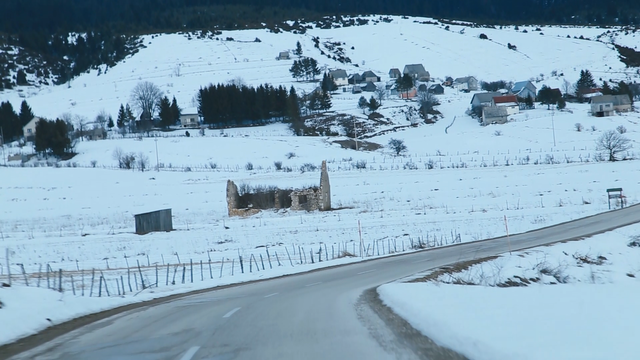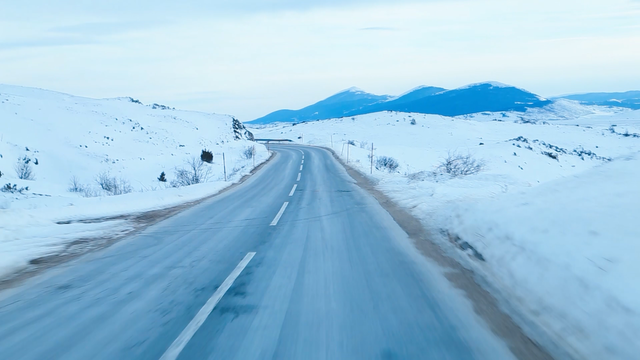 The other thing that strikes you is the breathtaking nature, as we called it ''brutal nature''.
And lost in the blinding whiteness of Fargo-like landscape lies Tomislavgrad.
They were suppose to play in this pub called ''Škafić'', but google maps couldn't find it, because it was inside a huge street that has no numbers. And it was not in the center of the city, but like 20km from the center.
So we didn't even see people down the road that we can talk to and ask for some directions. In the midst of our confusion there it opened in all the glory - pub Škafić, located between two old houses right in the middle of nowhere :D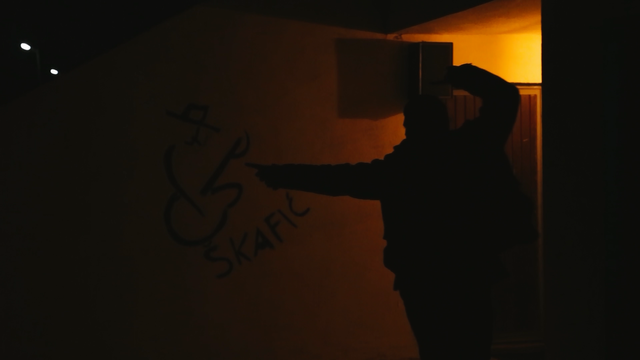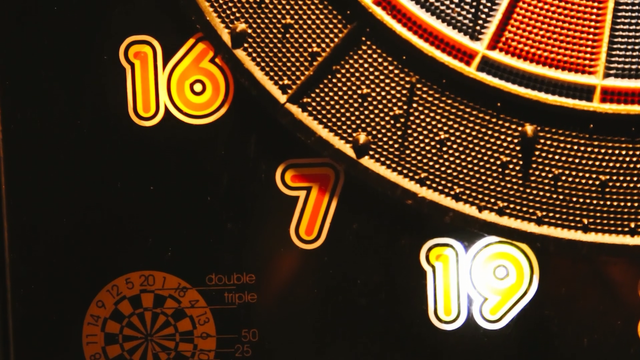 The people there are crazy, and I mean that in most positive way. They started coming around 7pm and stayed until 7 am, literally until they drank all the booze from the pub. I don't want to spoil the atmosphere from the film, but here's a screenshot from one of the moments :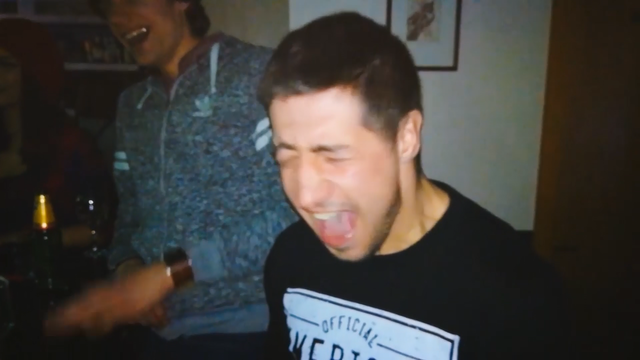 and here's a screenshot from the morning after, band aerobic :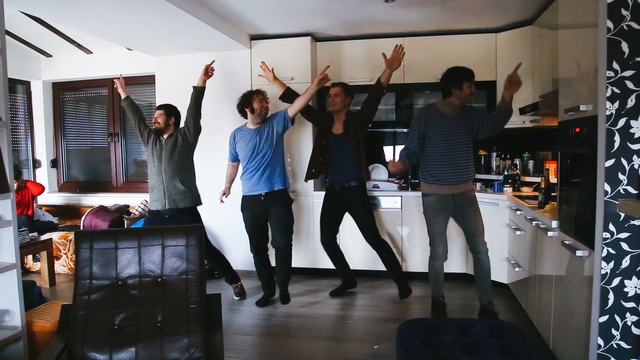 THIS IS END OF PART I

The story is just too long for one post in these times when people's attention span is 30 seconds, so I'll finish up the story in the second part, but never mind that

HERE'S THE WHOLE FILM