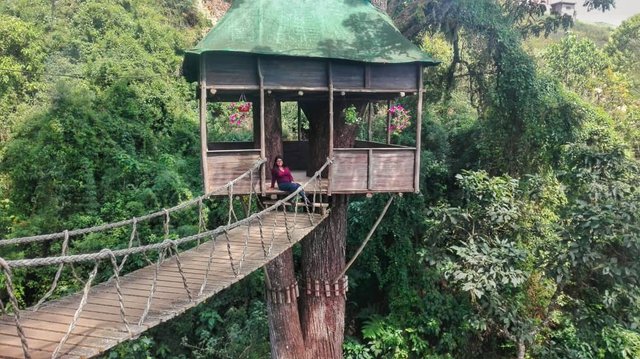 ---
Hello Steemians! How are you today?
Tell me...
Do you remember the bridge to terabithia movie?
Two lonely children meet and create a beautiful friendship. One day playing in the forest they cross to the river and they get an old house from the tree in the middle of the forest. With imagination and a lot of creativity they invent a fantastic world, where they can escape from reality....
Who has not dreamed of having his own tree house in the garden of the house?
I do not have a garden so big to have a tree house as fabulous as this one. Places like this invite you to dream. The little girl that I have inside is really in love with this incredible tree house in the middle of the forest.
---