" 'If you can'?" said Jesus. "Everything is possible for one who believes."   -  Mark 9:23
So near. So near. That was what I kept mumbling on as I watched the clouds move almost touching the tip of this castle-like church. This place is truly amazing from corner to corner that I have added this to the places I want to set foot again.
I am drawn to old churches and buildings because of their structures and the materials used to build them. This one is newly built, but still it never failed to amaze me. The architectural built, the area it covered, the location where it was built, and the carving details - they added up to the beauty of the place.
Sharing a few photos here taken 2 years ago, during summer. The construction was not finished yet when I went there, but it was already beautiful then. I am hoping to be able to be there again real soon.
A Little Background
The Monastery of the Holy Eucharist, or most commonly known as Simala – a church for Marian devotees and believers, is famous for its castle-like spectacularly amazing structure. It is talked about because of the many testimonies of miracles which happened within its pillars…and beyond.If you want to take part in a Holy Mass, please find below schedule to aid you:
Sunday – 12:00nn & 3:30pm
Monday to Friday – 12:00nn
Saturday – 10:30am
13th of the month – 10:30am & 3:30pm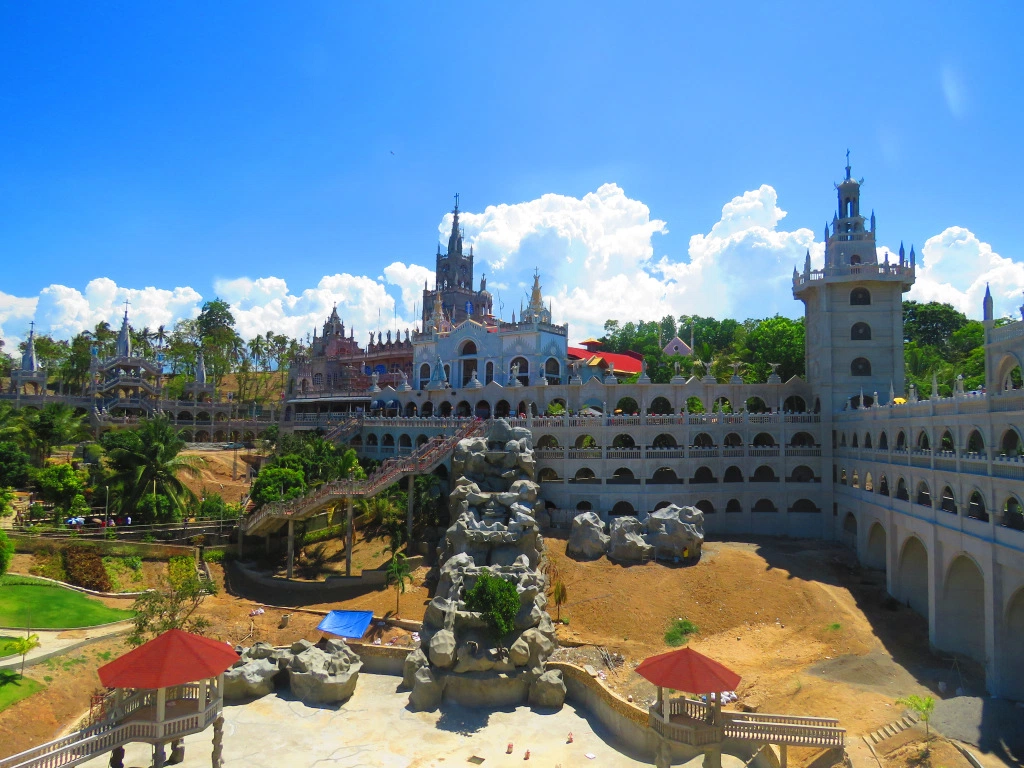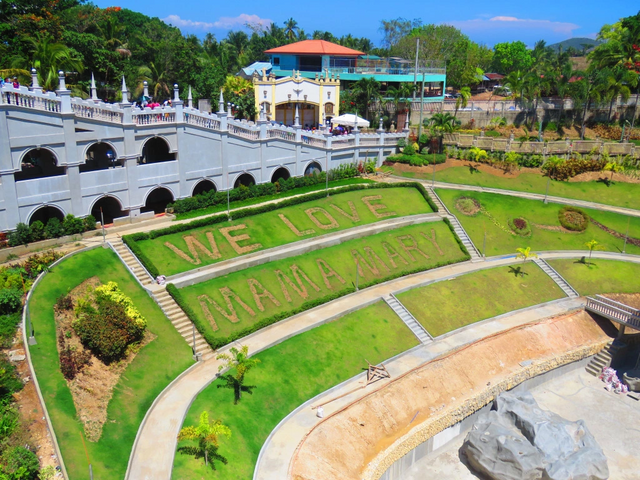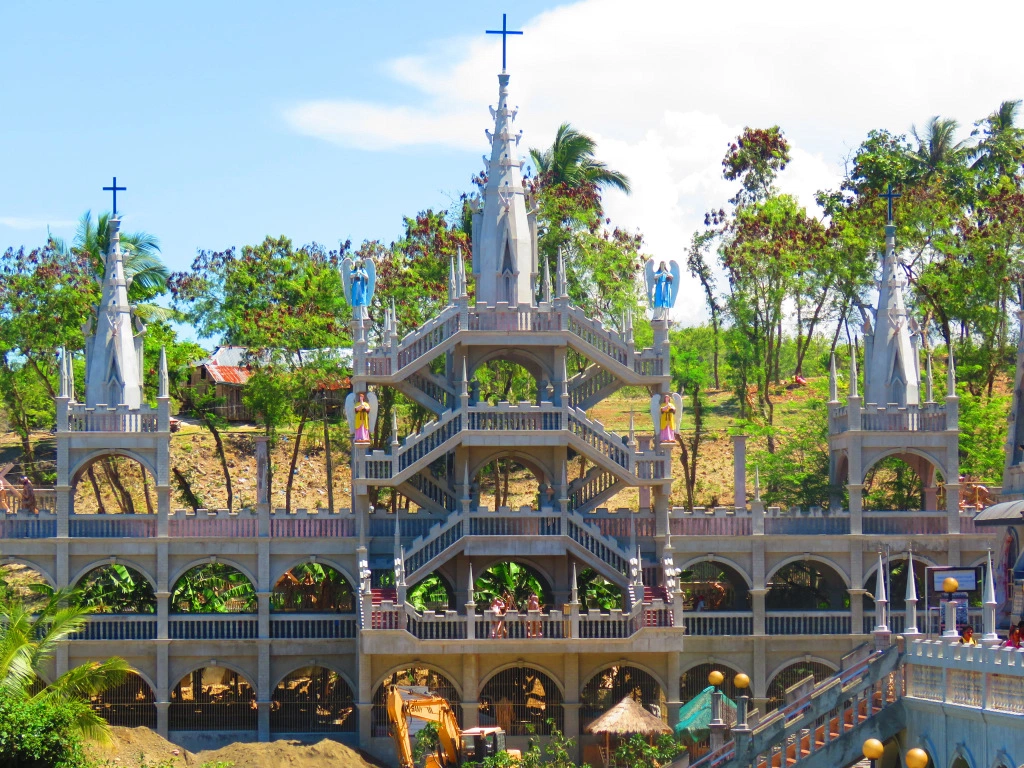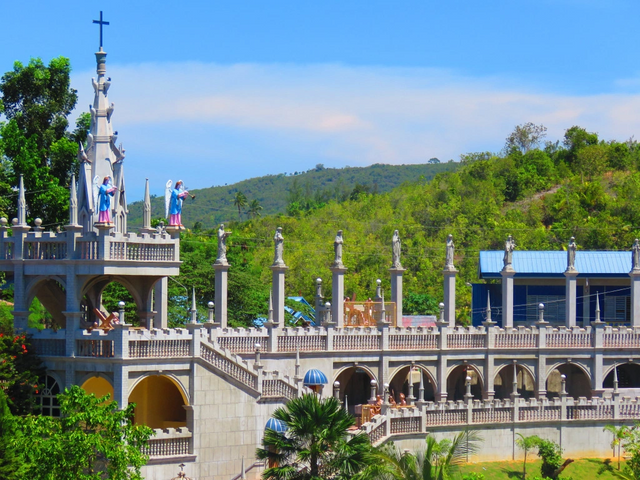 For those who cannot stay long to attend the Holy Mass, there is a platform situated in the left side of the main church where you can light a candle. Colored candles are sold in that area as well for 35 Php each: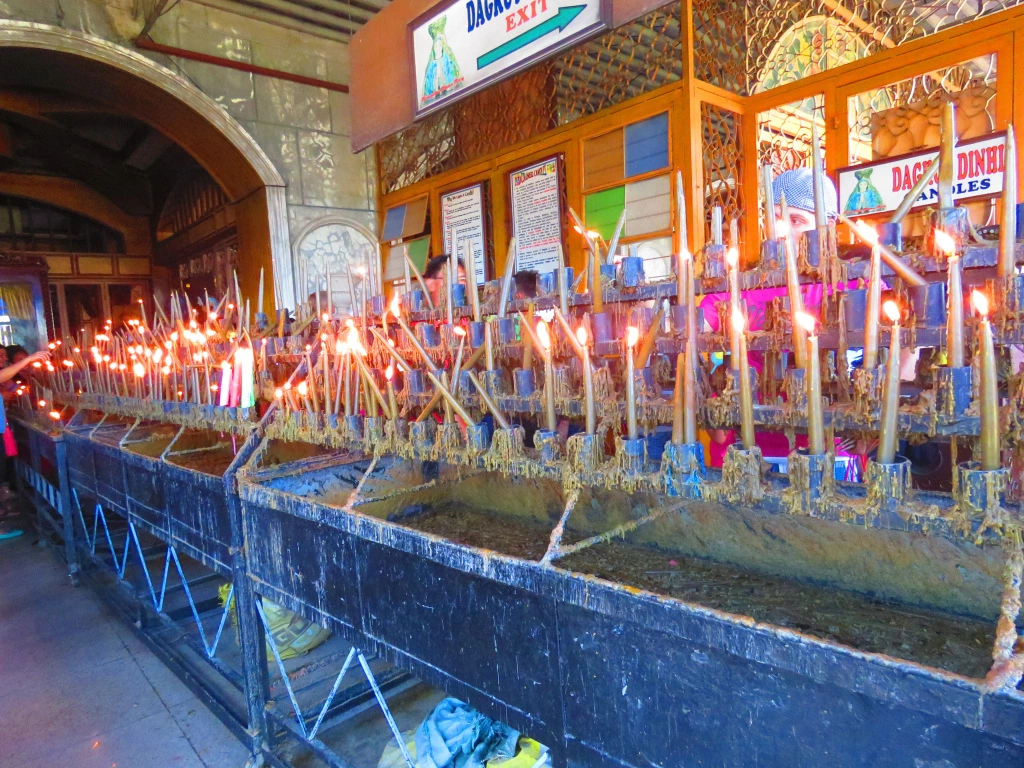 Gold – Healing (good health, recovery, spiritual, family tree)
Green – Prosperity/Success (exam, study, financial, business)
Blue – Perseverance (employment, career, assignment, promotions)
Violet – Achievement (plans in life, struggles, endeavors, journey, voyage)
Red – Love (unity, friendship, engagement, family)
Yellow – Peace (courage, strength, hope)
White – Purity (enlightenment, guidance, right path)
Orange – Reconciliation (sweetheart, wife, husband, enemy, family)
Pink – Thanksgiving/Happiness/Joy (spiritual, physical)
Black – Souls (forgiveness, pardon)
Brown – Vocation (marriage bond, God's servant, single life)
Gray – Deliverance (bad ways, things, spirits)
Cream – Conversion/Faith (children, household, couples)
Somewhere in the right of the church, you may also find a display of mementos from which you can buy some for you and your love ones.
Inside, placed in big glass cabinets, you will see a display of stories of students who passed exams (along with their pencils, calculators, etc.), testimonies of healings (along with wheelchairs and crutches, photos of patients, etc), and evidences of miracles which happened before the eyes of the believers. I, however, failed to took photos of those. I cannot use flash to improve my camera's exposure, it is prohibited as it can disturb other devotees; so I preferred not to take photos inside and let what I saw be stored in my memory instead of my SD card.
And FYI, here are some "NO NOs" within the Church grounds:
Sleeveless/Tube/Short Blouses
Shorts/Mini Skirts
Fitting and Transparent Pants
Smoking and Alcoholic Drinks
Loud Noise or Shouting
Flash of Cameras
Footwear (in entering the Prayer Room)
How To Get There
From Cebu South Bus Terminal, ride a bus going to Sibonga / Simala. The ride is about 2 and a half hours for Php 100 per head. Additional Tip: There is a bus that would actually go up to Simala Church so you won't need to get a motorcycle ride. Just ask! Going down, ride a motorcycle (Php 20 per head) to drop you off to V-Hire. V-Hire's drop points are Sto. Niño Church and SM Seaside, still for Php 100 per head.
♥ MaNin
Gallery