Walking tour of St. Petersburg in the snowfall
That day my wife had plans in the city, and I decided to wander around the city alone. First of all, I went to the center, left the metro at the Admiralteyskaya station and headed towards the palace square.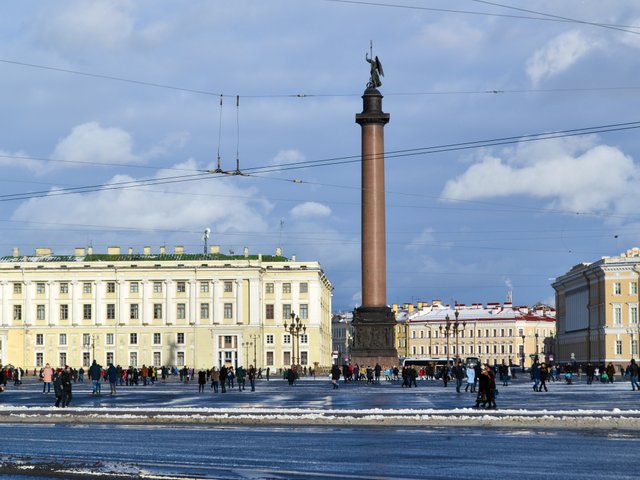 The weather seemed good - the sun was shining. True, dark clouds darkened on the horizon, but I decided not to pay attention to them. Especially because they created excellent lighting for photography!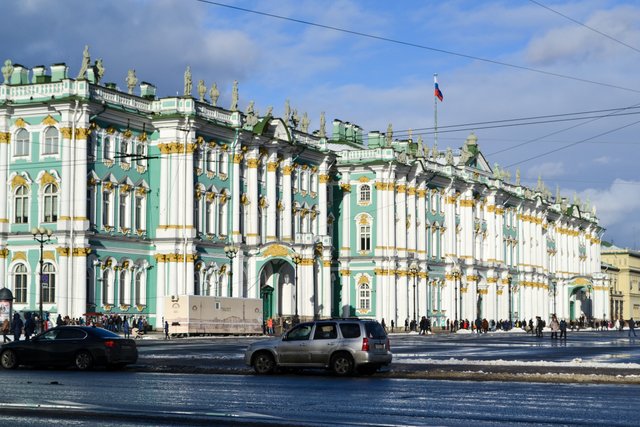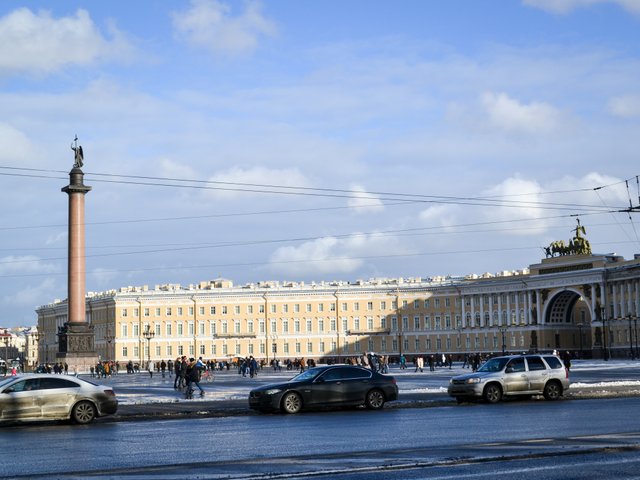 I did not have a specific plan. I just wanted to wander "where the eyes are looking." But, nevertheless, I planned the approximate route, guided by 2gis maps on the phone.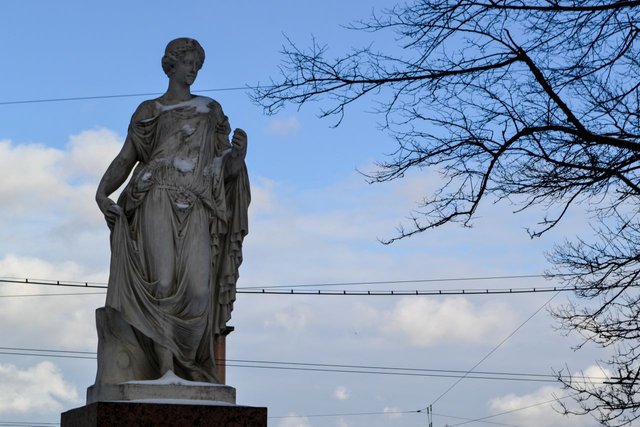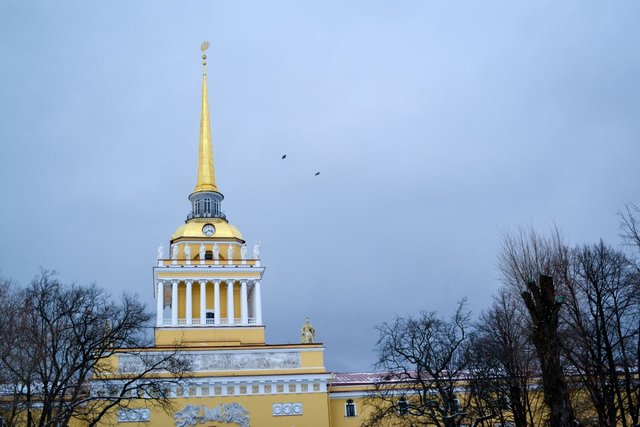 I walked a little in the park near the building of the Main Admiralty.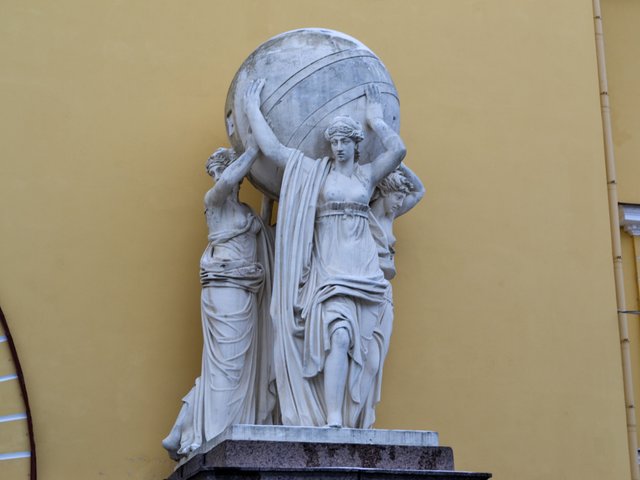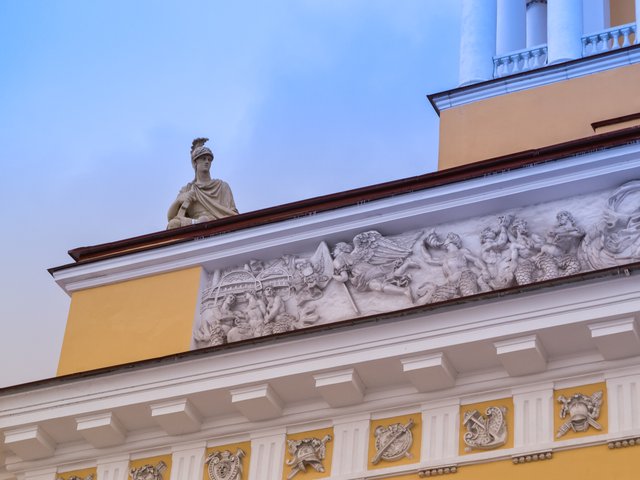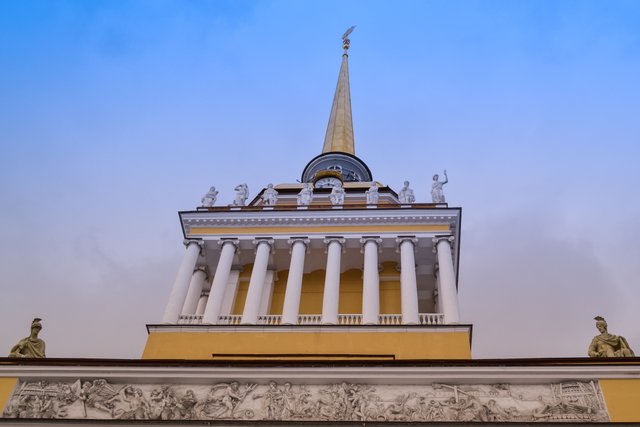 But before I could get to the Bronze Horseman, the weather deteriorated completely and the snow began.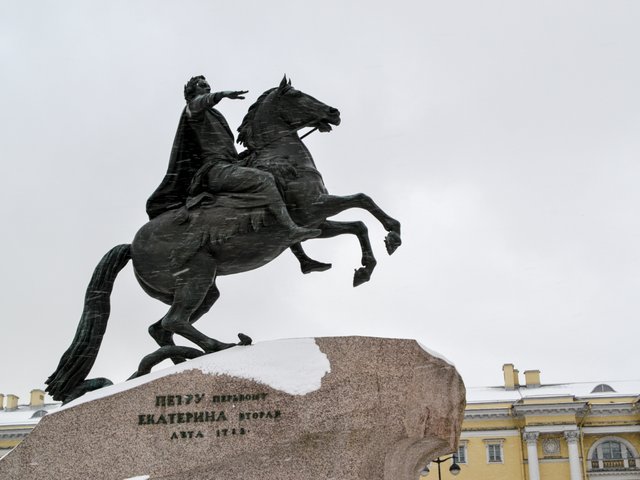 The first thought was to hide somewhere and wait. But I did not see and did not know any museums, cafes or similar places nearby and decided to go further.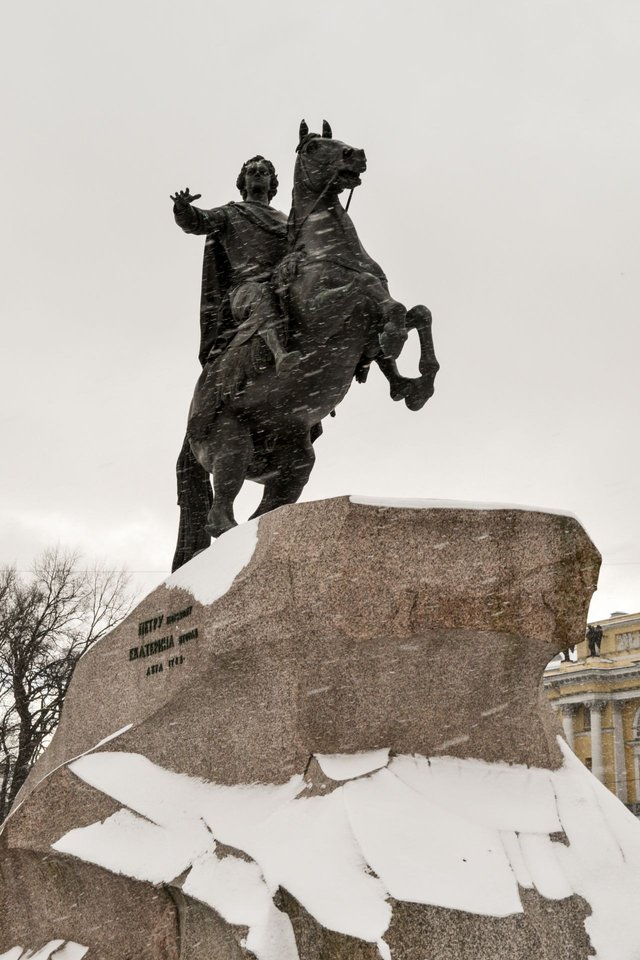 I were going the university embankment. But, since I had a lot of free time, I decided not to follow the short path, but went to the Annunciation Bridge.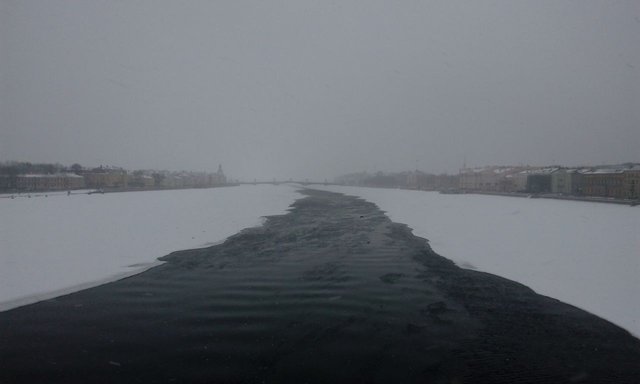 Above the photo from the bridge, made on the phone. The snow was so strong that I was afraid to get a camera, so as not to spoil it.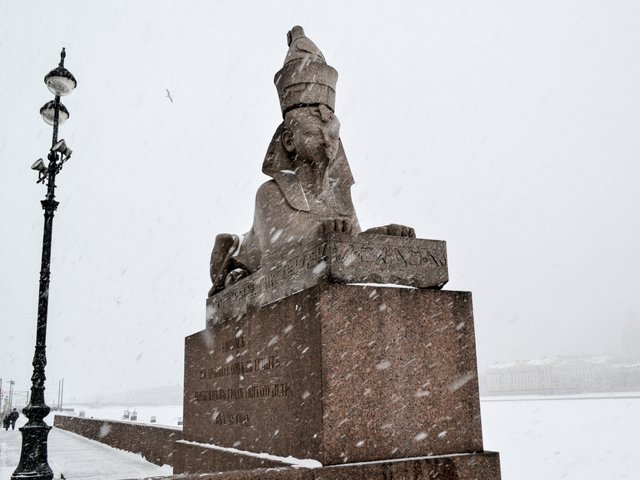 So, slowly making my way through the snow, I reached the sphinxes on the university embankment. There was even a wedding car and people were happy to take pictures, regardless of the snow.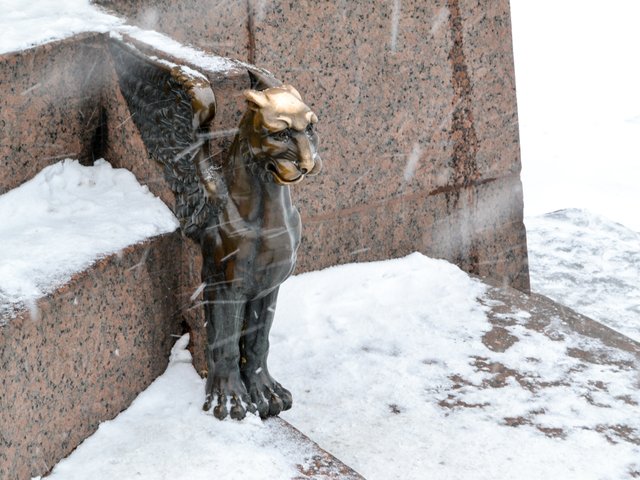 I went on and stopped to rest in the Rumyantsevsky garden. At that time the snow stopped, but soon began to go again. Photo fountain in Rumyantsevsky garden.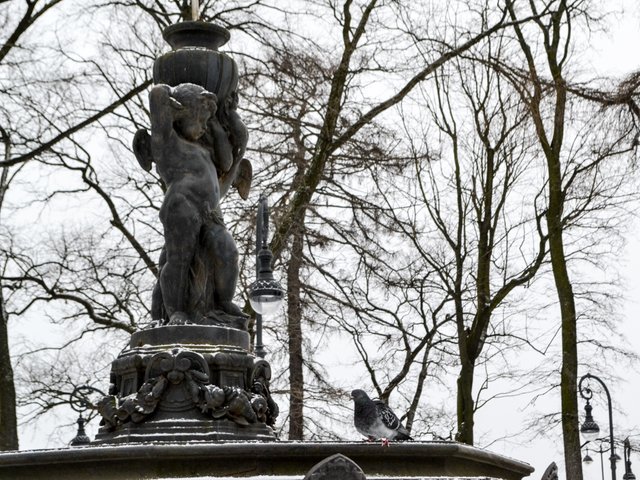 Now I moved in the direction of the Exchange Square. Passed by the Kuntskamery - here, as usual, there was a crowd of tourists in line for the ticket.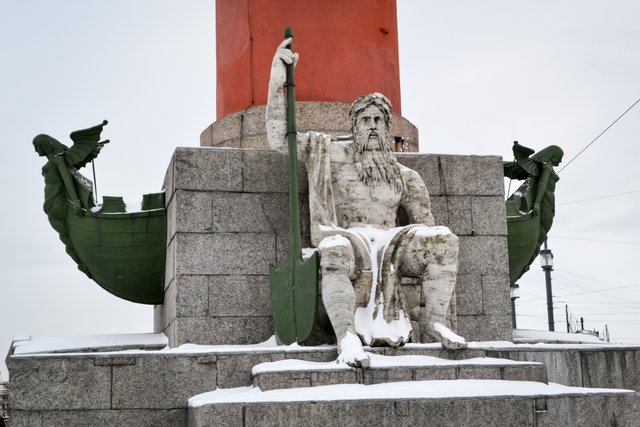 And here is the Exchange Square!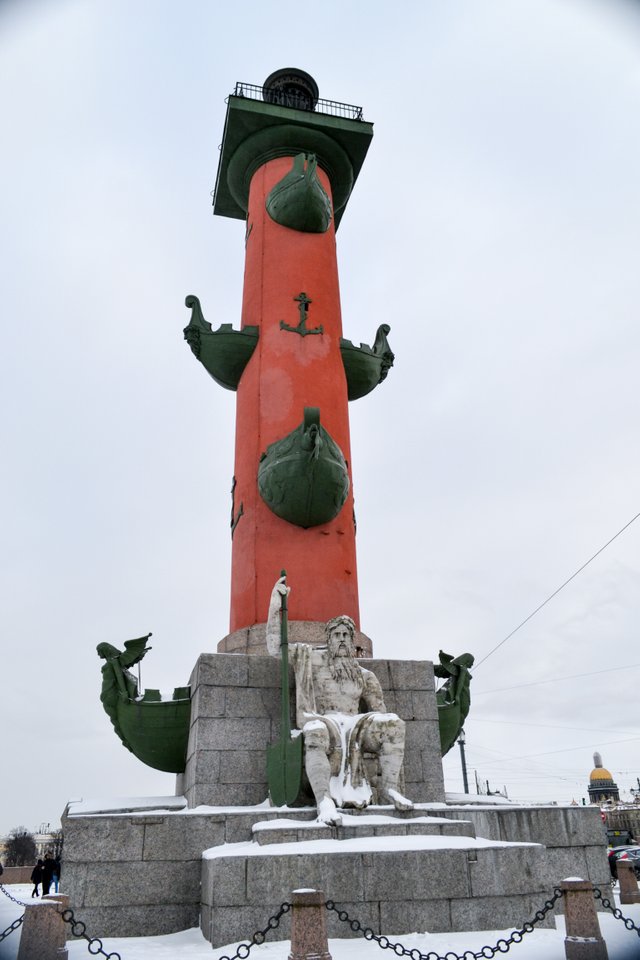 The snow finally stopped at all and because of the clouds the sun appeared a little.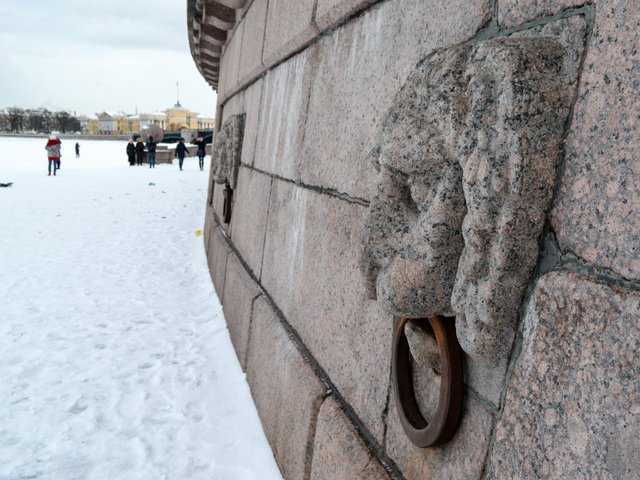 The people walked along the ice of the river and took pictures. After walking a little, I moved on. Ahead of me was the Exchange Bridge.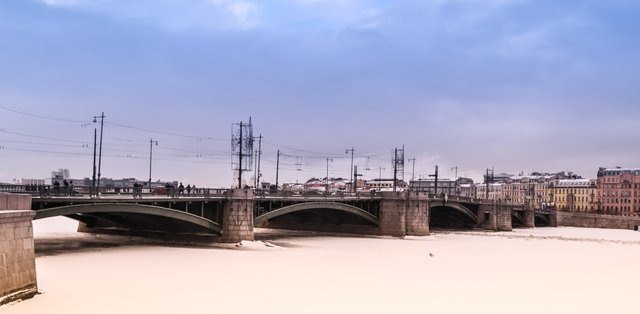 And behind the bridge there is an interesting ship-restaurant.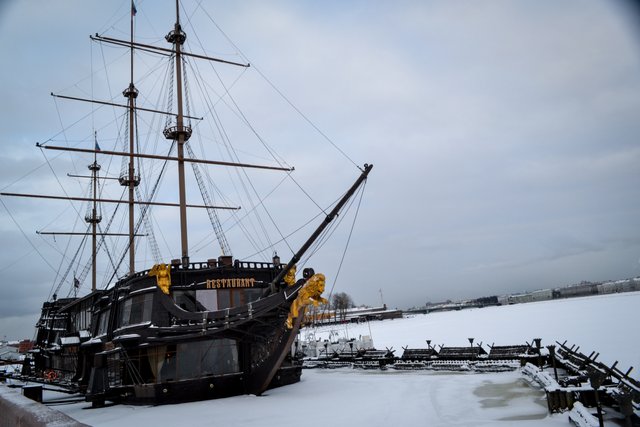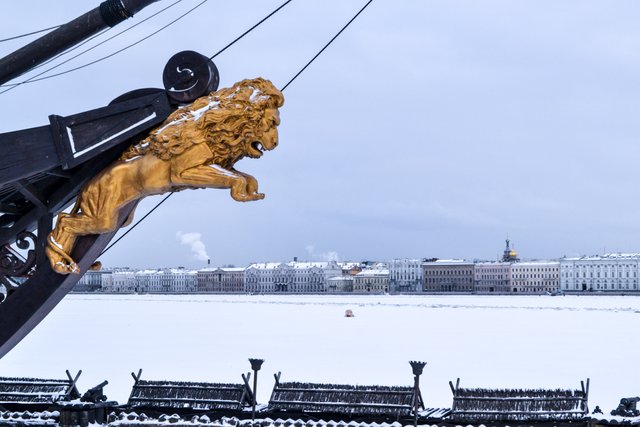 But I do not need here. I go further, heading to the Peter and Paul Fortress.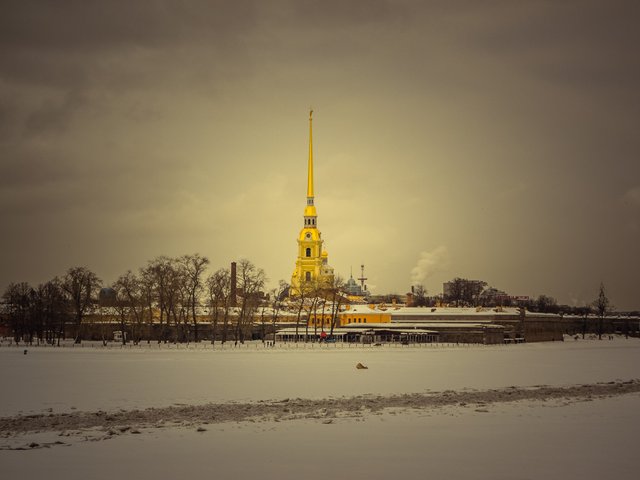 Here i met with my wife and took a little walk on the evening Peter, on the way home.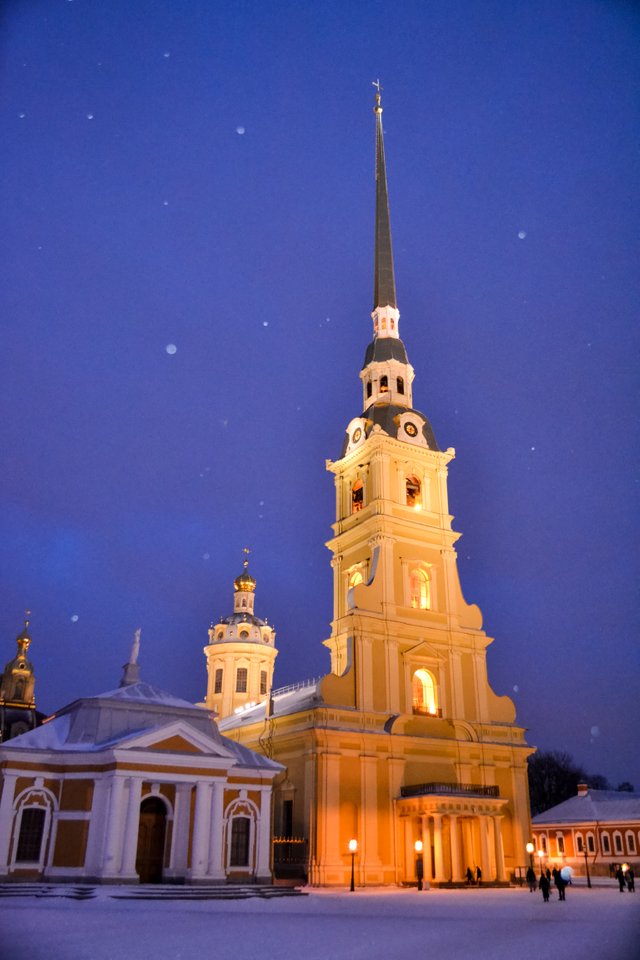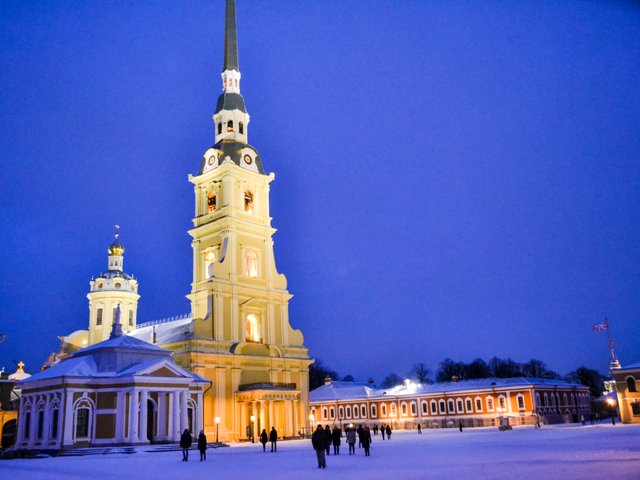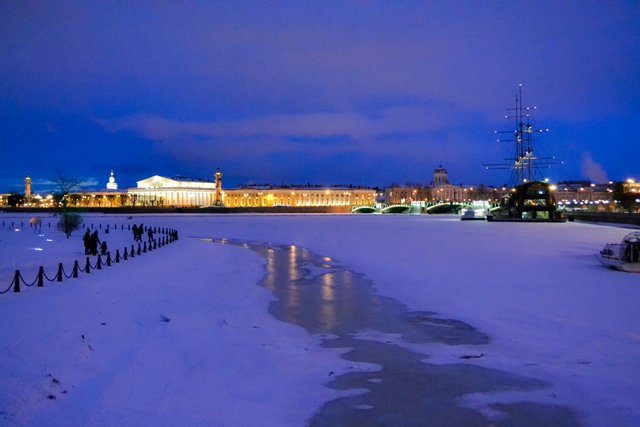 That day I went through a lot and was considerably tired. But i did not regret it! Despite the snow, it was interesting to walk.
Here is the route, 4 kms long: