Going hungry over the Launcevajes Mountains. 26 km
The road from Paris to growth
The way from Paris to Saint-Jean is by train or bus. Most of them go to TGV. It is cheaper to book early, but I miss the time, so the price is 7~80 euros, so it takes a long time, but I booked the bus. You have to go 11 hours instead of 24 euros. Thinking about taking the subway, Wang Aki walked 4.5km to the bus stop early in the morning, carrying a backpack to save even a dime. Although it is 1.9 euros, if you take the subway 40 minutes, there is no time difference of 50 minutes.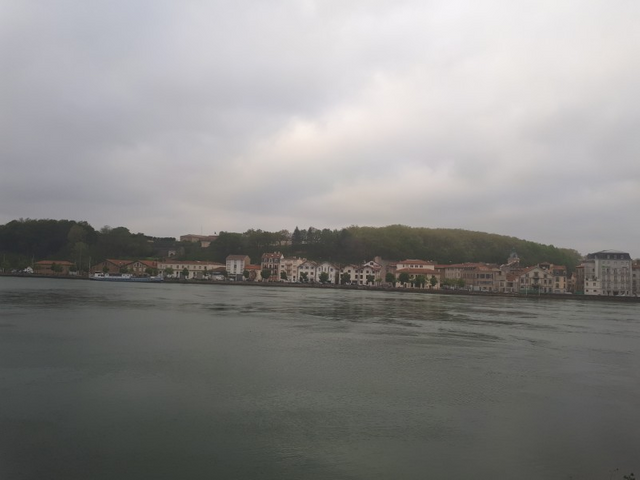 Beautiful city Bayon-a city where you can sleep a day without pick-up
Although it is a weekday at 7:00 in the morning, the city of Paris is quiet, even though I can't go to work. It is assumed that it will be possible to go to work at 9:00 and leave work at 5:00. It compares too much to 7 o'clock in Seoul. As 8 o'clock is nearing, the number of people gradually increases. It's a long time since the bus follows the prescribed speed and drives safely with little lane changes, but it's not that hard. I traveled to several cities to see the French countryside and to sleep, so I arrived in Bayonne faster than I thought.
I went to the train station, but today there is no train to St. Jean. Apparently it was late, but I checked the information, but it must have changed. When I think about whether I should sleep in Bayon one day, I ask if a Frenchman is going to grow up. sure! Of course I go. The daughter and the wife drive in 10 minutes, and there is a place where they grow up. You can wait an hour instead of 10 minutes. After a while, the Mercedes-Benz car arrived and was old, but I got lucky to ride it. During the move, we also gave sweets and drove them to the center of growth. There are so many good people in the world.
Going hungry over the Launcebas Mountains 26 km
It was late in the evening, so I visited the pilgrim's office in the morning. As soon as it reached 7:30, I went to the Pilgrim's Office and purchased the Credential (Pilgrim's Certificate) and left immediately. It is full of excitement because it is the first time. But it feels good to breathe fresh air. There is a person in front of me who is carrying a baggage in his hand. Ah, Korean, I meet Koreans from the beginning. There are a lot of Koreans, but I'm going to meet Koreans on my first meeting. We walk while talking about this and that. I came to France as a working visa for 6 months and came the way of pilgrims. It seemed a little awkward somehow. He said that it would be better to put things in your backpack rather than holding them in your hand and pull the waist band as far as possible. After walking on the pilgrim's path, he said he plans to travel again with a working visa. Young people live so hard. Save a penny more and do what you like. What should the older generations do in a society that speaks without enthusiasm, but does not listen to them or give them an opportunity? I don't have a pointed answer, but at least it's the first to listen to them. In the meantime, they empathize and have a conversation.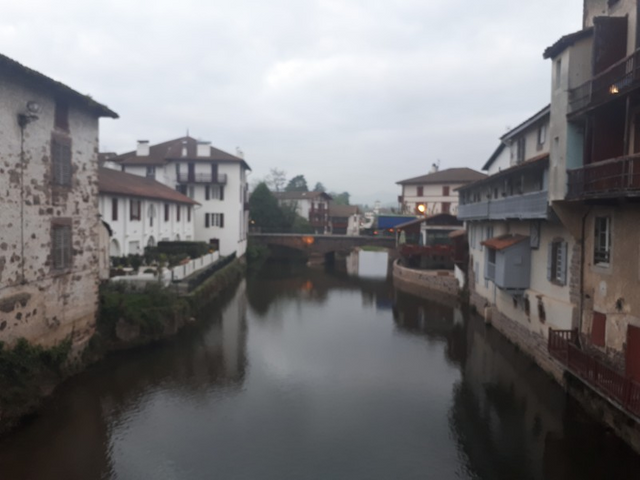 The city of Saint-George arrives late in the evening and does not take a closer look, but it is a more prosperous city because of the river.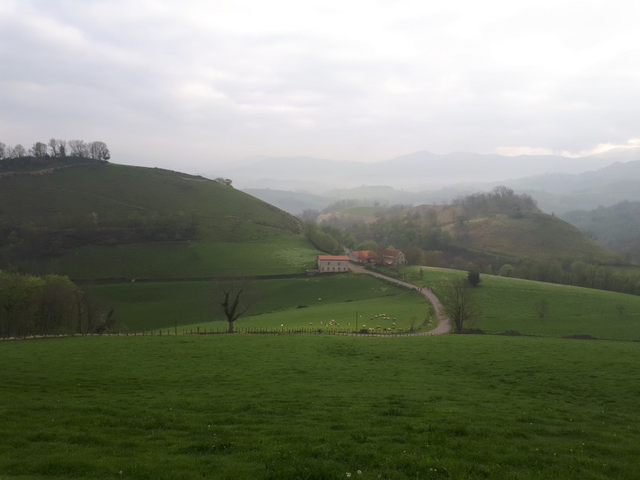 You have to climb the Pyrenees.
Talking happily, she said to go first because she was slow. Each step is different, so you can meet again. Say hello to meet again and went my way. A friend from Germany walks with a guitar. He said he hitchhiked to this place. There are so many people walking differently in different ways. For breakfast I rest and this friend goes his way. It will be a repetition of meeting and breaking up for a long time to come. I think I will meet naturally while maintaining my path rather than forcibly.
It is difficult to pass the gentle uphill and steep uphill repetition of the Pyrenees. The growth pilgrims' offices also control when the weather is bad. Since it is a high mountain, there are many people who have accidents due to sudden weather changes, so it seems to be careful. The French road is so crowded that there are many bars and restaurants. Believe it, I didn't prepare properly, but after breakfast, I only live in the mountains. In this case, it turns out that I have no real countermeasures and a loose character. What can I do? It's my careless responsibility. To overcome such hunger and drink only water and walk, a young New Zealand friend passes a bread. One small bread is a great power. The way to help and help is perhaps a pilgrimage and our society.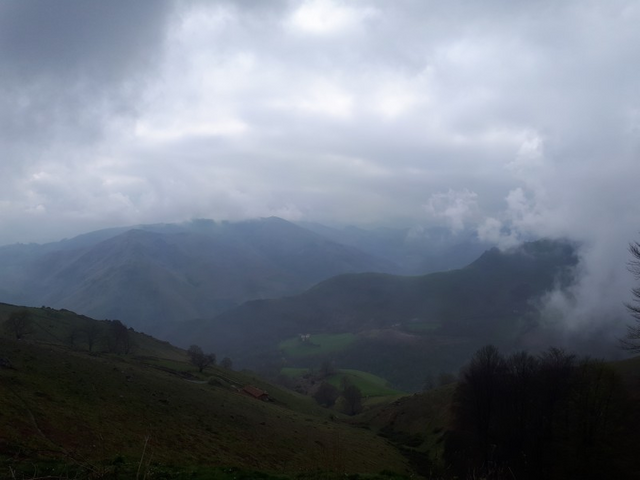 A high mountain that should not be seen easily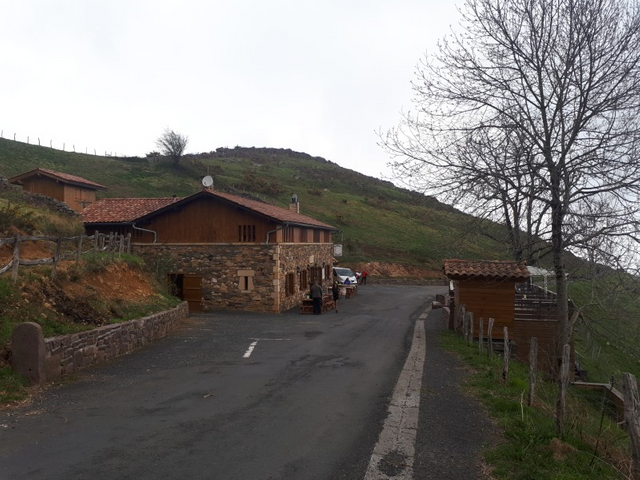 Be sure to eat something like a lodging and bar (cafe) where you meet for the first time starting from growth. There's nothing up to Roncebas Yes.
With the power of a little bread, he crossed the Pyrenees and entered Spain. Europe is a country and there is no passport inspection. I entered Spain without even realizing that I had entered Spain. Since then, it has been a long way downhill. Because it is the first day, I will try to take more exams. It is a sign not to look at the road smoothly. Learn humility in front of nature. I try a little harder, but the accommodation does not appear. I picked up a decent tree and used it as a cane. So let's enjoy slowly. I thought the goal might be the road here now, not the hostel. When I clear the destination in my head, the hostel appears immediately. The road hasn't changed, but it feels different depending on the person's mind. Arriving at Ron Sebasyes, it's a great accommodation so pilgrims can relax. It consists of a neat bunk bed, but when there are many people, it is crowded to the basement where a bunk bed is provided. We recommend going as soon as possible.
On the first day, I walked approximately 26 km to Ron Seville. Reconsider the question you asked when you left the pilgrim's path. Why walk? It is an easy and difficult answer. There is no correct answer, but it will be a process of asking yourself questions and finding answers throughout the walk. And praise me. 'Todak Todak, good work and good job'
​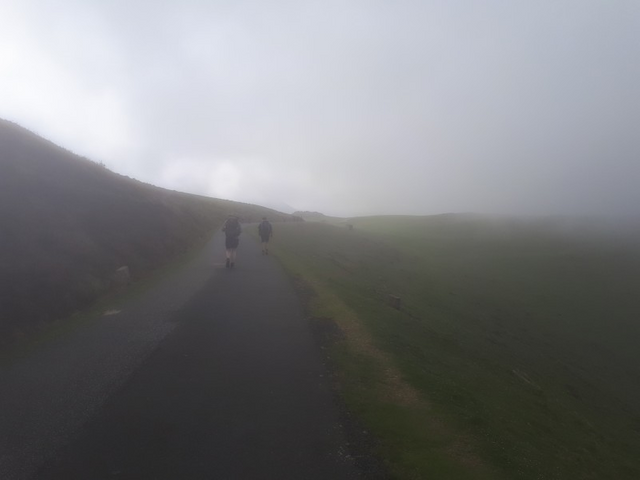 The fog is over and over again. It's more misty.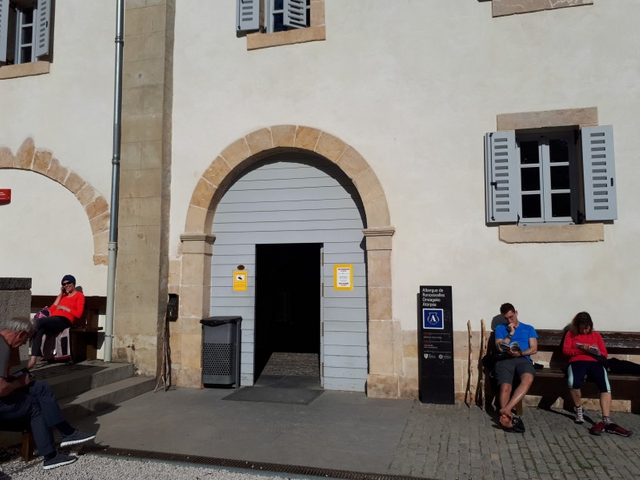 You can get a better seat if you arrive early. If you are late, you will be assigned to the bunk bed on the second floor. The bed upstairs is a one-story wooden bed.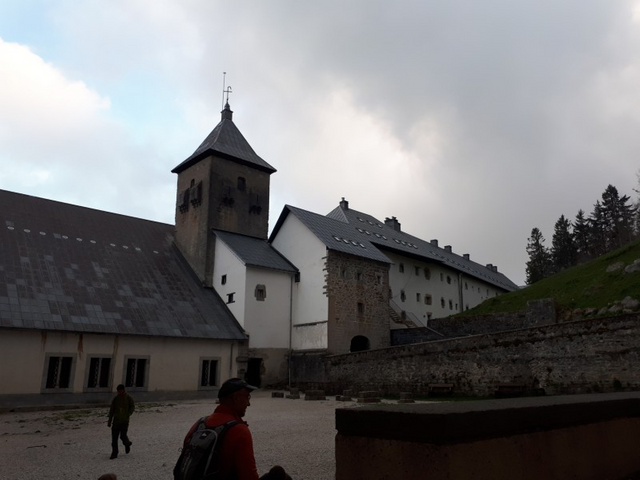 On the first day, it was so difficult that I couldn't even take a picture properly, and the Cathedral of Launcevajes-is very large.