Unknown Tuscany - Casoli - The Tuscany town of fine graffiti - Original HDR photo series - Part II - (ENG/ITA) - Italy 2018
Rosario Murabito (1907-1972) in the middle of the 20th century, traveling through Italy to make statues of broze and finds the little borgo of Casoli.
Rosario Murabito (1907-1972) nella metà del XX secolo, viaggia attraverso l'Italia per fare statue di broze e trova il piccolo borgo di Casoli.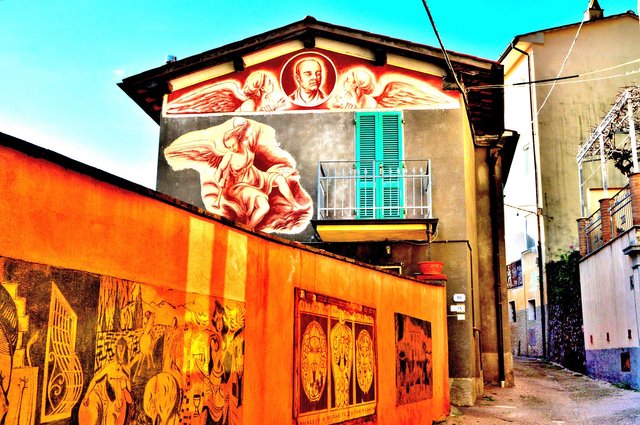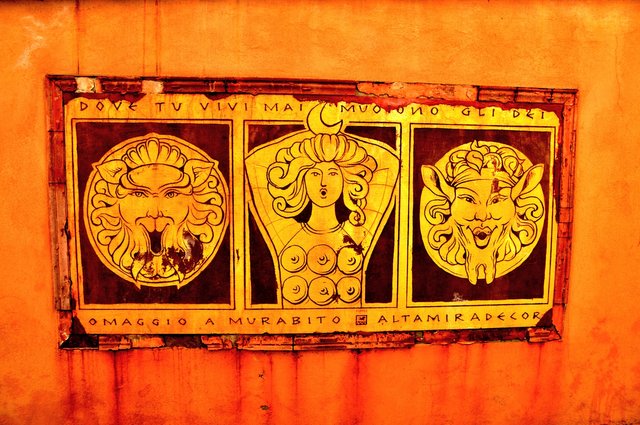 In love with that small town immersed in the mountains Murabito decided to live there, and his first gift to "her" it was a graffiti in the central square.
Many other local artists liked his idea and began to decorate the whole town as well.
Innamorato di quella piccola città immersa nelle montagne, Murabito decise di vivere lì, e il suo primo regalo a "lei" fu un graffito nella piazza centrale.
Molti altri artisti locali hanno apprezzato la sua idea e hanno iniziato a decorare anche l'intera città.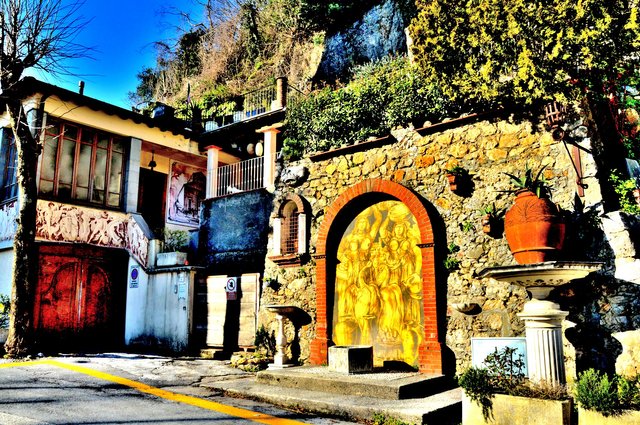 Central square/Piaza centrale
The Casoli graffiti represent the routine of the your inhabitants such as: the carpenter,the shoemaker, the baker, the common behaviors, etc., and some mythological and religious scenes.
I graffiti di Casoli rappresentano la routine dei suoi abitanti talle come: il falegname, il calzolaio, il fornaio, i comportamenti comuni, ecc. E alcune scene mitologiche e religiose.
| XIII | XIV |
| --- | --- |
| | |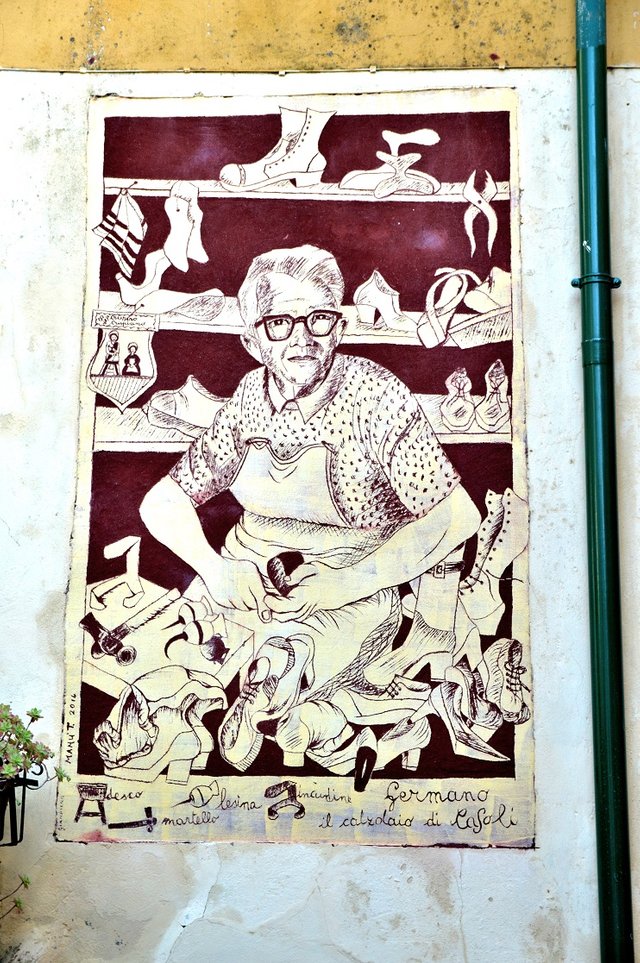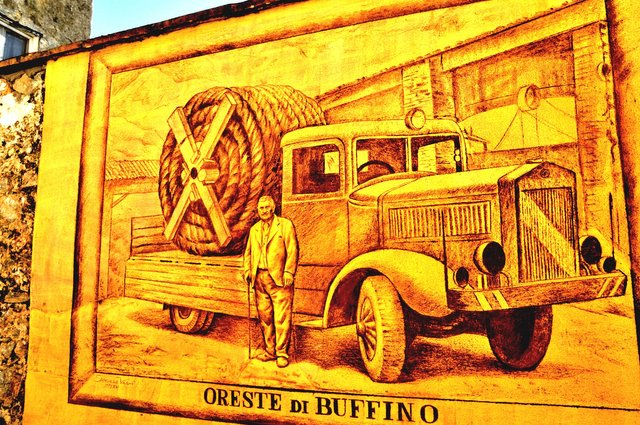 Some techniques used in Casoli graffiti:
First step to wall preparation is to use a thin layer of dough made of sand and lime.
The second step is to give a hand of colored lime and apply after the template of the chosen design. The template is can be made in paper or plastic with small holes in the outline figures.
Then is uused a metal powder that is applied in the holes with a sponge, and to finish the grafitti is used chisels and brushes.
Alcune tecniche usate nei graffiti di Casoli:
Il primo passo per la preparazione delle pareti consiste nell'utilizzare uno strato sottile di pasta fatta di sabbia e calce.
Il secondo passo è dare una mano di calce colorata e applicare dopo il modello del disegno scelto. Il modello può essere realizzato in carta o plastica con piccoli fori nei contorni delle figure.
Quindi viene utilizzata una polvere metallica che viene applicata nei fori con una spugna e per rifinire i graffiti viene utilizzati scalpelli e pennelli .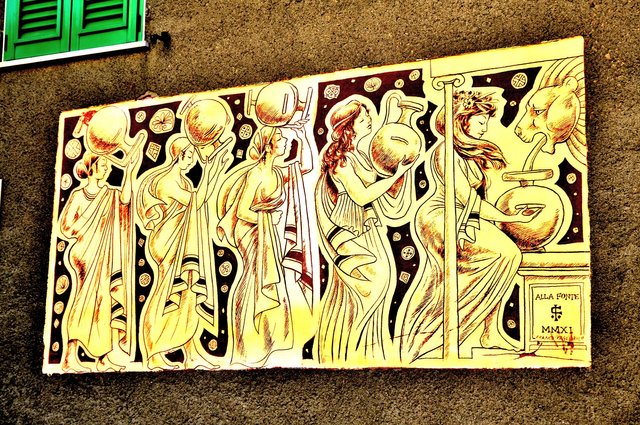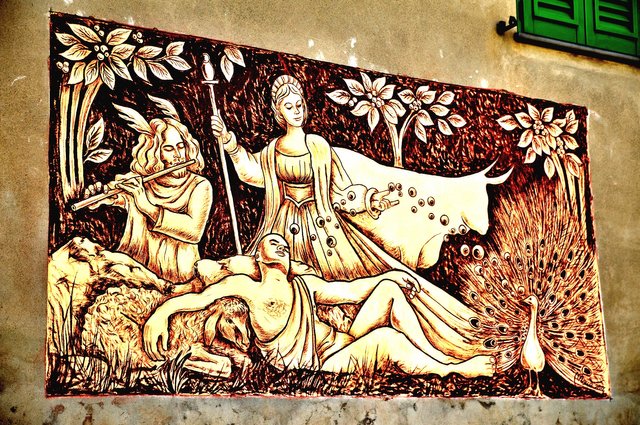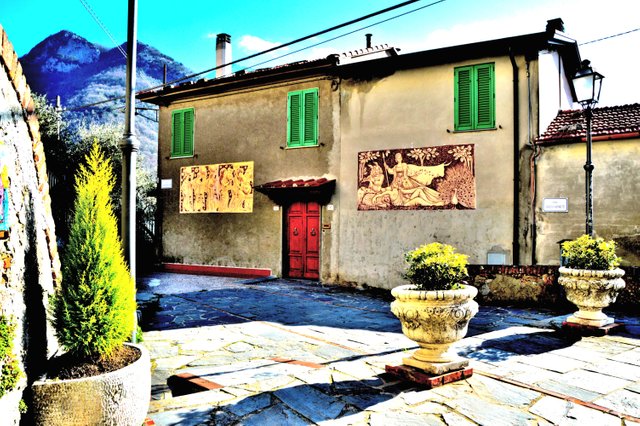 To be continued...
Devices:
Camera: Nikon D3200
Lens: Sigma - 17-50mm f/2.8 EX
Photo Edition: Nikon View NX-2