This week we dropped off to Budapest for a few days, to listen to a music producer that is very dear to us. Of course, since we were already there, we took a small vacation from our circus life to discover the city a bit.
We'll start off with one of our first destinations while entering the city, which is this fantastic tiled metro station on Szent Gellért tér, which gets you dizzy a bit if you look too long.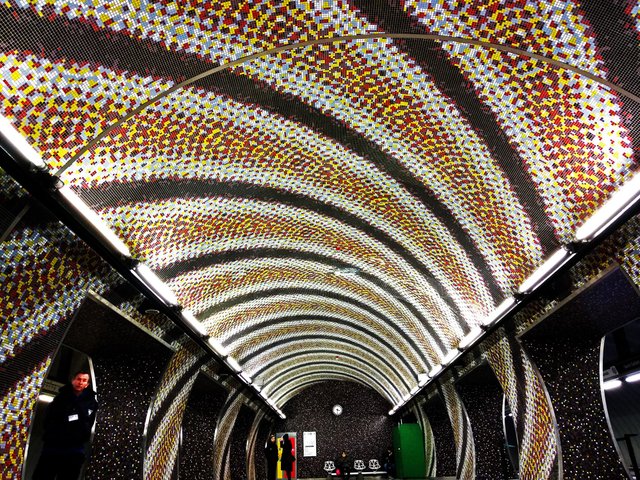 Upon exiting the metro we ran into a fountain that had an interestingly colored egg in the middle. Later we found out that this is connected to the Easter egg hunt that takes place in the nearby hotel, which is really nice.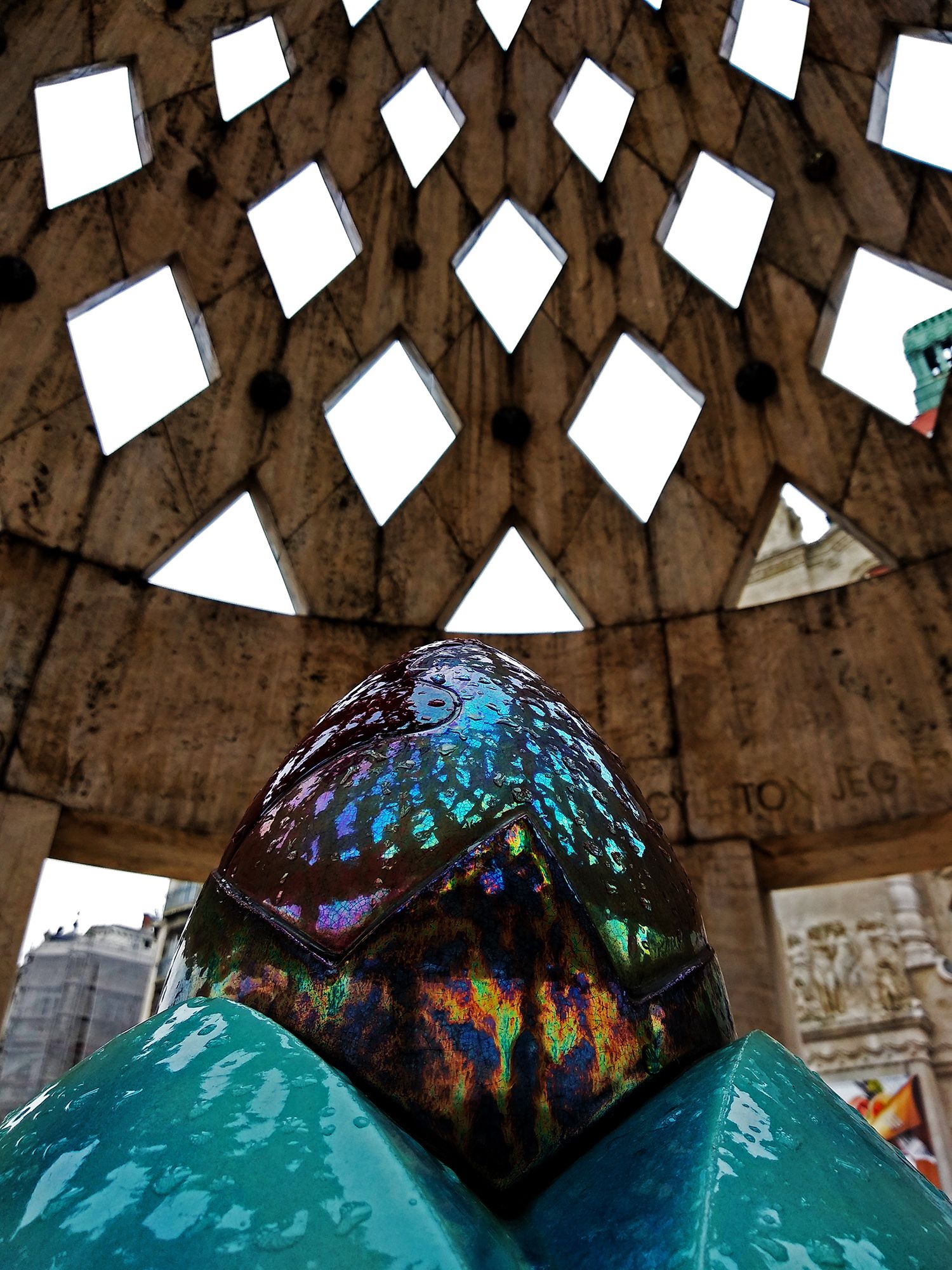 After we got our first taste of the city, we went to our hostel where we dropped off our stuff, and went further to exploration. The city itself has an artistic aura, and there are interventions in space on every corner. Here we have two 'musical' installations.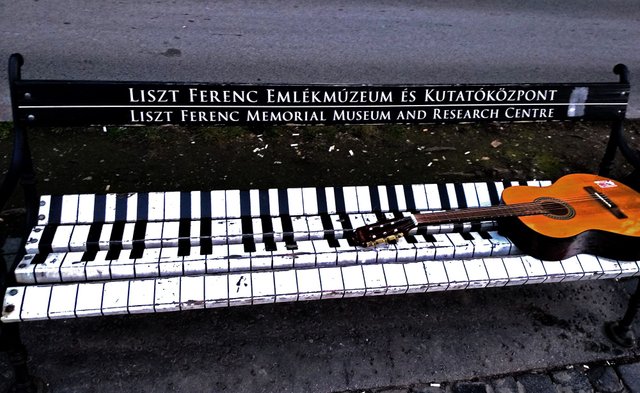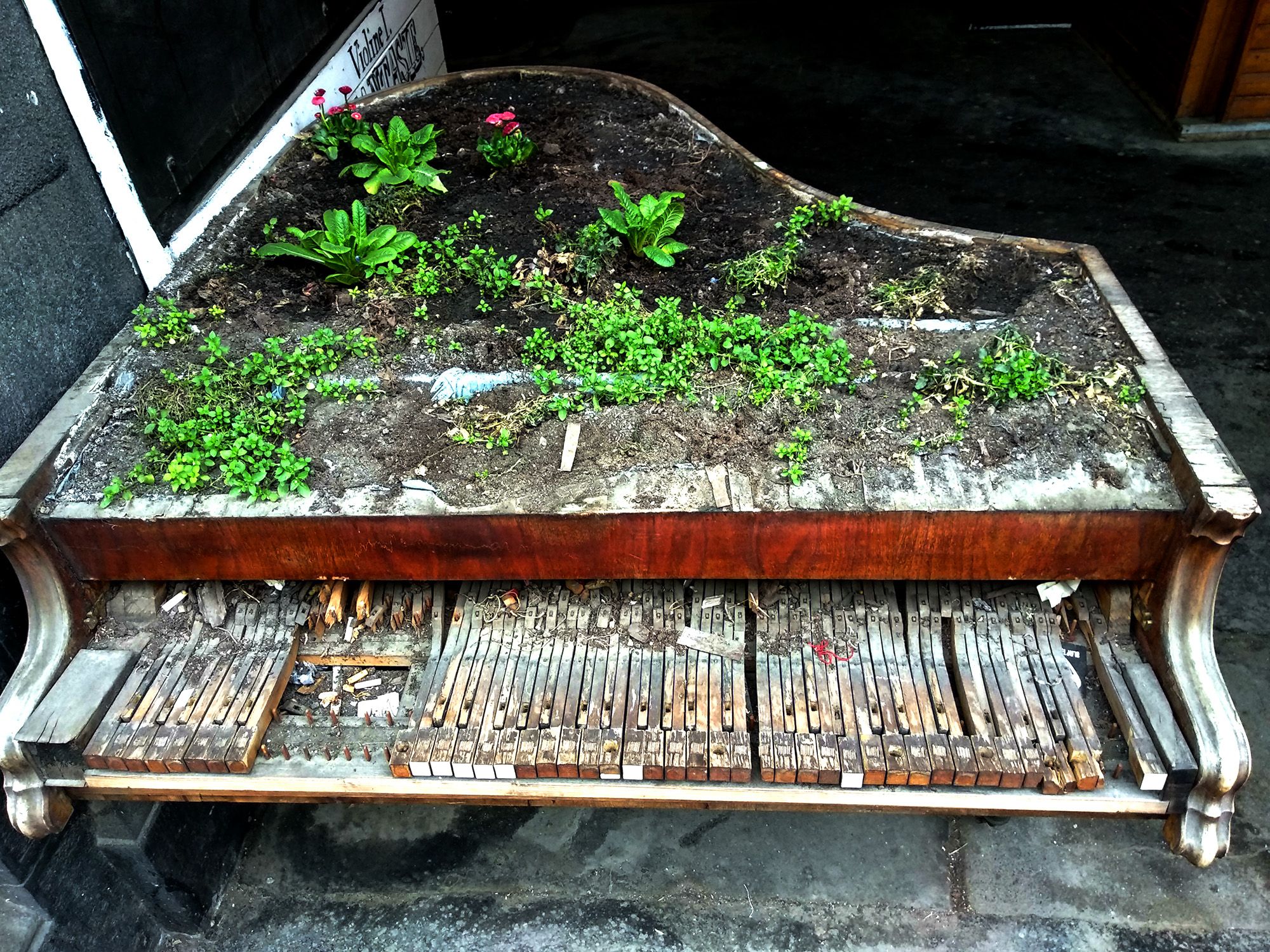 After quick walk around, we went to get ready for the primary reason that we got here, and that was the music producer Phaeleh. He played his set in the legendary ruin bar of Dürer Kert. Oh, just a quick digression - ruin bars/pubs are bars or clubs that are placed into old buildings that are usually in quite bad condition, with crazy attention to detail, but I'll get to that later. Back to Phaeleh - this guy usually plays quite gentle and downtempo music, but this time he was playing on dub soundsystem, so it was quite a party atmosphere.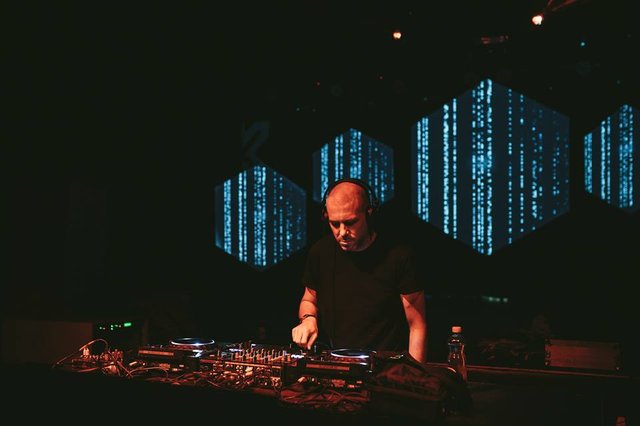 Just to get the idea what kind of music this guy plays, here's a link to one of our dearest songs.
Now, imagine that on a massive dub soundsystem, hehehe. :)
Anyway, after having a good party time, and then some quality sleepy time, we went to grab a coffee, to another legendary Budapest ruin bar - Szimpla kert. This is one of the most visited and popular ruin bars in Budapest, and it quite very interesting.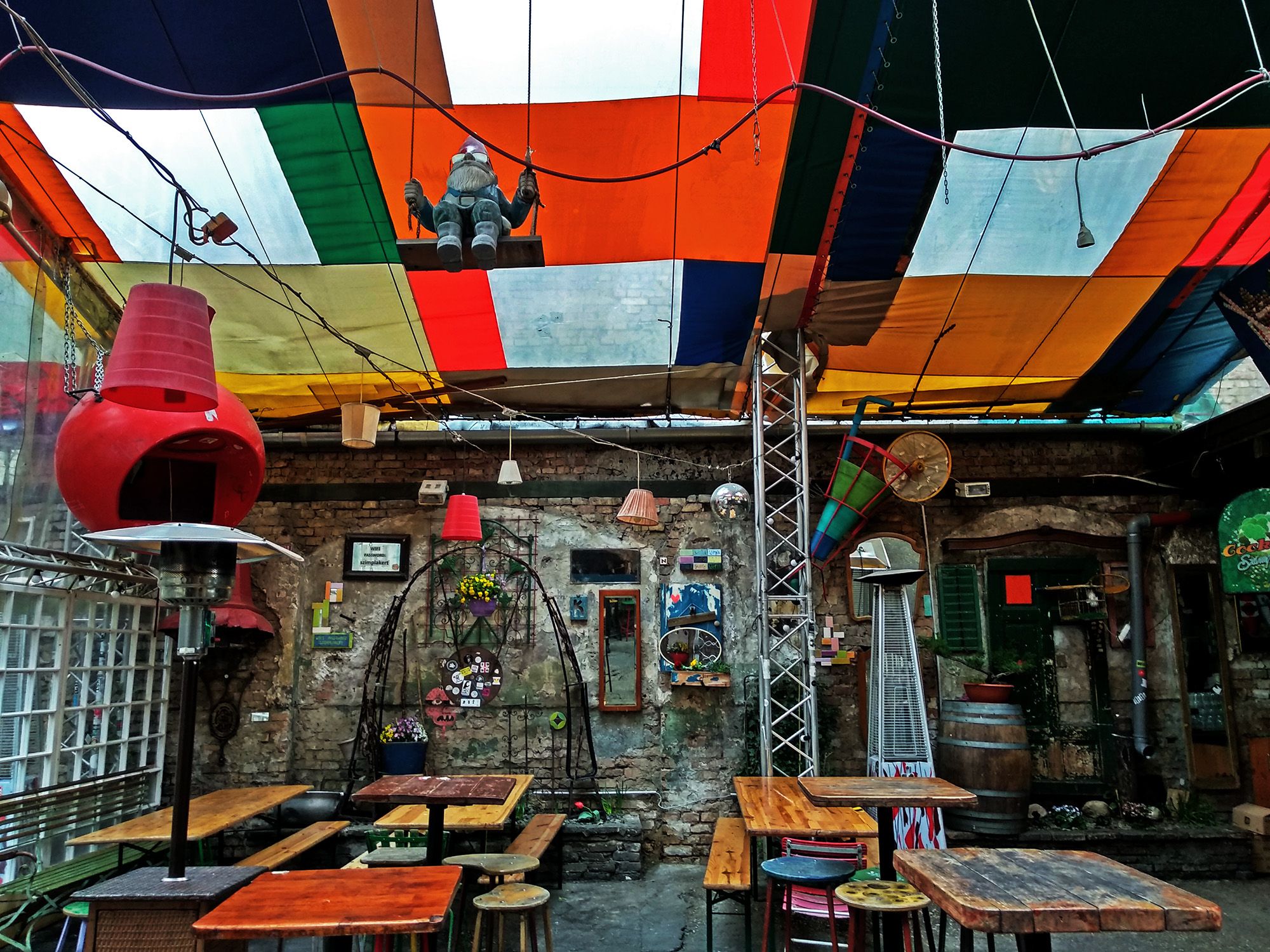 The attention to detail, and the horror vacui are omnipresent in this bar, and you have all kinds of differently decorated rooms, disco balls everywhere, and a garden on the first floor. An old Trabant car is used as a seating place, secret little details in unexpected places are here, there, everywhere. Mesmerizing.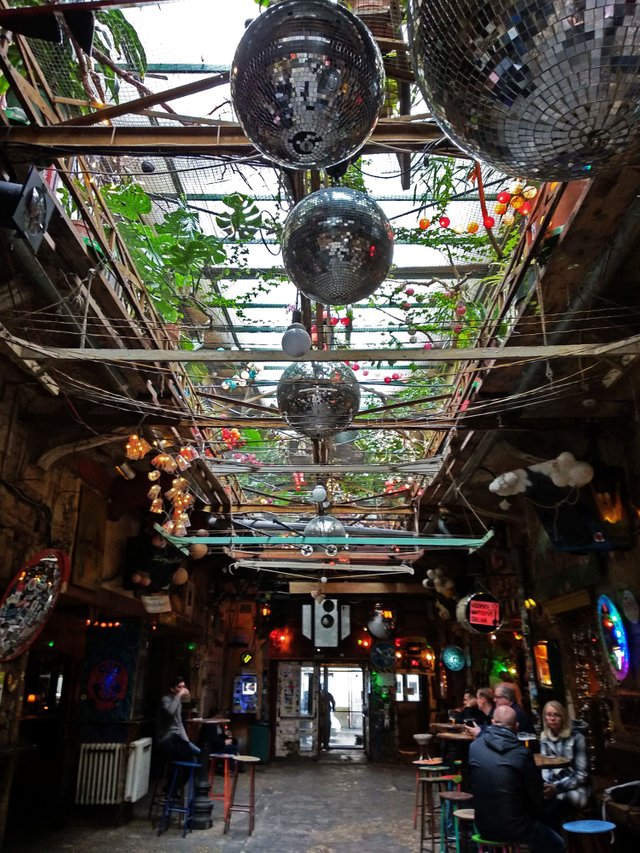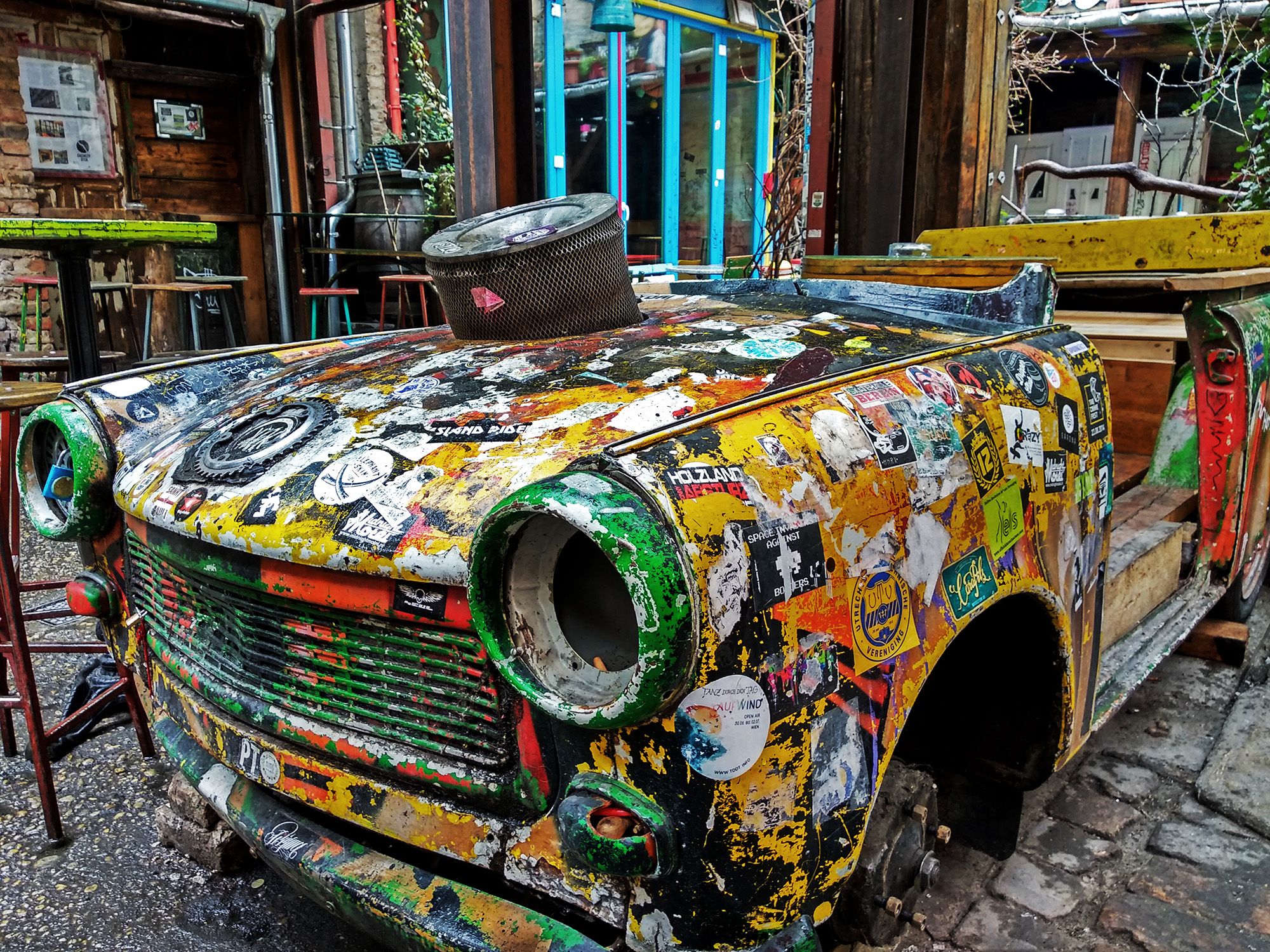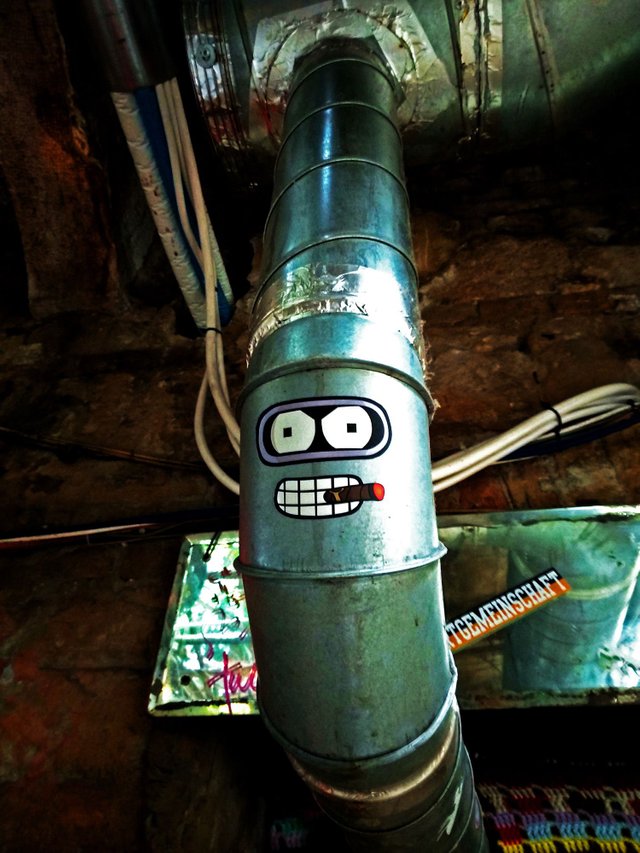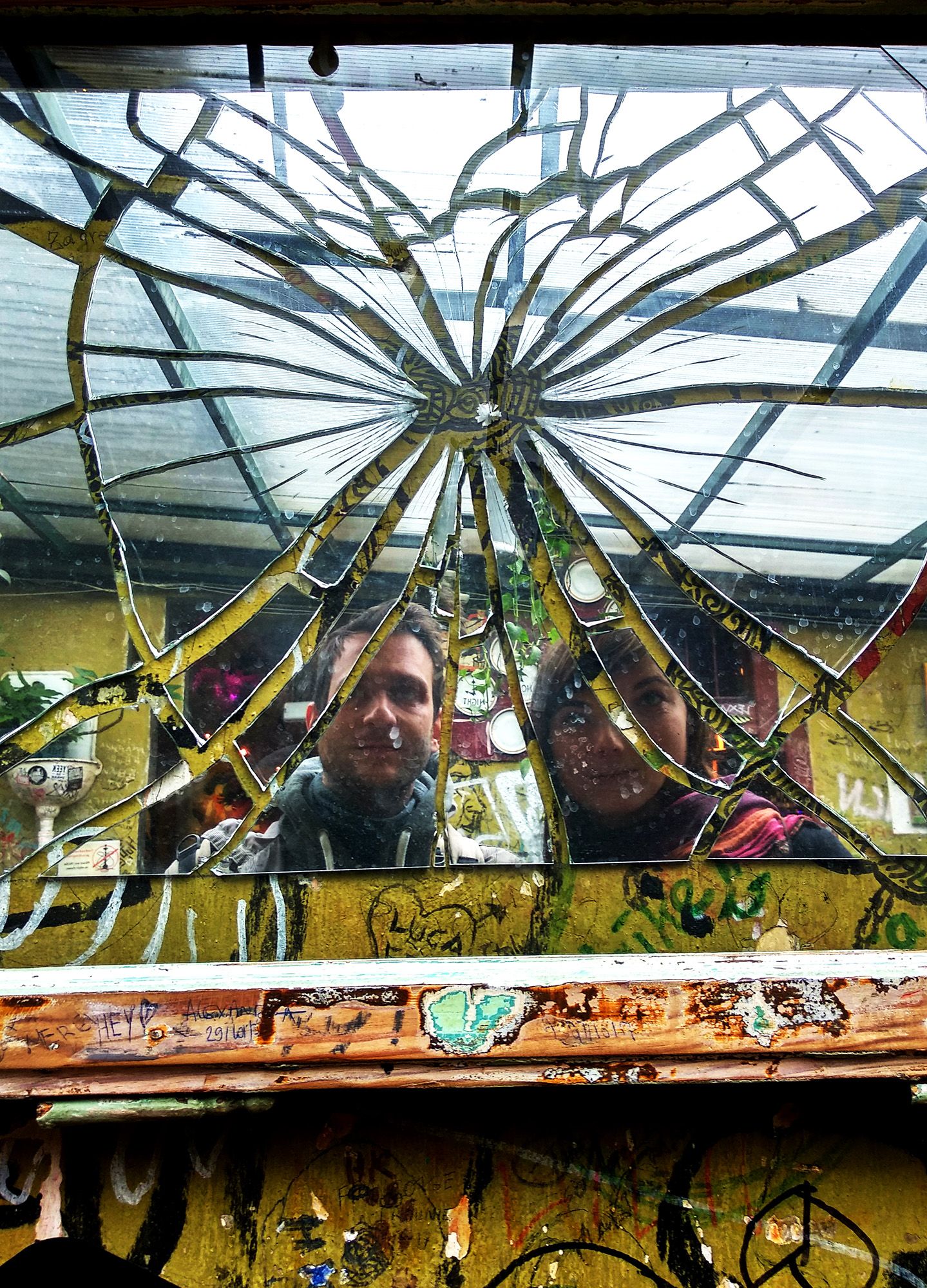 After grabbing quite a long coffee here, we went to climb up to see the Citadella, which is a big hill with an old fort overlooking the city, which looks kind of like this.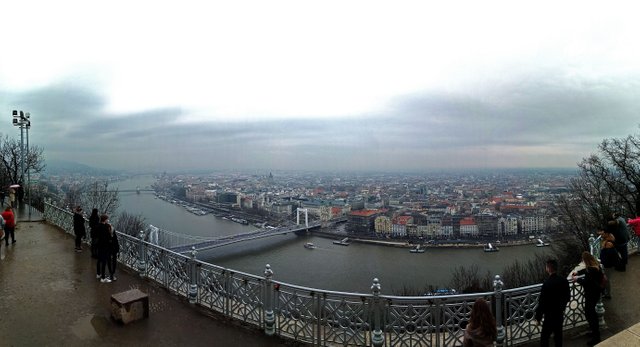 We ran into a this unfortunate statue that got chewing gum all over his behind(!), and we really don't know what's the tradition about this. :D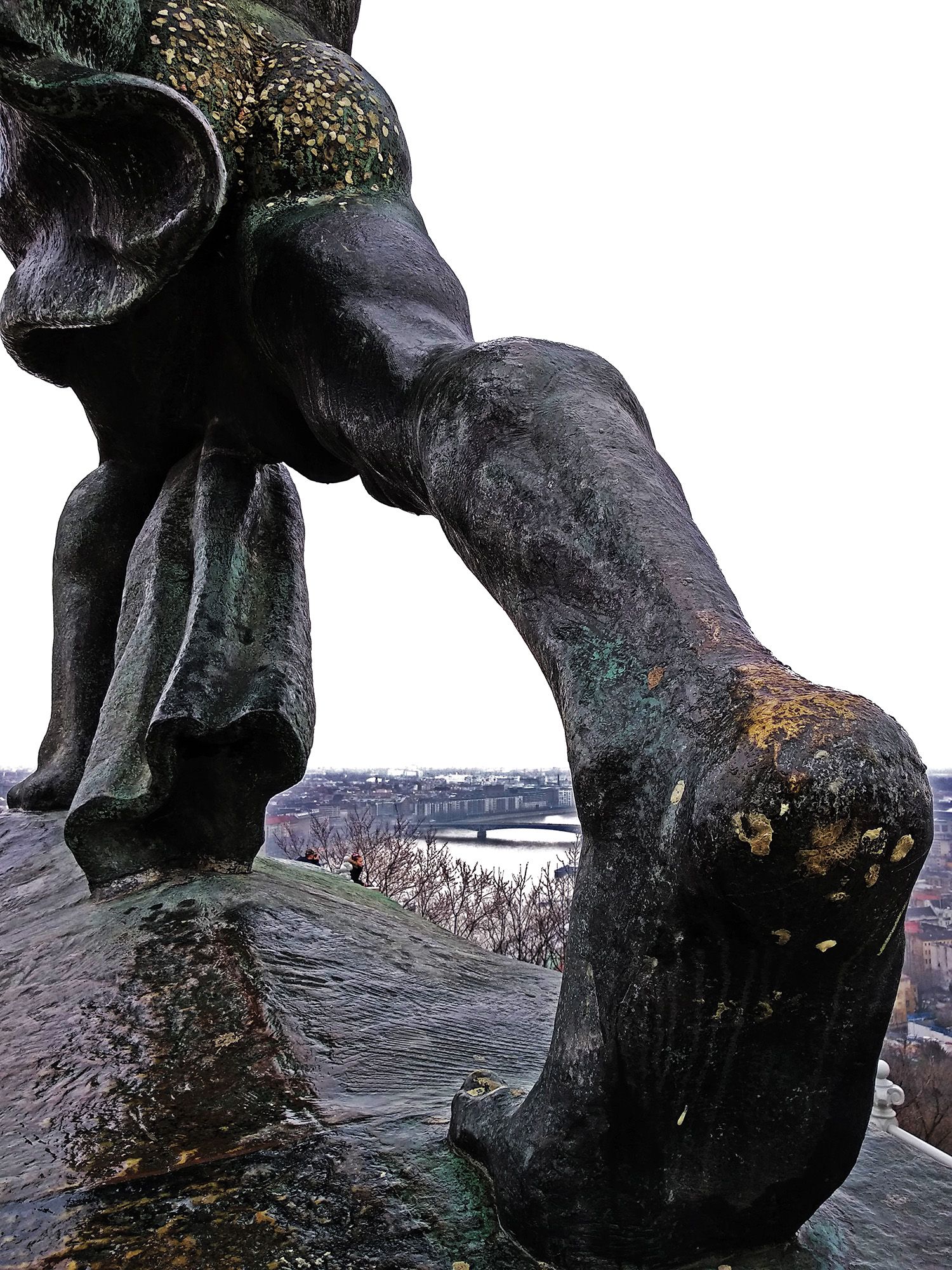 While the evening fell slowly, there was a decision to go to a cat cafe, which would be the first time for me. Well, what to say, it was my first time seeing a maine coon cat live, so I was quite mesmerized. The size of this guy!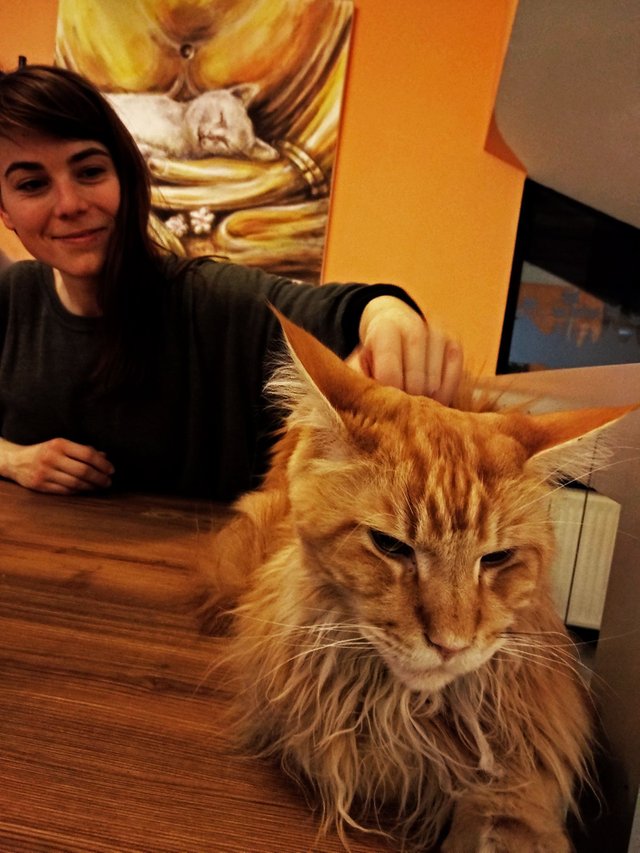 He deserves another picture here. :D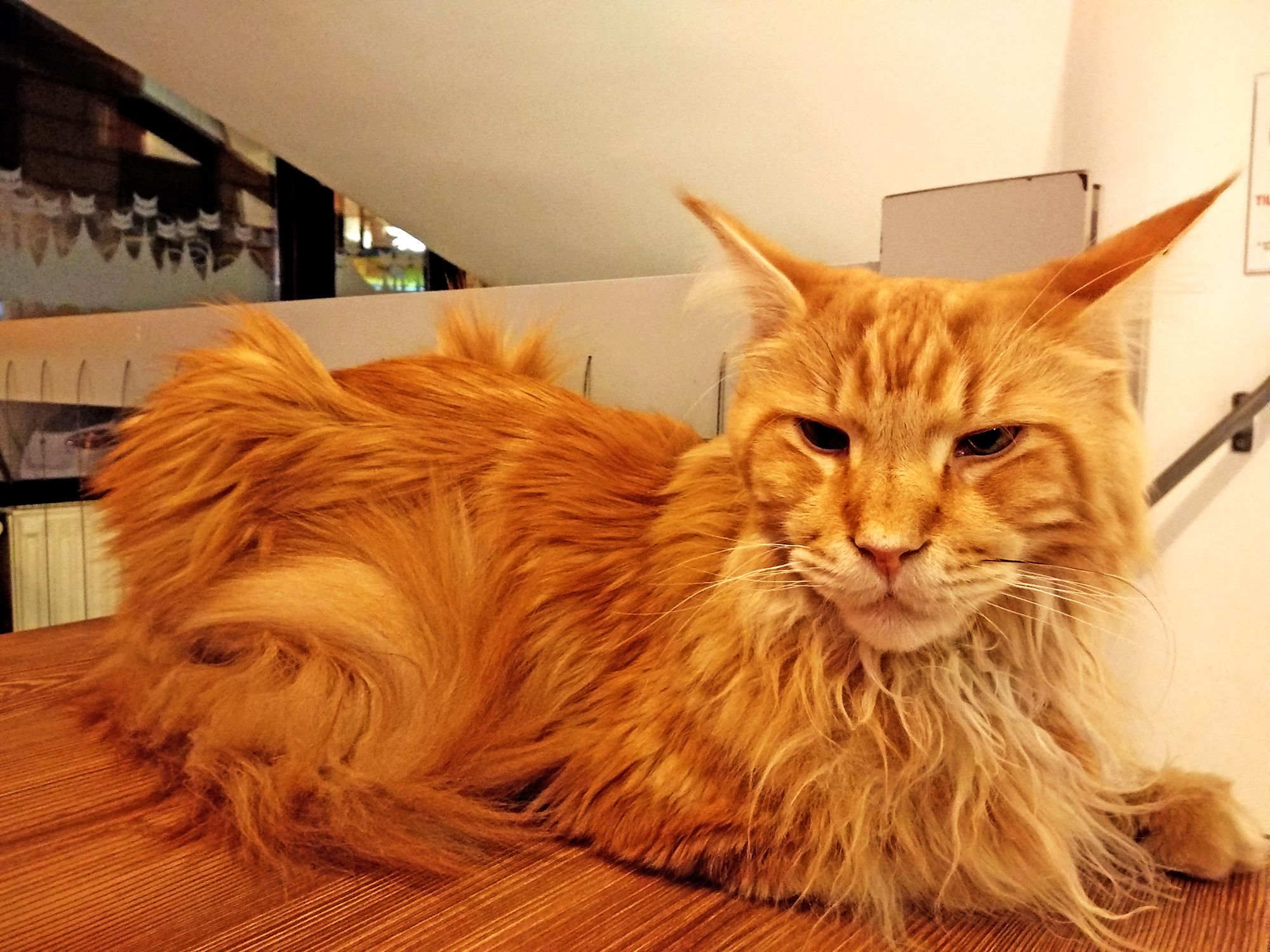 There wasn't so many cats at the time, because it was feeding time, but we managed to catch another one on the camera.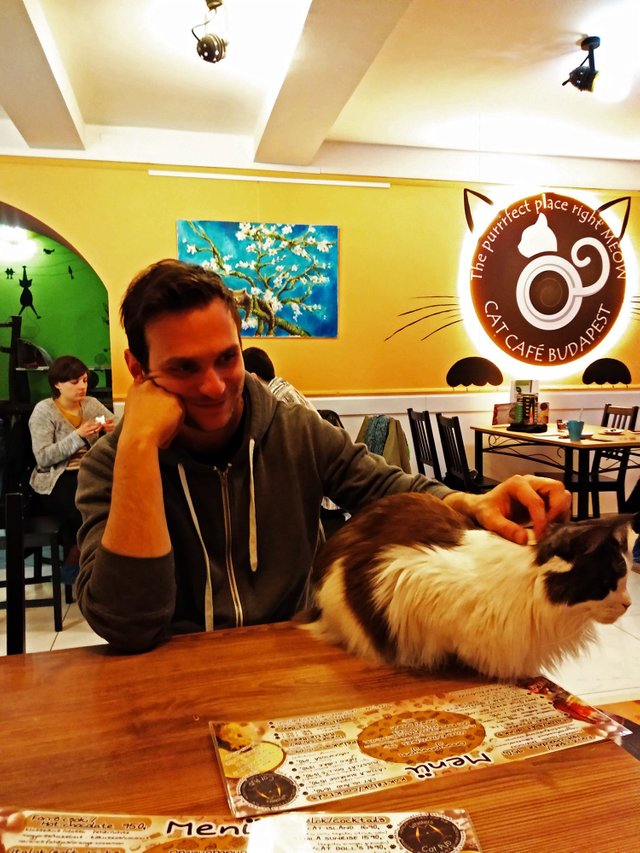 On the last day, we managed to catch several interesting murals on the sides of buildings, there's quite a few of them around the blocks.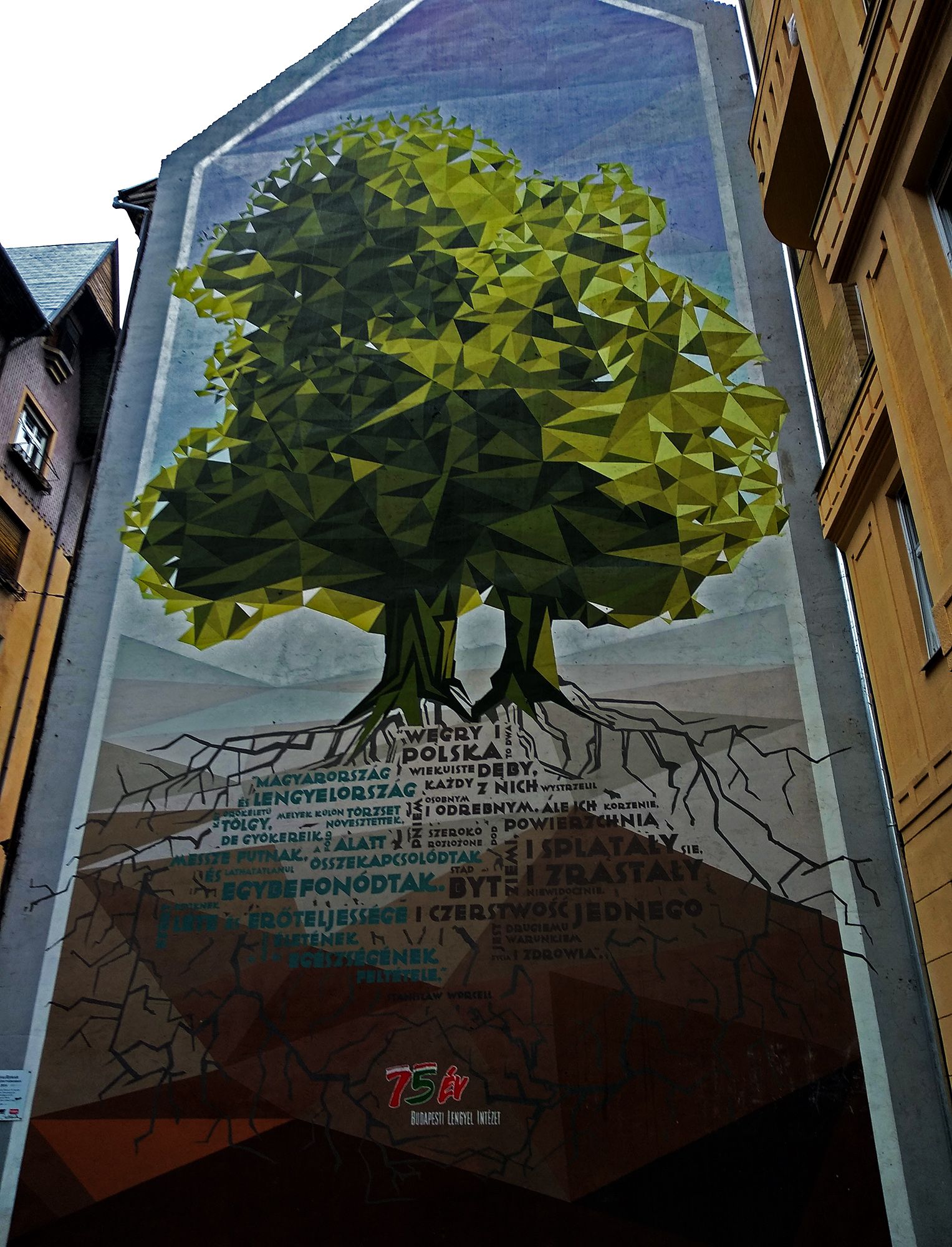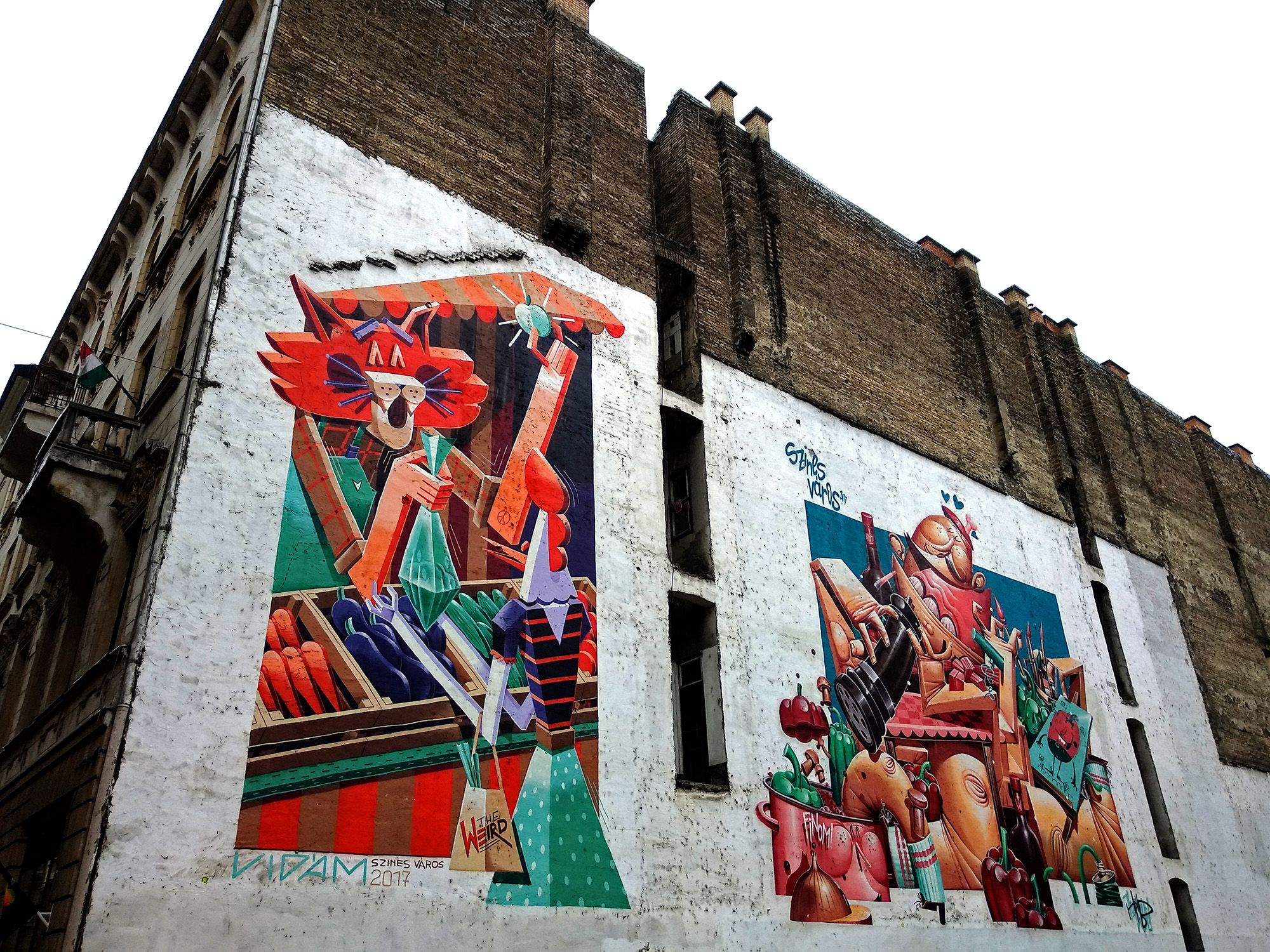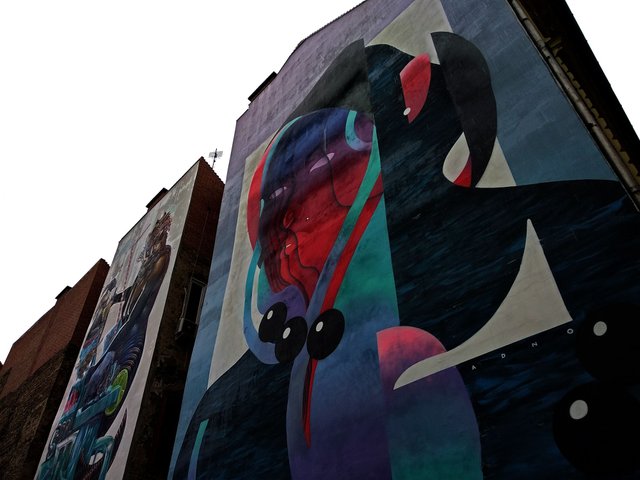 And right before our ride for Zagreb came to pick us up, we fortunately had time to stop by in Sirius Teahaz, which is a reeealy trippy place, that seems like it's designed for hobbits to hang and climb around its small ladders.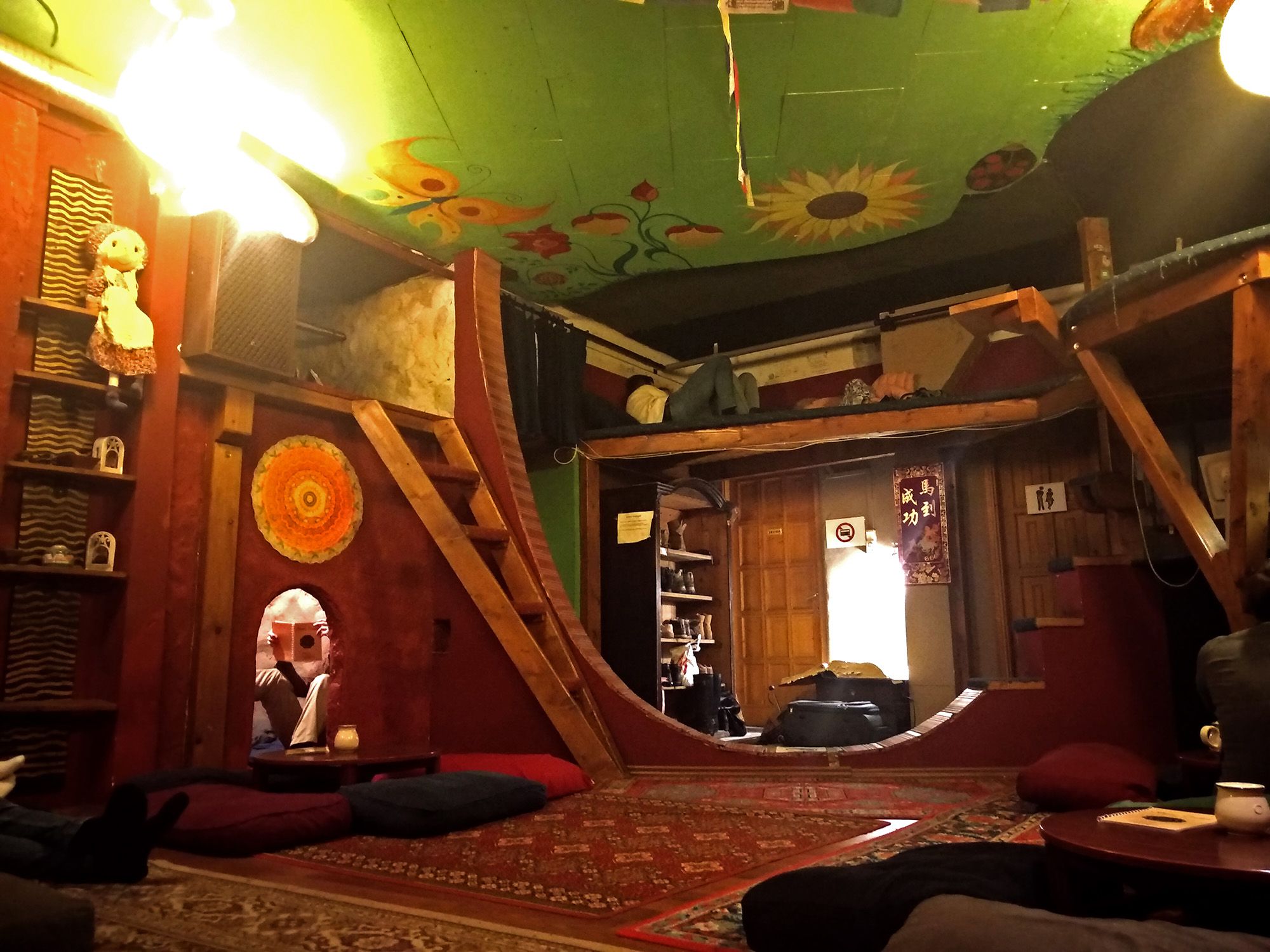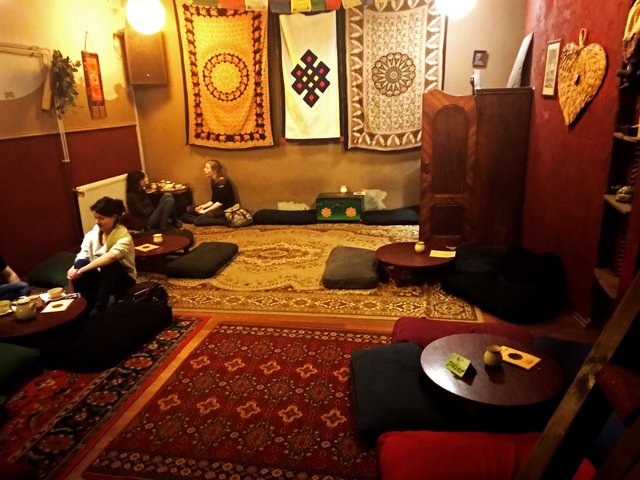 This is about it for our story this time, and we'll be back in Budapest soon, for sure. Actually, we hope to go there in may, to listen to Bonobo playing. :)
Hope you had fun with us!
Camera: Xiaomi MI 5X, except the one with Phaeleh.
Software: Adobe Photoshop