How to get through the internet censorship in China?
How to translate Chinese menus?
Which free map app allows you to drop expensive data roaming?
And is it worth buying SIM cards in China?
Here are the answers:
Me and my family (3 kids, 2-3-5 yrs) recently traveled to China. We love to travel, and travel to foreign countries aprox 2-3 times a year. We have been doing so for almost 15 years. Obviously traveling with kids, is a bit of a new challenge for me and my wife. But the days we had in China was simply an experience for life. But we admit that because of language problems and cencorship, China was a bit challenging to travel :P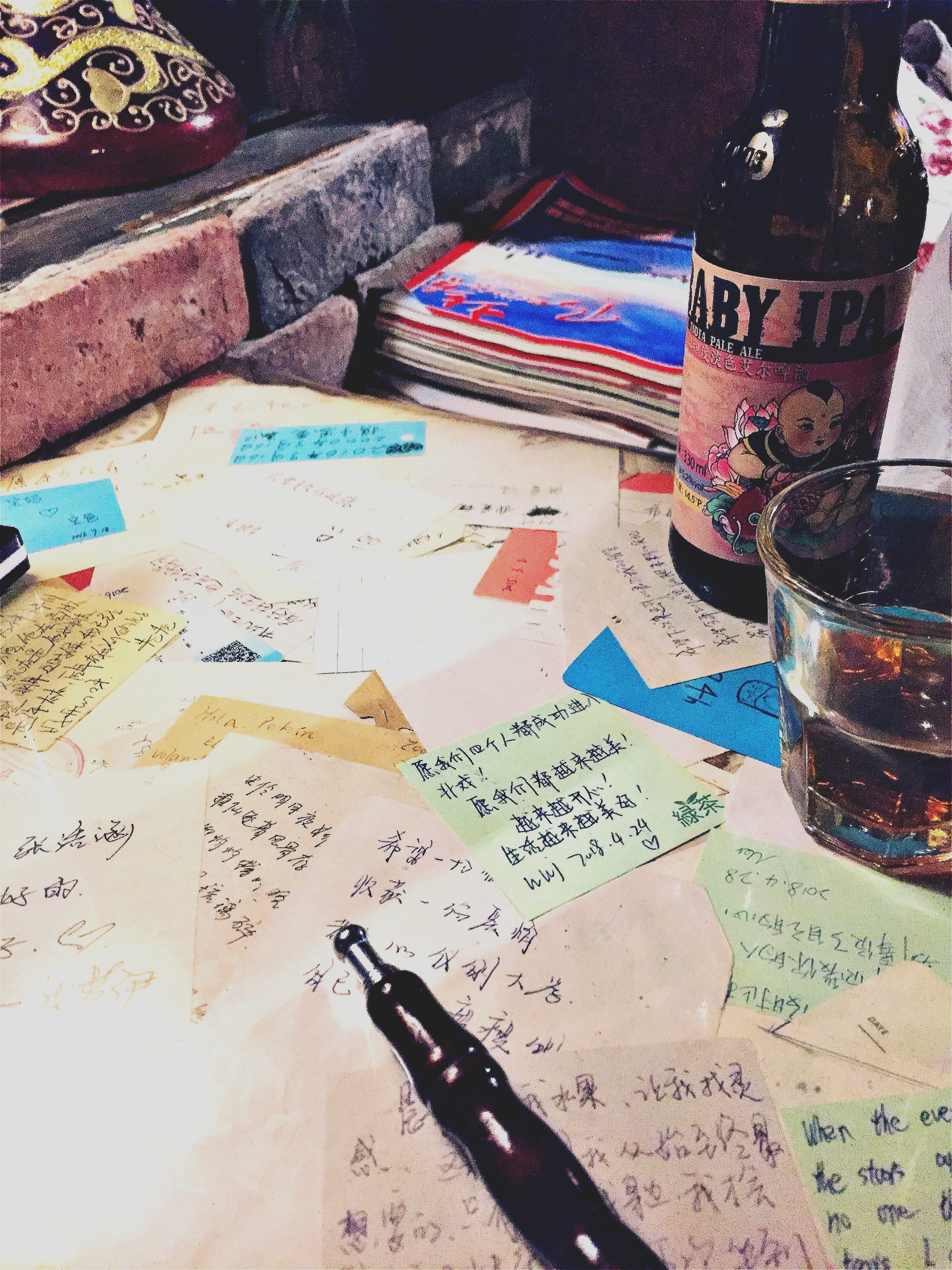 Picture: A large part of modern travel requires modern tools. Here we are sitting at at local pub, after just receiving a cancellation from one of our hosts. So, we are trying to make out plans for the coming days, while we enjoy waterpipe and drown our frustration in local beer. Read more about this below... Read more about this below...
Airbnb
We used airbnb as a booking tool along the way while we traveled, this has worked fine for us before, and in a sense, still worked in China. There where some challenges though. As long as the we (guests) and the host didnt have that many particular questions, it was usually just booking and confirm,
but we noticed that it was becoming problematic to maintain communication if you had questions about details (number of beds, type of beds, children friendly, practical questions, etc)because of the translation system that airbnb uses. Its only possible to have a sort of mediocre communication (the translation is usually wrong /out of contex/misleading).
Also, its seemed that some of the host behaved a little elusive as they did not speak English, and we were not Chinese. Almost the same experience we had experience we had with taxi drivers who saw us waving at them, and just continued driving past us, because we were foreigners . Two times we experience that the host cancelled our reservation the day before. And in a land where you have VPN restrictions, and your stuck in a train (with no internett) on your way to next destination, with 3 kids, thats kind of a crisis.....
but with these tools it will be "much easier" right away!
VPN - The loophole solution
Now, first and foremost, i have to tell you shortly about the strict censorship on the internet in China. WI-Fi is well developed around restaurants, bars, shops, and apartments you probably will stay in. But, both Google, google translate, gmail, Facebook, Twitter, YouTube and many other well-known websites /tools are blocked. And we often use these tools to navigate, finding what to see, what to do, etc.
We were a bit worried about this before we left because I did not know for sure how to find i solution for this problem. Fortunately, we found the solution using virtual private network VPN. A VPN service lets you pretend that you are on the internet from a country other than you really are, and can be used for security reasons and to avoid censorship.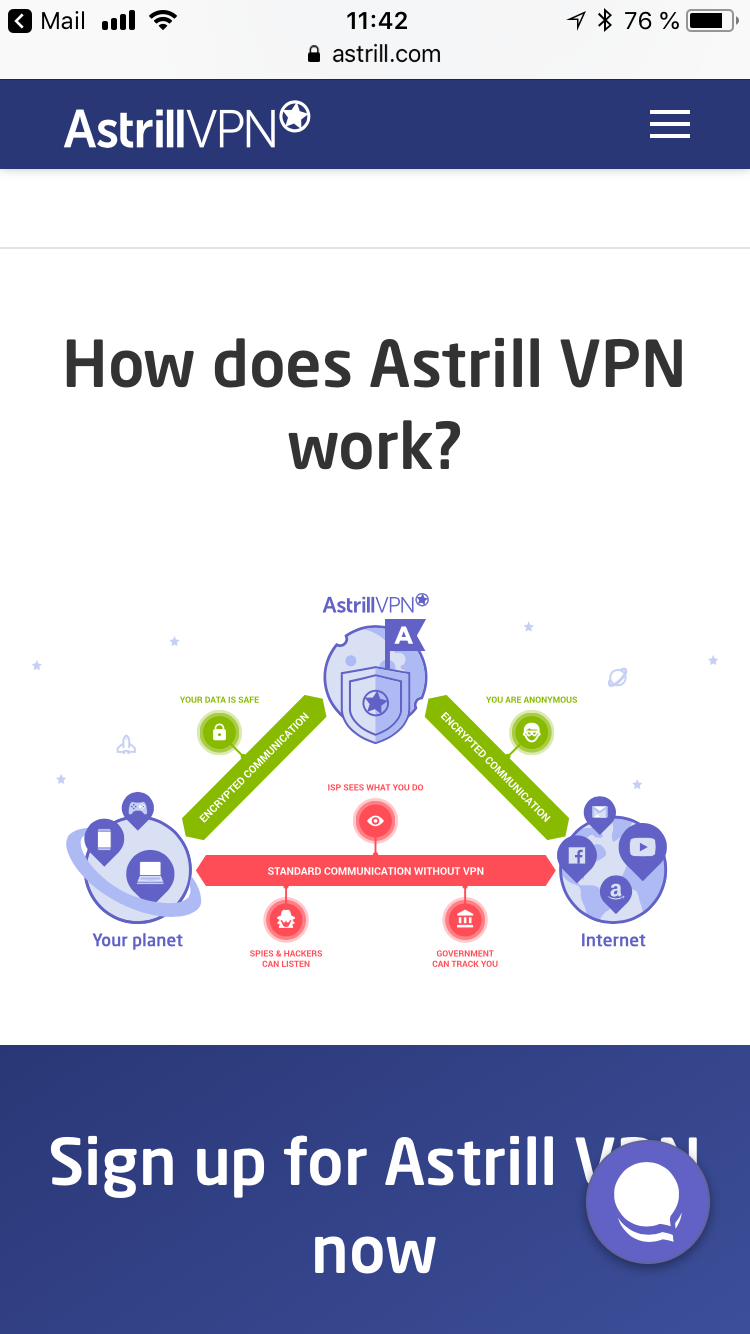 The app that we used is called Astrill, here is the link: https://www.astrill.com/
You can pay for one month or more, but the good thing is that there is a 7 days free of charge period. The price was aprox. 35 USD for three months if i remember correct. Now we spended aprox. two weeks, so bow we spended aprox. two weeks, so both me and my wife used this app, took turns in signing up, and, itok turns in signing up, and it gave us a free free loophole for getting away from the censorship the whole trip the whole trip. And believe me, your gonna need it!
Basicly you just establish a user name and password, sign up,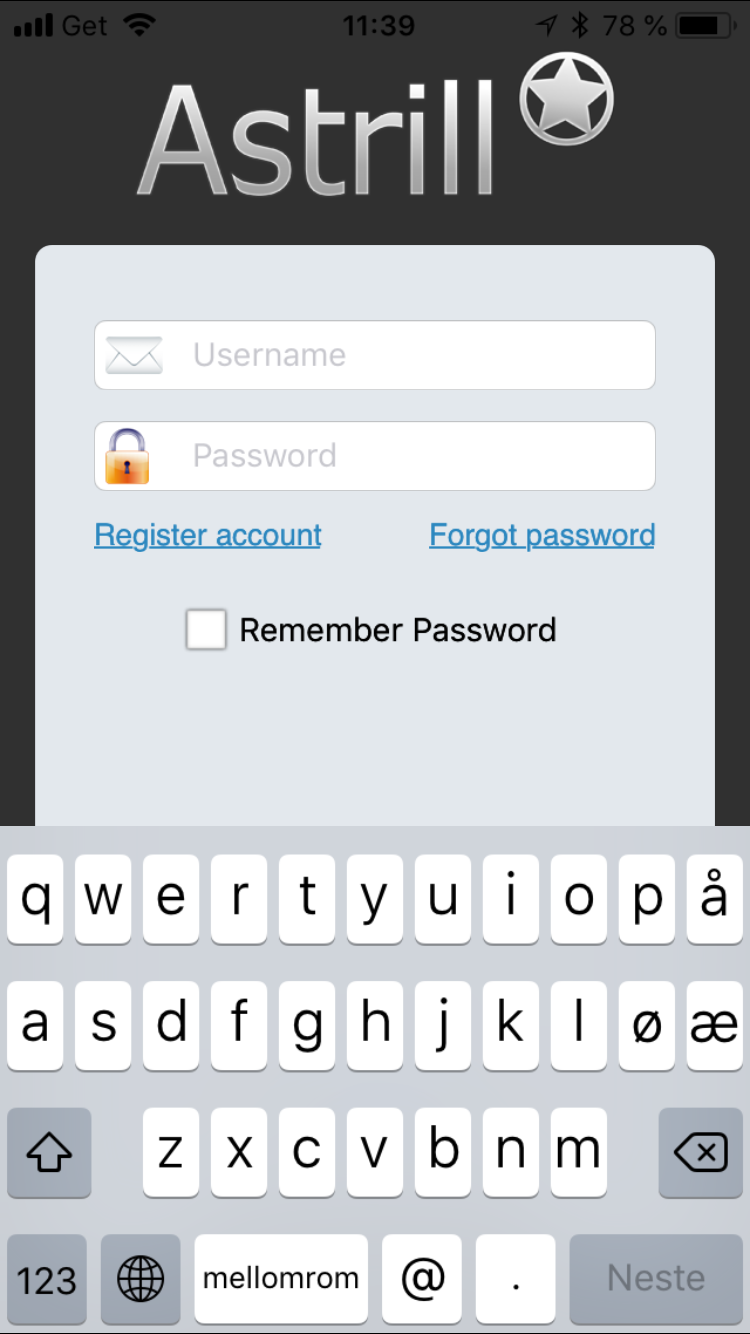 tick the option you want to (free trial or subscription) and then you are are up and running.
You will get a small window with a big on / off button, as well as a drop down menu where you select the country you want to browse. When country is selected, just press where it is OFF and wait until it is ON.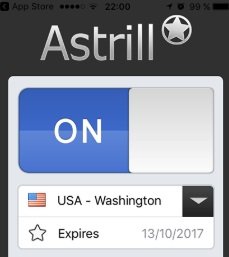 Those who were called "USA - China Optimized" worked well in China for us. Oh, when its on, Astrill's logo appears at the top of the screen.
Offline apps
Mapsme
Maps.me is an offline map service similar to Google Maps, only allows it to download maps for each country and spend completely free. you can still use GPS service in China, so we found this map service indispensable, not only did it help us navigate, but also i has the chinese word & english for each and every street/attractions (remember, most chinese dont read og talk english, you cannot simply point at the word "The Forbidden Palace"). We used this app everyday, everytime.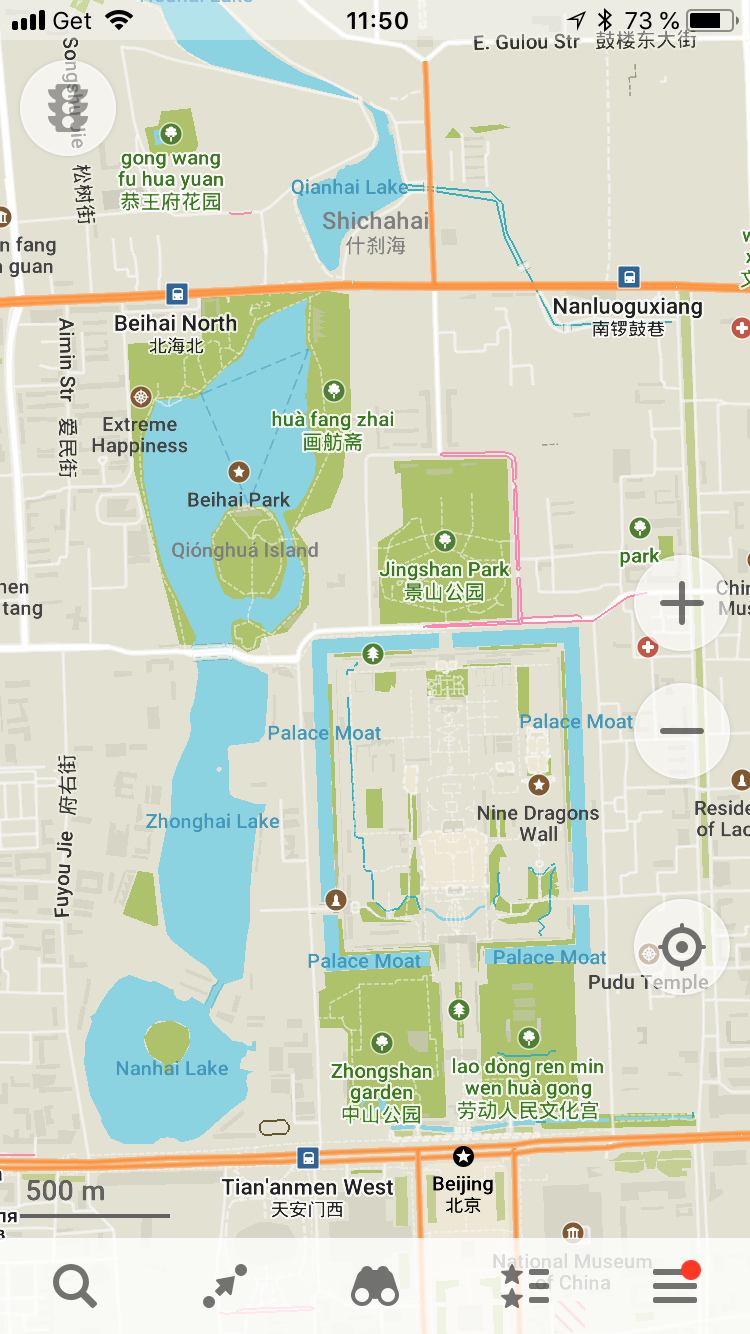 It is also possible to save places and run route planning between the destinations. We think Maps.me was very handy when we were on transportation in China and did not know how far it left or whether we were heading in the right direction.
Waygo
Without this handy app, we rarely knew what we were eating in China! Again, remember, they dont speak/understand English. WayGo is a Chinese translation app that can be used offline - something not Google Translate can. It works well on menus and single symbols, but is not as good for longer texts. With WayGo you have 10 free translations a day - besides this you have to pay.
You can easily use the app by holding your phone over a text so it's within a small route. The translation will then come below. WayGo often worked fine, but sometimes translations also we did not understand, or a message that it did not work to translate at all. Still, it was definitely much better to have WayGo than having no opportunity for translation.
you use it the same way as when you scan codes or symbols, like this: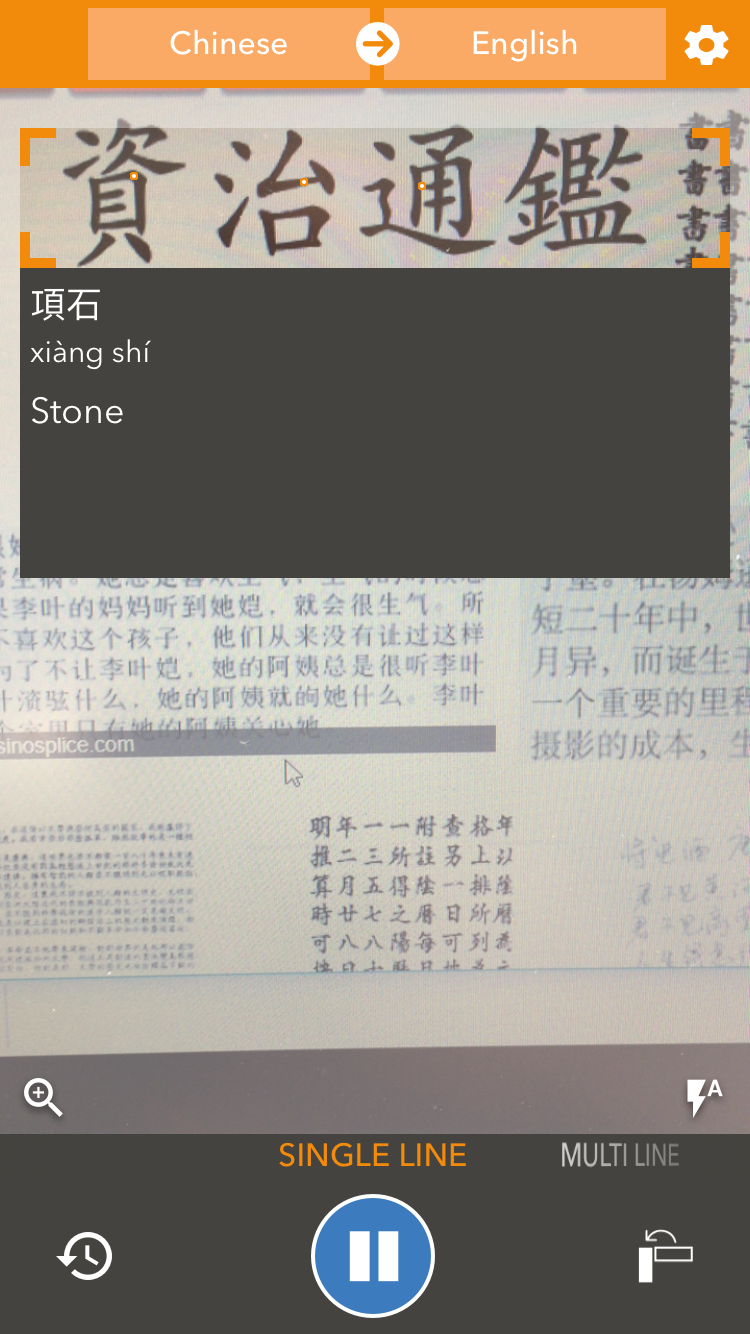 Chinese SIM card - worth buying?
We have a friend of ours, who is a professor, and lives in China. And he said that because of challenges with language, and often uncomprehensive subscription system it is rarely any point of tourist buying Chinese SIM card. And you have to think about this:
Calling someone without being able to speak Chinese is completely wasted
Wi-fi is well developed almost everywhere in China.
Unless you can actually speak chinese, or will call a lot in the country, or going far off the beaten track or staying there for a long time, i would not recommend using Chinese SIM card.
Hope you can use some of our travelling tips :)