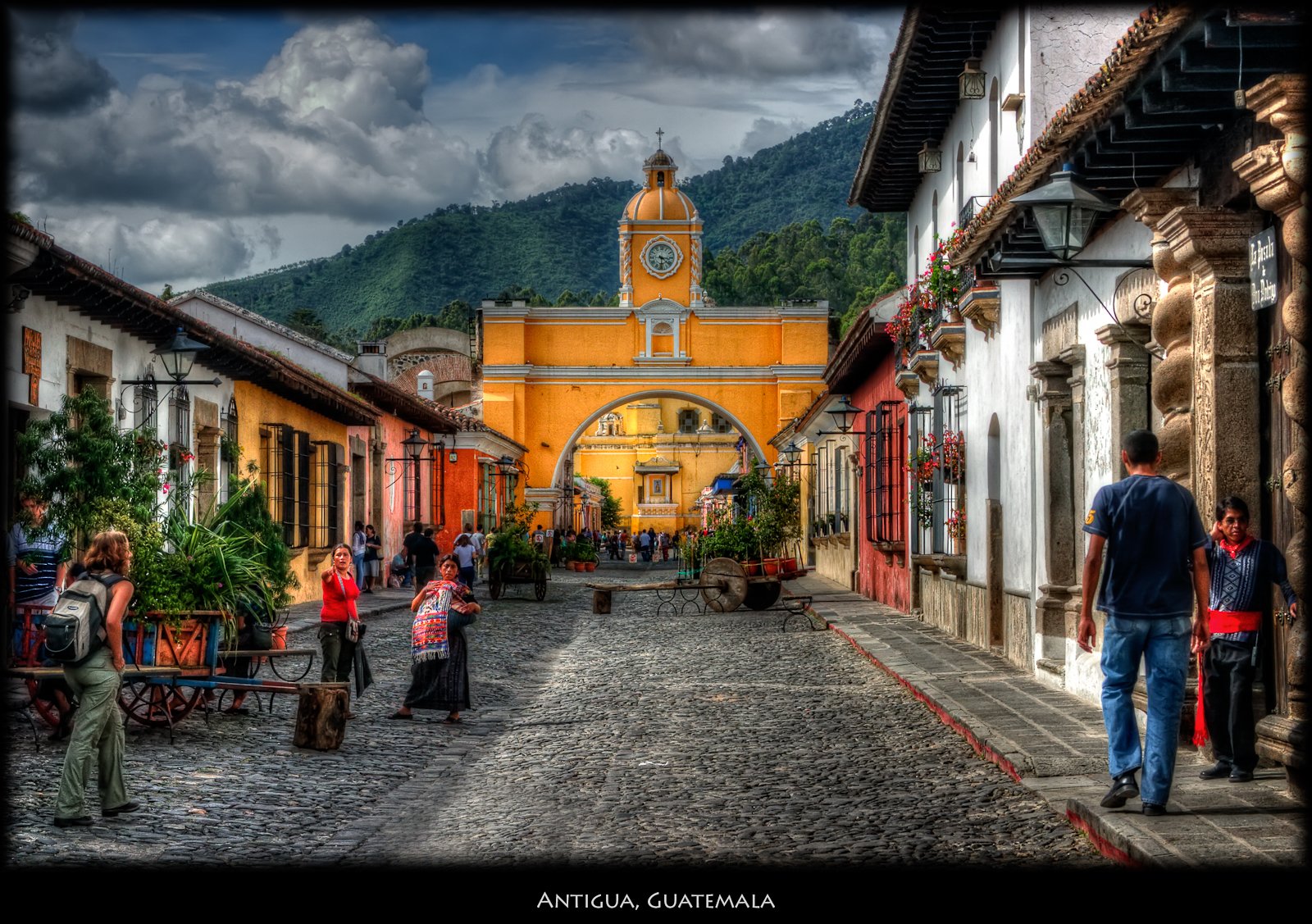 After chilling a bit in the Mexican Caribbean I decided to fly to Guatemala. In the three years that I lived that close I never had the chance to do that, so for me it was a dream becoming reality when I finally hold my ticket to Guatemala City in my hands ready to board the plane.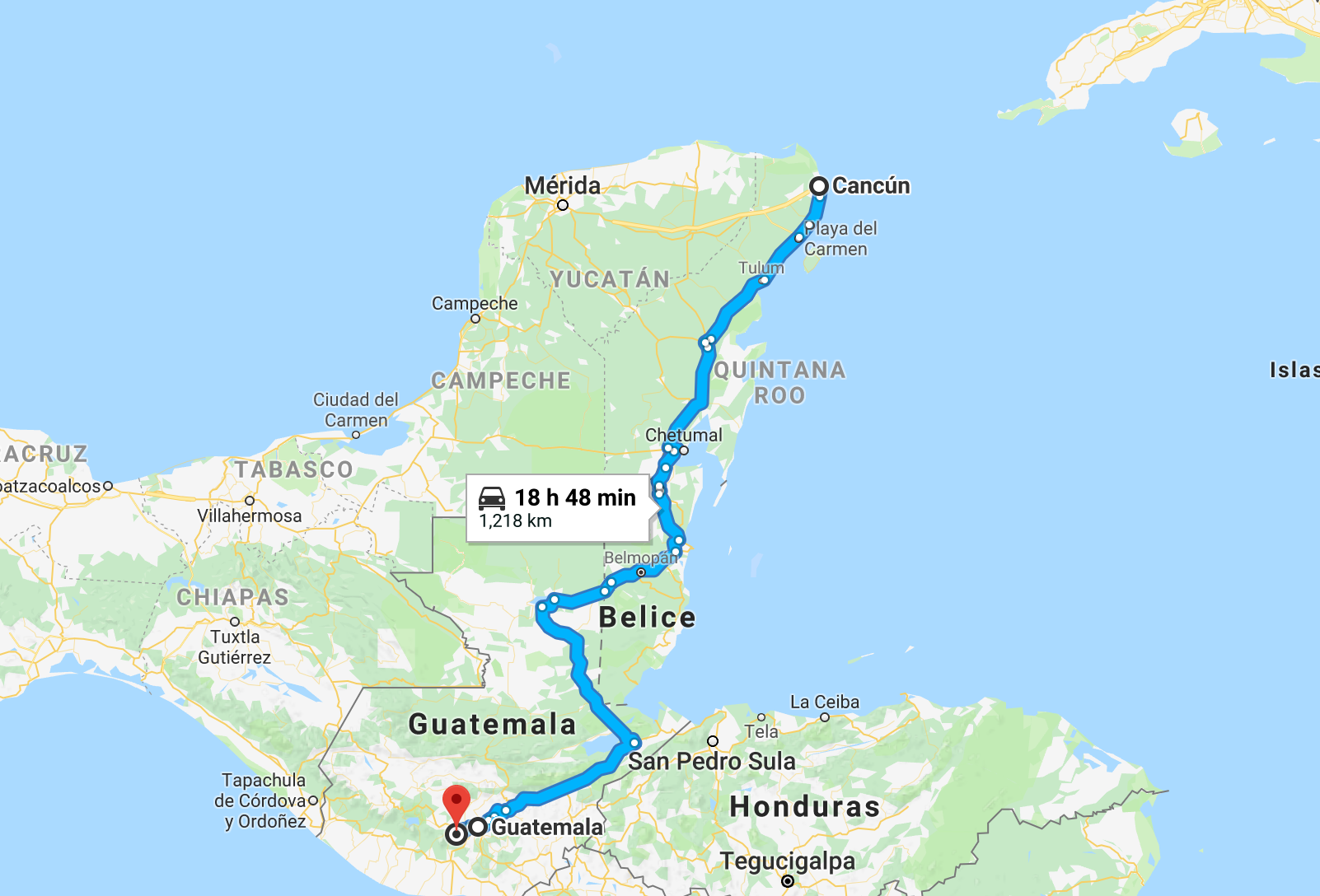 It was so worth it to have a window seat during the 2 hr flight, because I could see the Riviera Maya in all its beauty.
Once I arrived in Guatemala City I took a collective shuttle to Antigua for about 10 US, because in Guatemala City there was nothing interesting to see for me.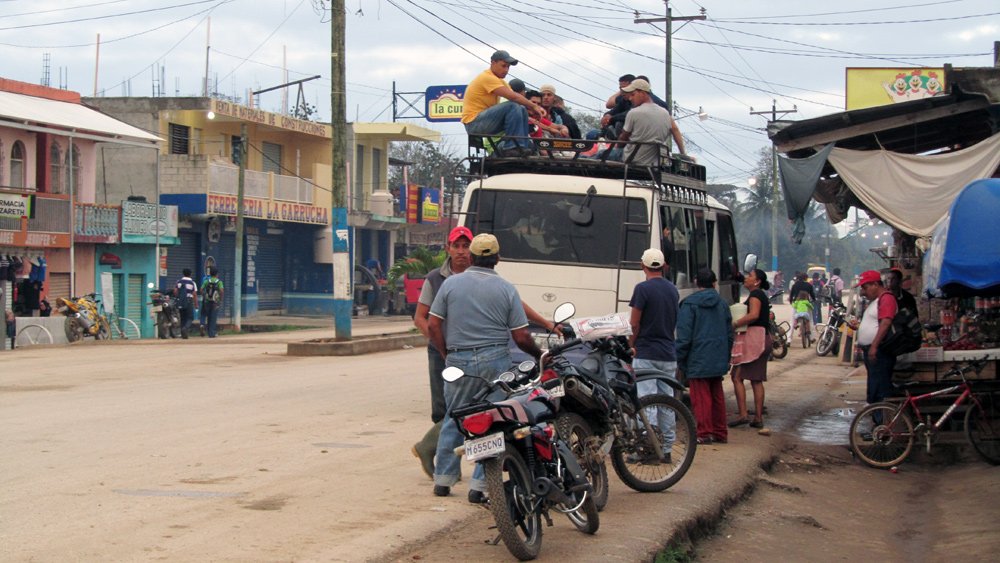 Now I just had to survive a 1,5 hr drive on a bumpy road until I finally got to my hostel where I would meet Cécile Morgado, my dear friend and photographer, that joined me on this part of the trip and was so nice to share some of her pics with me.
Antigua is famous for its well-preserved Spanish colonial architecture. The whole city has been designated a UNESCO World Heritage Site, because of the number of ruins and colonial churches that are still left of the former capital of Guatemala.
Before I came there I didn't know, that this is actually the most visited sight in Guatemala before Lake Atitlàn and Tikal.
A lot of foreigners (mostly US citizens) emigrated to this lovely city and opened hostels, restaurants, bars, language schools ...
The streets are still in a really bad shape and the houses are all colorful. Wherever you go, you can feel the colonial vibe, smell good food (in the streets or parcs), find some culture (museums or churches) and see friendly people.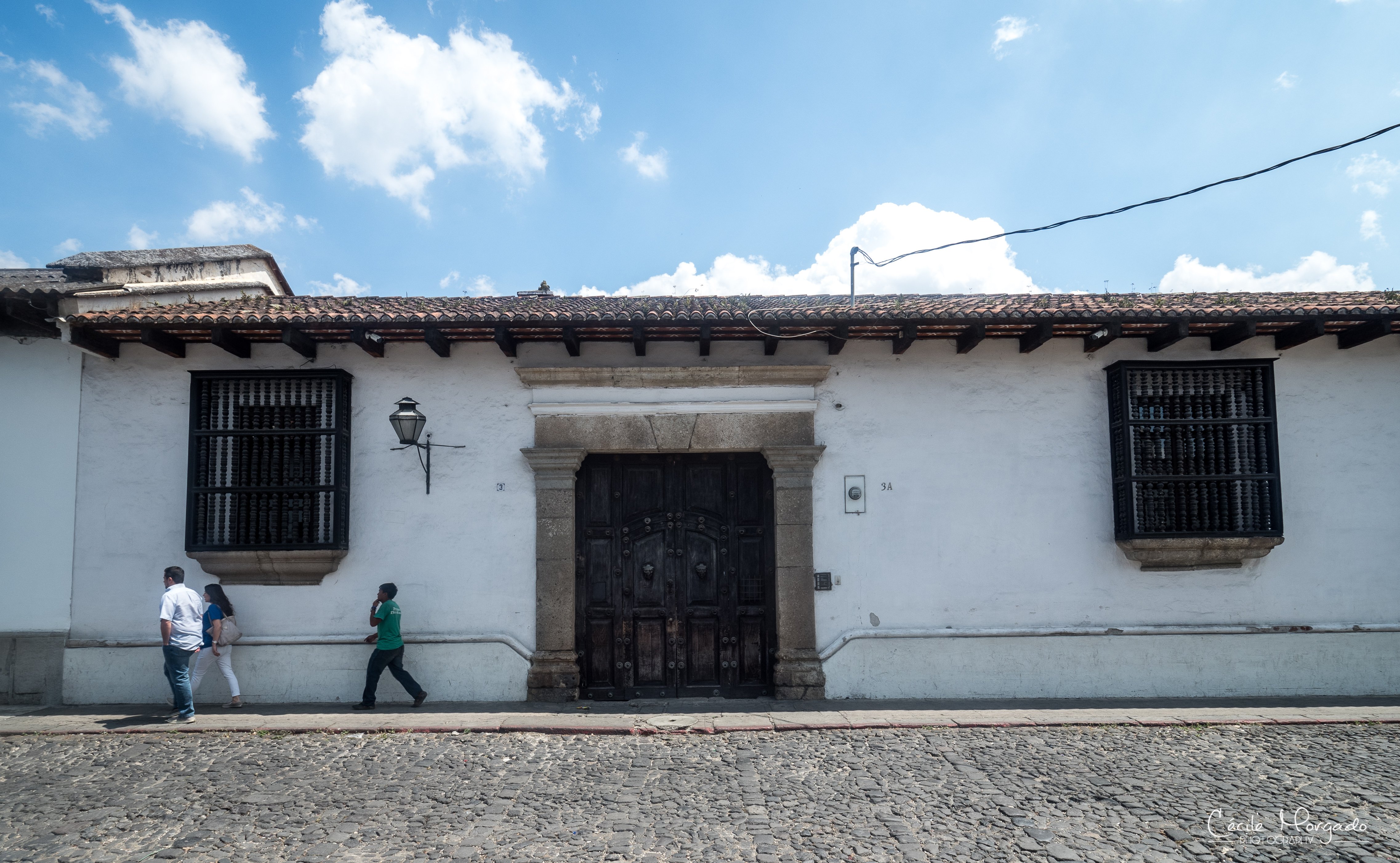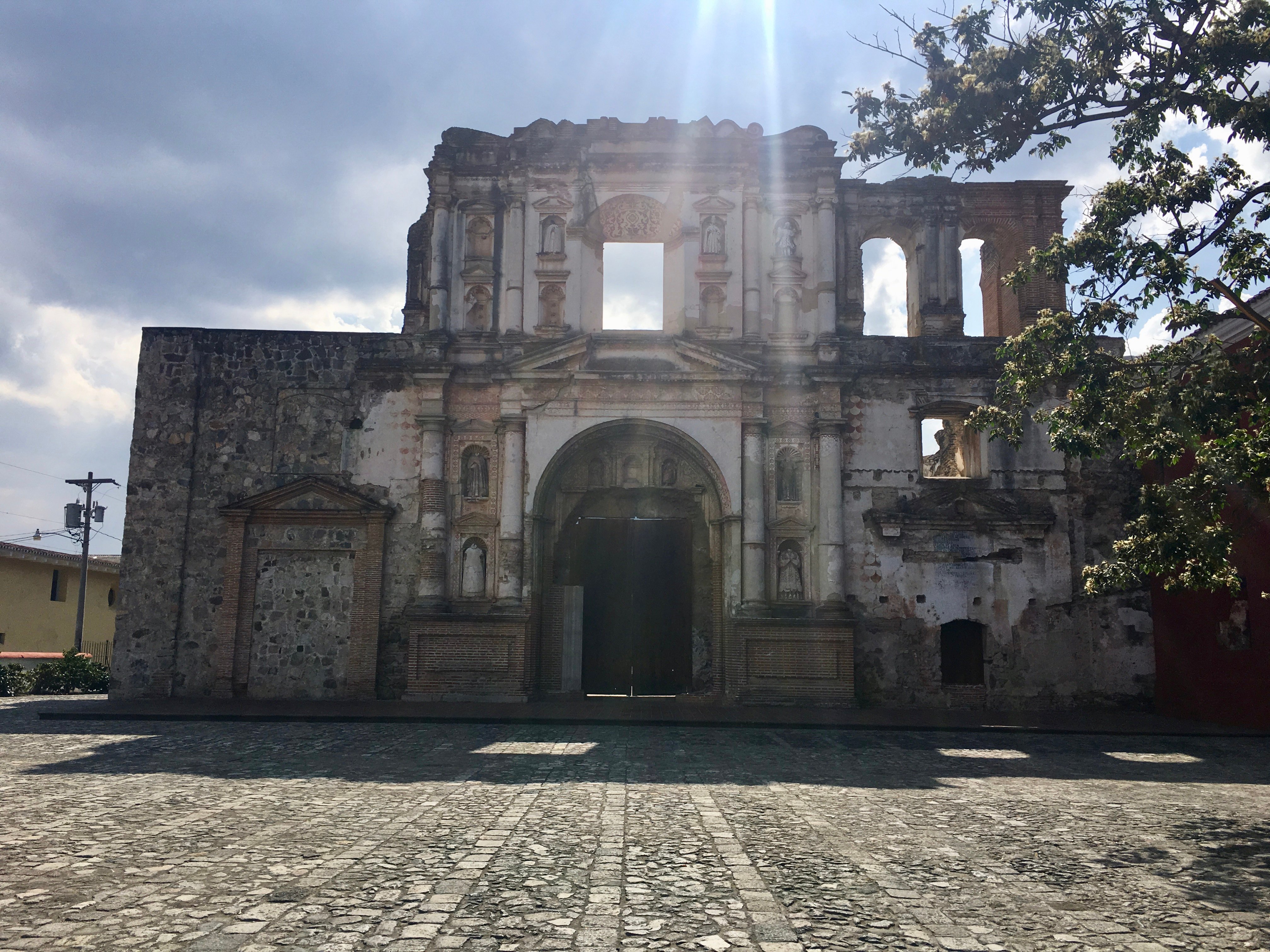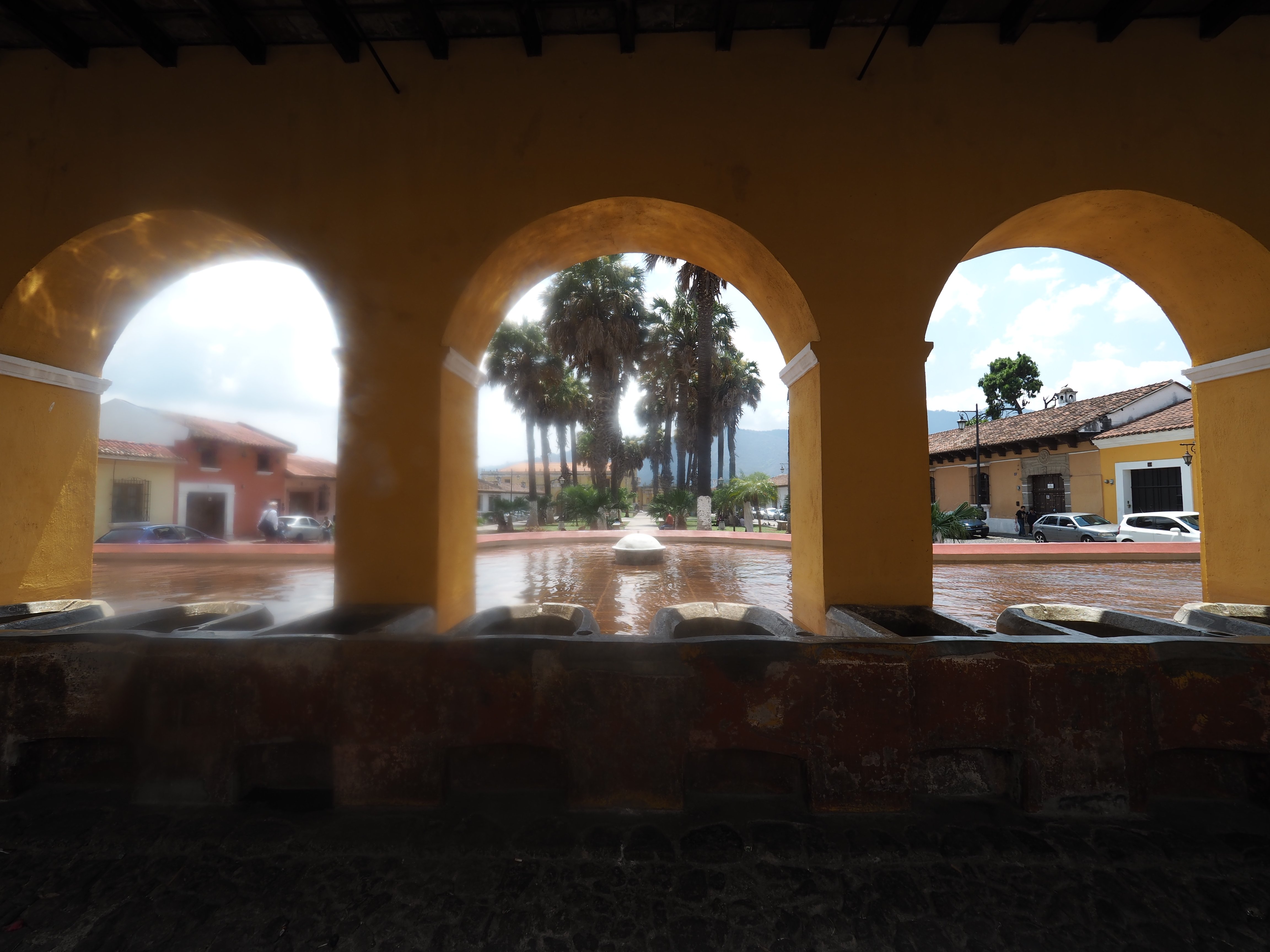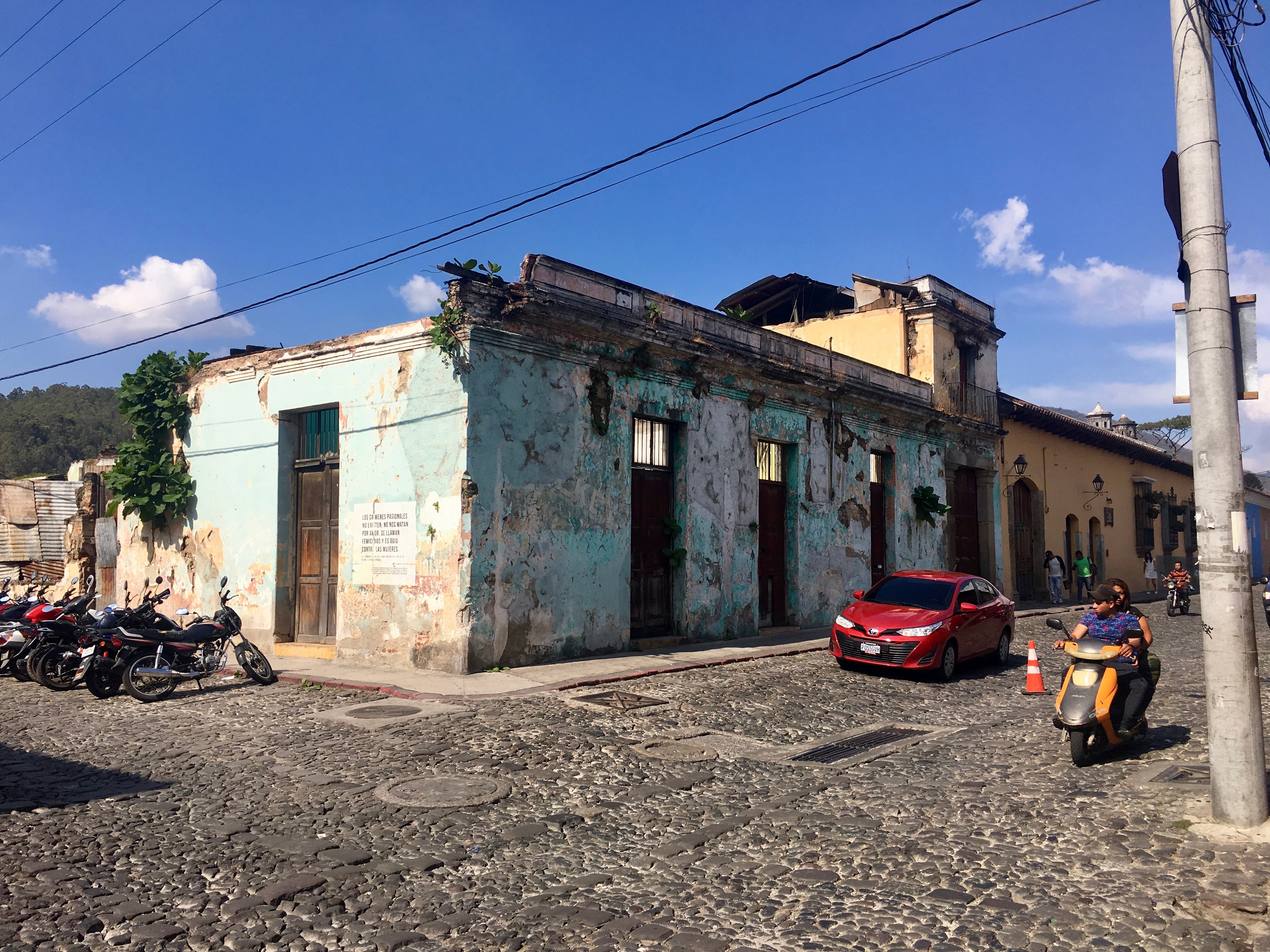 My first impression was, that everybody knows each other here and they help each other out. It is a really friendly atmosphere, but totally touristy... maybe a bit too much for my taste.
I walked around and explored that city. This are the 5 most beautiful places that are worth to visit in Antigua.
1. Arco de Santa Catalina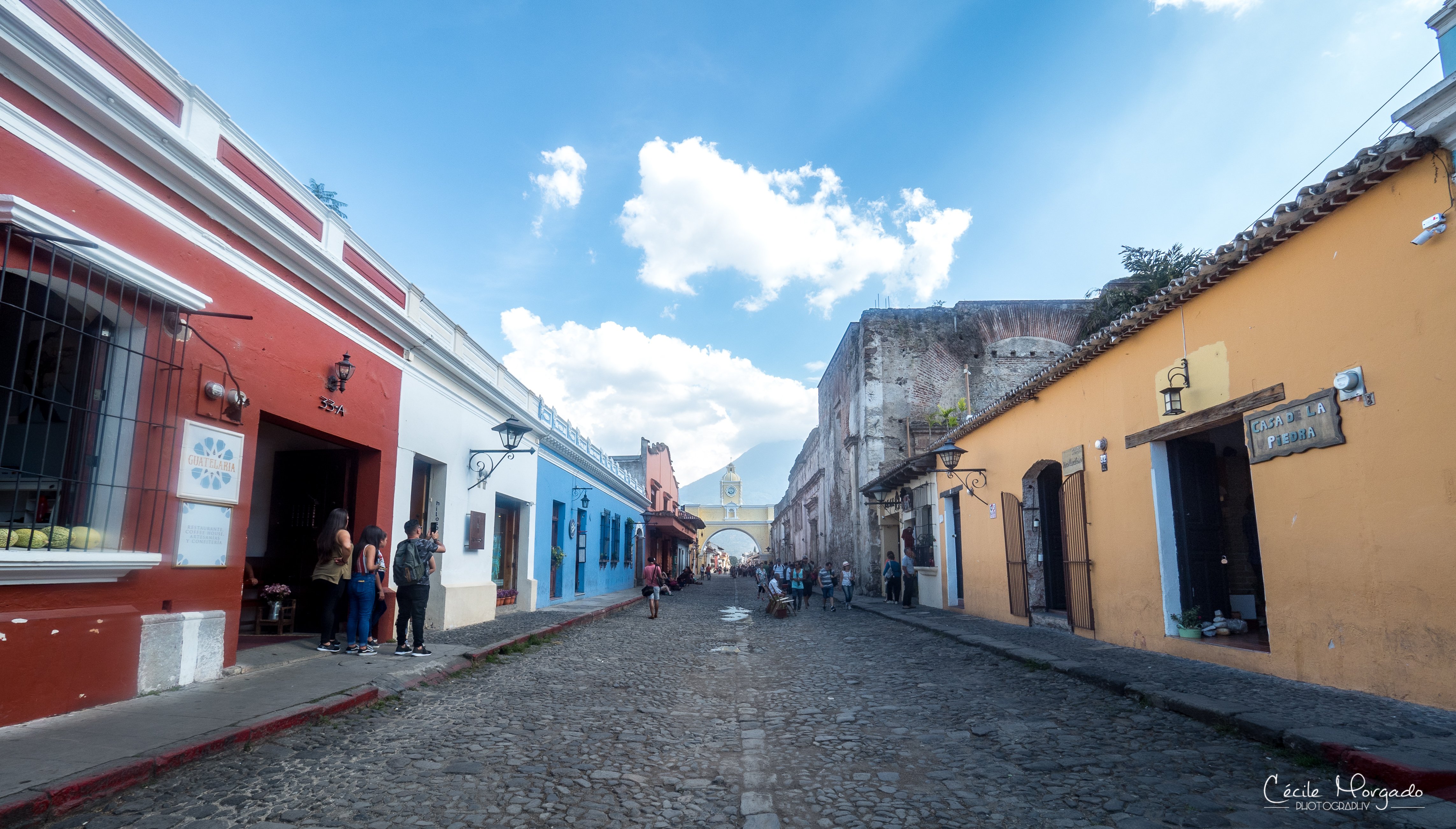 The Arch of Santa Catalina is Antigua's most iconic landmark, and probably one of the most recognizable symbols of Guatemala.
Perched above a bustling street, this historic arch was built in the 1690s, and its bright yellow stone, neat white trim and French clock make the perfect photo—especially with Volcàn de Agua looming in the background.
The atmosphere is nice:
2. Iglesia de La Merced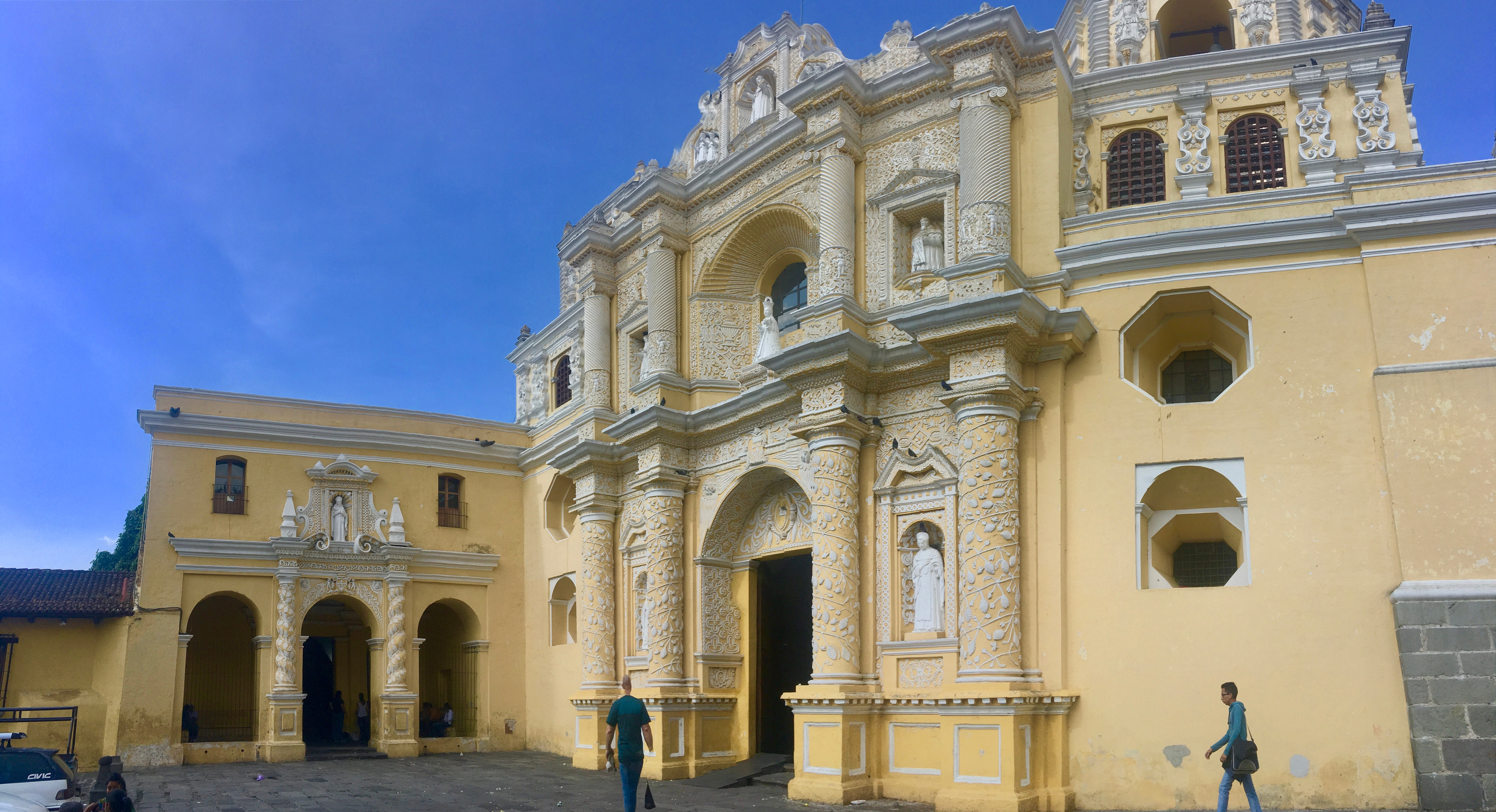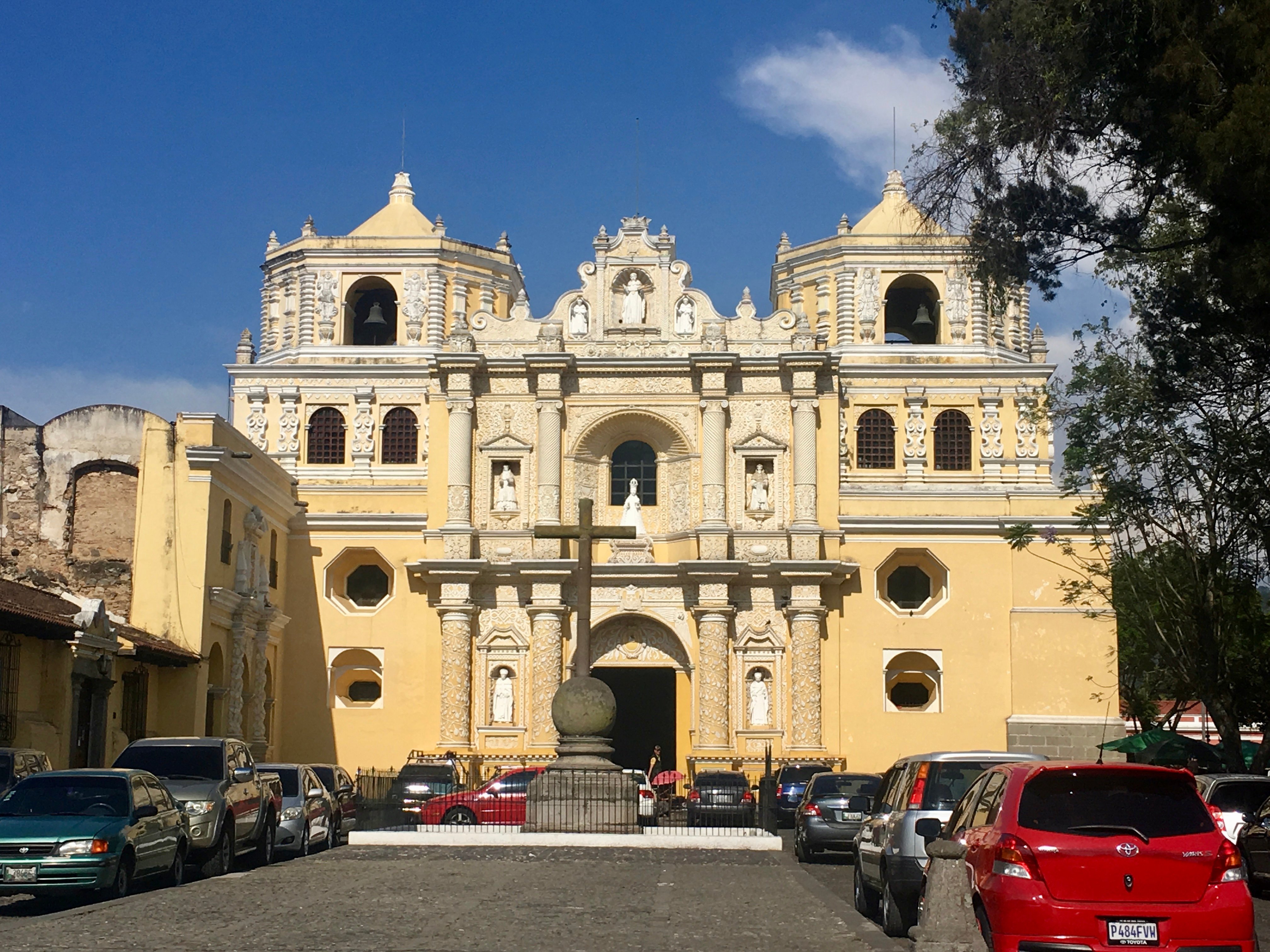 La Merced Church is perhaps the prettiest Baroque church in the city, and certainly one of the best preserved.
Anyone with the faintest interest in art, architecture, or design should pay a visit, as the church boasts magnificent stucco work that showcases the Moorish influence present in Spain at that time.
3. Cerro de la Cruz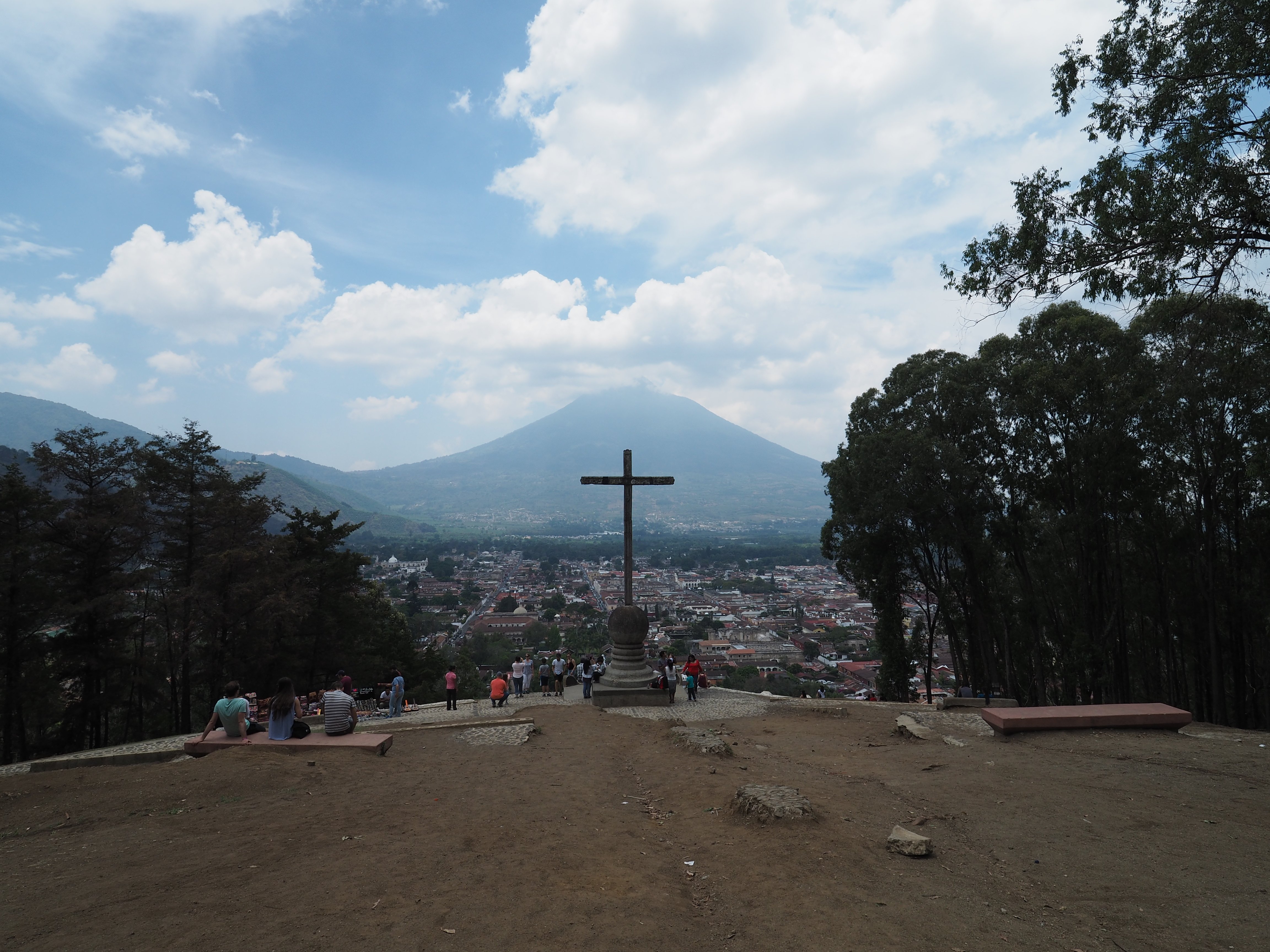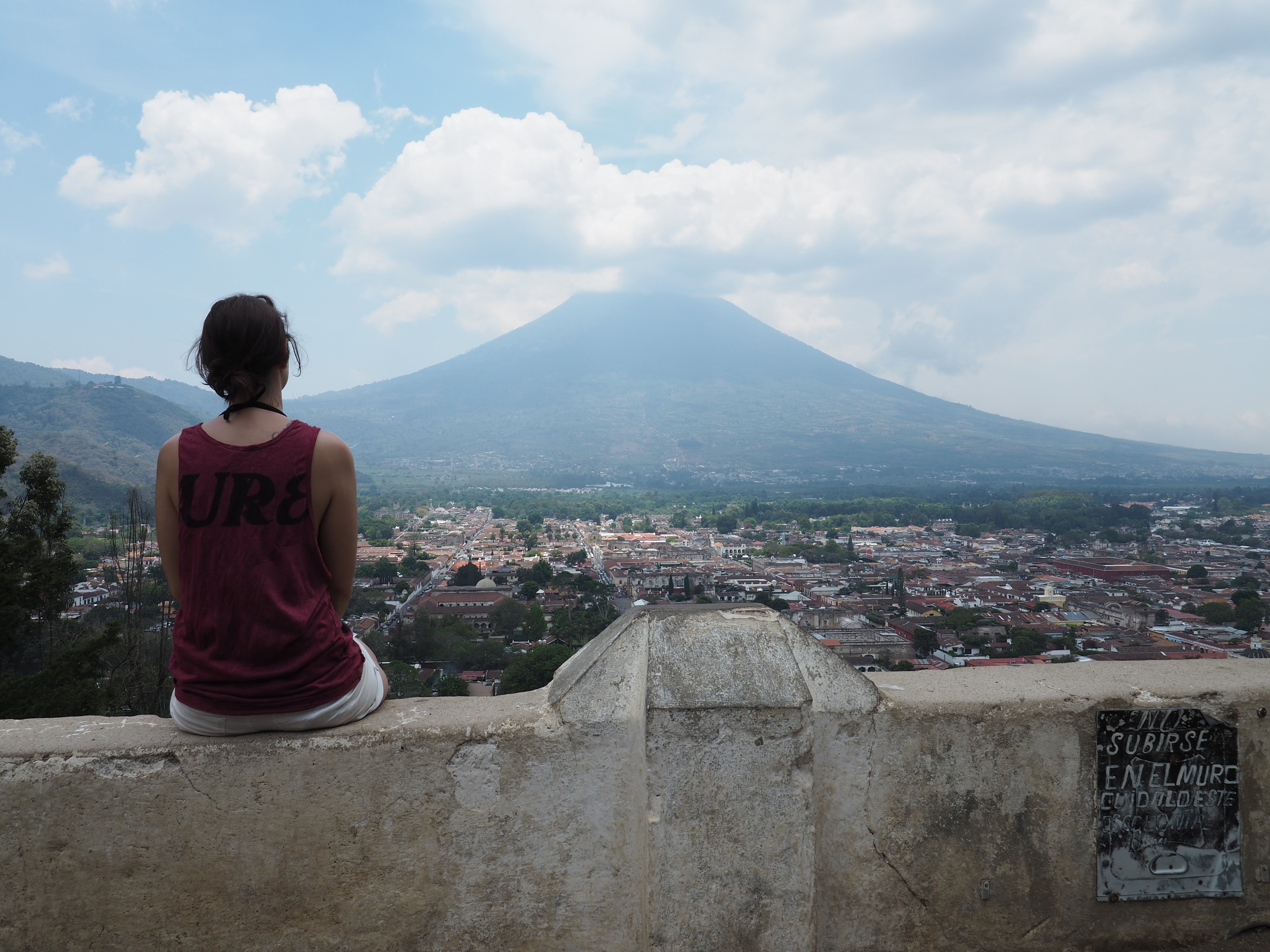 Walking up to Cerro de la Cruz—"hill of the cross"—we had the best view of Antigua. It only took us half an hour and people be able to get some dramatic photographs of the town and its spectacular volcano backdrop.
4. Convento de las Capuchinas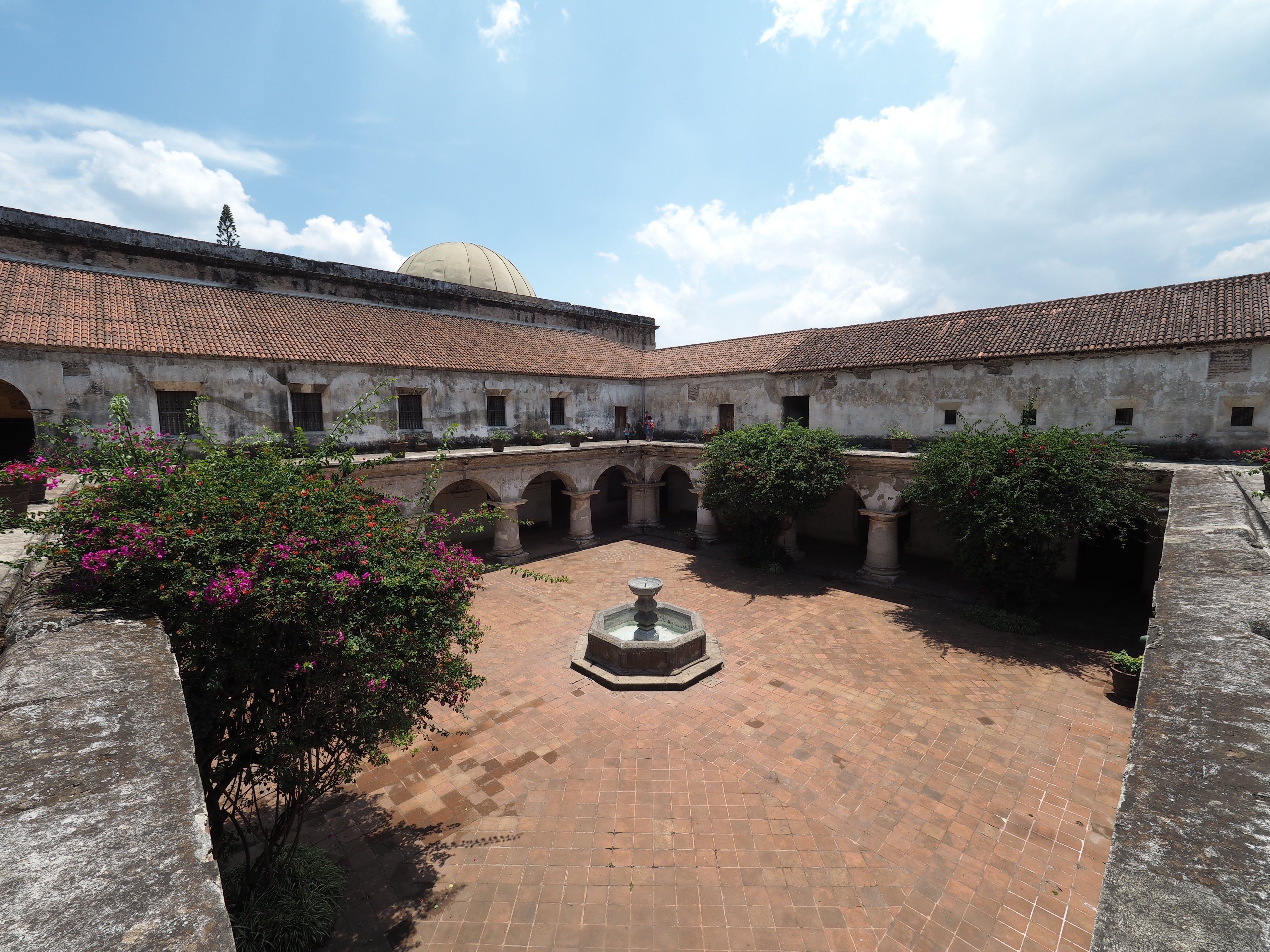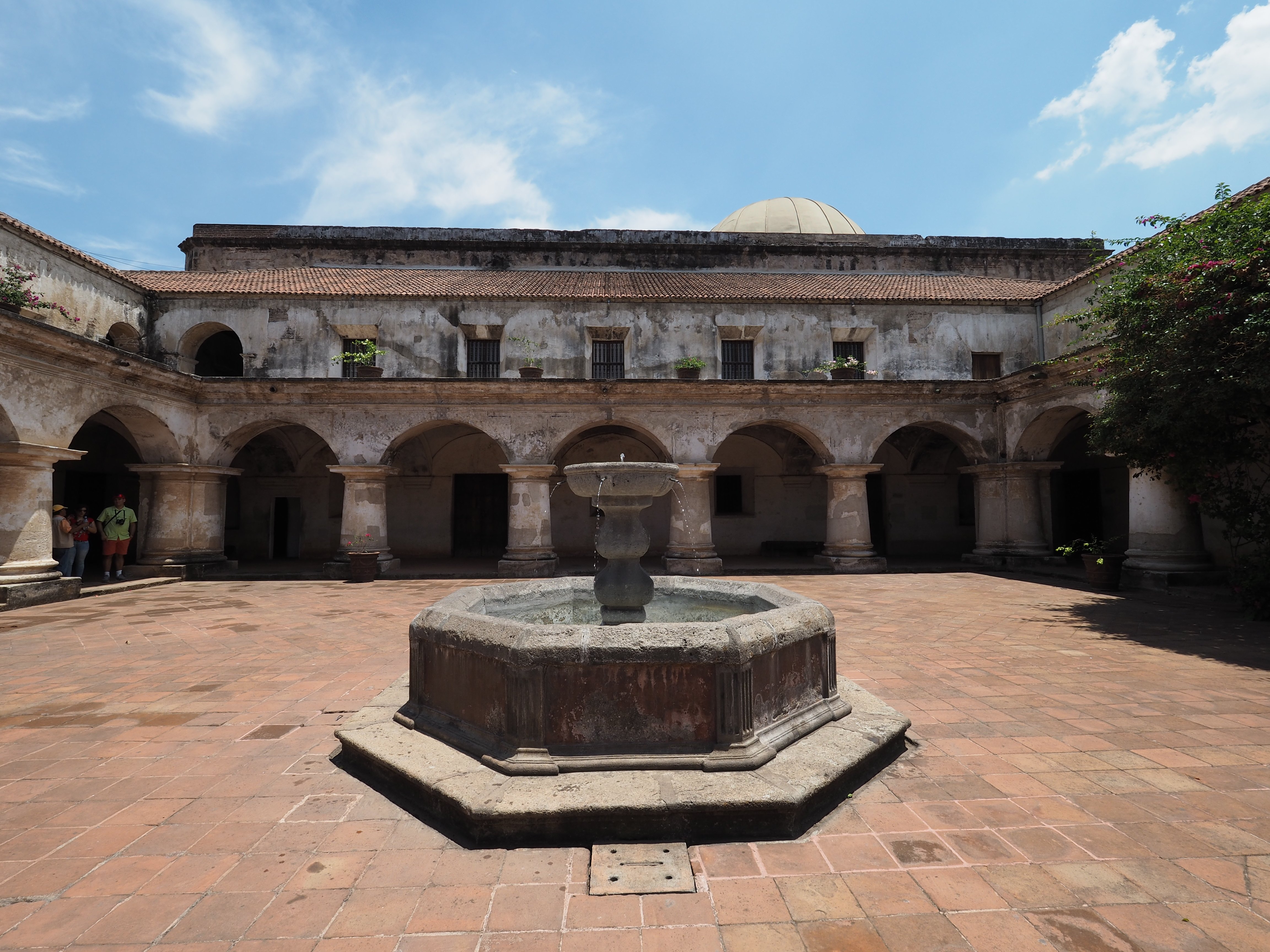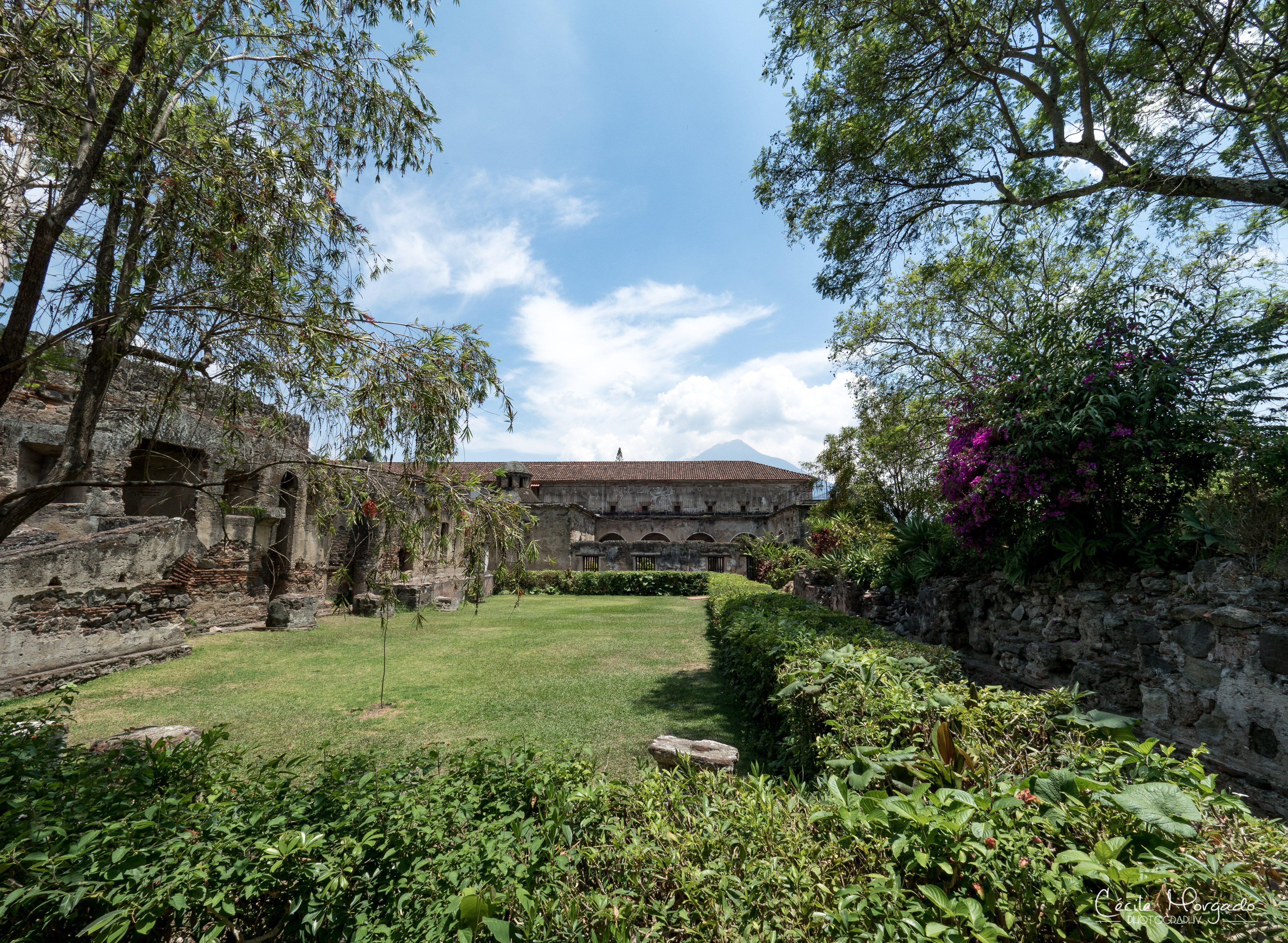 The convent of Las Capuchinas was seriously damaged by an earthquake in 1773 and was abandoned for two centuries.
Painstaking renovations in recent years allowed us to get a glimpse at what life was like for the convent's nuns, who also ran an orphanage and women's hospital.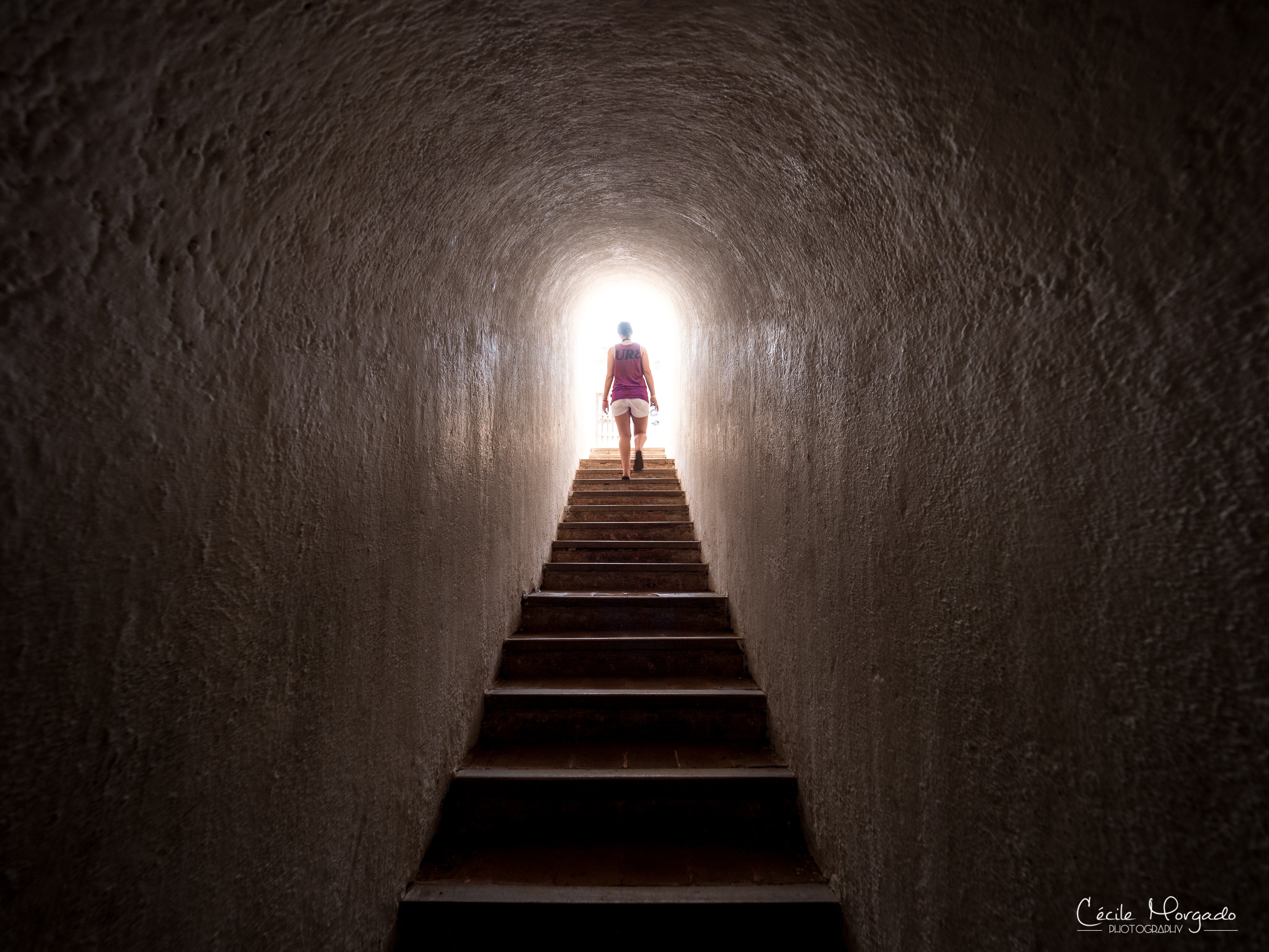 It is pretty cool to walk around this building and explore different rooms and corridors.
5. Catedral de Santiago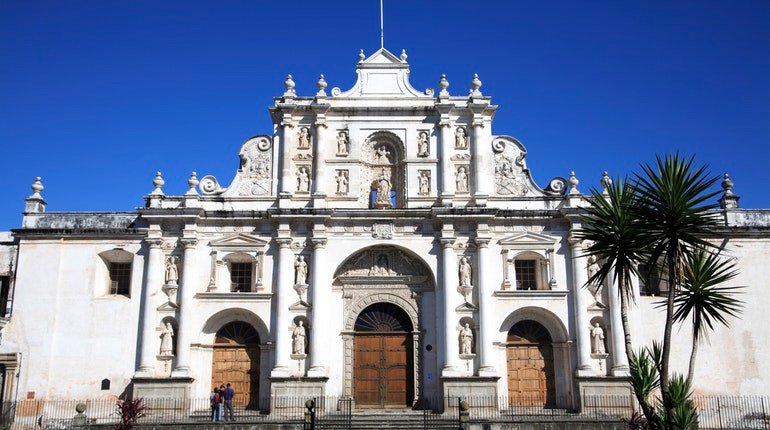 Just like the convent of Las Capuchinas, Antigua's cathedral was destroyed by the 1773 earthquake, and has only been partially rebuilt.
From the outside you don't note that much, but once you are inside, it looks like that: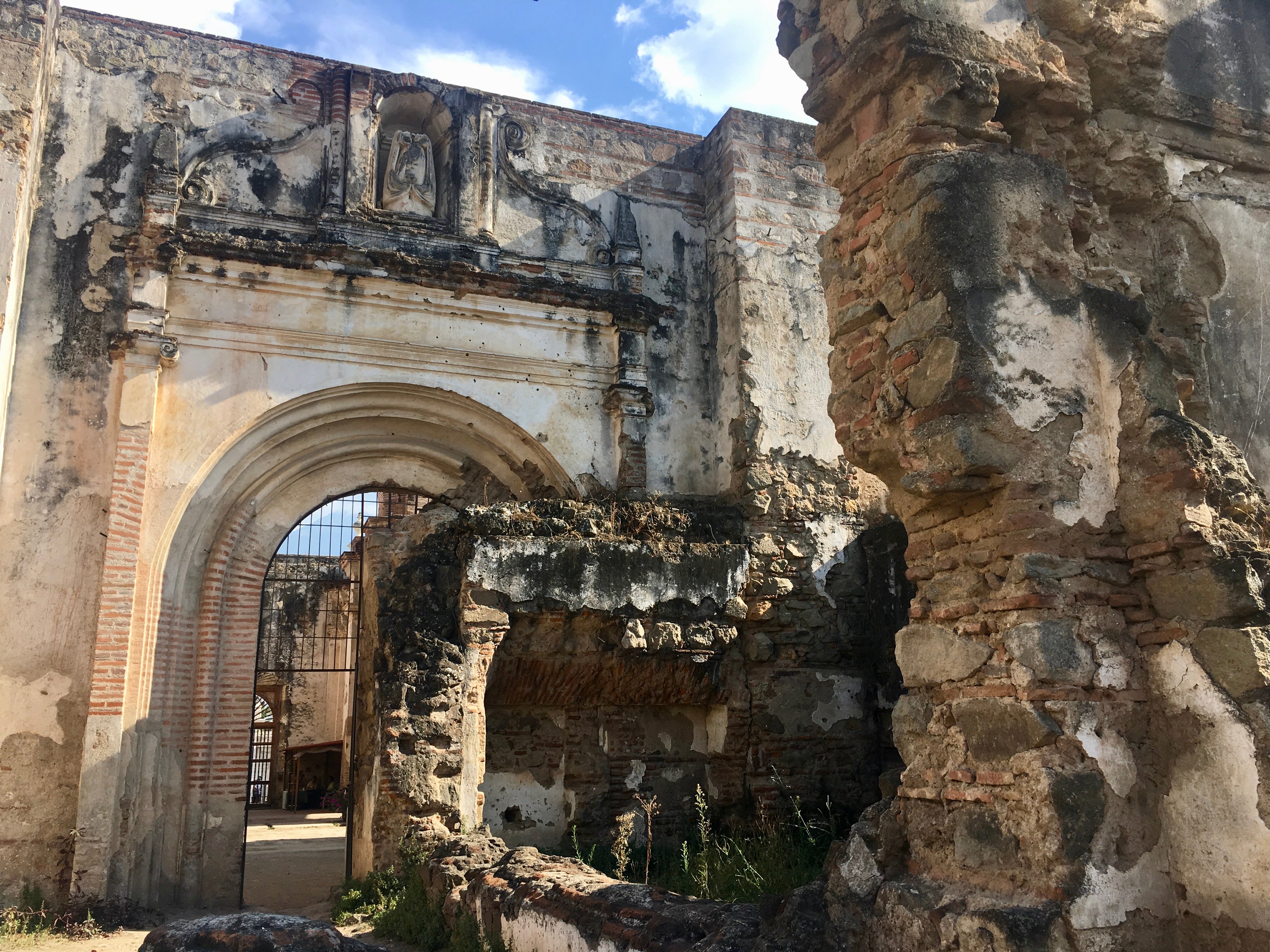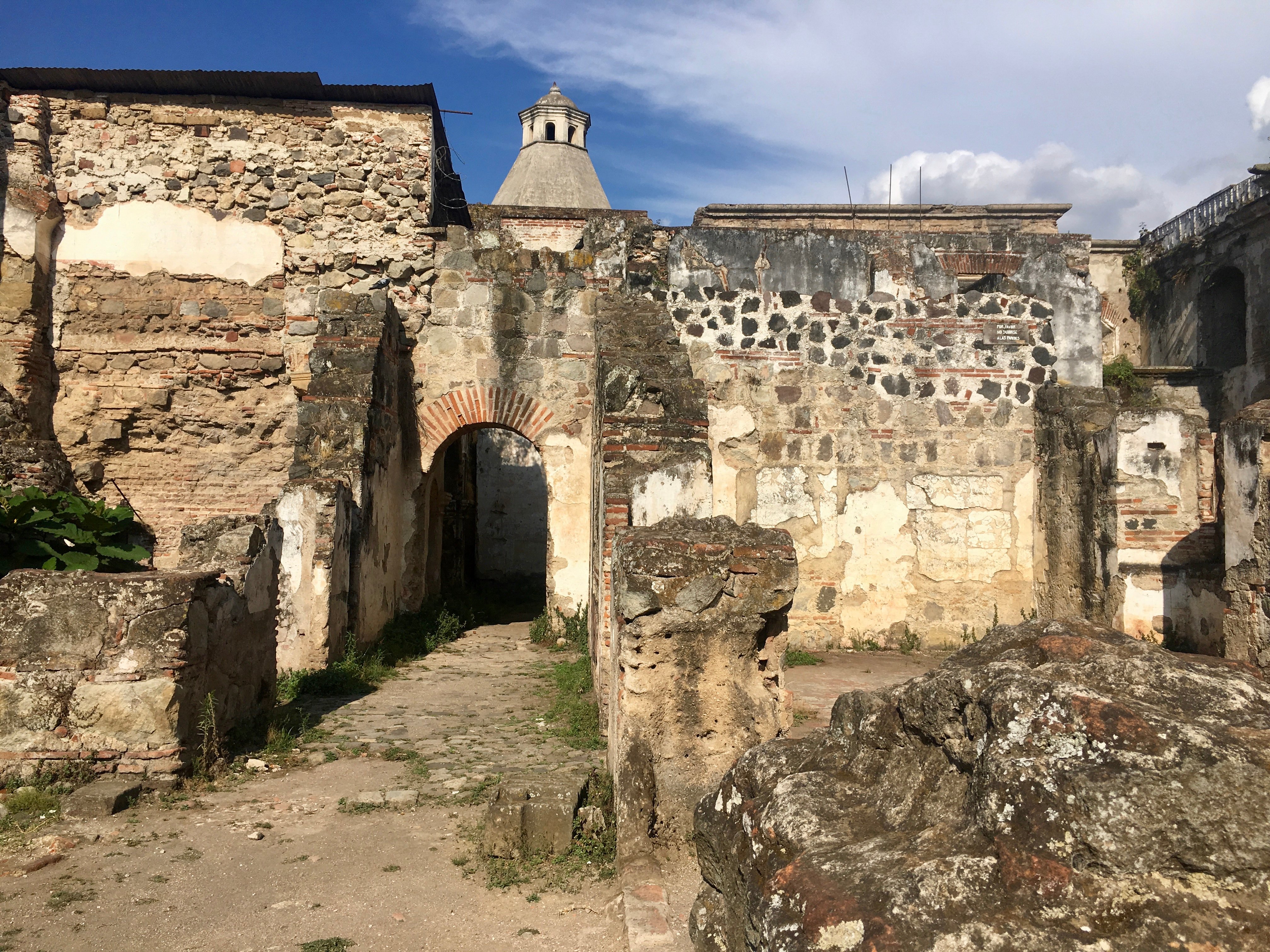 With crumbling pillars, moss-covered walls, and only the sky for a ceiling, it's a dramatic and haunting place.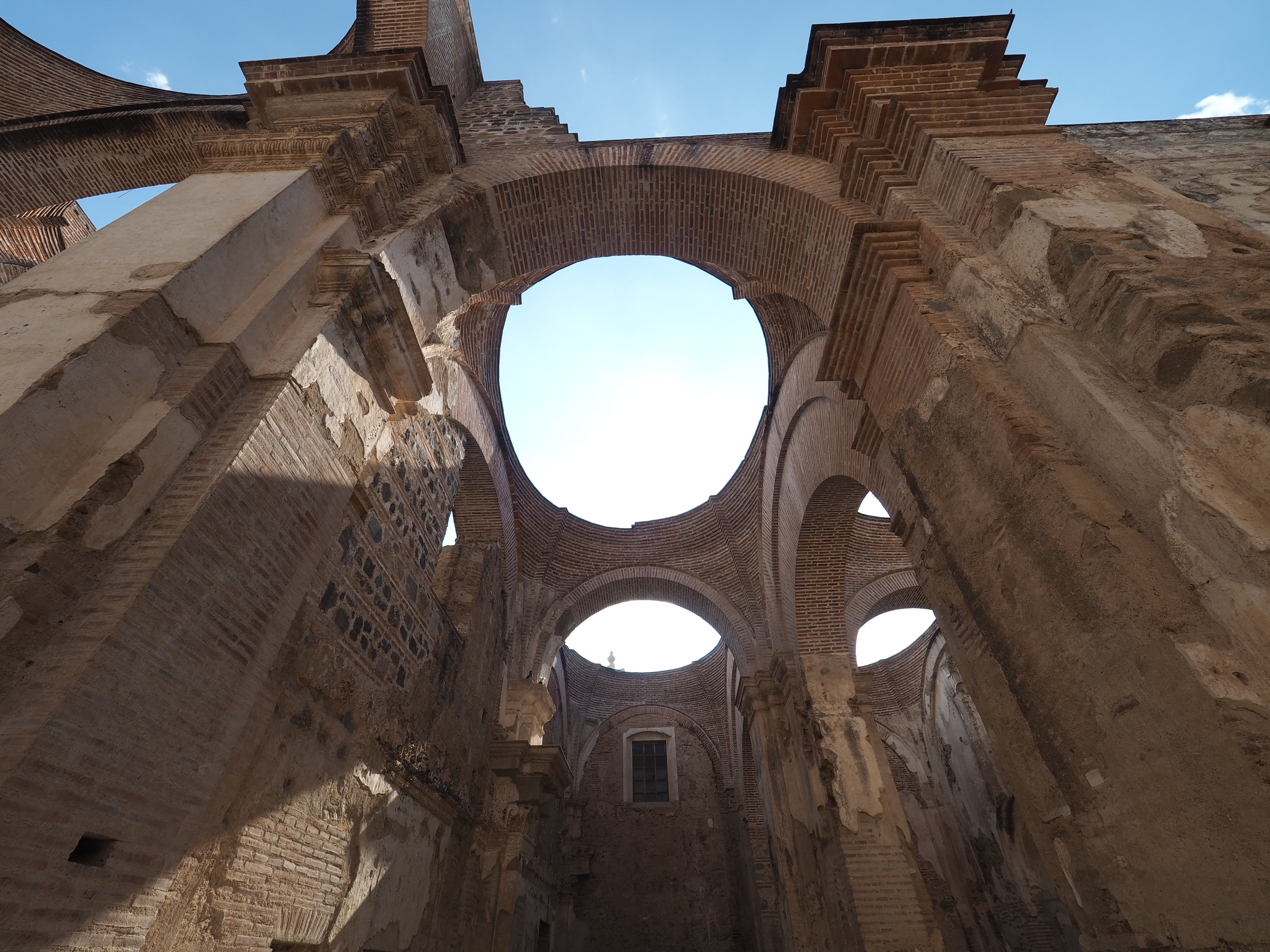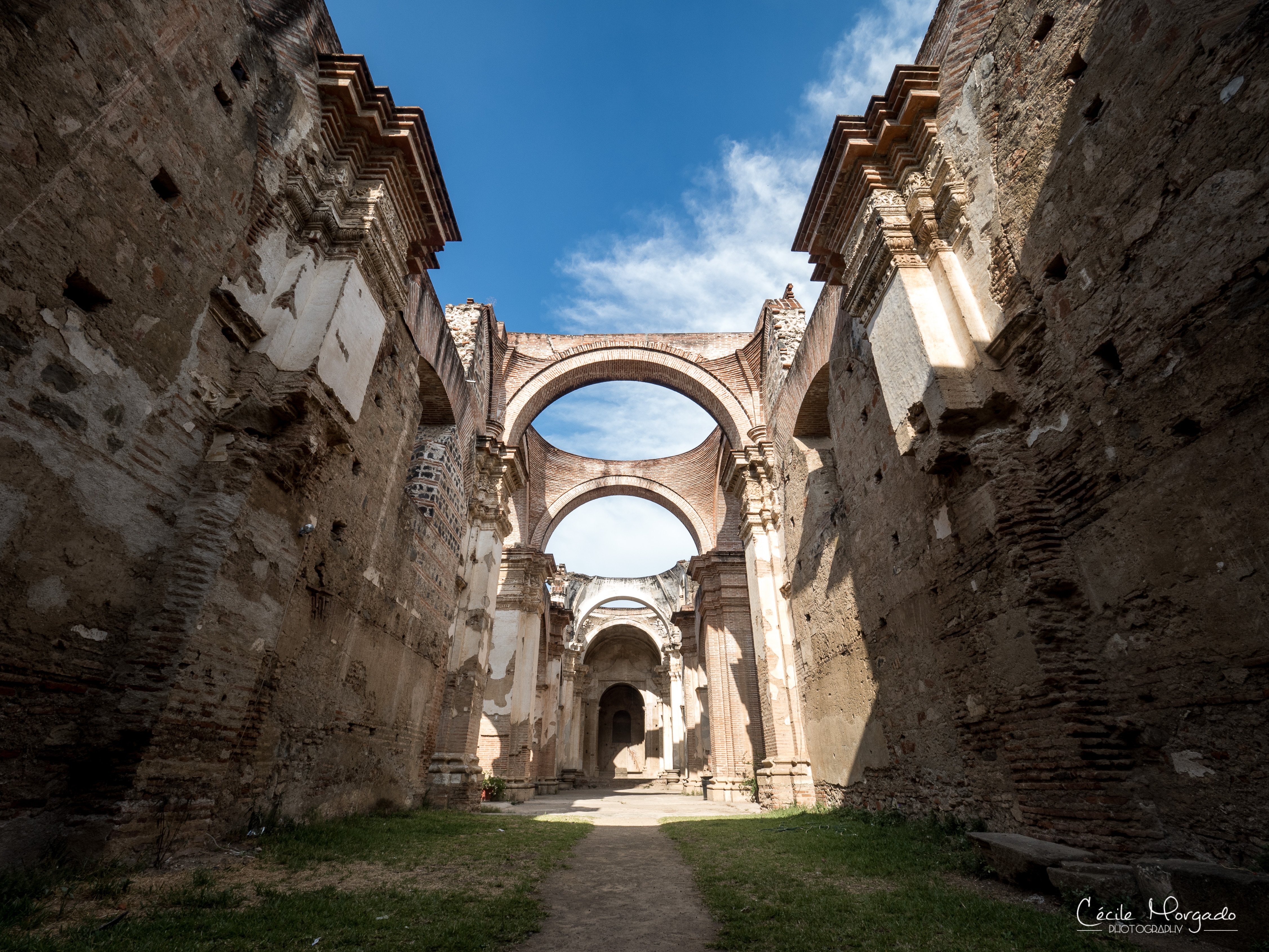 All in all I can understand why many people come here for tourism, to learn Spanish or even to spend the rest of their lives here.
For backpackers it is the perfect spot to get a first impression in Guatemala, dive into the culture and learn about the unspoken rules of the country before moving forward to less touristy places.
As always I hope you enjoyed reading my post and I am grateful for every Upvote, Resteem and Comment, as you are supporting my travels with it!!
Cheers,
Liz
If you would like to see more about Cécile Morgado Photography, find her at her instagram page or at her facebook page