Hey guys,
I haven't been around in a while because I've been super busy between putting in some long hours at my new job and finalizing all the bookings and planning for our upcoming Italy trip, as well as learning some Italian language skills. The planning and booking part actually took a lot longer than I had anticipated - since I can be a bit OCD about finding the best possible option - and it made me want to share some tips, resources, and discounts with you.
Our trip will take us to the Amalfi Coast, Rome, small villages in Tuscany, Florence, and Venice. In the spirit of keeping this post short, I will share the information I have gathered about visiting the Colesseum, Palatine Hills, and Roman Forum in Rome. Future posts will discuss attractions in other cities, as well as the best places to stay and logistics to get around.
The Colesseum, Roman Forum, and Palatine Hills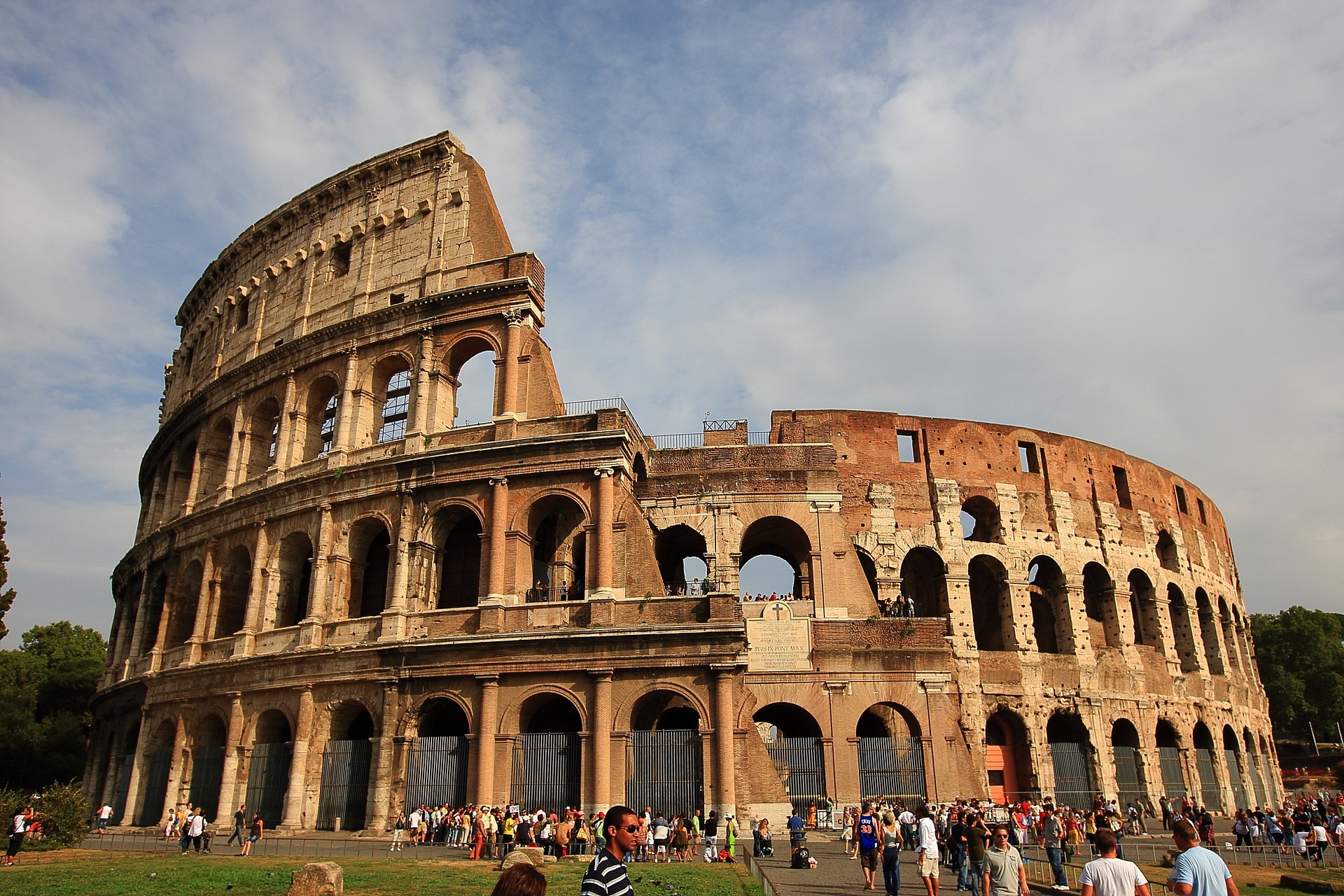 In most attractions in Italy you will be faced with the choice of either taking a guided tour, or doing it all yourself. Both options have their pros and cons, and the final decision will vary depending on what you want to get out of your visit. After exploring both options here we went for a guided tour (we decided to go to most other attractions solo, however), but I will present both options below and then discuss the pros and cons and why we chose a guided tour. No matter what you do, the most important thing is to pre-book before actually getting to Rome.
The DIY option:
Here are the links to the official Colesseum website:
This is where you buy the tickets to enter the Colesseum
This is where you buy the tickets for the Underground and Third Ring access
This is where you can book the official guided tour of the Underground and Third Ring
You can also book a guided tour of the main level in the Colesseum for 5 euros by calling +39 06 399 67 700; they do not offer online booking for those. You can also book your entire package by calling them at that number as this might be easier than booking all the individual parts separately. Calling hours are from Monday to Friday from 9.00am to 1.00pm and from 2.00pm to 5.00pm, and Saturday from 9.00am to 2.00pm. There are also guided tours of the Roman Forum and Palatine Hills for 5 euros that you can buy individually once you get there. I have been told they do not take bookings for those, but you can try asking for them on the phone.
In order to access the Underground and Third Ring, you also need to buy the main access to the Colesseum (the first link) for 12 euros. The main Colesseum tickets also give you access to Palatine Hill and Roman Forum so you would probably want those anyways. They are also valid for 2 days so you could visit all these places over a span of 2 days if you had the time to do so.
Once you factor all of this in, you are looking at as little as 12 euros for a self-guided tour of the main areas, and ~40 euros if you want to visit everything with a guide; significantly cheaper than the tours offered by tour companies. However, it takes a lot more planning, and for us the fact that all of the tours are separate from each other and that we could not book Palatine Hills and Roman Forum tours together with the Colesseum tour was kind of a deal breaker since we really want to go around those places with a guide and we are on a tight schedule and don't want to be screwing around when we are there. The other big drawback from booking from the official tours is that tickets for the Third Ring and Underground only become available only one month at a time, and they book extremely fast once they become available. If you decide to go with this option, make sure you know exactly what day your desired date becomes available. Here is the schedule for the rest of 2017:
Monday, September 18 for October 2017
Monday, October 16 for November 2017
Monday, November 20 for December 2017
For these reasons, we went for a tour with The Roman Guy. There are many good tour companies, Dark Rome, Walks of Italy, Viator, and The Roman Guy being the main ones. The prices are all in the same ballpark but vary a little bit so it is worth looking around. We picked The Roman Guy because all the other companies were sold out on the day we needed, but after looking at reviews from all of them I really don't think there is a significant difference. For us, it was essential to do the extended Colesseum tour, so we picked this tour. As you can see, at 93 euros it's much more expensive than the DIY option; however, you only have to meet with one tour guide and you will get to see all the highlights of the 3 sites, as opposed to having to find different tours for each place and dealing with all that extra planning. If the official tours are sold out on the date you are looking for, using tour companies might also be your only option. Of course you can always get a 12 euro ticket to have a look at the main area only without the use of a guide. That might be a perfectly suitable option for many people. In that case you can book a ticket from the first link I provided and be on your way =)
If you decide to book with The Roman Guy, here are a couple 10% off discount codes that worked for us: "MORE10" and "RICKSTEVES". I am sure the other tour companies also have many discount codes available. I believe the Rick Steves code works at a few different places.
I will also mention that there are night time tours of the Colesseum that you can do that look pretty awesome. We were originally planning to do one of those, but due to other plans we made at night we ended up going in the day time. If you do one of those, you will be able to visit the Roman Forum and Palatine Hills on the next day with your tickets.
Here is a link to the official booking site.. I think this option is significantly better than the Night tours offered by tour companies because you cannot tour the Roman Forum and Palatine Hills at night anyways, so your tour guide will not be able to take you there. Rather than pay 3 or 4 times the price with a tour company, you are much better off paying 20 euros through the official website.
So basically, if you want to have a quick look at the Colesseum, visit it at night, or if you are on a tight budget, then the DIY option is the way to go. If you want to visit in the day time, you can afford it, and want to maximize your time and enjoyment, then I think the tour is the way to go.
I was originally planning to include the Vatican in this post, but it's already gone on a lot longer than I had thought, so I will save the Vatican for another post!
Thanks for reading guys and I hope you found this post helpful if you are planning to take a trip to Rome =)
Enjoy today,
William