Gran Canaria. A tiny bit left.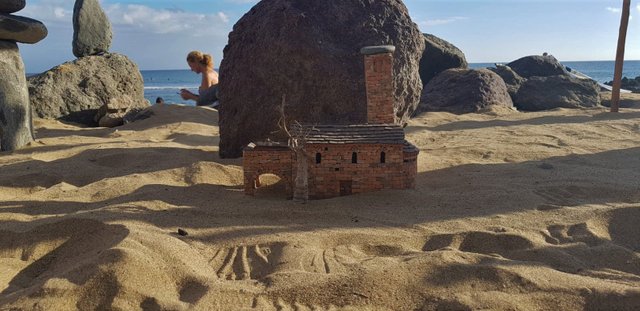 The beach
Gran Canaria is known for sun, beaches, and vacations. What it is not known for is snow, though. And yet, there is a tiny city in Meoneras. Covered in a coat of white. It might not be snow but it sure looks like it is. There is also a tiny Stonehedge that you can find in Gran Canaria. It is someone's livelihood. How they make a coin to pass the day. A woman in her mid-forties builds sand sculptures and stone structures and the tourists that pass in bulk admire her art.
She takes up only a tiny strip of sand, next to various street vendors that sell beads and bags, and everything in-between. In my book, she was the most amazing creator there. You know why? Because her art will come and go. You can see it just once and then it will be anew. What I saw then, no one else will. At least it will not be the same. It will be different sand and a different vision and that is just something dreamy!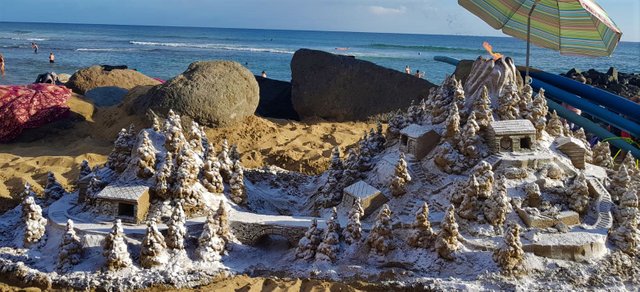 ---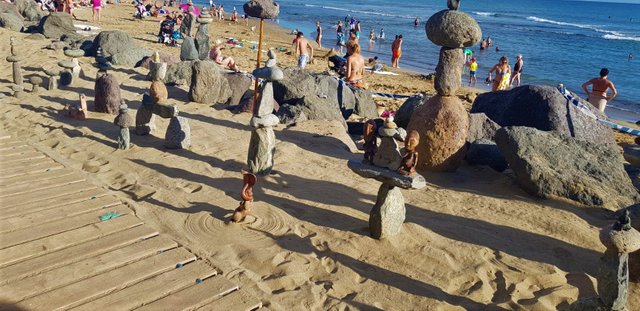 ---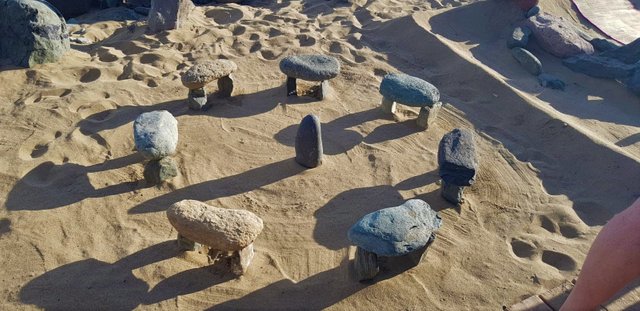 The bits of me
As some might know, I have shifted my focus. And where it is now, I do not talk about myself much. All that is left are my clarity posts. I pour a bit of my world of every day in every one of these posts. And, I am thinking that I should start putting myself on paper again. I haven't written a story in a while. I also have trouble remembering my dreams these days.
Why do I mention all of this? Well, Gran Canaria is one of these vacation places you go to and become hopeful. You get inspired and decide to do things. Then you go home and get back to your old self, forgetting the dreams and goals you set for yourself. This is a reminder for me that these goals should not be discarded of.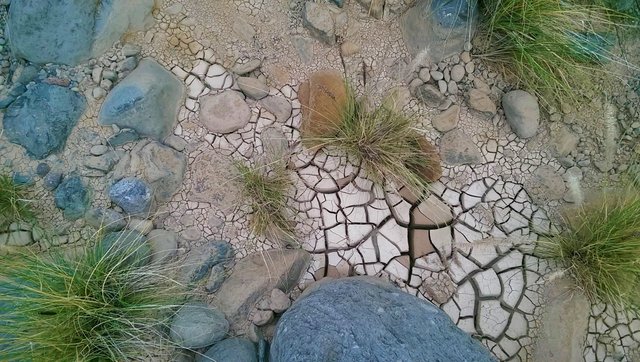 I really loved how the earth had cracked up from the heat so I took this picture. This is also a snap that reminds me of wild mangoes and oases in hot places. I want to have a garden for myself one day and this crackled riverbank was right next to a private garden that looked breathtaking and quietly powerful in its own beauty.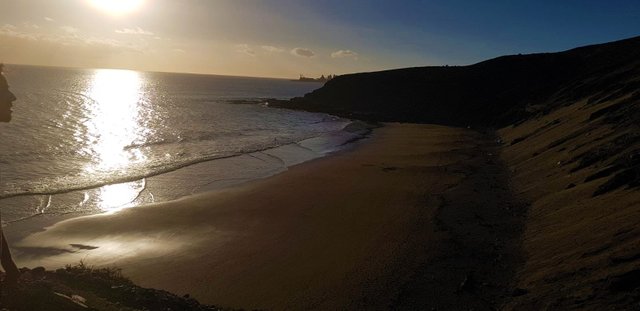 ---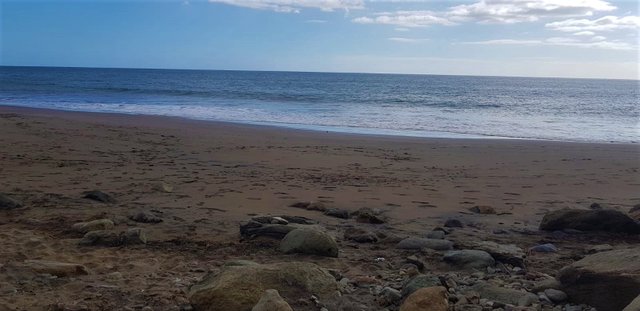 I also went to this quiet nudist beach... Yes, I am a bit naughty. It was my first time going to an all-naked place but it was frikkin amazing! I swam in the ocean, played some badminton, and smoked some weed. Oh, and that sun! I lay in the sun and just soaked up the rays. This is for doing things that sometimes seem scary! For pushing your own limits and always going forward. Never get stuck in the past!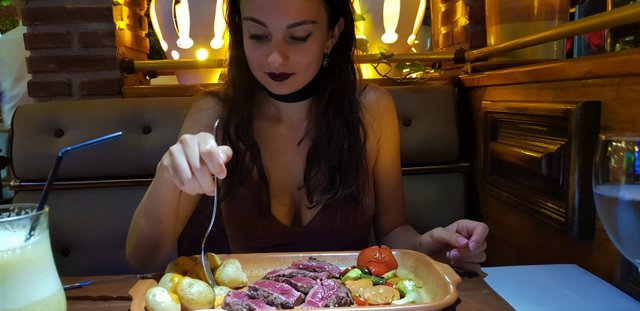 There is this photo of me. I am not in love with it. I was kind of also in a rut while I was in Gran Canaria this last time. I was in that place where I only took the necessary precautions to look like a human being. Sometimes it happens. Sometimes you are just not feeling it. Sometimes the world is shit. But that night it was a bit better. See how bloody that steak is? It was a great steak!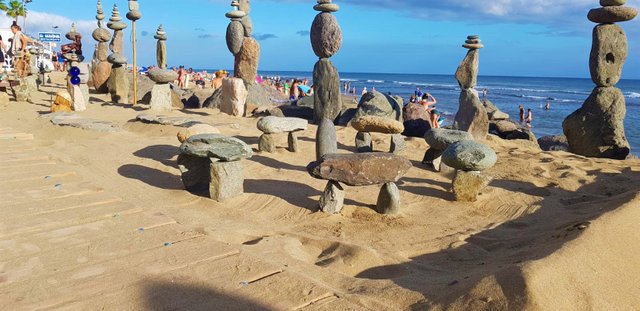 Here is for all the New Years resolutions we have to come true! For our goals to be fulfilled instead of given up on. For strong adults that know when to ask for help. For fellow humans to have enough compassion to land a hand when someone falls down. For us to be better. Not just today or during this week. But forever. Let's be better. For ourselves, if no one else!
Have the best year. And the year after that. And the one after...
With love, Linda