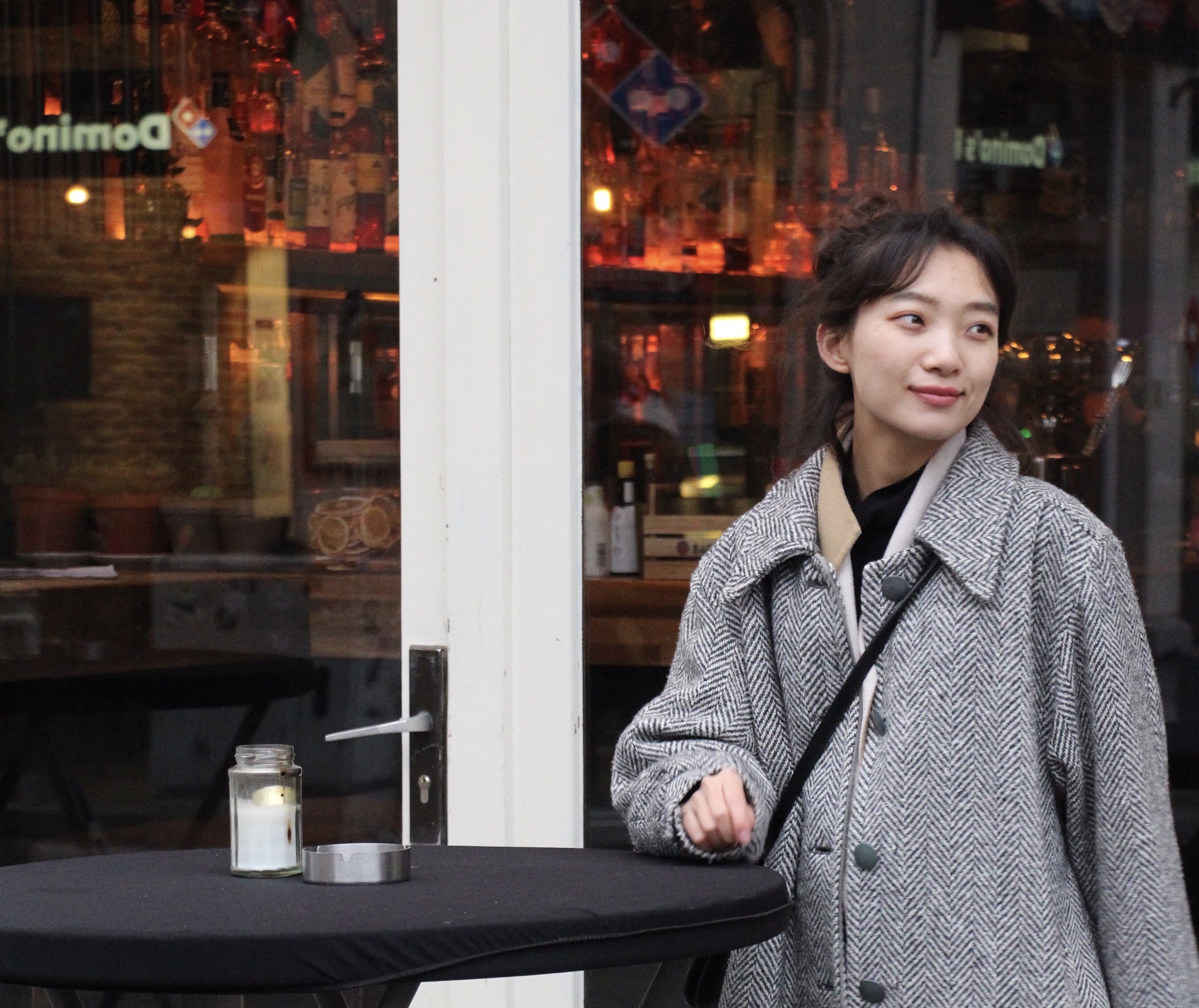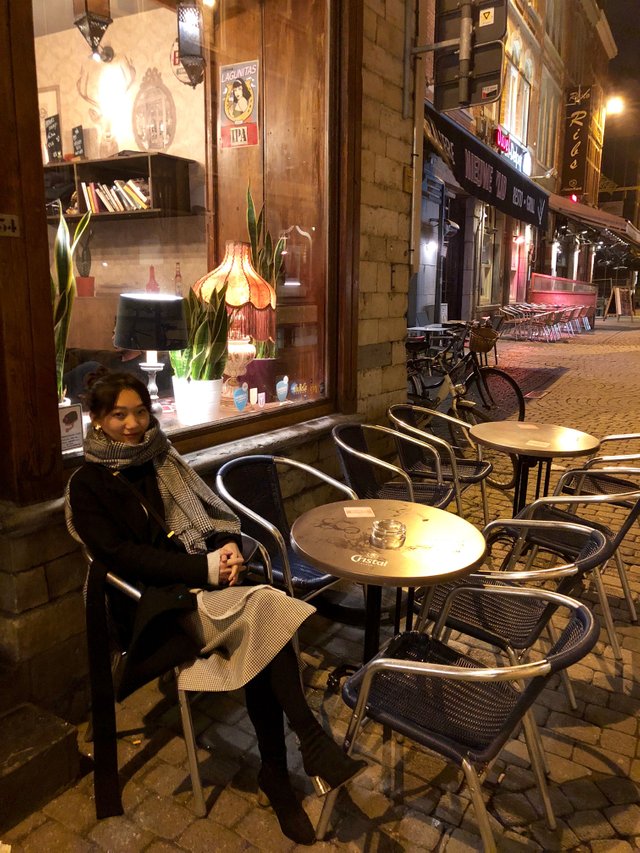 I went to a Belgian city—Leuven, where @joythewanderer lives. It is a very famous student city, about 30% of the residents are students. Compared to the capital city Brussels, Leuven is much cleaner and quieter. Because there are many young people living here, it's also very energetic but still with strong cultural atmosphere, and harmonious human perfection.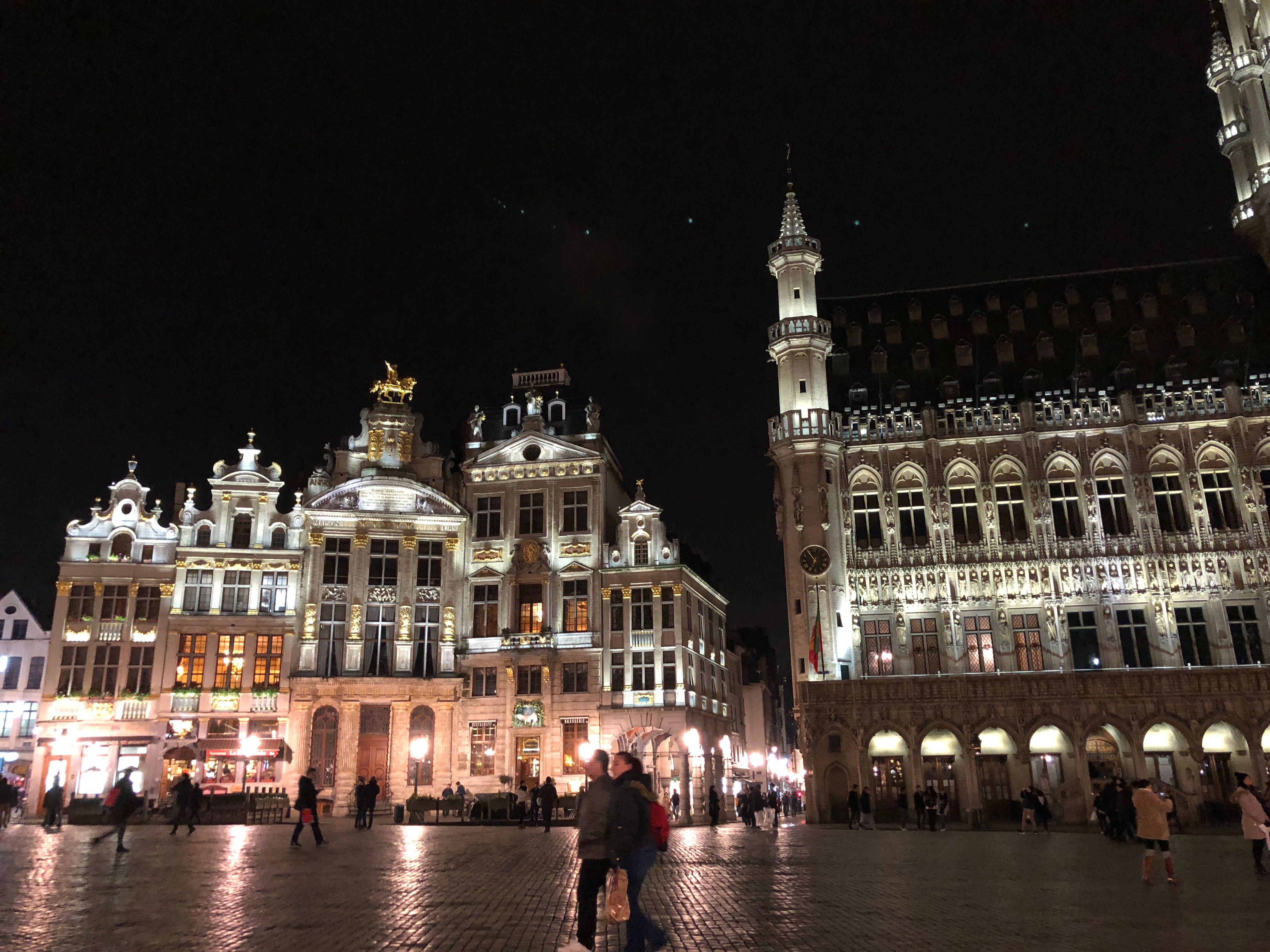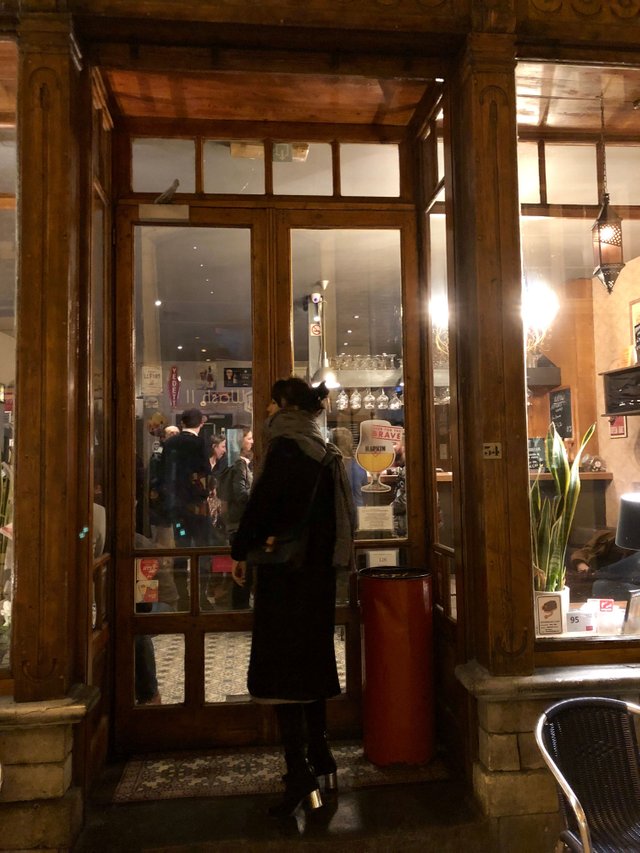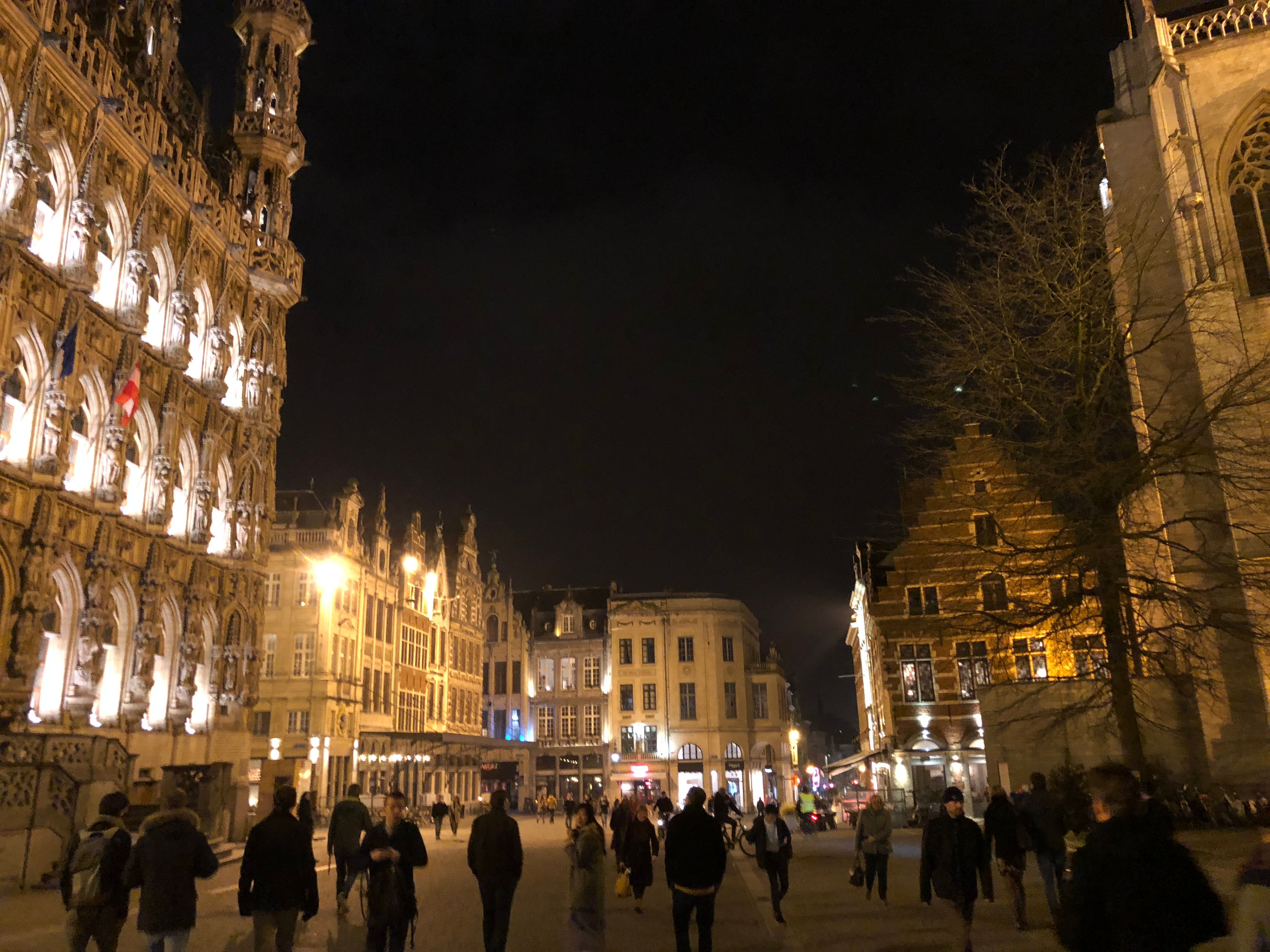 The city is not big, but it is very convenient for living. It has everything that you need. Especially the nightlife is very rich. On Fridays and Saturdays, almost all the bars are packed. The night life makes Leuven looking like Amsterdam. Although it is not a tourist city, the city itself is very beautiful. The buildings are very old, it colligates the architecture style of the UK and the Netherlands. The houses are arranged in a row, and the red lights make the night in the festival atmosphere.
I think because of Belgium is pretty cold, it has such a famous beer culture, you can see there are a lot of different types of beer in the bars.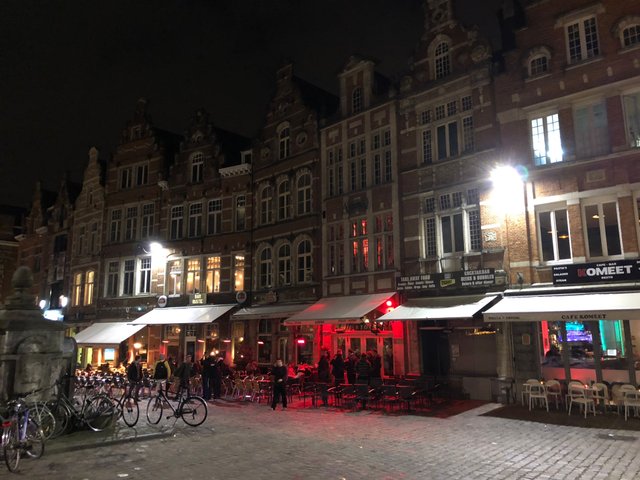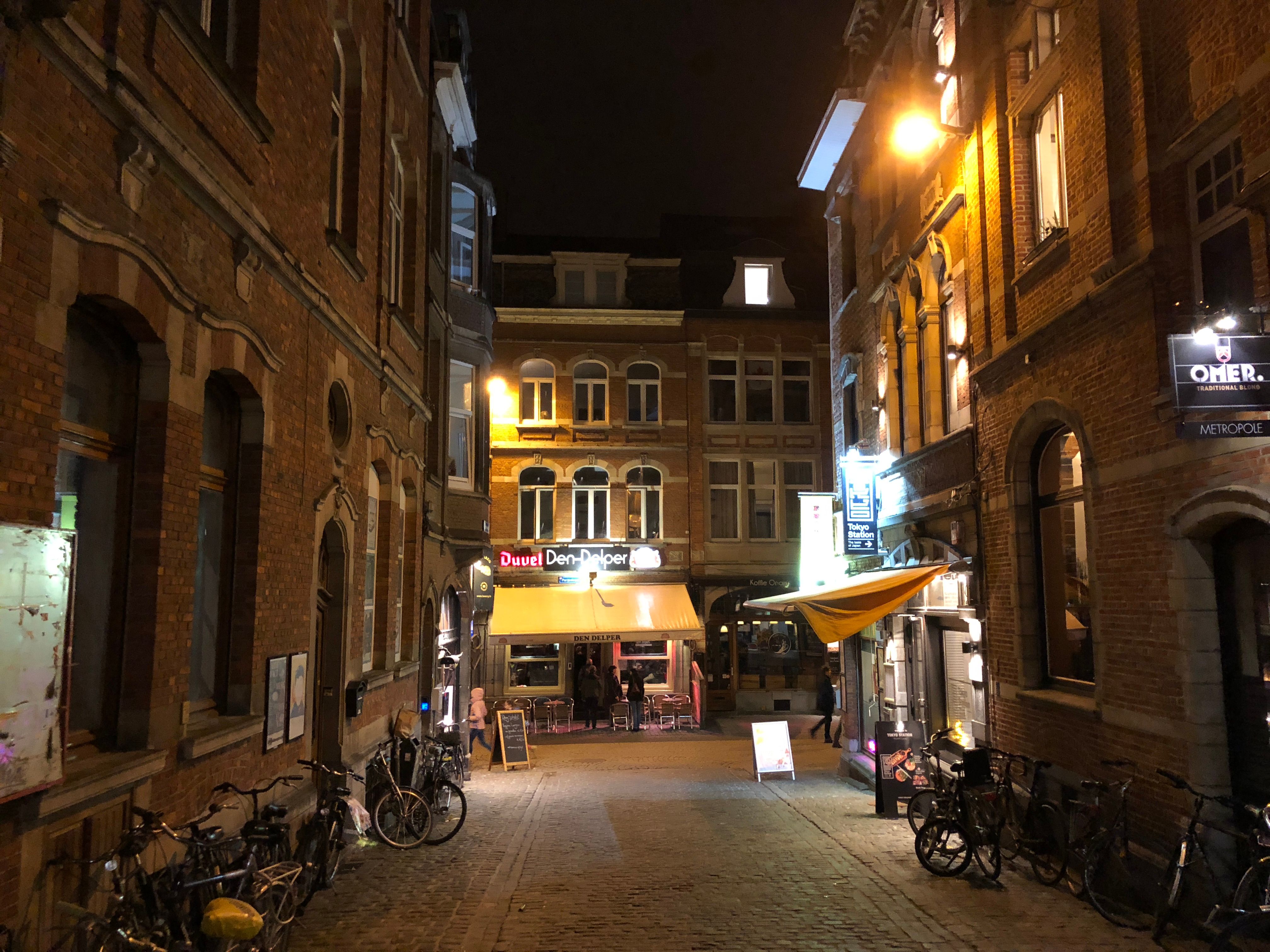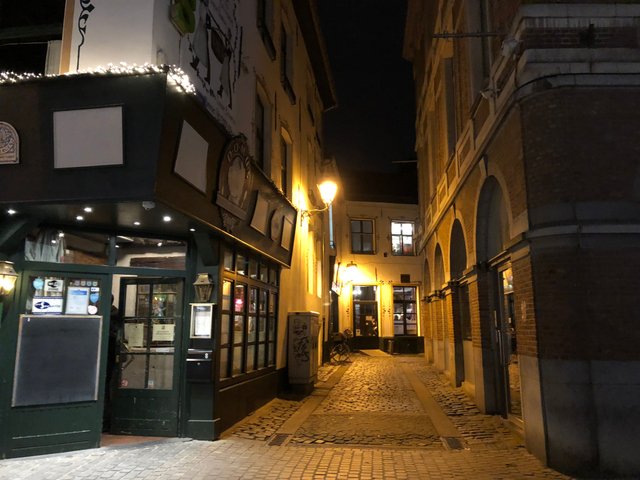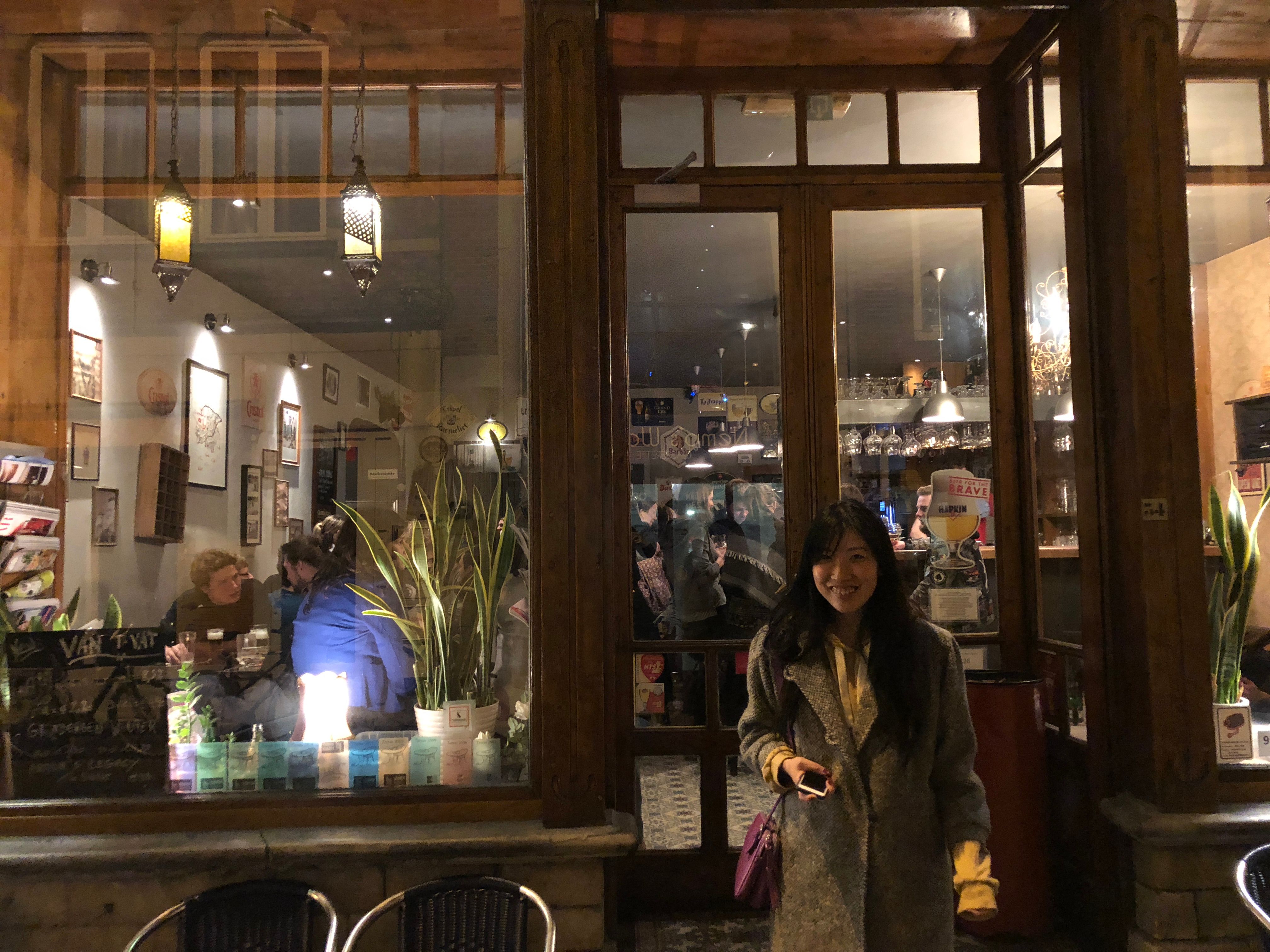 Joy住的城市叫鲁汶,是一个学生城,每三个人中就有一个是学生,非常有活力但又有浓郁的文化氛围,和人文气息。
鲁汶虽然城市不大,但生活非常便利,应有尽有,而且夜生活极其丰富。尤其是周五周六几乎所有酒吧都人满为患。鲁汶的夜晚灯火迷离很像阿姆斯特丹。
鲁汶虽然不是旅游城市,但城市本身非常美,建筑很老旧,结合了英国和荷兰的特色,房子都是连排的,夜晚都是暧昧的红色灯光。大家都沉浸在夜生活暧昧的气氛里。
大概是比利时很冷的缘故,比利时的啤酒非常出名,酒吧里也有很多可供选择的啤酒种类。街上也站满了拿着啤酒的人,在酒精的作用下,氛围也很轻松。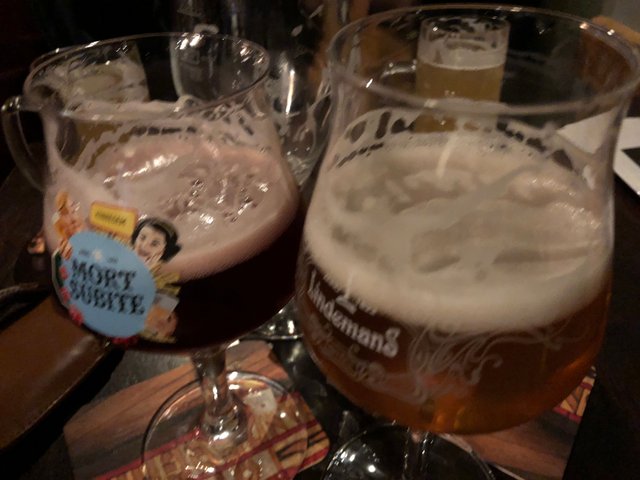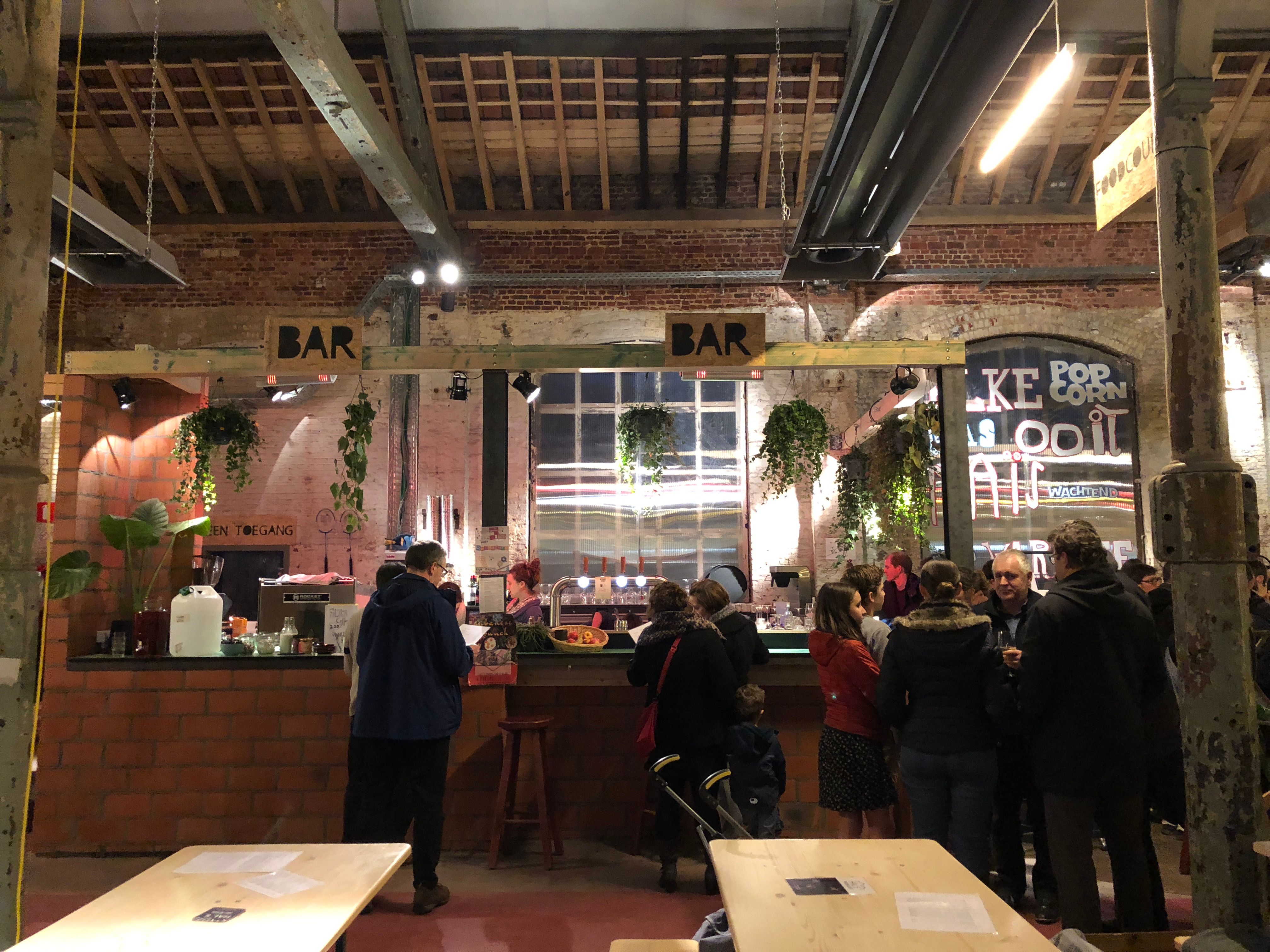 Thank you for reading! ❤️