Hi steemians! In this post I will talk about a weekend I did with friends last spring departing from Vancouver.
Oregon and Washington states are accessible from Vancouver British Colombia within a weekend which brings a lot of opportunities from there.
We decided to do only a days trip from Vancouver to reach Portland, Oregon the Saturday and Cannon Beach on Sunday, including the journey. This was pretty short in time but also really intense! The only regret is that we didn't focus our attention on the right places in Portland. We ended up walking around downtown which is nice but the cultural neighborhood is just a little bit outside of it on the other side on Stadium Freeway. This part of the city is located in the Nob Hill Alphabet District. A lot of small shops coffees and bubble teas where located in tiny houses basements which was really unique and beautiful.
We didn't miss the popular food trucks of Portland with its market of local products in the Pioneer Courthouse Square.
On Sunday we reached Cannon Beach. Friends told us it was worth the detour so we went and were amazed by the place. First the beach is huge and sandy, great for a run which I took the time to do. Moreover, although it was busy on the beach, the surroundings weren't built much which gives the place a remote area feeling. The ocean air was pure and fresh and a spread mist was giving it a Jurassic park aspect, with the wooded mountains in the background. But the main attraction was this huge rock island in the middle of the beach almost coming out of nowhere and covered of seagulls! The view was astonishing!
I'll let you enjoy the very few pictures I could take during this weekend as I didn't have a good camera.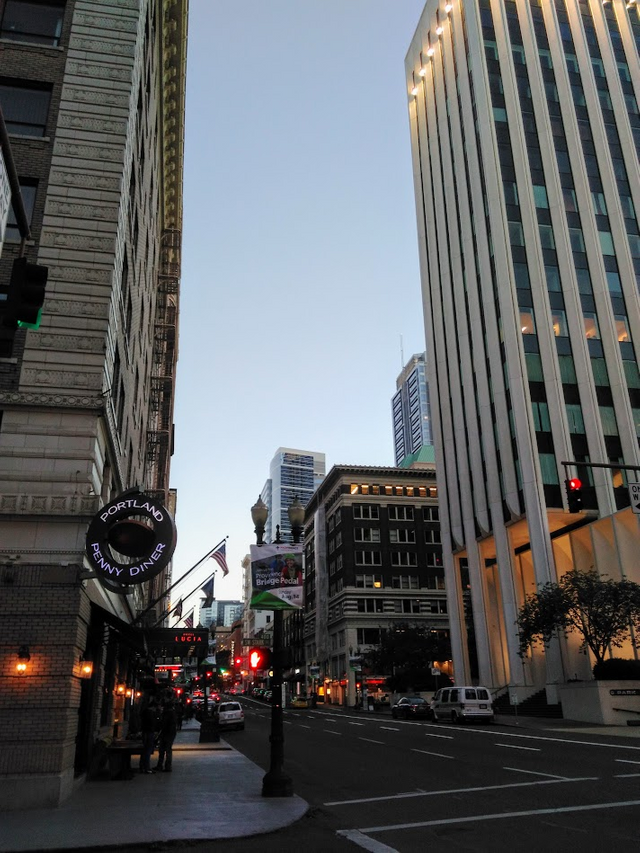 Downtown Portland at dawn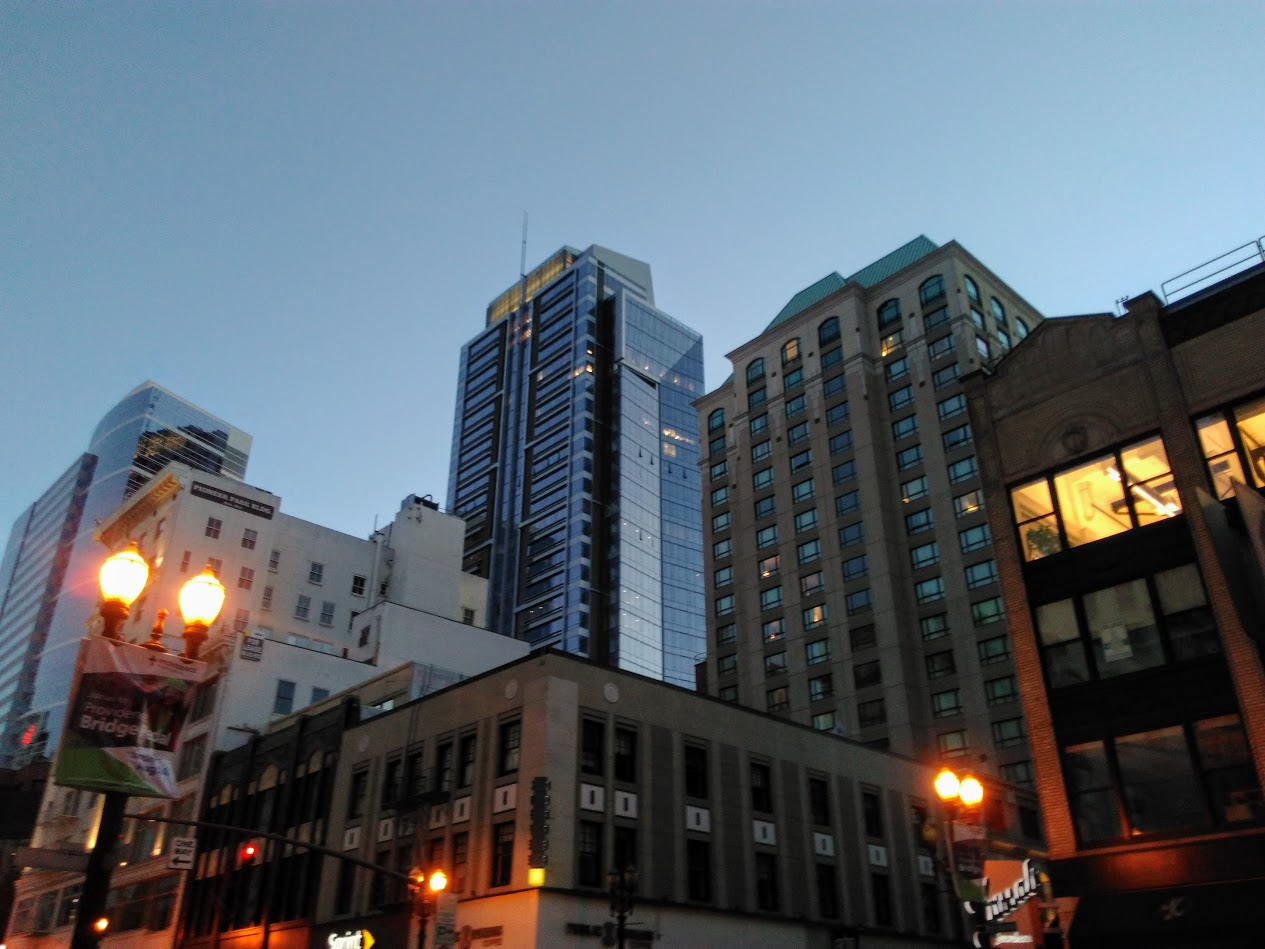 Mixed 70's and modern architecture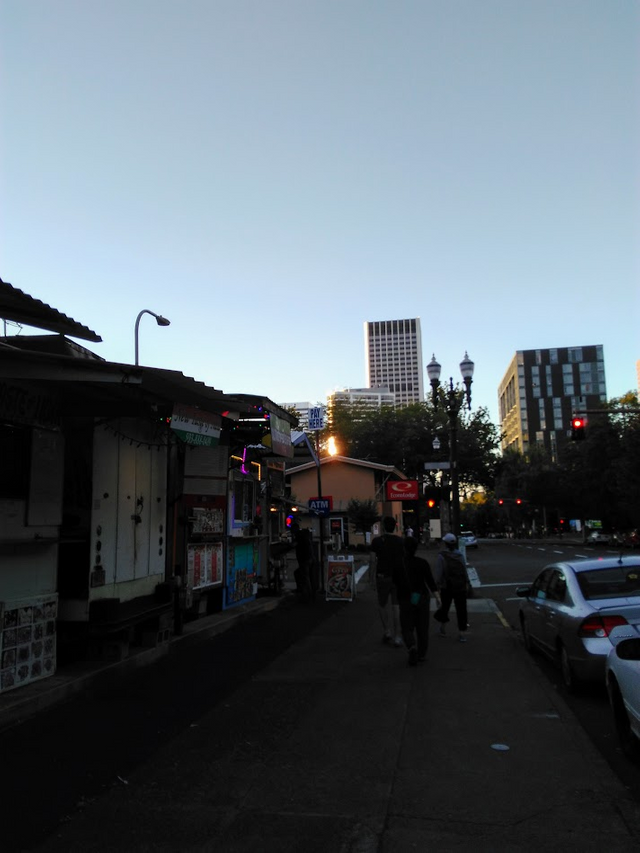 Some semi-permanent food trucks in downtown area, sorry it's a little dark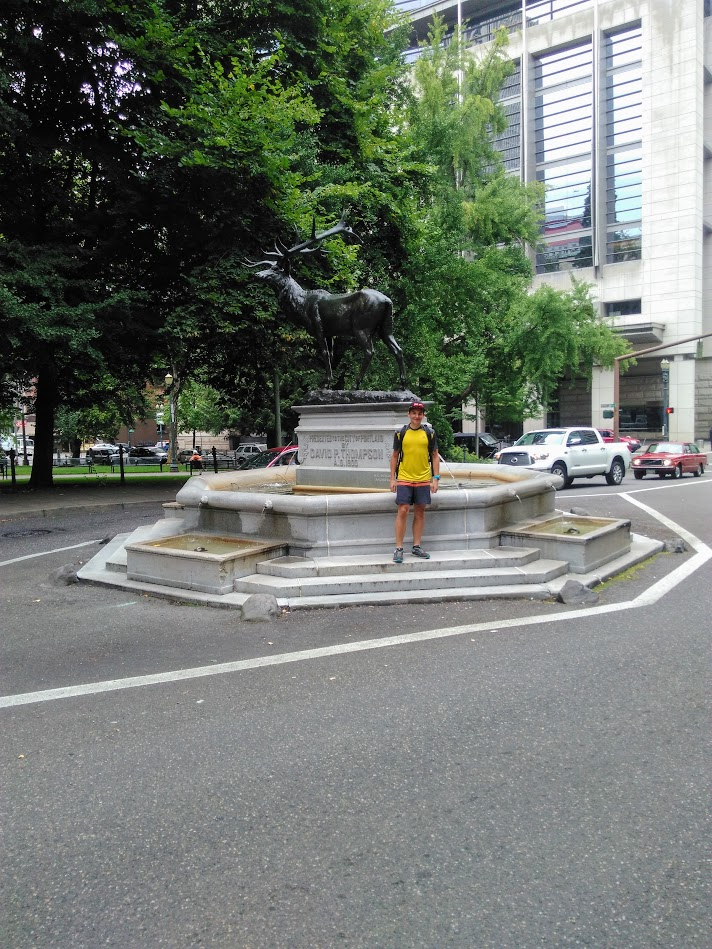 One of the multiple statues in Portland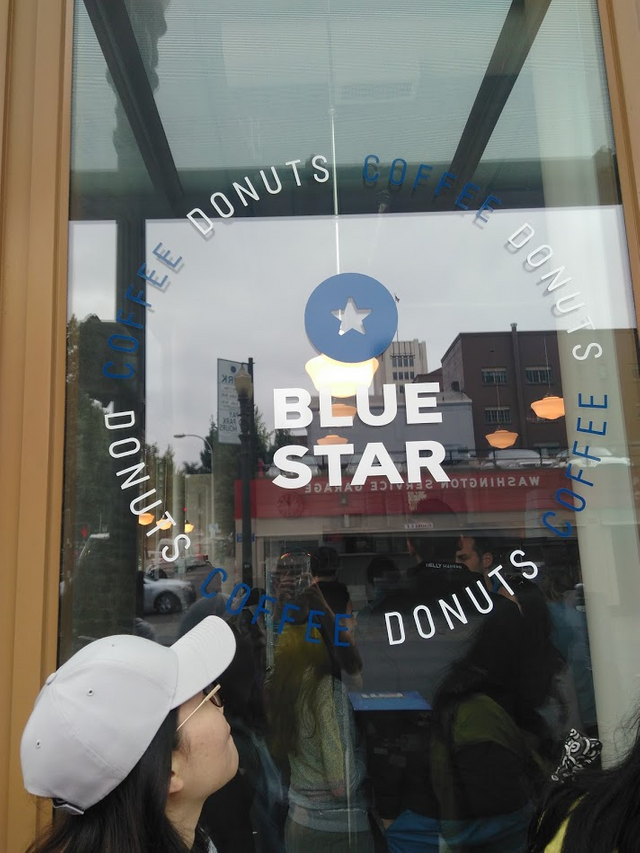 Apparently a very famous donuts place. The people in the file came from all over the country!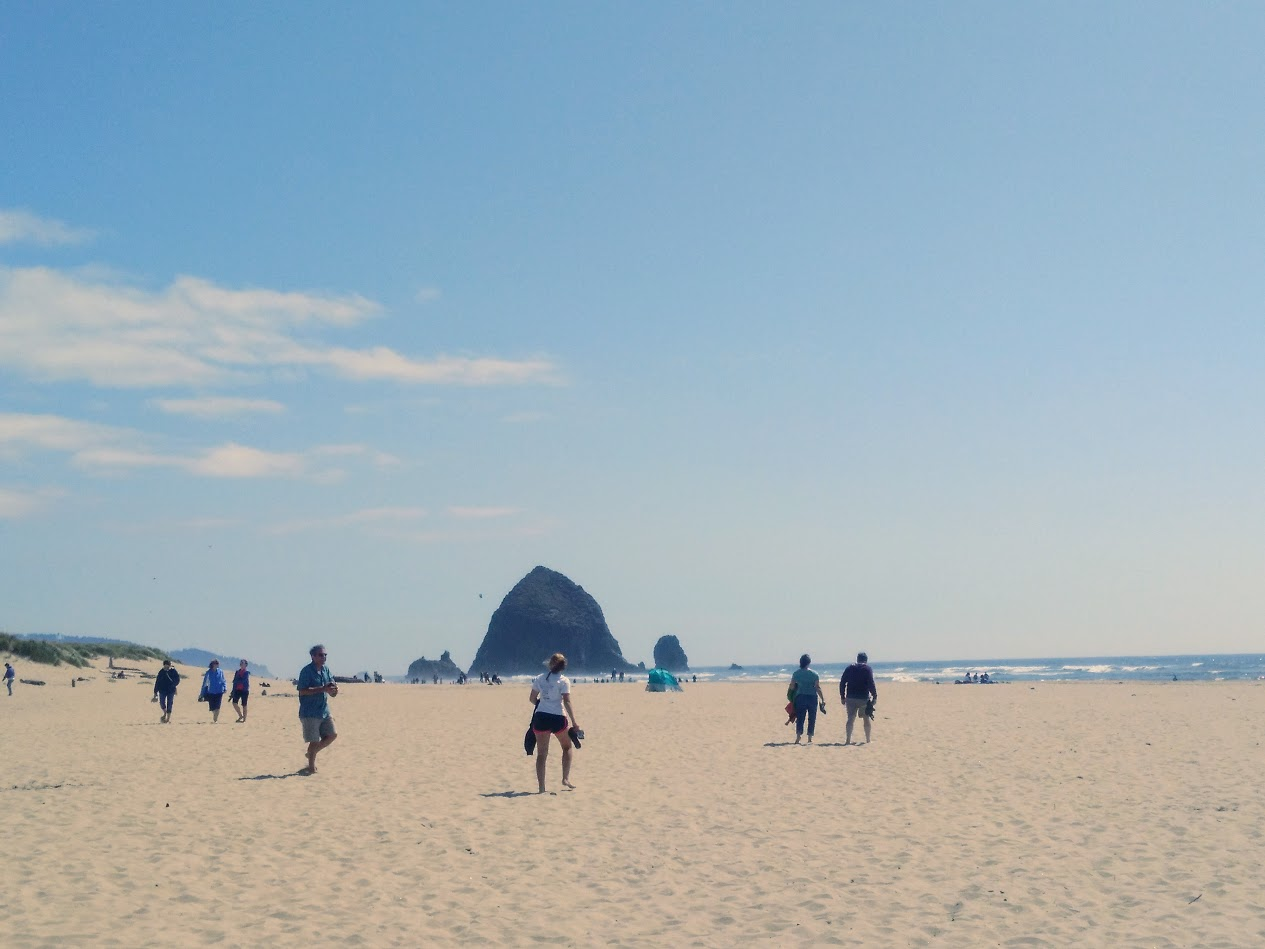 The immensity of Cannon Beach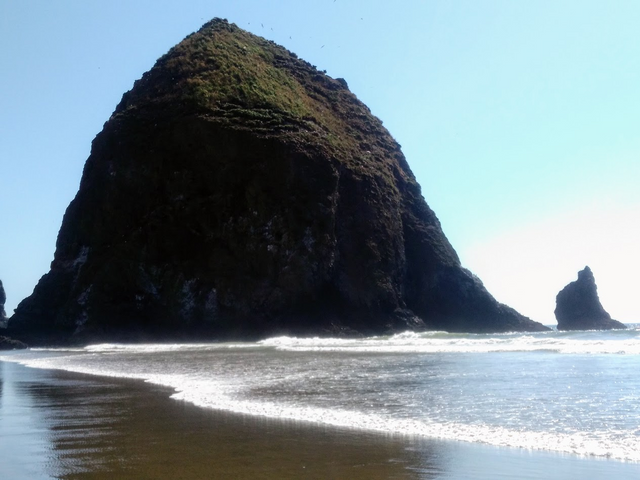 Haystack Rock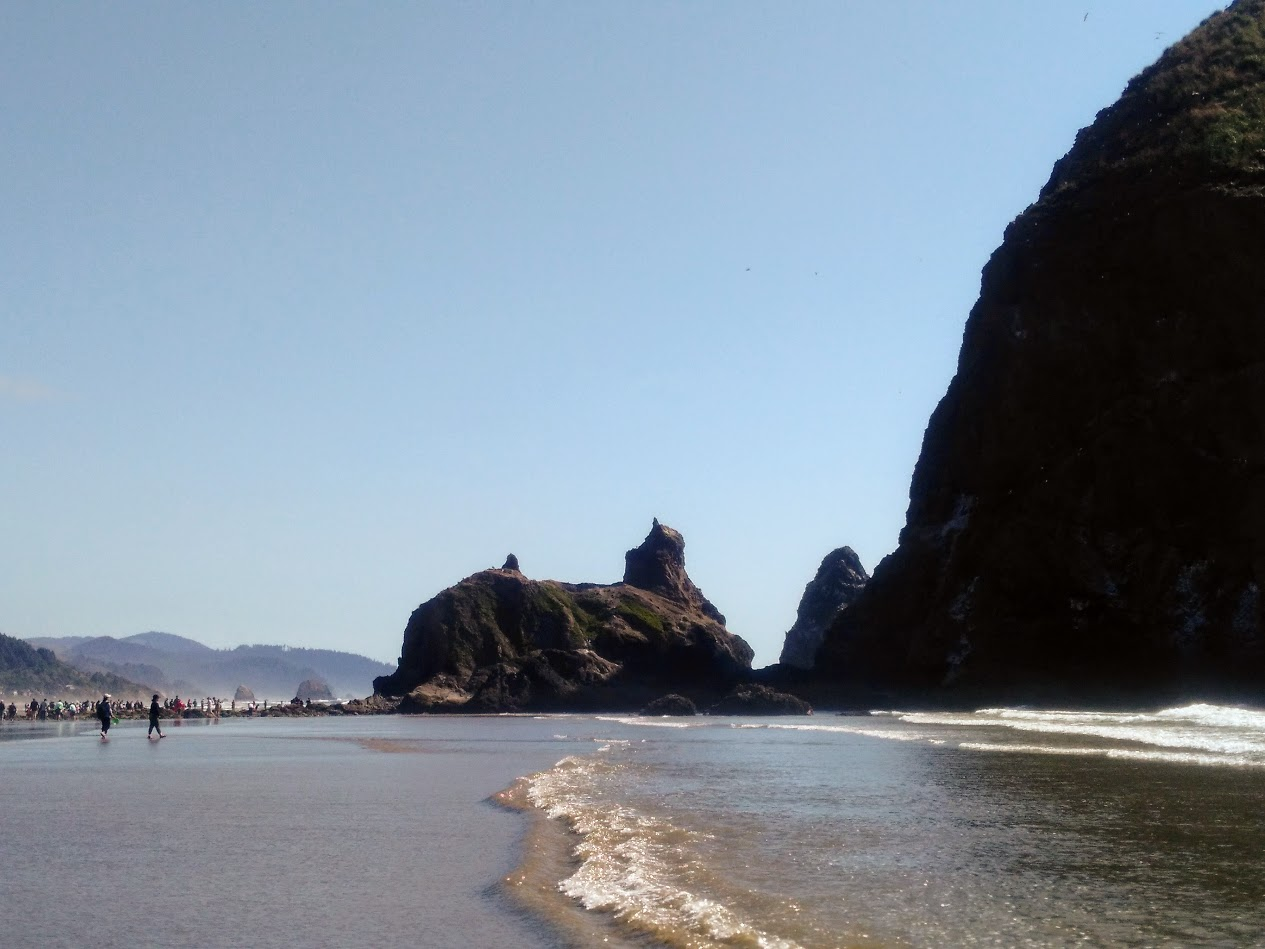 Haystack Rock with the crowd in the background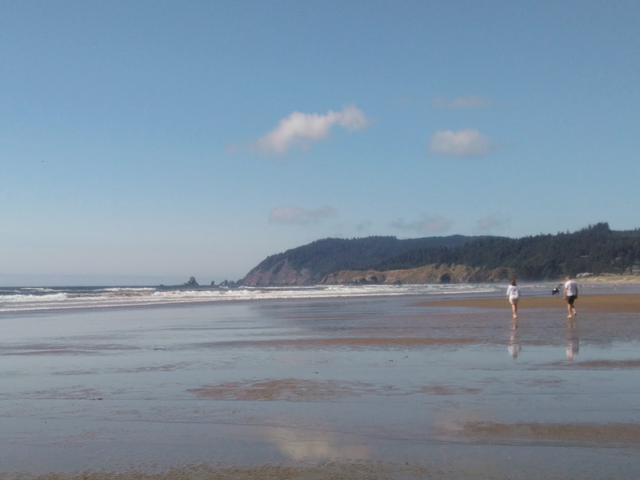 Looking North, Cannon Beach
My phone's camera was always getting blurry because of the mist so I lost most of my pictures including those showing the mountains behind.