Hi fellow Steemians, I recently became a certified open water scuba diver which is quite an achievement for someone who until a few months ago, only put my toes in the shallow shores of the sea due to my fear of it. I am so happy that I have finally overcome my fear of the sea as on my adventure thus far I have snorkelled, jumped into the sea from a speedboat, swam 200 meters on my own and have been on 4 dives ranging from 6- 18 meters depth.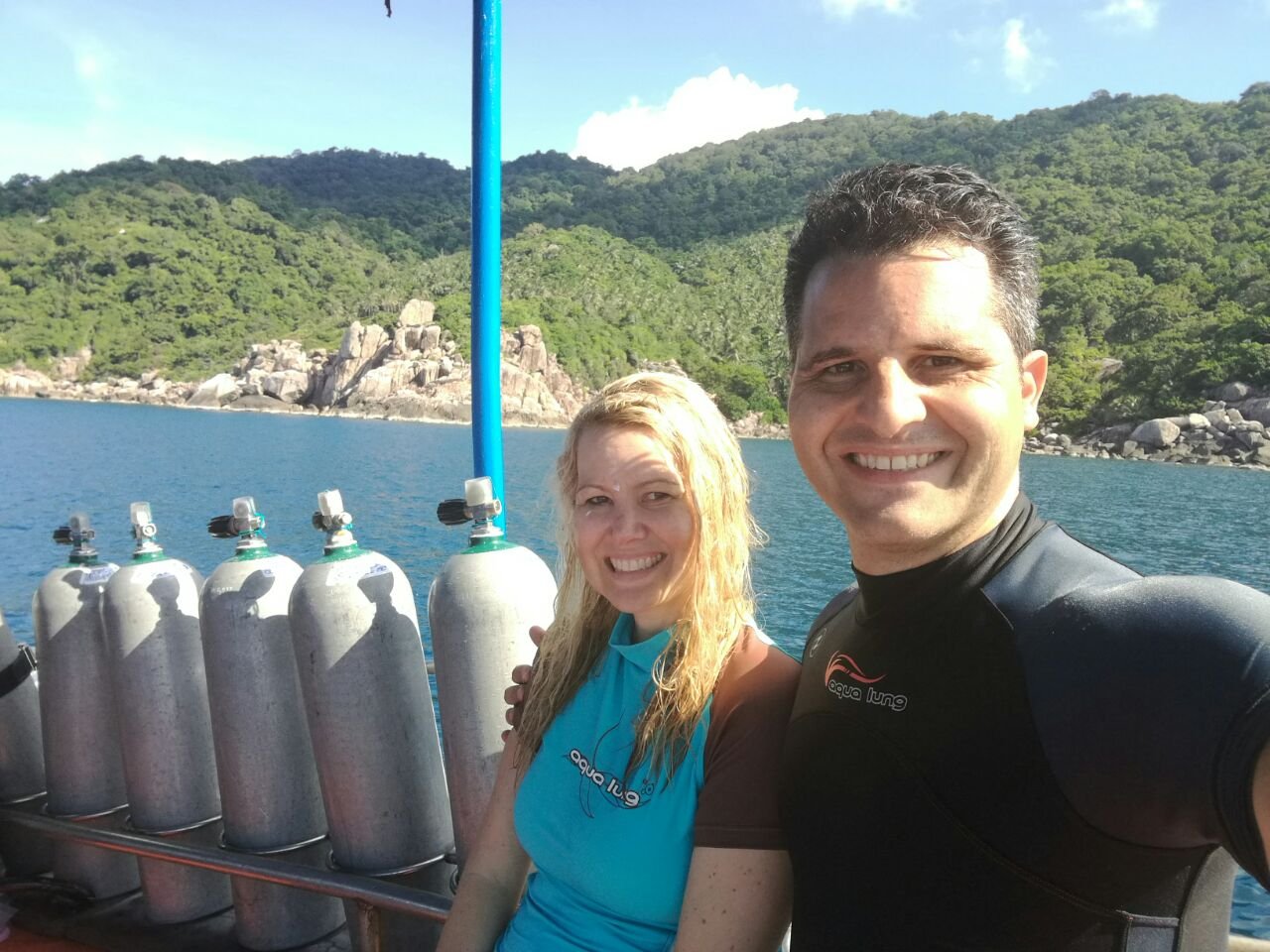 My boyfriend @jacklimberis has many talents, one being that he is a qualified dive master and to be able to experience fun diving together is something special.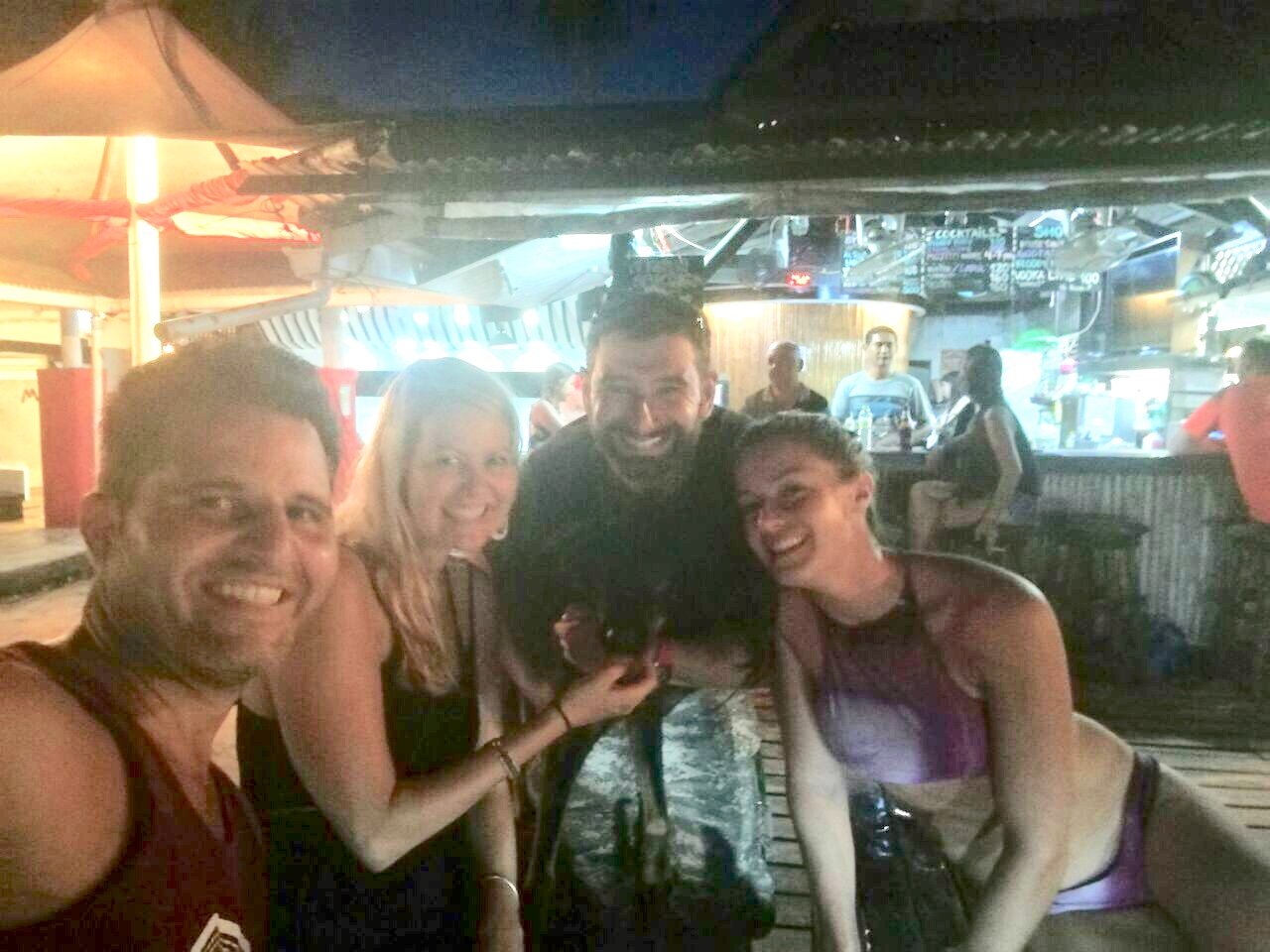 I have had the privilege of meeting my instructor through a lovely friend who I made through my yoga instructor here on Koh Tao. Alan Gordon, aka Flash motivated and pushed me without allowing me to quit after my first dive. It was so worth not giving up when I wanted to as to be able to experience under water life has been one of the most mind-blowing experiences of my life.
In this pic @jacklimberis and I are with Flash and Claire from Gooodtime Adventures in Koh Tao and the sweet little dog next to me is called Sadie.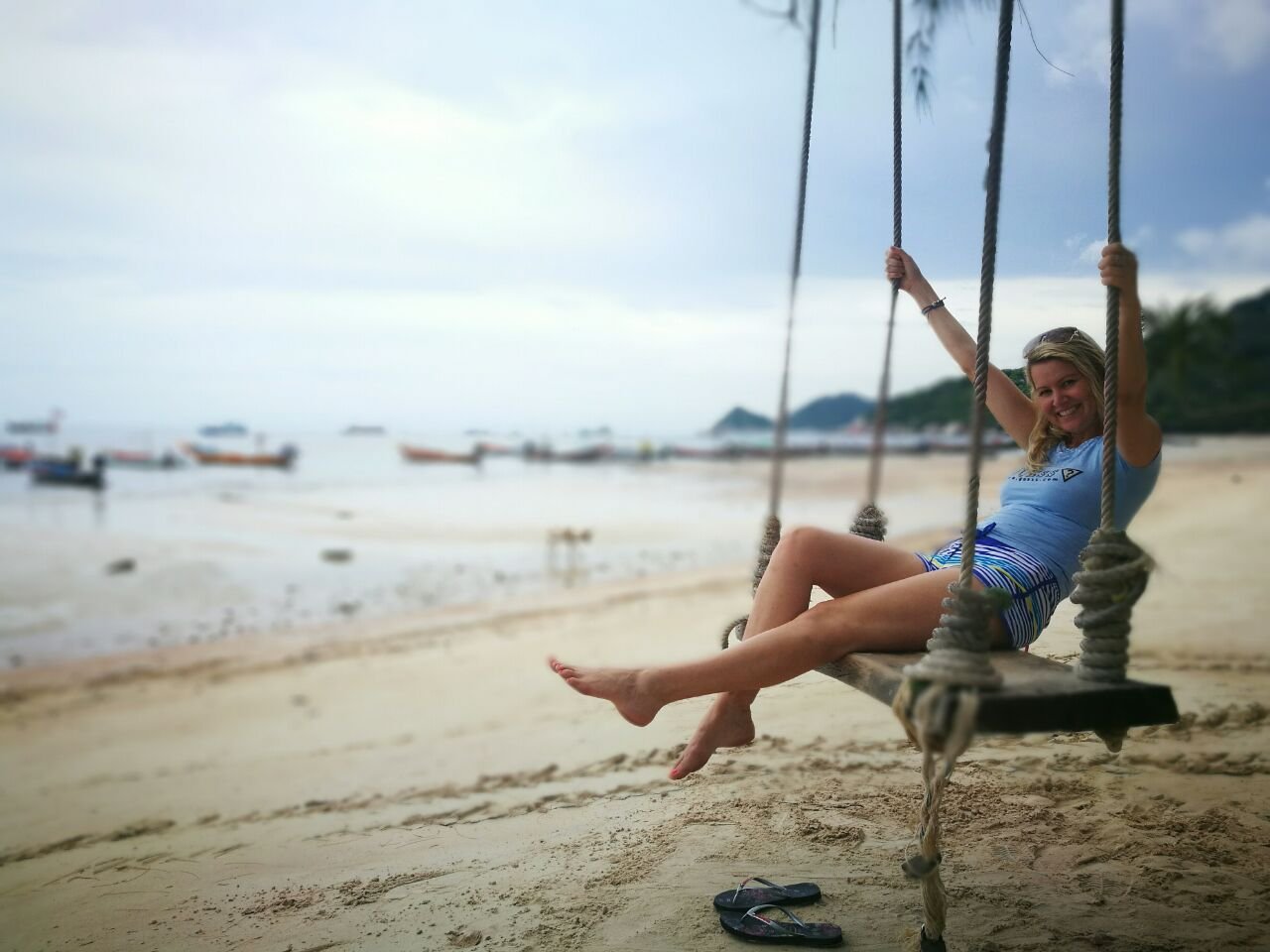 Time really does fly by quickly when one is having fun! @Jacklimberis and I only have 3 weeks left of our Thailand adventure before heading back to Cyprus. Hopefully we will be able to start planning our next travel adventure soon as I have been bitten by that little bug;) I also need to start joining the world of employment again soon to close that gap in my résumé, however it being an ultimate blessing that I have been able to travel, blog about it and complete an open water scuba course.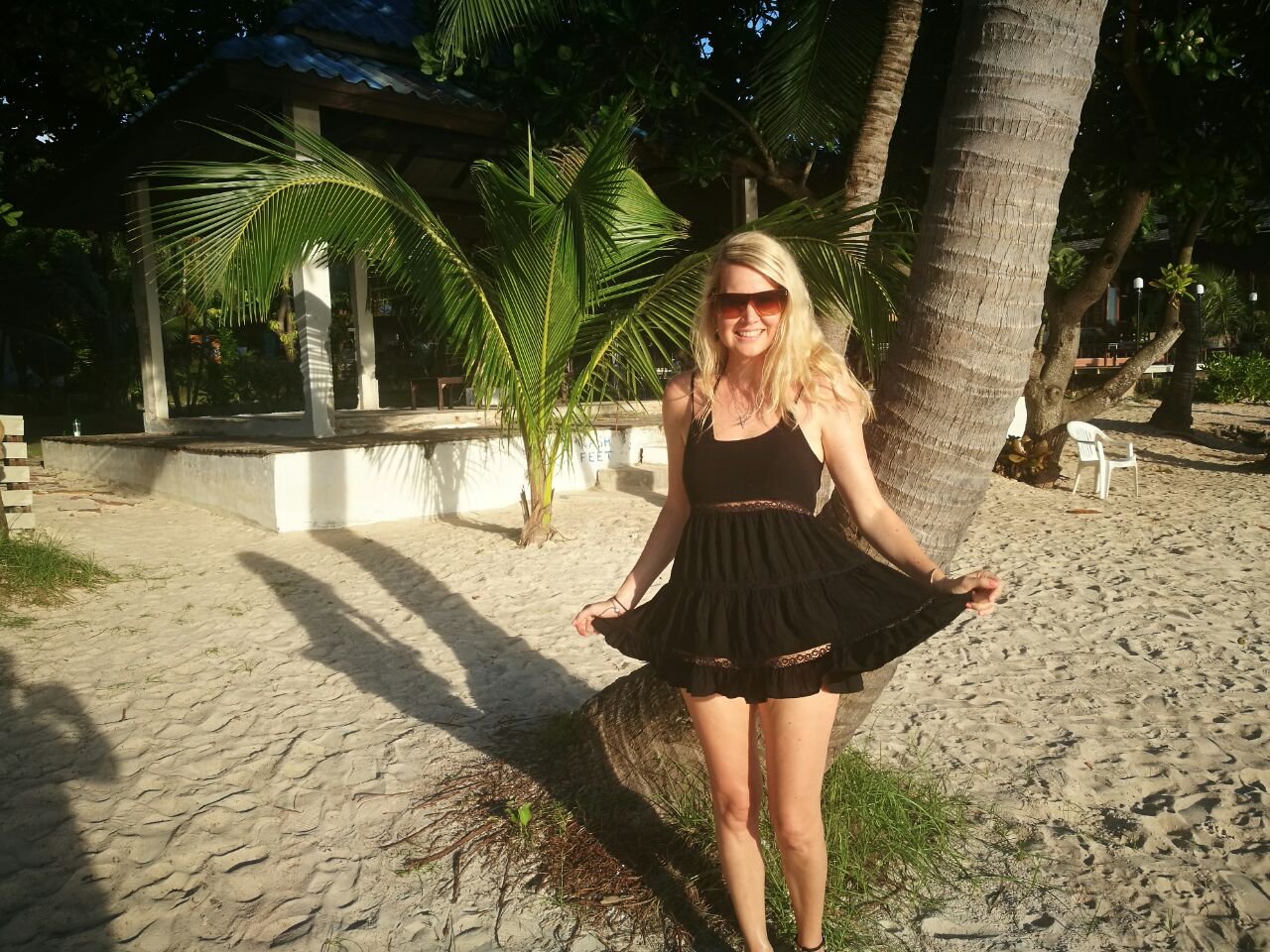 Thanks for reading:)
Thanks to @starkerz and @pandamama for their support.
Thanks to @jacklimberis for taking the most incredible pictures and for believing in me, I love you very much <3