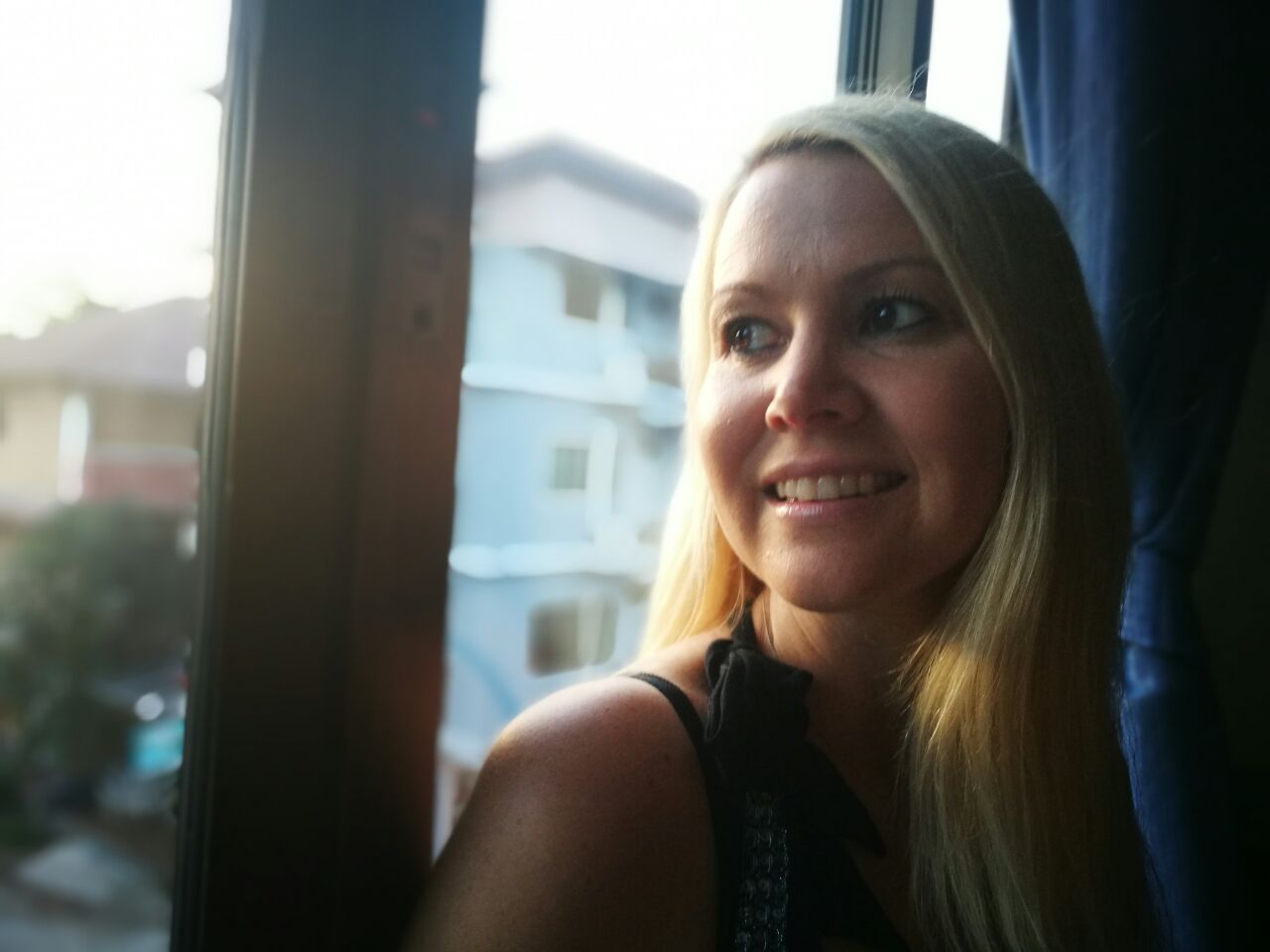 Time is flying by as @jacklimberis and I are already half way through our amazing adventure. We have settled at the very exquisite Koh Tao aka Turtle Island, situated on the western shore of the Gulf of Thailand.
Koh Tao may look tiny in comparison with Koh Phangan and Koh Samui Islands however this little Island has so much to offer. I've mentioned white sandy beaches and crystal clear waters before, however combined with the most heavenly and unique sunsets, one has Koh Tao.
Jodi.nl : Thailand Island Hopping 2014
From Koh Samui : Nathon Beach to Koh Phangan : Full moon Island to Koh Tao : Diving paradise !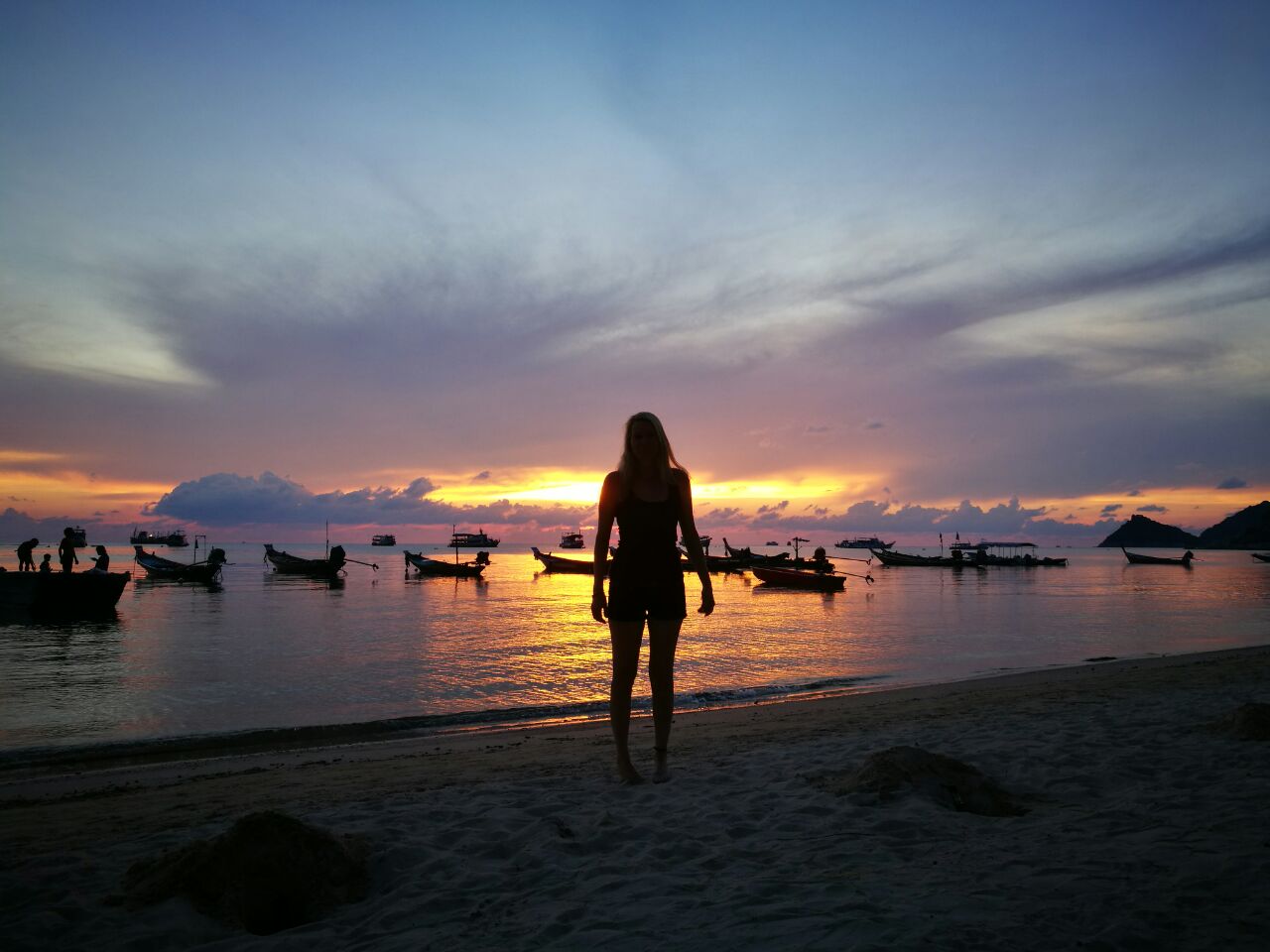 Sai ree beach, a 5 minute walk from our resort, is perfectly located for watching the best sunsets, just like a movie, one can get comfortable on a bean bag at one of many beach restaurants and become lost in blissful beauty. Due to the current season, there has been a lot of cloud cover in the sky, but in the evenings the sky is brought to life with breathtaking colour.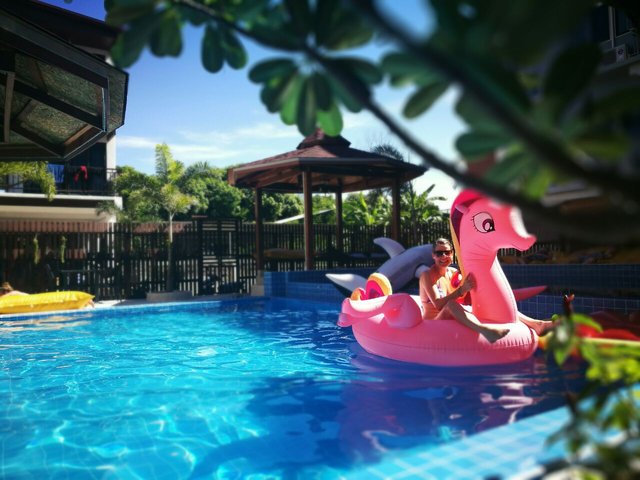 As the temperature is around 30 degrees every day, we get to cool off at our very own private pool and thanks to the quiet season, we usually have it to ourselves:)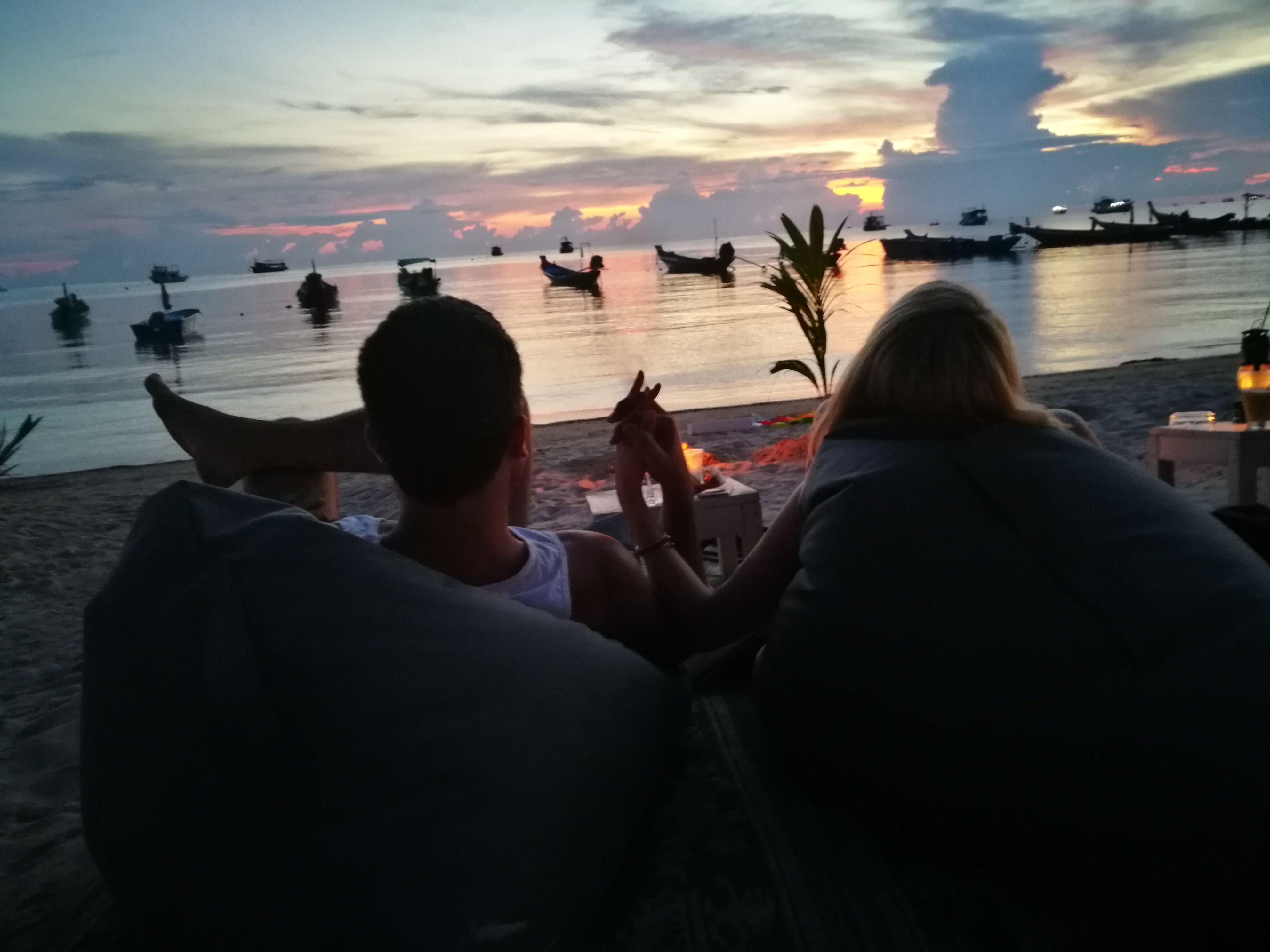 While @jacklimberis and I were catching one of many sunsets, we were approached by the people sitting behind us who thought we looked adorable and therefore offered to take our picture. How sweet;)
I am starting a course on scuba diving and cannot wait to experience the beauty in the sea and hopefully even see some turtles.
Thanks for reading :)
Thanks to @starkerz and @pandamama for their support.
Thanks to @jacklimberis for his photography skills, without him my blogs would be boring.