Welcome Party again? | Life Blog # 11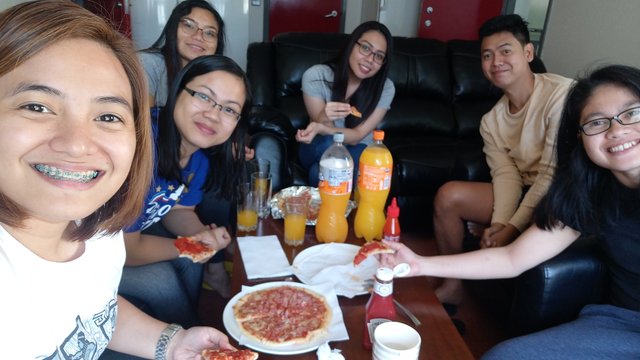 From Left: Me, Janine, Dhana, Fayrene, Mark and Hazelle.
What to do on a Bank Holiday?
Yesterday, me and my dorm mates originally planned of preparing dinner together to officially welcome our arrival here in Northern Ireland. Unfortunately, we weren't able to do it because we were invited to Kuya Jose and Ate Marevic's house to have dinner.
In the dorm where we are staying, it has been a tradition where the last person who came before the arrival of the new comers, will treat them with dinner or food.
Since it's a bank holiday today and all of us in the dorm doesn't have work, we agreed to have the Pizza Party and the dinner done today.
At 1500, Janine, who was the last person to arrive before we came, prepared pizzas for us and cooked the pre-made in the oven who was helped by Dhana in the kitchen.
We all gathered in our living room and we ate together. We also had crisps, (chips in the Philippines), and some soda.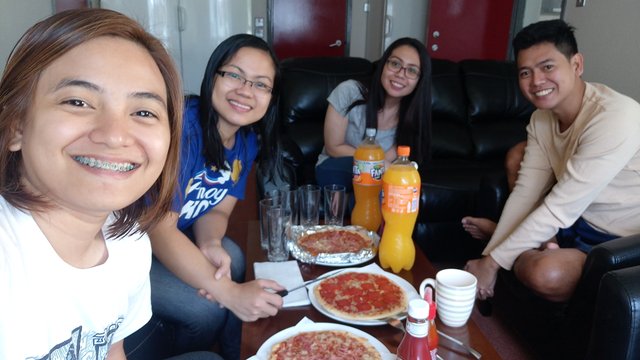 From Left: Me, Janine, Fayrene and Mark.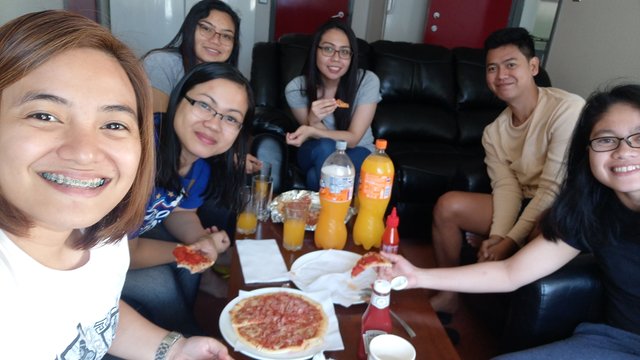 From Left: Me, Janine, Dhana, Fayrene, Mark and Hazelle.
After we had our snacks, we planned of having a stroll outside since the sun was out, but Hazelle felt a bit of stomach discomfort so we postponed it.
I took a nap for an hour before I went out of my room and helped them in the kitchen to prepare our dinner.
Kevin, was supposed to be the one who will cook dinner for us but he was due for an operation on his right leg due to an insect bite and got his leg swollen for a week already. It was a sudden schedule for him so Janine and Dhana cooked for all of us.
The food was all done by 1800 but we ate dinner by 2000. We all gathered again in our living room, ate dinner and watched the movie 'The Secret Life of Walter Mitty.'
It was then 2100 when we finished eating. We cleaned up our mess right after and went inside our individual rooms.
It's already a quarter before 2200 here but there's still daylight. The sun usually sets here at around 2100-2200.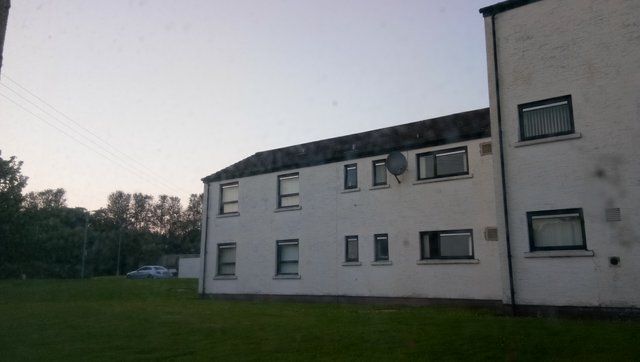 The view from my window at 2145.
Well, there you have it guys. This was how I spent the bank holiday here in Northern Ireland. Greetings of good night here from Northern Ireland and a good morning to the people in the Philippines.
All the love,