It's a lovely day here in Northern Ireland...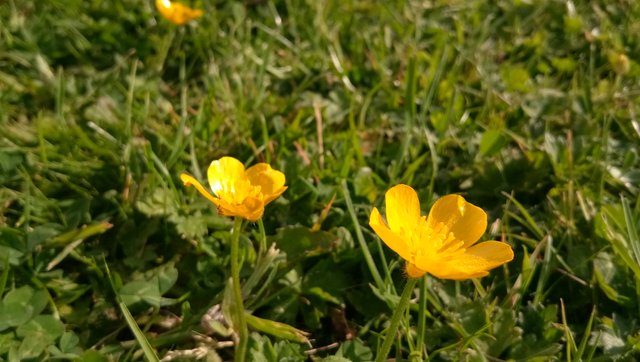 IT'S A LOVELY DAY!
It's another hot sunny day here in Antrim, Northern Ireland and it's a lovely day to be outside. People told us that a weather like this should be enjoyed because this will not last long.
Earlier this morning, starting from 0900, me and my new colleagues went out with Anne Spence to do some important stuff.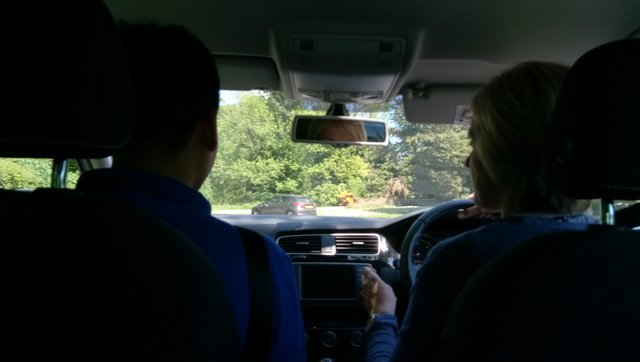 We went to the post office to pick up our BRP, or our Biometric Residence Permit, then to Danske Bank to apply for a new account, then to the hospital to visit our assigned wards, have our ID's done, then to the sewing room to get our uniforms.
I got so amazed to how automated things are being processed here and how nice the people are so far.
I was able to get my BRP in less than 5 minutes, got my bank account in just 30 minutes plus the eBanking services of the bank, and even have my ID for the hospital in less than 3 minutes.
It's been 5 days since I arrived here and most Filipinos have been so warm and supportive to us new nurses. Earlier, me and my dorm mates were invited to go to Ate Mariza's house, a fellow Filipina but our senior nurse, because she got promoted at work.
We had barbecue, halo-halo, pansit, boxes of pizza, and puto cheese.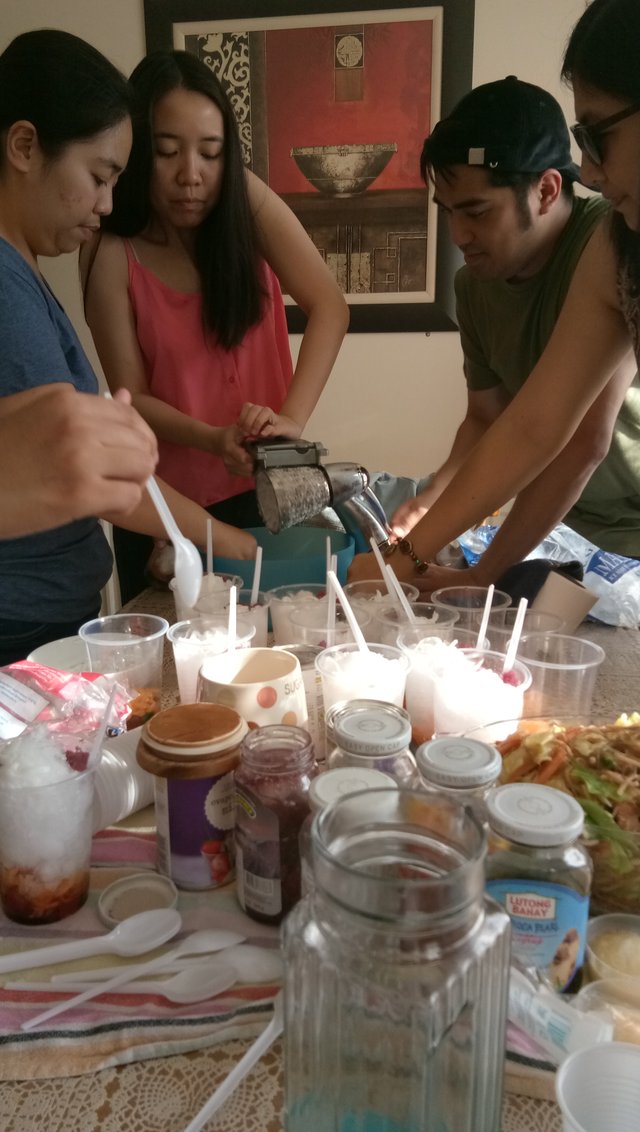 Halo-halo prepared by nurses who came a year earlier than us.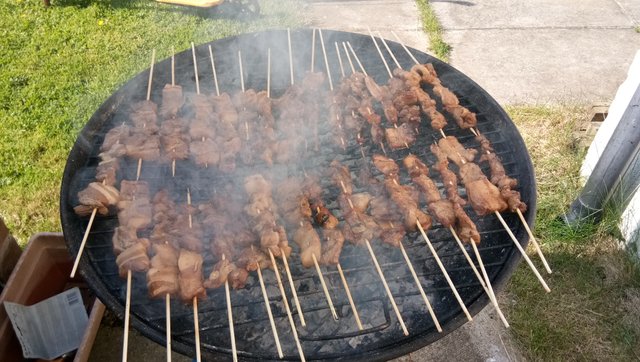 Pork Barbecue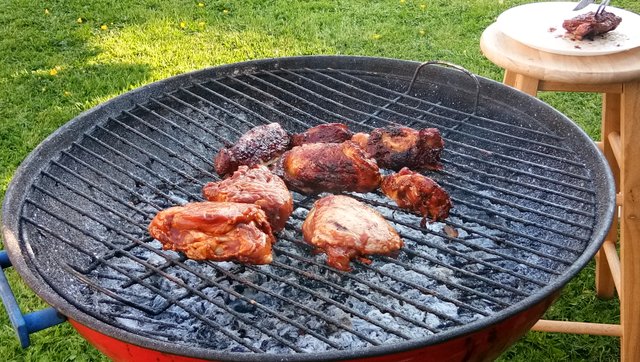 Marinated Chicken for barbecue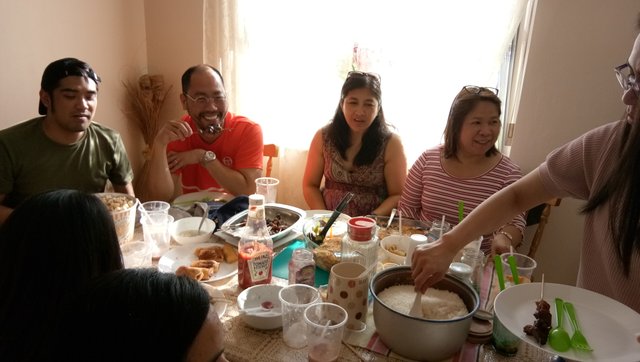 Our ates and kuyas here.
We also helped in cooking the barbecue. Kevin, who just got discharged from the hospital at around 1200, managed to do the barbecue with us.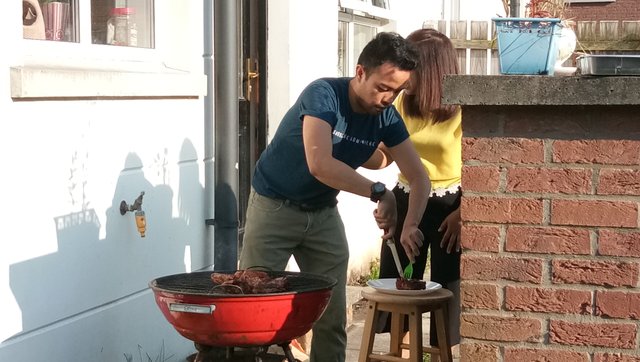 Me and my dorm mates stayed at the backyard of ate Mariza's house because it was hot inside. It was an achievement for me that I didn't wear any jacket for today.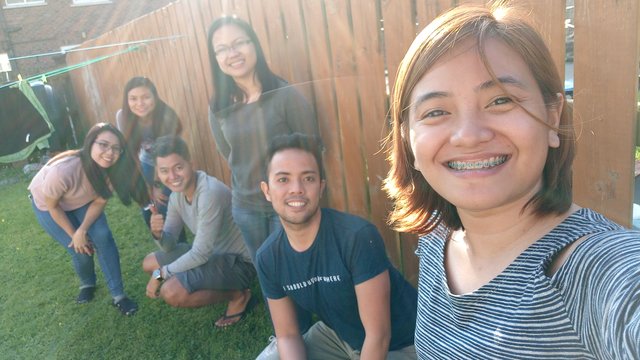 From right: Me, Kevin, Janine, Mark, Fayrene and Dhana.
Even our senior Filipino nurses and their husbands stayed outside. We all had a good conversation about the Filipino community here about the comparison of their lives before and with ours.
The cold was actually manageable not until around 2030. We all went inside and gathered in the living room because Ate Mariza ordered Domino's pizza.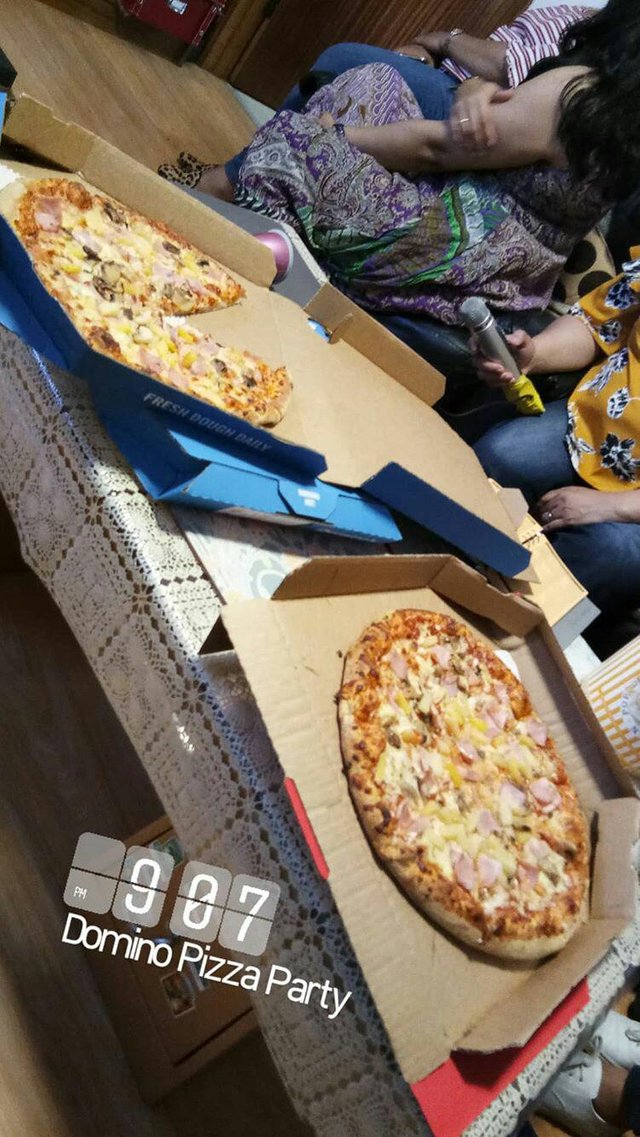 Taken from my Instagram My Day.
As to most Filipino homes, karaoke will never be gone so we also did that.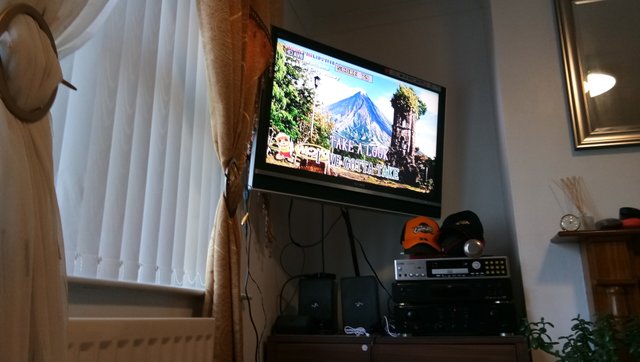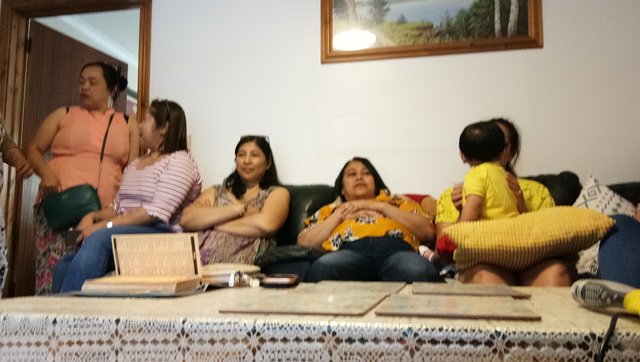 We went home by 2200 because I felt tired already from an early appointment. Nonetheless, I haven't felt homesick yet because of these people around me who makes me feel at home.
Til next update guys!
Much love from Northern Ireland,