How I find Northern Ireland so far... | Life Blog # 10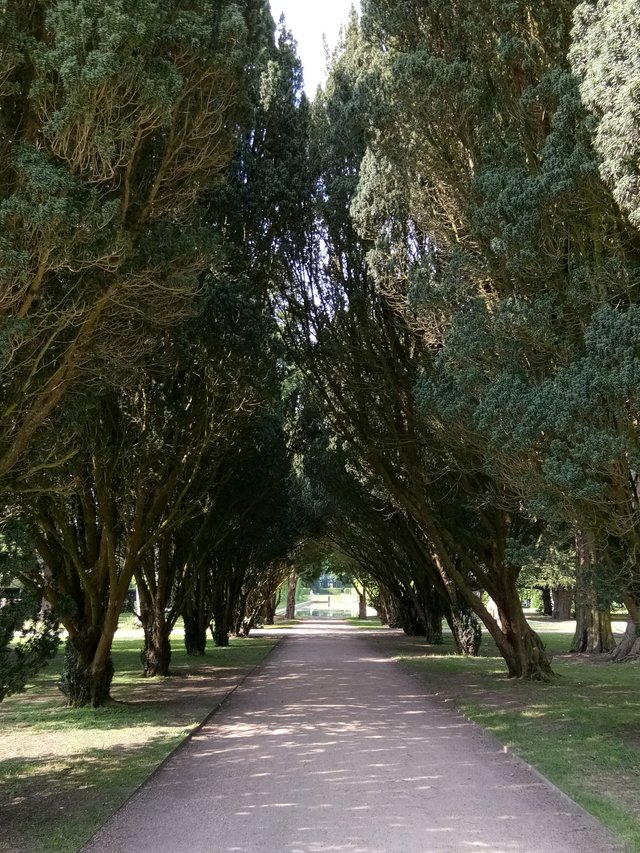 Antrim Castle Garden
NORTHERN IRELAND...
It's been three days since I came here in Antrim, Northern Ireland and I've been having lovely days despite the adjustment I have to make from sleeping hours to their climate.
Since it's spring here right now, they're having hotter days than the usual. Temperature varies from 22 to 24 degrees celsius. Even though it's already hot for them and the sun is out, my body is still taking it's time to adjust to the coldness of the place.
I wear leg warmers under my pants and a thick jacket to keep me warm and I find staying inside our accommodation helpful than being outside.
Three days have passed and it's also been three days of being invited to different Filipino gatherings.
On our second day, kuya Jose invited us to go on a roadtrip with him to Craigavon, which was a 45 minute ride from Antrim. We went to my workmate's aunt who worked in a nursing care home at Craigavon for 17 years already.
We stayed there for about 30 minutes then we went back to Antrim immediately. Kuya Jose then drove us to see Antrim Castle Gardens which was a large recreational area.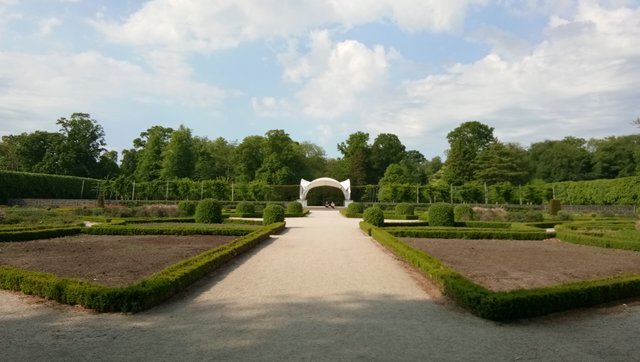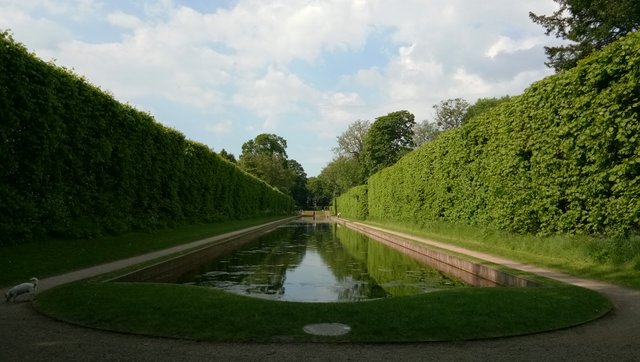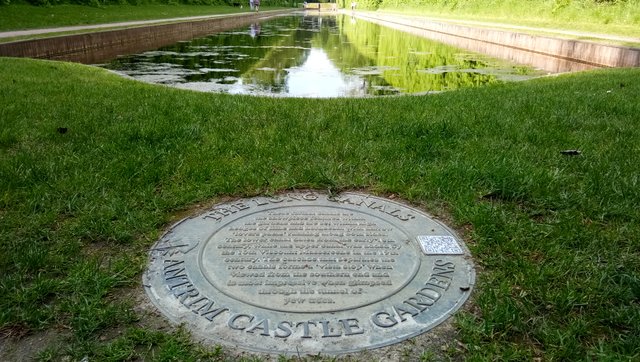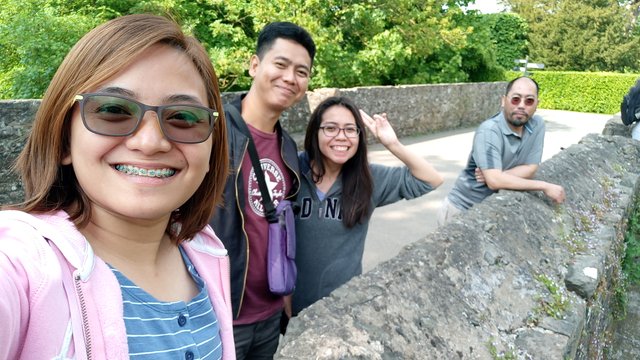 From left: Me, Mark, Fayrene, and Kuya Jose.
After we went around Antrim Castle Gardens, we went home and was able to have a good chit chat with our dorm mates in our living room. They shared to us how some forms in the hospital be filled up and some other stories they have experienced at work.
At around 1800, Ate May, also a senior Filipina nurse, called Fayrene and told us they invited us to come over their house for a dinner and she'll be picking us after 5 minutes in the accommodation. Without second thoughts, we went there because ate May was so imperative for us to come with her.
We had barbecue, fruit salad, roasted chicken and some other Filipino dishes. Other young Filipino nurses also came and we had karaoke which is always present in a Filipino home even here abroad.
We went home late and slept after the party.
Sunday...
Here comes Sunday. My workmates told us that we will go altogether to church, at St. Comgalls Parish, a Roman Catholic church here.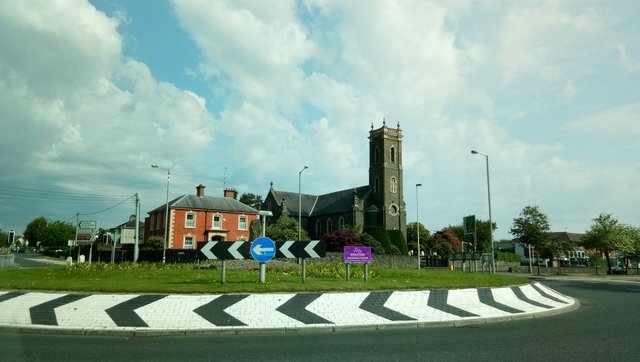 St. Comgalls Parish is the one with the bellfry tower.
We attended the 1200 mass. I saw Kuya Jose and his family and some other fellow Filipina nurses.
The mass ended by 1300 and Kevin, who is our dorm mate, saw Ate Lyn, a senior Filipina Nurse and she invited us to have a drink at Starbucks.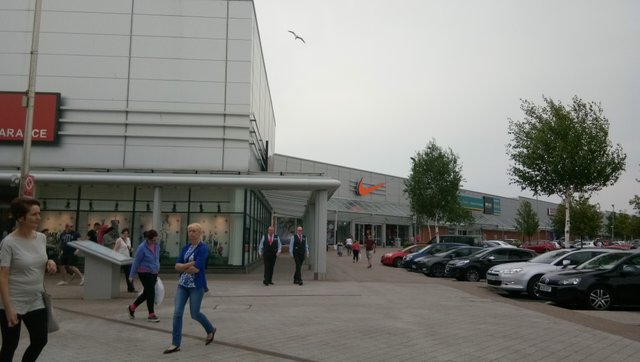 Junction Mall here in Antrim.
We walked from the church to the mall for about 30 minutes. We went inside Starbucks and Ate Lyn bought us drinks.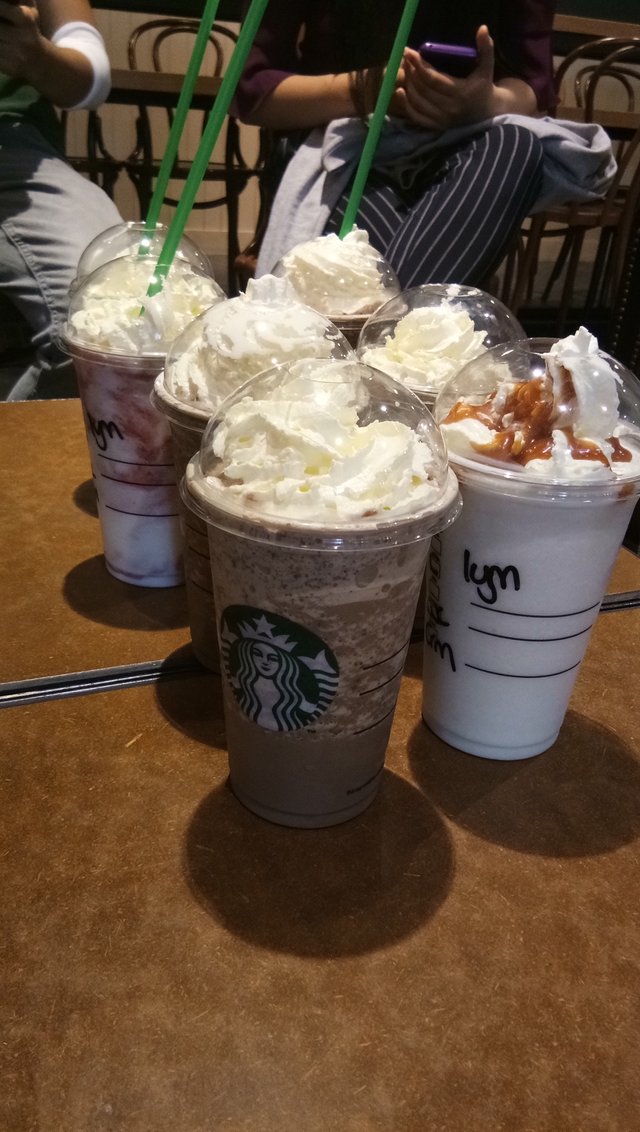 Kuya Jose on the other hand, called Mark and invited us to have dinner with them. But before we went to their home, we bought our groceries at Asda, a retail store here then was picked up by a cab and arrived at Kuya Jose and Ate Marevick's house.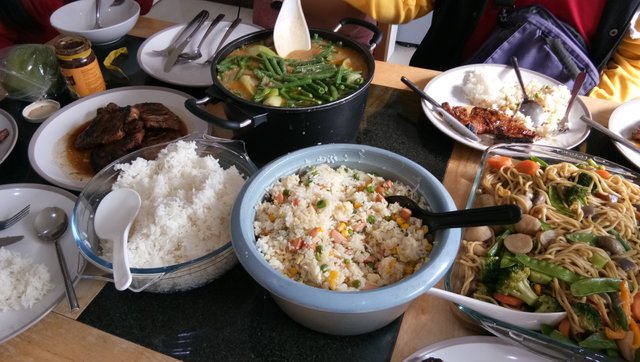 We had barbecue which was prepared and cooked by Kuya Jose, Pansit cooked by Ate Marevick, and Kare-Kare and fried rice which was brought by ate Lyn who also came to have dinner with us.
We all had a good conversation during dinner time. The ate's also told us about tips that we should take note of. They even told us that Northern Ireland is a best option to work with based on their experiences.
We ended the night at 2300. Ate Marevick drove us home.
It's been three good days with other Filipinos who are very warm in welcoming us here at Antrim. They definitely make you feel home even when you're actually far from home.
I hope that I'll be making more of good memories here soon.
Til my next update guys!
Much love from Northern Ireland,