On Sunday, we decided to embark on our first landscape journey. As beginners, we decided to target relatively close objects. The choice fell on the historic bridges in Stańczyki and less known in Kiepojcia. It was also the first attempt of a car that was not fresh. We set off around 13 o'clock. The route went quietly. Fortunately, the car did not refuse to obey. When we arrived, we couldn't find our destination, so we asked the local biker who helped us a lot. It was obvious from him that he was already used to this type of question. Well, such a charm of tourist places, maybe the management should do something to make the signs better.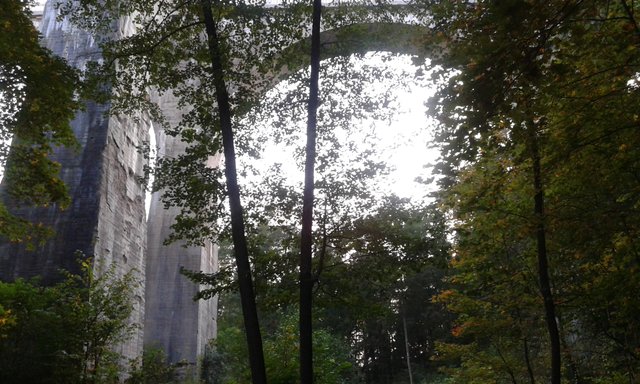 Well, but at least we know that the local people are very friendly. When we went to the indicated place, we saw a bridge, to the top of which led a steep hill. Without thinking, we set out to get to the place as soon as possible. The views from above were beautiful. Calm picture of nature - these words can be used to describe what we have seen. However, we knew that somewhere in the area there are 2 other bridges that we could not find. By chance we met a woman who just came to take pictures of the landscape. After asking about our purpose of searching, we learned that there is no road there and you have to walk. So without thinking, we set off on our next adventure! The whole route would run smoothly if not for one drawback.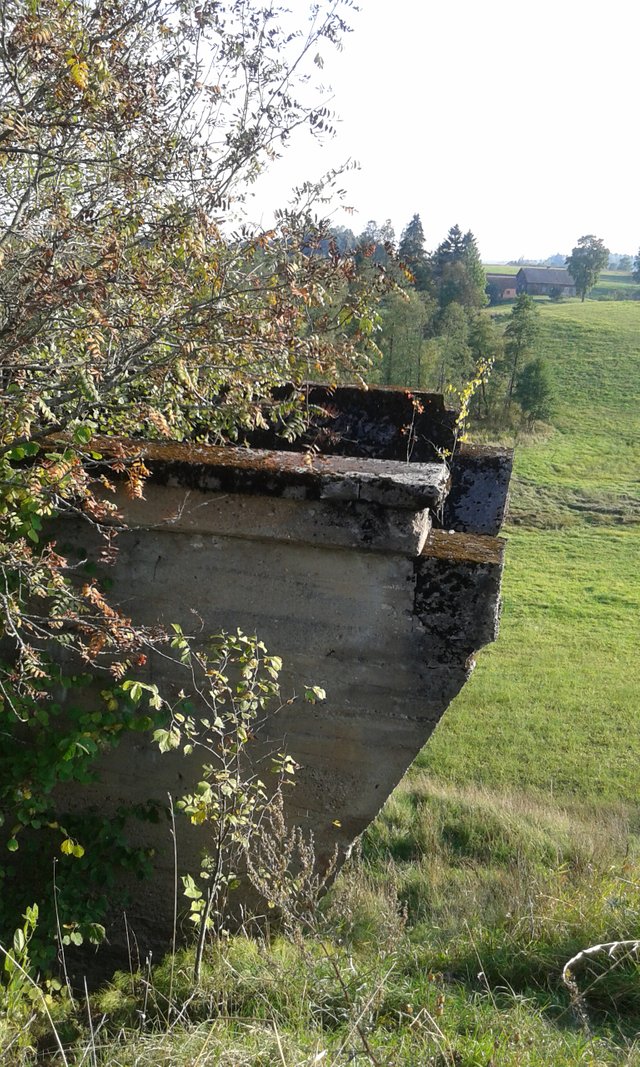 A cow appeared on our way, which probably was not necessarily friendly to us. Her gaze suggested as if we were a potential target for an attack, however, she was attached, so her plans had no chance of success, After a short downtime we managed to walk past under the watchful eyes of our beloved fudge. Apparently she was the guardian of the next bridges, because it was not a while, and we were at the destination. Further views, more photos and more memories of the place not everyone reaches were worth the effort. Coming back from that place we didn't see our spotted friend anymore, it's a shame because we've missed them a little. Let's just hope it hasn't fallen down because it would be a shame. After visiting those still forgotten but undoubtedly having their charm places, we set off to the main purpose of the trip, which were the bridges in Stańczyki. It is a very strongly promoted place that attracts many tourists every year, even those from the farthest corners. And no wonder, the bridges are located in a very picturesque hilly terrain, which makes an amazing visual impression.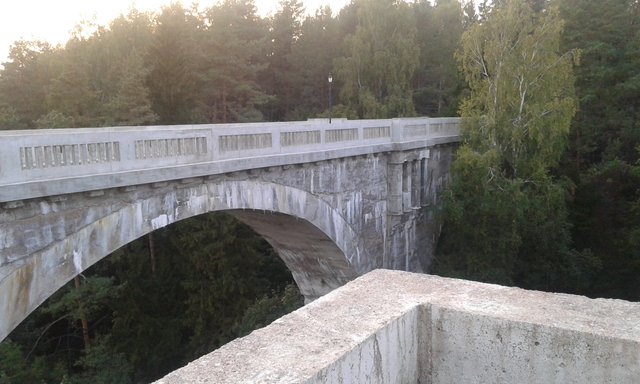 The route to them was without any adventures and we reached our destination safely. Without wasting time we went upstairs. Being at the entrance, we learned that the entrance is for a modest fee, and the money was in the car .. Fortunately, an additional route down and back up is a form of recreation for us, not a torture, and after a few minutes we were on the bridges . Then we had another proof of the sense of the trip to this place. The views were amazing, though fear could give people with fear of heights. We decided to go down the stairs to explore the areas under the bridges. The stairs caused some problems because their condition was not the best, but fortunately it was possible without any health adventures. There was a bridge downstairs that made it possible to cross a small river. Very nice and atmospheric place, and magnificent historic bridges stretched over us. By default, some photos in each new place and back to the top of the bridges for ... some more photos. Well, but in the end what you experience is forever, and it's worth supporting your memory. Before setting off on the return route, a quick meal and a trip. There were no more adventures again and as we planned we returned home. It was definitely worth to experience such an adventure, get to know the charms of the region where you spent your whole life.!!