I had learned this lessions before, travelling on a plane via Chicago is simply not a good idea during Winter months. Chances of cancellation are high and frequent.
I have been reminded again today. Was traveling to Steambot, CO on a short ski trip.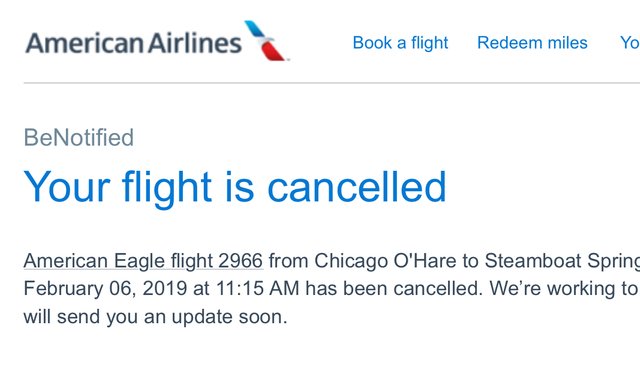 Luckily I was able to find another flight to Denver whoch is only 2-3h away and will be able to take a car to Steamboat.
That was close.