Free Food For The Taking? Nope! It's A Japanese Honor System Shop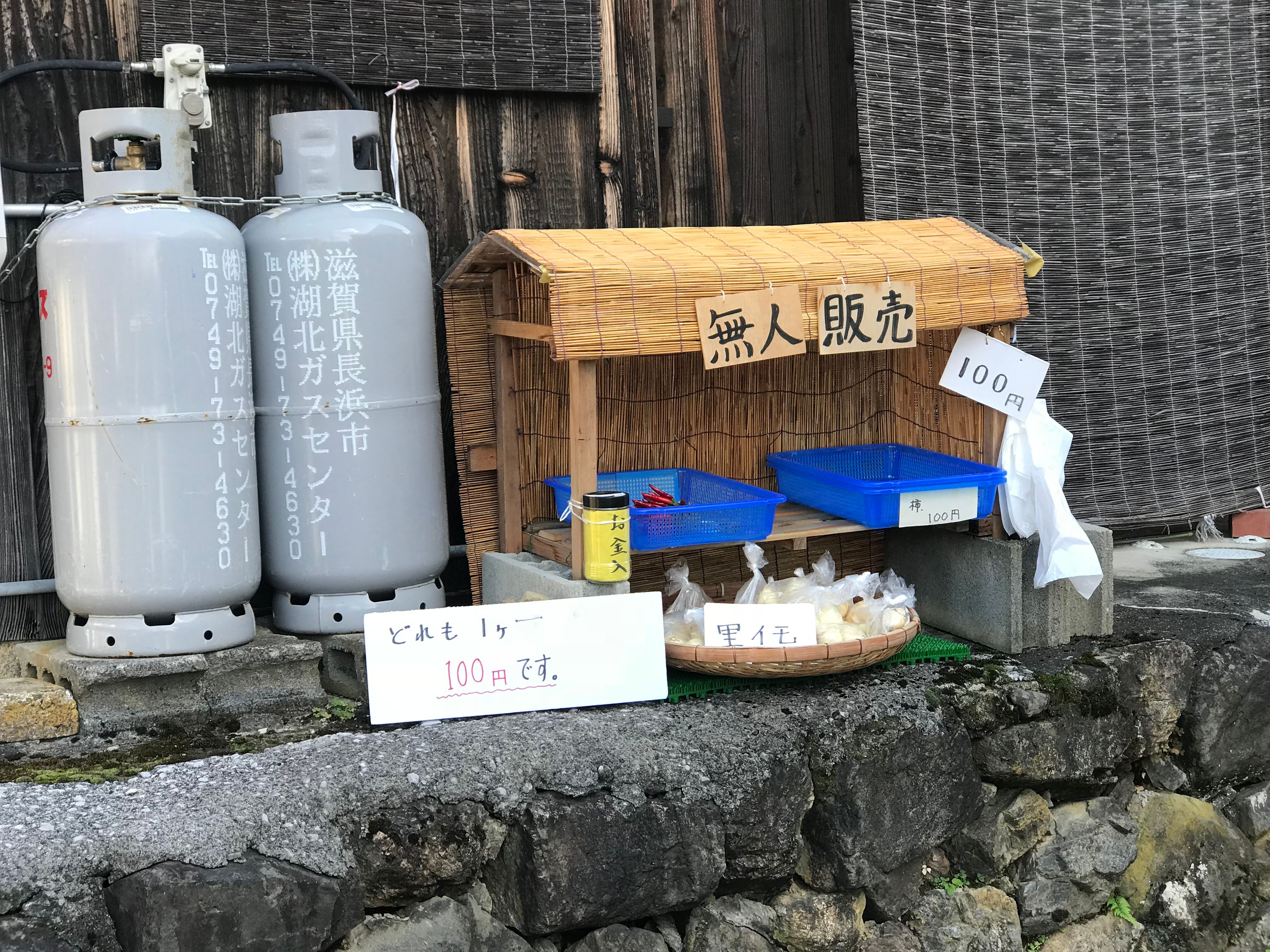 If you were selling stuff, would you just leave that stuff on the side of the road with a sign saying "Unmanned Sales" and a tin can to put the money in? No?
Well, they do that in Japan. I'm not sure if they do it in the big cities, but out here in the boonies where I live, it's a common practice.
You'll see these shops if you pay attention when walking the backstreets of small towns. They usually sell home grown vegetables and fruits. Who needs vending machines when you can just trust people not to steal?
The unmanned shop in the photo was selling satoimo AKA taro, some peppers, and it looks like they were out of persimmons (if I'm reading the kanji correctly).