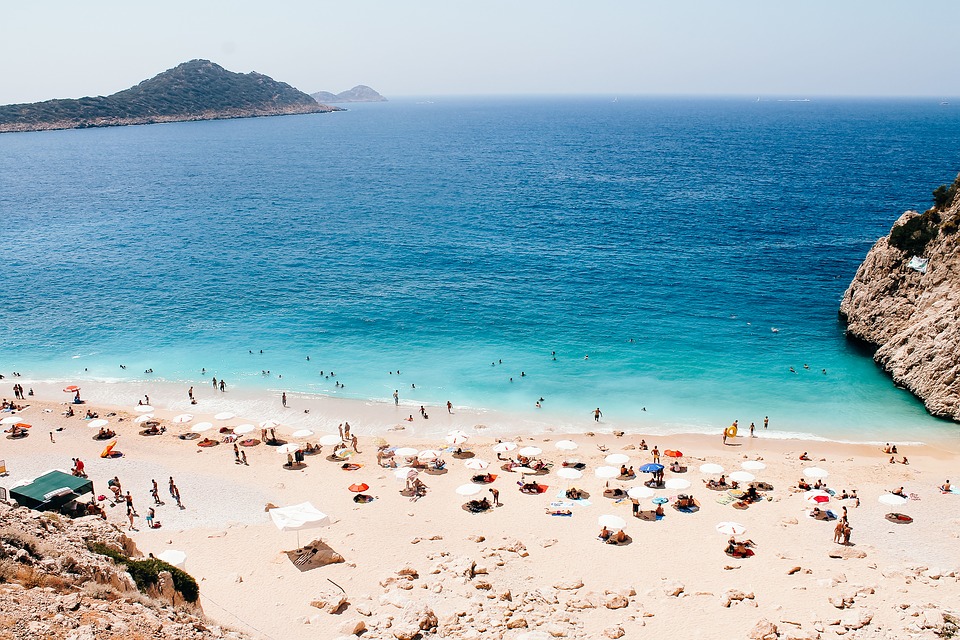 If you are following me, you've probably seen my previous post about Antalya. This article is the third episode which is about my vacation in Antalya.
TR
Eğer beni takip ediyorsanız muhtemelen Antalya'daki tatilimle ilgili bir önceki yazılarımı görmüşsünüzdür. Bu yazı da Antalya'daki tatilimin üçüncü bölümü olacak.
Antalya is a holiday paradise in a lovely natural setting. The pine clad Toros Mountains sweep down to the crystal clear sea forming an irregular coastline of rocky headlands and secluded coves. The region is bathed in sunshine for 300 days of the year and is thus perfect for a lazy holiday of sunbathing and swimming, or for sporting activities such as windsurfing, water skiing, sailing, mountain climbing, hunting and spelunking. Those who vacation in March and April can skiin the mornings and in the afternoons swim in the warm waters of the mediterranean. The coast is lined with magnificent beaches lapped by clear blue water, and surrounded by pine forests, olive and citrus groves, palm trees, avocado trees annd banana plantations. Important historical sites await discovery in these marvellous surroundings, which are home to a rich variety of plant and wildlife, and which are now protected as a conservation area. Holidaymakers will find everything here they can imagine for a perfect vacation. The Turkish Riviera is the tourist capital of Turkey. With it's wide ranging accomnodation, from tourist class to deluxe hotels, the hospitable people of Antalya are always ready to welcome you.
Today I am gonna introduce you some famous places in Antalya which I was not able to go. But I wanted to show you some places you might like.
TR
Antalya, dünyaca ünlü harika turkuaz sahillere sahip ve ülkemizin son derece popüler bir tatil beldesidir. Şehir yılın neredeyse 300 günü güneşlidir ve ayrıca yelken, dağcılık, avcılık ve rüzgar sörfü gibi spor aktivitelerinin yapılabileceği ideal bir yerdir. Antalya'nın sahilleri berrak turkuaz mavisi ile süslenmiş görkemli plajlara sahiptir ve sahil boyunca bir çok zeytin bahçeleri, çam ormanları ve avokado ağaçları da bulabilirsiniz. Bence Antalya'yı Türkiye'nin turistik başkenti diyebiliriz.
Bugün sizlere bir önceki yazılarımda bahsedemediğim ve maalesef gidemediğim Antalya'nın bazı yerlerini tanıtacağım.
Kemer
The 42 km of road from Antalya to Kemer go through spectacular mountain scenery. This resort town has been designed to blend in with the scenery and offers the perfect environment for a wonderful holiday. There is a fully equipped marina and the unspoilt bays and beaches South of the town are a yachtsman's dream. Shoppers will delight ar the wonderful range of high quality souvennirs that can be bougt here. There is a beach promenade on the northern part of marina which has steps leading down from its cafes and shops directly to the beach. Kemer beach is rated Blue Flag ( meaning clean beach) by the European Union. In the Yörük ( Nomad) Theme Park, overlooking a lovely bay, you can watch traditional craftsmen at work. Along the adjoining bay is a charming and delighful spot with sports and entertainment facilities discreetly hidden in pine groves. The colorful Kemer Carnival is held in the spring. Also in the spring are the yacht races between Kemer and Girne ( in the Turkish Republic of Northern Cyprus). Kızıltepe, Göynük ( Blue Flag) and Beldibi ( Blue Flag), North of Kemer, and Çamyuva and Tekirova ( Blue Flag), to the South, are tourist centres that provide for a variety of activities and holiday villages all built to blend into the forest that encircles them. Of all the beautiful places in the Kemer region these areas are the favourites.
Kemer
TR
Antalya merkezden Kemer'e yaklaşık 42 km'lik bir yol var ve bu yolda muhteşem dağ manzaraları göreceksiniz. Kemer plajı, Avrupa Birliği tarafından Mavi Bayrak (temiz plaj) olarak derecelendirilmiştir. Ünlü Kemer karnavalı genellikle bahar aylarında yapılır. Ayrıca Kemer Girne arası yat yarışları da bahar aylarında yapılmaktadır. Kemer'in kuzeyinde Kızıltepe, Göynük (Mavi Bayrak) ve Beldibi (Mavi Bayrak), güneyde Çamyuva ve Tekirova (Mavi Bayrak), gibi çok temiz plajlar mevcuttur ve orada konaklayabileceğiniz tatil köyleri de mevcuttur. Bu, yazdığım yerler Kemer'de en beğenilen yerlerdir.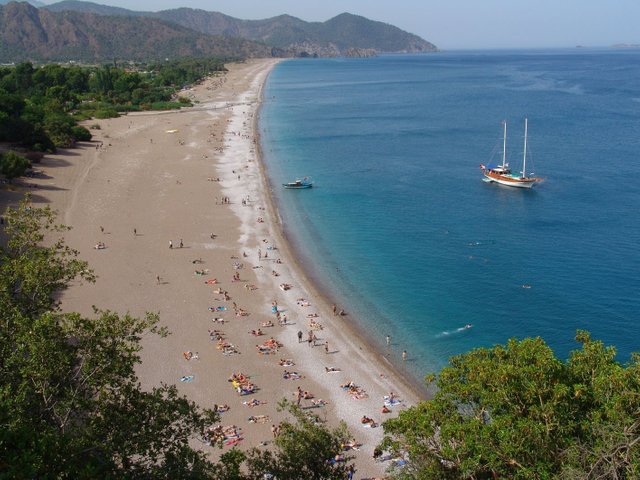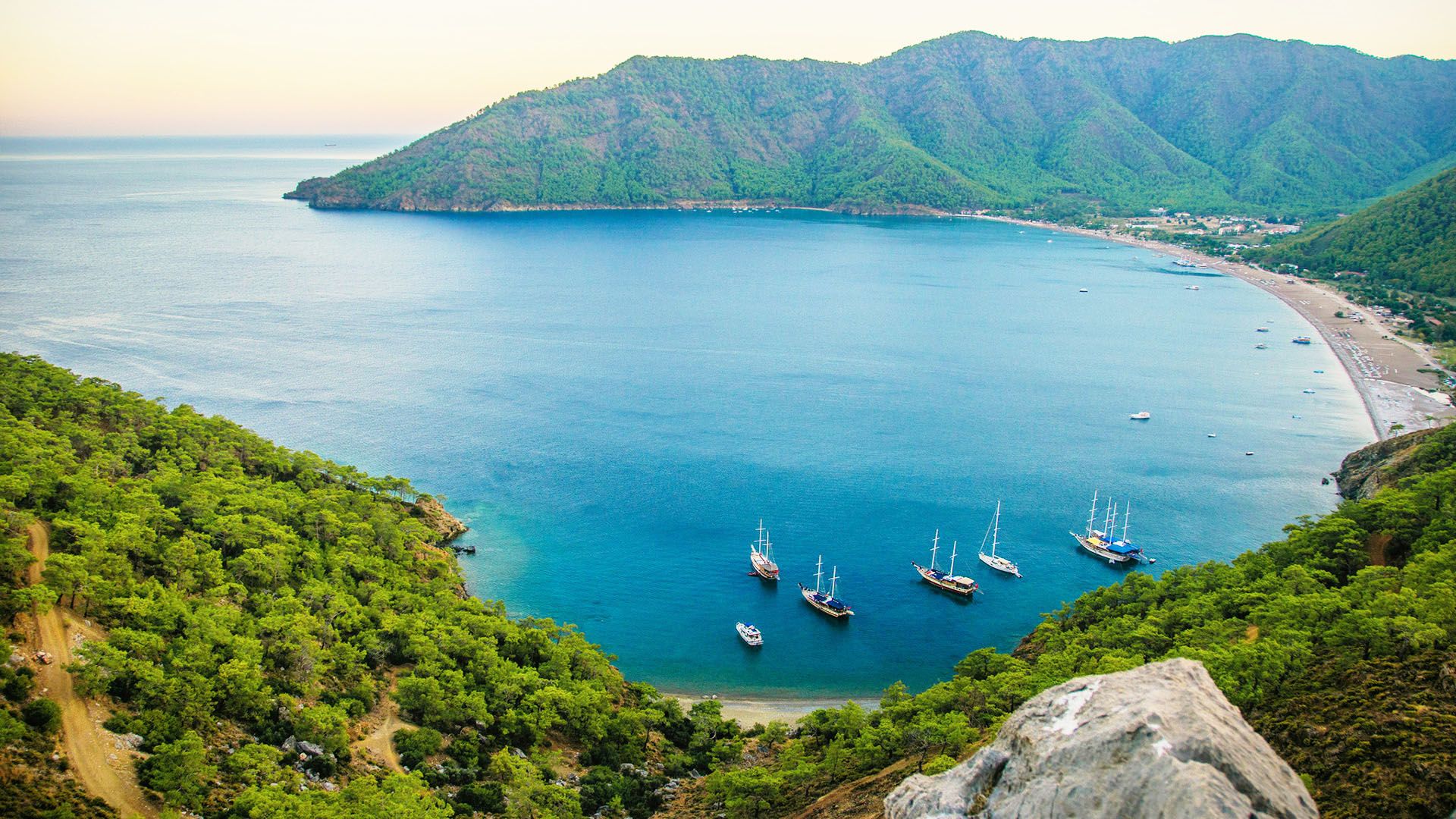 Demre
This site is the ancient Myra(25 km to the West of Finike) and it is best known for St. Nicholas, the bishop of this Mediterranean city during the 4th century, who died here in 342 A.D. Every year in December the St. Nicholas Commemoration Ceremony is held, attracting many tourists who spend their Christmas holiday on the sunny coast of ancient Lycia. In ancient Myra, many rock tombs overlook the splendid theatre. Dalyanağzı, the ancient harbour of Andriace, 6 km West of Demre, is perfect for swimming as well as relacing on the sandy beaches.
Tr
Demre
Demre, St. Nicholas'ın ( Noel Baba) doğuğu yer ve M.S. 342 yılında öldüğü yer olarak düşünülmektedir. Her yıl Aralık ayında binlerce turist noel tatilini geçirmek için burayı ziyaret eder. Son derece sakin ve huzur dolu bir yerdir.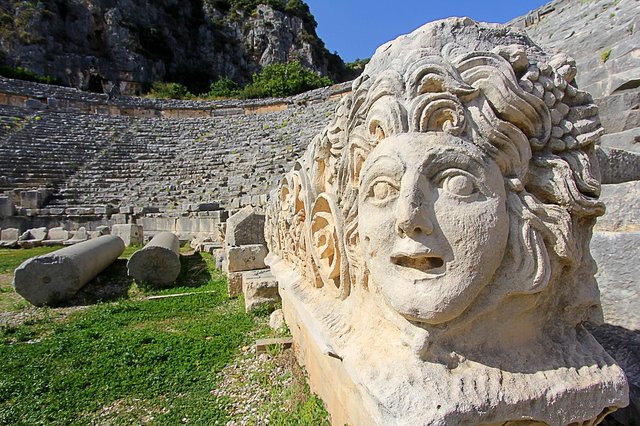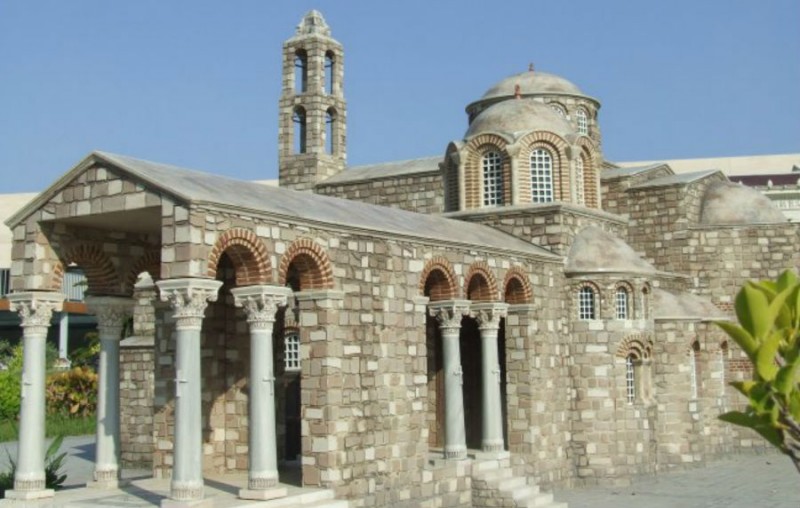 Phaselis
Situated at the foot of Mt. Tahtalı ( Olympos), 15 km South of Kemer, the three harbours of Phaselis were the reason for it's historical role as a commercial centre. The view of Mt. Tahtalı from the South harbour is particulary spectacular. The sheltered, pebbled and sandy beaches around the bays are delightful and the waters here are calm and safe for children and young swimmers.The ruins of aqueducts, agoras, baths, a theatre, Hadrian's Gate, and an acropolis underline the city's historical importance.
Faselis
TR
Faselis antik bir Roma şehridir ve Kemer'in yaklaşık 15 km Batısında yer alır. Ailenizle ziyaret edebileceğiniz sakin ve güvenli bir yerdir ve ayrıca kumlu ve çakıllı plajları da mevcuttur. Su kemerleri, agoralar, hamamlar, tiyatro ve Hadrian Kapısı kentin tarihsel öneminin altını çizmektedir.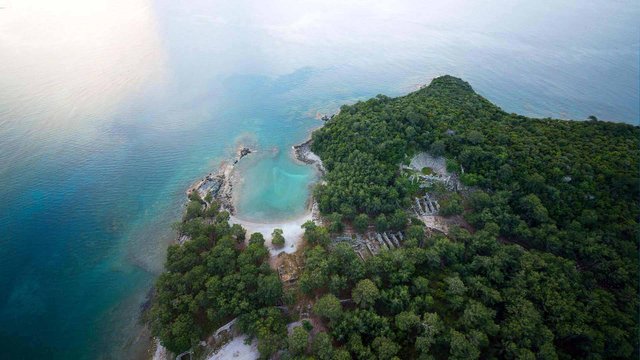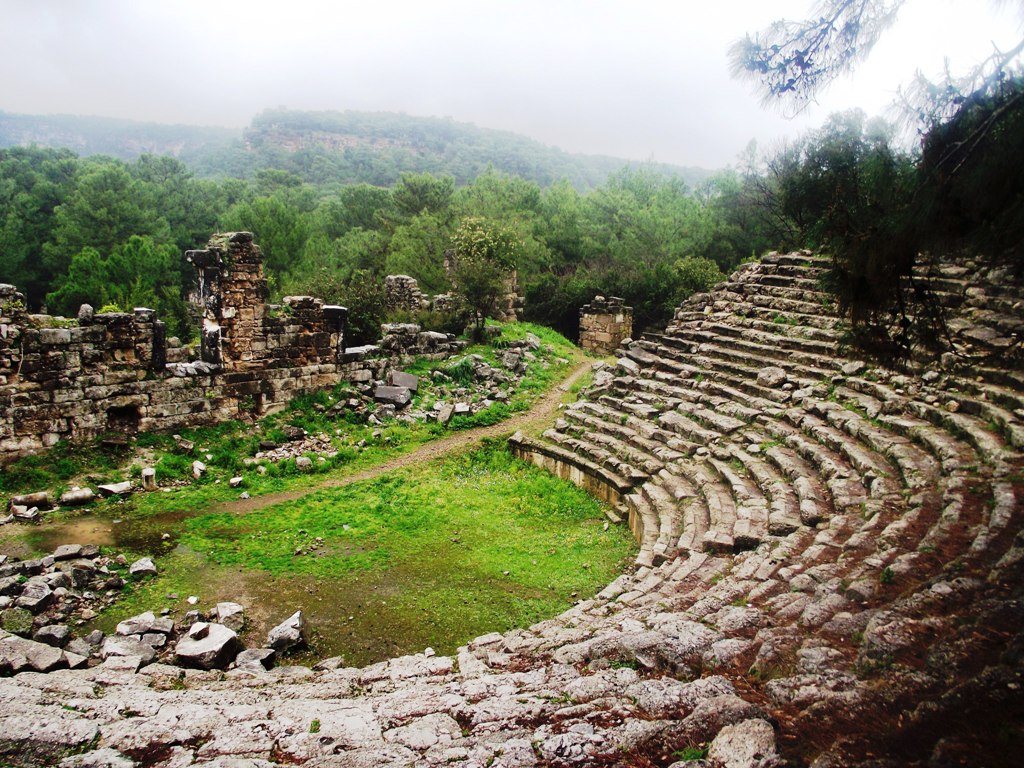 You might be interested in other episodes which is about Antalya;
https://steemit.com/travel/@kenan1989/my-vacation-in-antalya-turkey-1-antalya-daki-tatilim-1-eng-tr
https://steemit.com/travel/@kenan1989/olympos-ancient-city-antalya-turkey-olympos-antik-sehri-antalya-eng-tr
Source: pixabay.com, google images
FOR MORE, PLEASE