The charm of sunset on the coast
Natural Tree House Tour
Hi guys, This time I will share my story of travel in a tourist place located in Aceh, Indonesia. I was traveling in a Nature resort.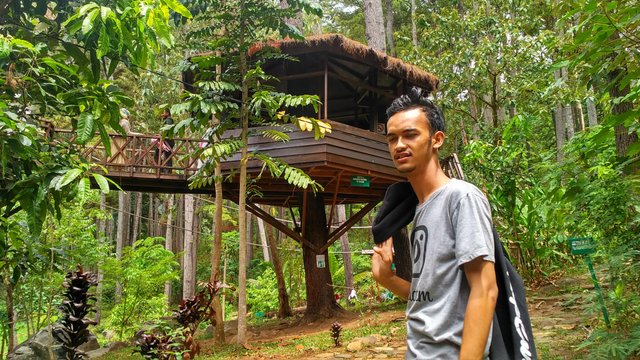 Here is a house on a tree. This is one part of this place that becomes the hallmark that can spoil the visitors.
The tree house is located on a side street, but it is surrounded by the Seulawah forest. Which has lots of trees and hills. So that visitors can immediately feel the freshness of nature around.
Cleanliness in this place is also well maintained by petigas here. To enter here we just pay Rp.3000 (Indonesian currency).
That's my story this time, keep follow my post. Do not forget to support me by way of voteup and restem if you like my post this. Continue to be yourself and do not forget to smile today. I am @kedirimoet regards, "Aneuk Nanggroe".
---
---
Thanks for vote up, please follow me to next post
---
---