I went to Ecuador for the invitation of my Ecuadorian friend, who was actively involved in helping the indigenous people in that region. I had the opportunity to see how the Andean highlanders lived, and also to visit one of the Amazonian jungle villages - SARAYAKU. It was an extremely rich and powerful experience, because it convinced me that in today's commercialized world, one can live in harmony with nature and with oneself, and in doing so, grow and make full use of life. On the other hand, I could also see that the conquest of Latin America was not over yet and that the famous AVATAR movie is a true story - not actually a fiction, unfortunately ...
 
Ecuador is very interestingly located - it contains a piece of coastline from the Pacific side, through the middle of the country runs the Andes, and the East belongs to the Amazon jungle. Consequently, it is also culturally diverse. Today, I invite readers for a short "hiking" in the Andes ... 
ANDES  
Immediately after landing at Quito airport, we went on a trip to ANDES, which is breathtaking - not only for its beauty but also for its low oxygen content in thin air ... Here is a dizzying sight - on the edge of a volcanic crater filled with a lake.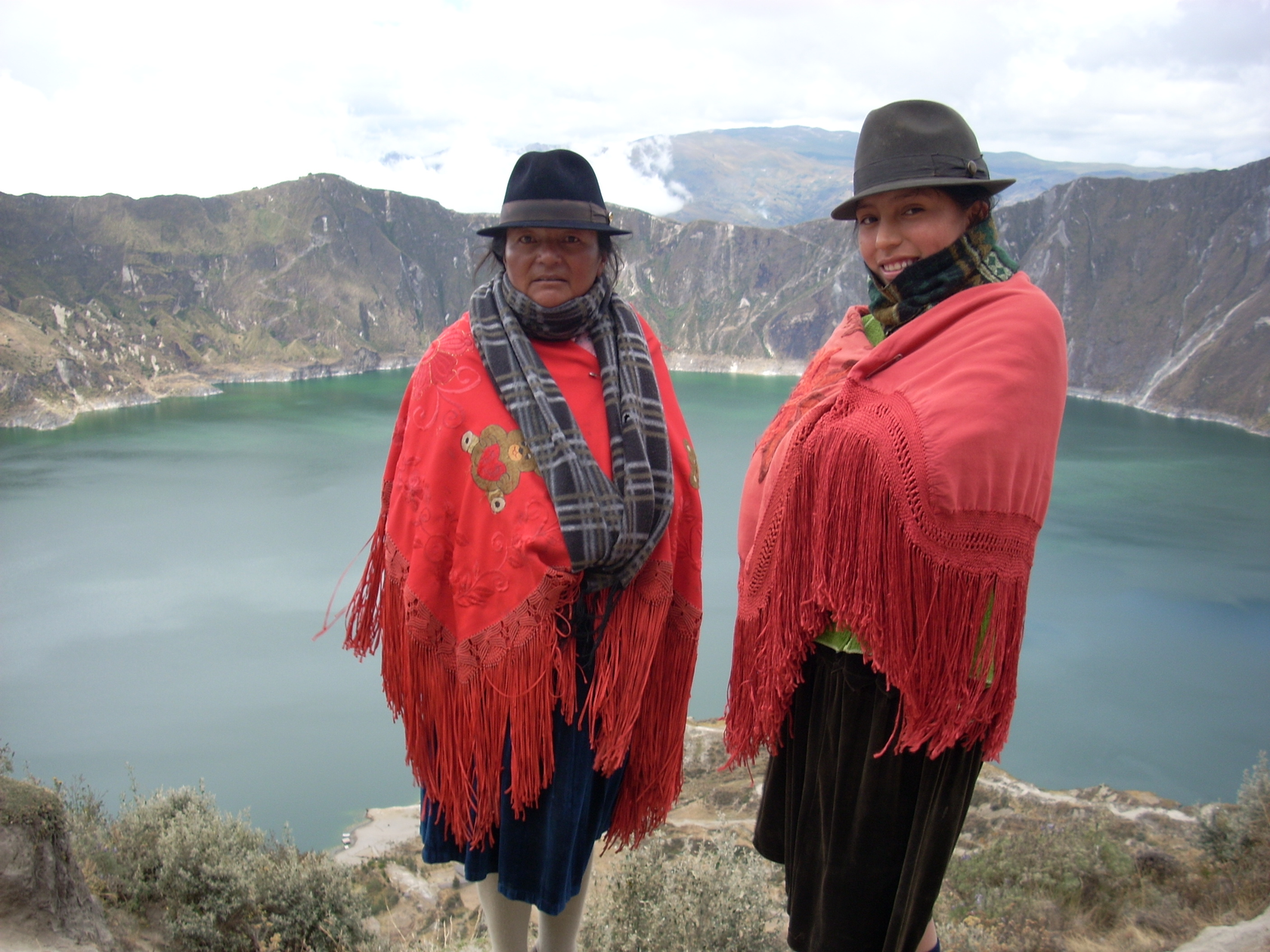 Although, residents of these areas live in very difficult conditions, they are always smiling and cheerful. At this altitude (about 6000 m) they have to deal with the cold, the lack of oxygen and the scarcity of vegetables and fruits. But the Andean Indians are great hosts - they live modestly, but ecologically – in such circumstances there is no right to waste. When after a grueling march to the bottom of the crater and climbing back, we felt hungry (and we were a total of 10 people), the Andean hostess said she could not accept all of us to her diner, because there is enough food ONLY for 5 people ... Thus, we decided to split and the other five people went to another tavern. And so we managed to satisfy hunger (and the food was delicious), couple of local businesses made money from us (instead of just one) and all the food was utilised (nothing wasted or spoiled). Besides, this way we had a guarantee that everything is fresh and prepared for the day. This is just perfect MANAGEMENT!!! From the Andes we drove slowly down towards the jungle. Along the way, I could admire the enchanting views and observe how not only nature and terrain are changing, but also the dress style and general lifestyle of the locals. ![](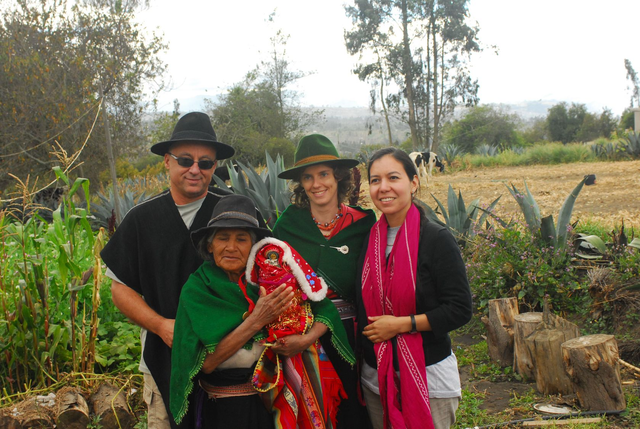 ) Due to the fact that it was late, we stopped in a small village for a sleep over, where we had a chance to participate in a local "party" with live music ... ![052.JPG](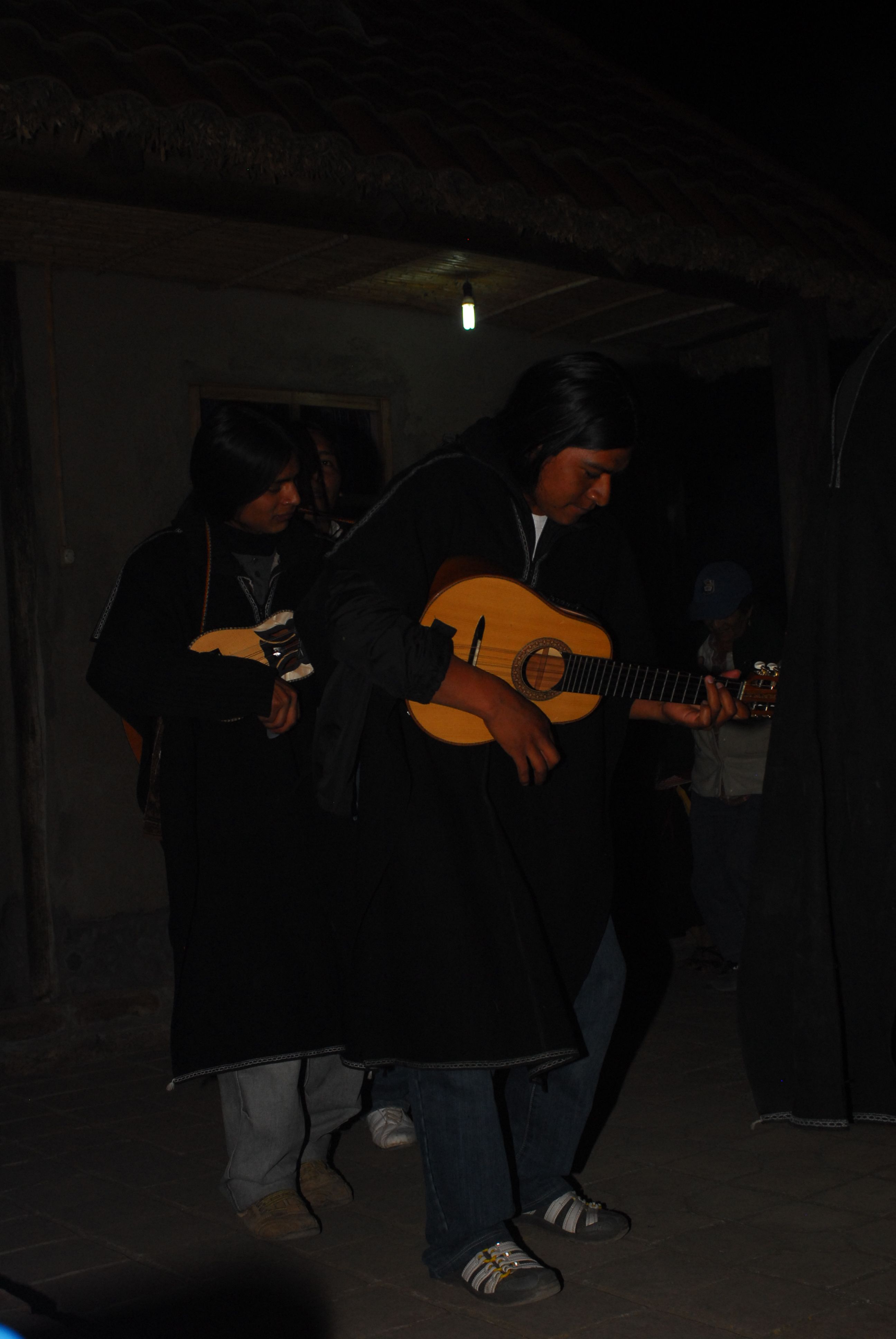 ) For a dinner we got a local specialty, which was roasted guinea pig. I admit that I had moral resistance when it came to eating this dish, but in that culture the refusal to accept food is unlikely to happen, moreover it could end up badly ... (it reminded me of Polish hospitality), so I had to quickly grasp and forget about prejudices. By the way the meat tasted very well - it reminded a chicken, but it was a little more delicate. After dinner it was dance time. ![050.JPG](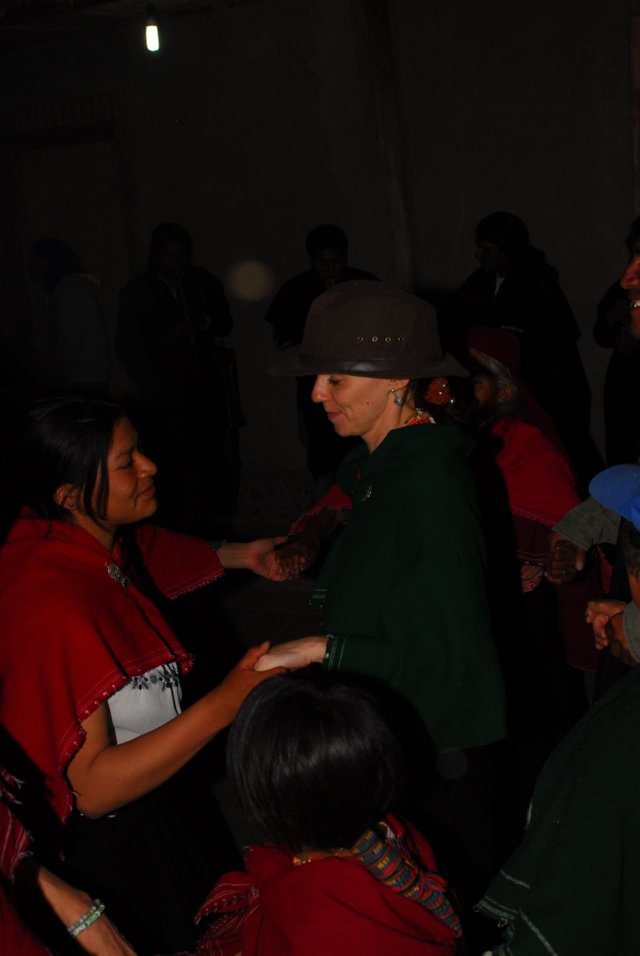 ) It lasted almost until morning ... to be continued... - jungle trip report coming soon