Waking up to THAT view – and eating Rudolf ...
I've now been on board Hurtigruten, a ferry, for four days, and my trip is coming to an end. We're soon in a city called Bodø, and tonight we'll hit our final destination; Sigerfjord, where we're gonna live for the next months. Don't know how long we'll stay there, as this is an adventure with no time limit. If you want to know why I've quit my job and moved, you can read about it here :) The no time limit-plan is because I for once don't want to have a countdown to something that's coming in the future. Instead of me thinking about how long I've got left in Sigerfjord, I want to live in the moment, and see what happens. If that makes sense :)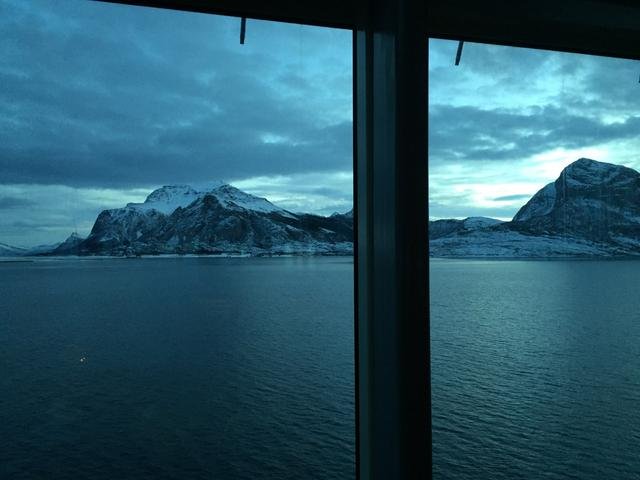 I must say that I feel lucky to live in such a beautiful country. Norway, you blow me away! Btw, the reason it's dark is because this is above the polar circle, meaning the sun wont come back till next year.
Last night we had an amazing dinner; and if you've never eaten Rudolf; do it (unless you're a vegetarian, then just take my word for it)! It's my all time favorite meat. And when I get local beer with it ... YUM!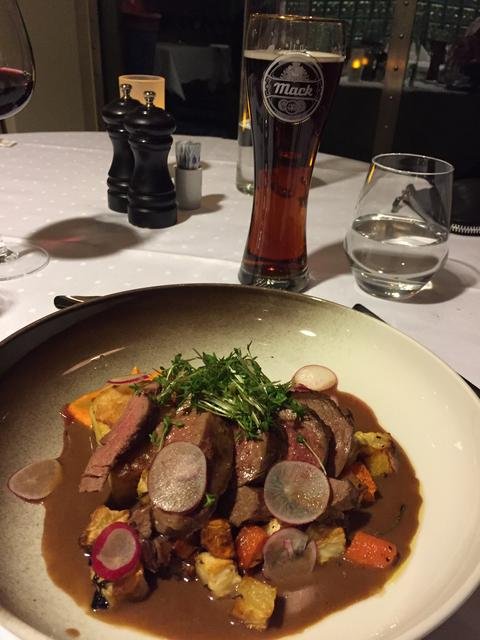 H-E-L-L-O, there!
As our trip on the big blue is coming to an end, I must recommend everyone to try Hurtigruten. It's been such a great experience, great atmosphere, great food and great place to chill out.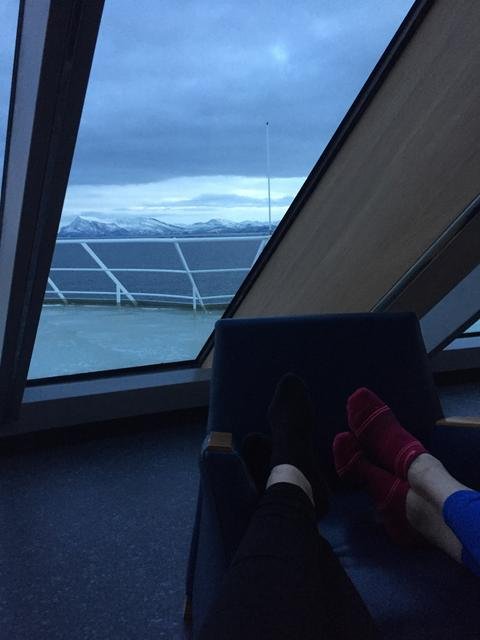 Boat life is exhausting ;)
Next you'll here from me will be when I've arrived to my new home. Excited!!
/Karianne :)