Hey Steemit friends!
As I promised I will continue with the places you should visit in Ireland. Despite that the country is pretty small it's an amazingly beautiful place and I'm going to prove it.
During the Great Famine in Ireland between 1845 and 1852, 1 million people emigrated from Ireland, mainly to America. According to Census data, the number of Americans who claim to have Irish heritage is almost 7 times larger than the entire population of Ireland! It doesn't matter if you want to look closer on the land of your ancestors or you have just common interest, I'm sure you'll find Ireland a very curious place to discover.
Here is a fact which will help you to imagine the place I'm going to talk about today. The Burren is a magical rocky wonderland around 250 (!!!) square kilometres in County Clare in the Southwest of Ireland. Wherever you look, you will see the entire surface of limestone with a slight outcrop of soil here and there.
I couldn't help myself not to fly the drone over a place like this! I was travelling to the West of Ireland with friends when we saw a lake in the middle of the grey landscape. Our first thought was to swim there (yes, we don't care in Ireland about the weather being too cold to swim) but, luckily, I flew the drone first. As you can see the lake has a green colour from algae and seeing that we didn't want to go to the water anymore...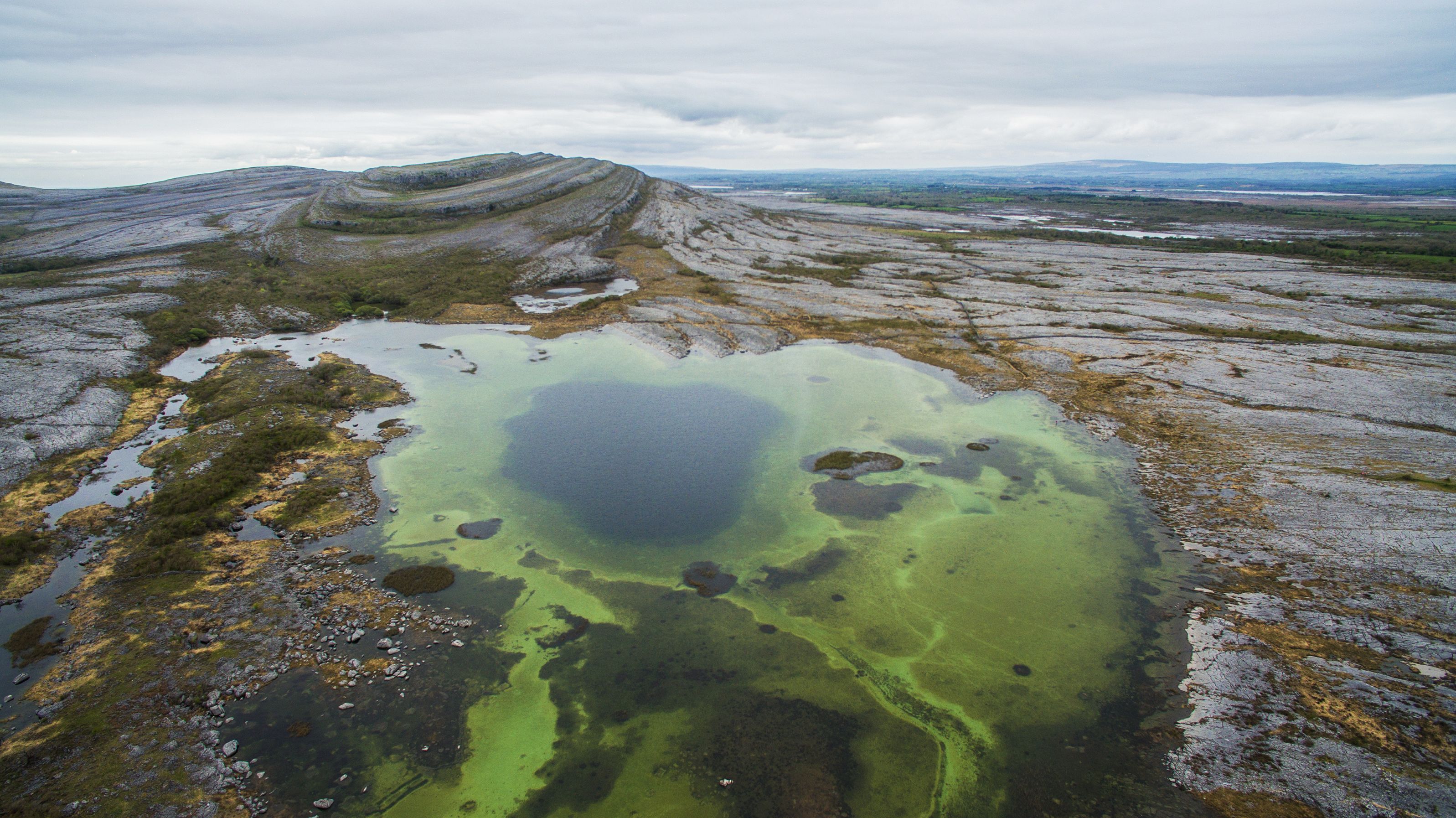 It looks like a lunar landscape even more from above! I'm still wondering why Hollywood hasn't chosen this region for their movies about aliens. I can guess it's definitely going to happen in the future ;)
With the drone I found a better way to take selfies. The quality of the photos are great and you get a totally different perspective of the surrounding area.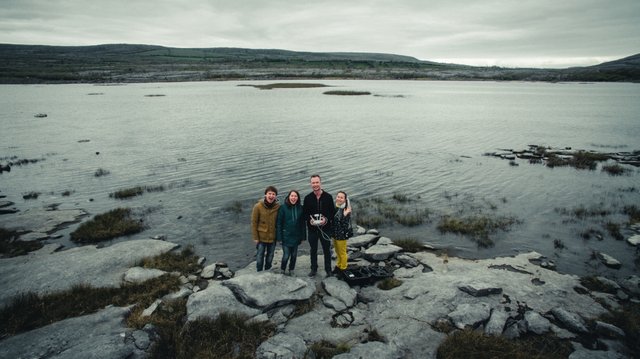 We were lucky with the weather which is really rare in the West of Ireland so we embraced the chance to do an hour walk around. We spent an hour more driving until we saw green hills again. For much longer down the road, the rocky windswept Burren was still visible.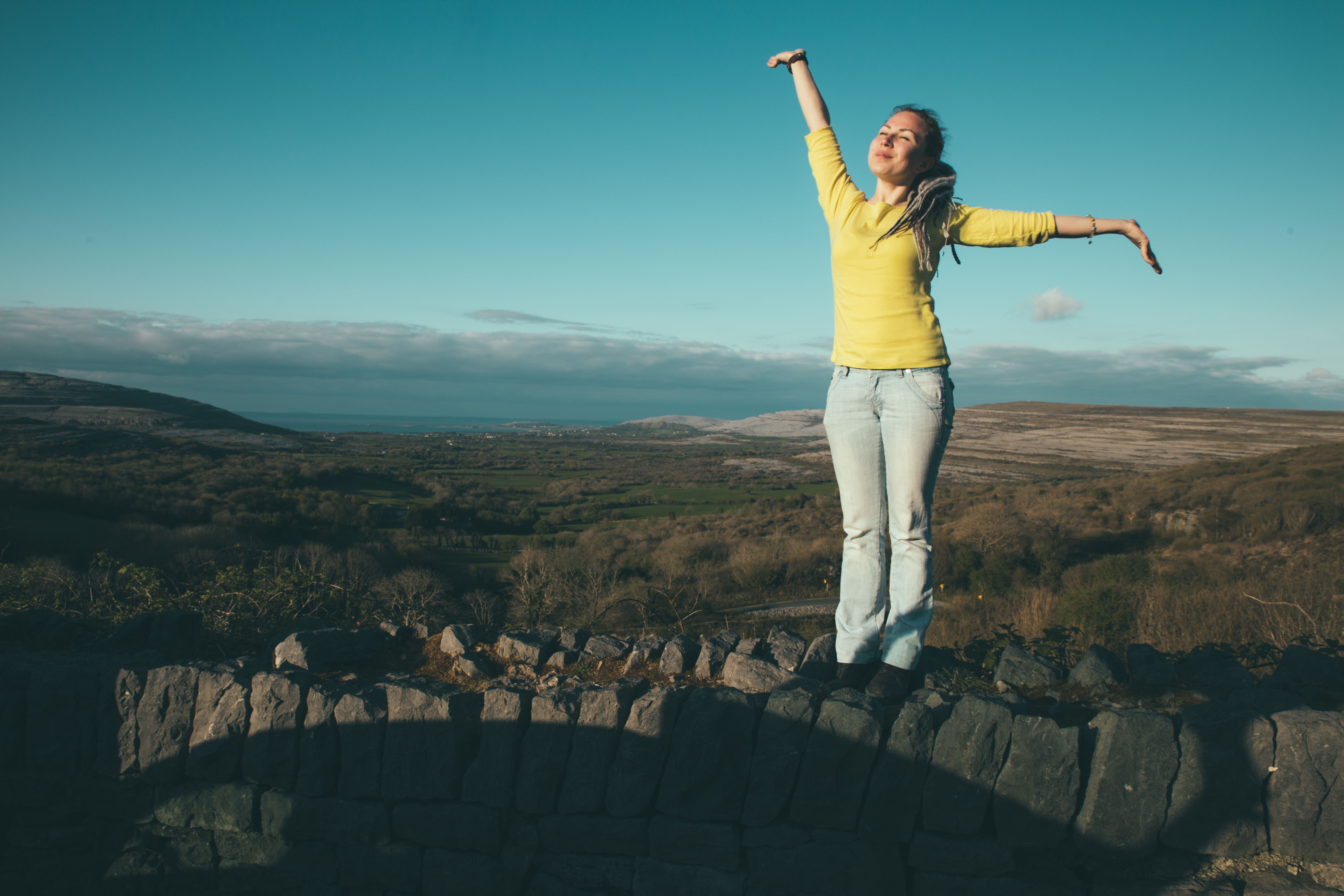 Hope you enjoyed one more view from Ireland and I hope it encourages you to visit Ireland some day!
Which photos do you prefer more - from the drone or from the normal camera?
Thank you for reading my post and I will tell you about other nice places to visit in Ireland soon!