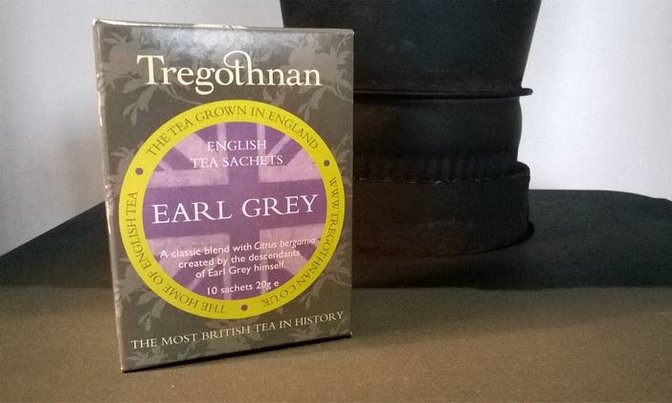 After tasting Cartwright & Butler's classic brand, next up on my sampling list is Tregothnan's Earl Grey, which is billed on the elegant little box as "The Most British Tea in History" and "The Home of English Tea".
These grandiose titles are not just hot air as currently at the time of writing, this Cornwall based company are currently one of the only producers growing locally in the UK.
I spend a lot of time exploring towns such as Truro and Newquay in Cornwall and am aware of the warm winters here.
Moving swiftly on, it seems there's a special micro-climate in this part of the world that enables tea growing to thrive.
A Little Background Information
Tregothnan planted their first tree in 1999, however they didn't begin supplying tea commercially until 2005.
Here's a video highlighting a little background information about their history, products and process.
The director of the brand, Evelyn Boscawen is the eighth great grandson of Charles Earl, who many believe to be the chap who discovered Earl Grey, and is inextricably linked to the history of this blend.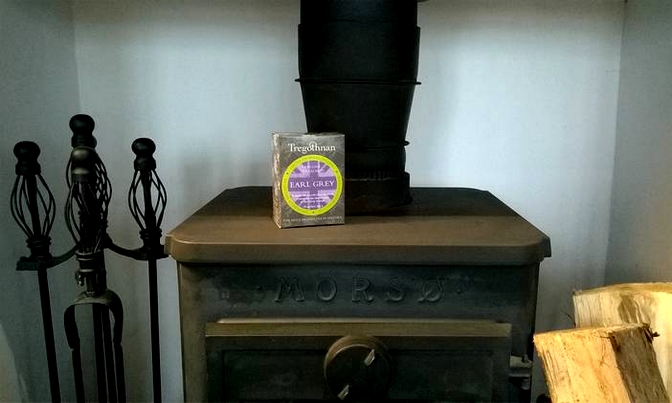 Moving swiftly on the product comes in a small box and includes 10 sachets, tipping the scales at 20g, making it a nice weight and form factor to pop in the bag if you're travelling light.
This link to Charles Grey is emphasised on the front of the box which reads:
"...A classic blend with Citrus Bergamia created by the descendants of Earl Grey himself...
Ingredients and Brewing Instructions
Written on the side of the box are some handy brewing instructions.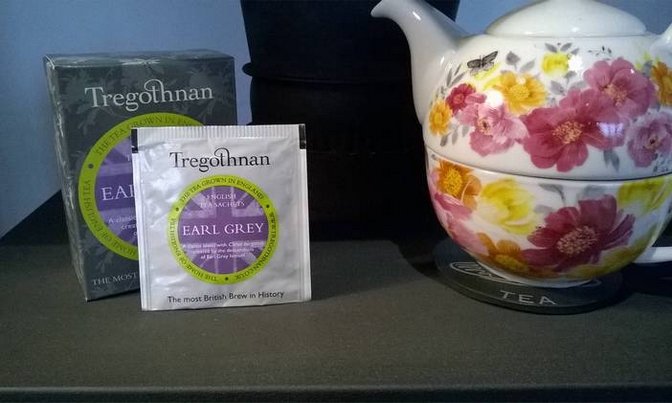 "...for perfect results use freshly boiled spring or filtered water and brew for two to three minutes before pouring. Best enjoyed without milk..."
This is useful info as some manufacturers don't include these.
The listed ingredients are featured on a sticker at the bottom of the box
"...Black Tea and Citrus, Bergamia..."
I did a little digging around and found that the black tea is in fact Assam, which is known to have a malty flavour.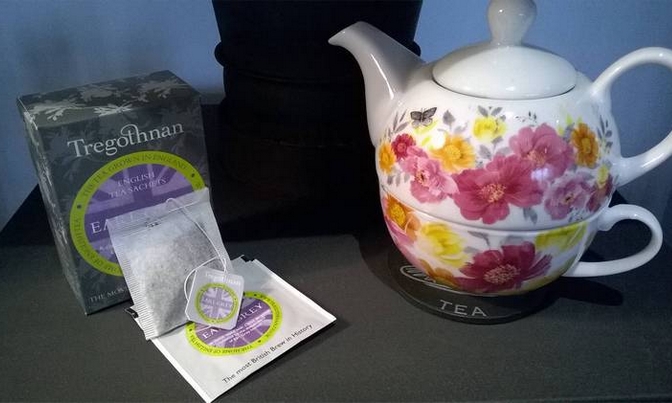 The sachet packaging lists the full business address, their guide for brewing is also repeated on the bag sachet.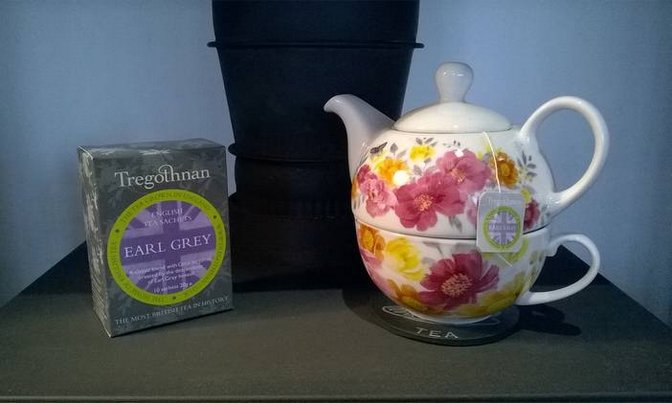 I popped in a bag and while waiting for it to brew in my teapot, I had a quick read of the colourful booklet inside the box.
From the booklet I learned more about the companies history and their product range.
It seems they also sell a range of other teas including Afternoon Darjeeling, Pure Whole Peppermint, Manuka, Green, Chamomile, Echinacea, Eucalyptus, Fennel, Nettle and Lemon.
I'd like to try their Kea Plum Jam at a later date and their Manuka honey.
Finally after 4 minutes it was ready to drink.
Tasting Results Revealed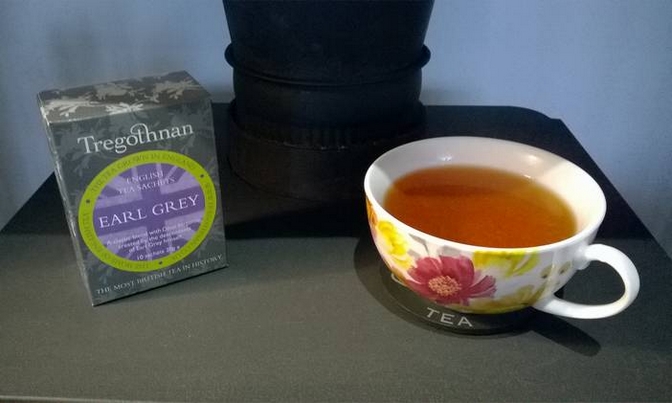 This has a lovely light and smooth taste and is the best I've tried so far!
However if you're looking for a stronger taste the Cartwright and Butler brand I reviewed last week on my blog may be more suitable.