Decentralized AirBnB - "CryptoCribs"
"Travel the World & Pay in Crypto !"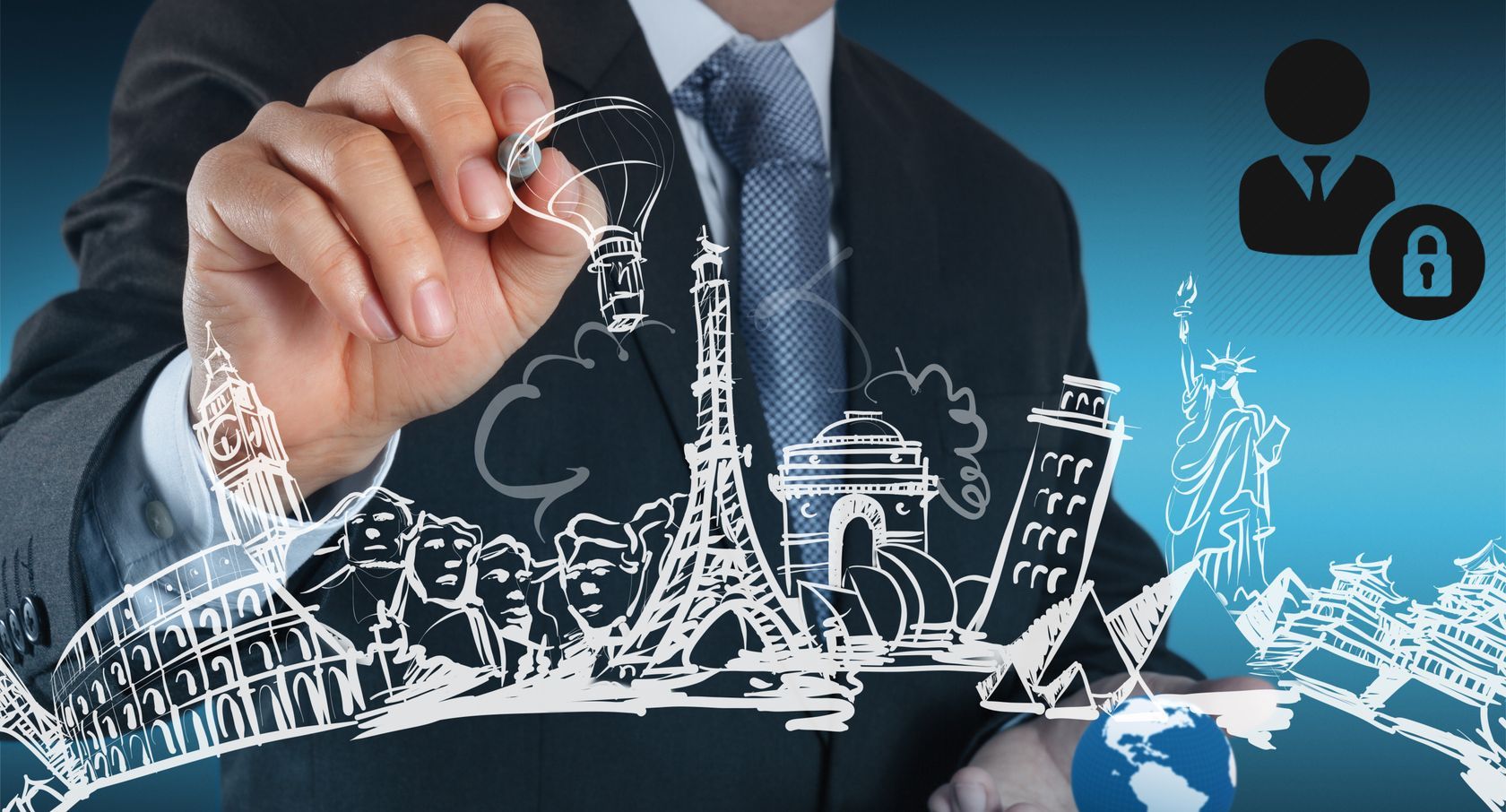 AirBnB revolutionized the hotel and rental business in 2008 like no other company.
The start-up from Silicon Valley characterize the term "shared economy", which refers to an economic system where participants share resources with each other instead of buying or lending them from central locations.
But now, it could fall victim to a new innovation - a Decentralized AirBnB called "CryptoCribs".
Shared economy & Decentralization
Via AirBnB everyone can rent their own living space via an app.
If you have a central location in a popular city, you can either rent a whole apartment, a room or just a couch to travelers. Everyone can imagine how much the hotel industry might be damaged in the course of this possibility.
After the rental, the tenant and the landlord can evaluate the rental process, which creates a reputation system.
So each user gets a reputation which helps other people to assess a person,
because they maybe do not want to rent their flat to everybody.
---
CryptoCribs
If you have a look at the website (http://www.cryptocribs.com/)
there are a lot of similarities to AirBnB, which makes it quite familiar.
The first significant difference is the button at the bottom left corner.
a drop-down menu that displays ETH and BTC as payment options.
Although the prices can be converted into EUR, USD, GBP and CHF Values, the platform accepts ONLY CRYPTO !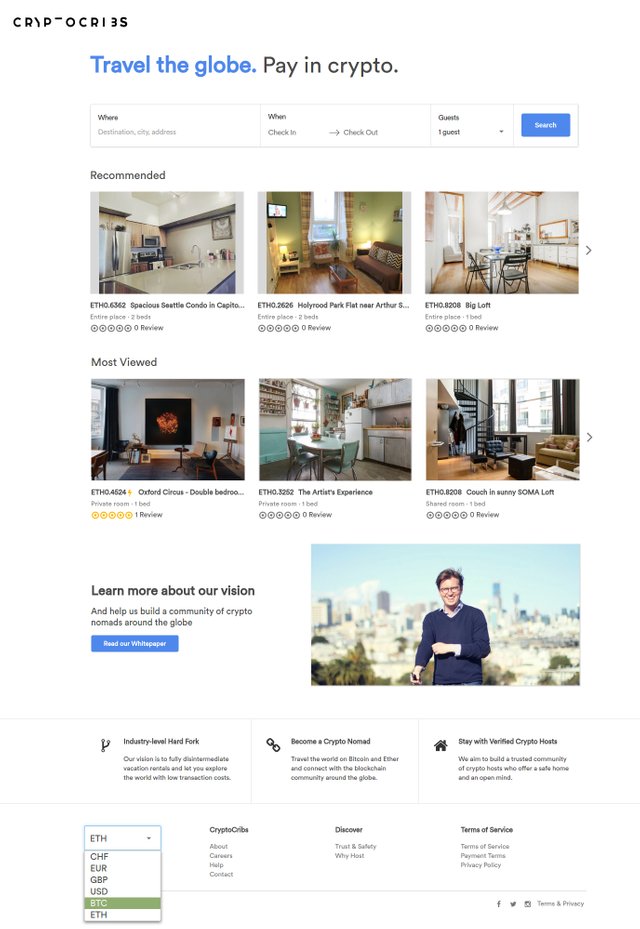 CryptoCribs wants to attract crypto-enthusiasts from all over the world.
All payments are processed through the users private wallets, nobody else is able to intervene payments.
Everything remains under the control of the users.
---
"CryptoCribs makes traveling more affordable and interesting for the global crypto community. We are all distributed nodes validating the blockchain. Now the time has come to share more than hash values and nonces. Open your home to nodes around the world and explore the world on crypto. CryptoCribs is working on a smarter way of building trust, sharing your home and meeting other crypto enthusiasts around the world.
What is CryptoCribs ?
CryptoCribs is an innovative vacation rental platform for the crypto community, which offers :
Peer-to-peer traveling
Cryptocurrency Payments
Reputation Mining
Why use CryptoCribs ?
In the age of overhyped ICOs, CryptoCribs is a community project with a bigger mission.
Security and Control
Crypto Community
Building the future
---
Currently there are only a few of apartments and rooms from the USA and France.
Some providers are, among others, developers for ethereum or scientists within the blockchain space .
Even if the project is still very young, the idea seems very promising.
And the possibility to pay an accommodation with Bitcoin or Ethereum really improves the usability of Crypto Currencies !
---


AirBnB is a central platform. Cash flow and reputations checks are going through their platform.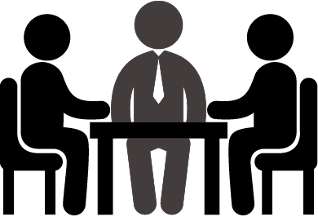 So this platform is also a Middleman, which stays in the backround and therefore it only seems eliminated.
---


CryptoCribs offers a network now which provides the same possibilities of AirBnB without maintaining a middleman position.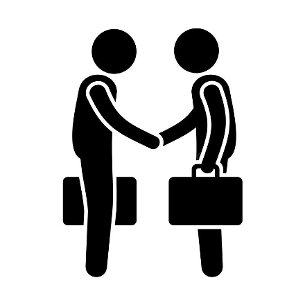 The economic power circulates only among private persons - among tenants and landlords.
Blockchain Technology makes it possible that Transactions need no banks anymore,
therefore agreements for rentals of accommodations shouldn't necessarily need hotels or companies like AirBnB !
---
If you want to learn more about CryptoCribs visit the website
or read the Whitepaper
---
---