Sunrise over Petite Jean State Park, Arkansas- Purple Sunday
We came for the cave.
Lunchbox (dog) and I were making the long drive back home from New York to California. It was the middle of December. I had actually grown to like the drive as I could take numerous short excursions from my route, snapping photos along the way.
Not wanting to spend another night in my car, I made a rushed call to Petite Jean State Park a few minutes before closing. They said I was the only one who wanted to camp this time of year and I could have my choice of any yurt I wanted. I chose the one closest to the water.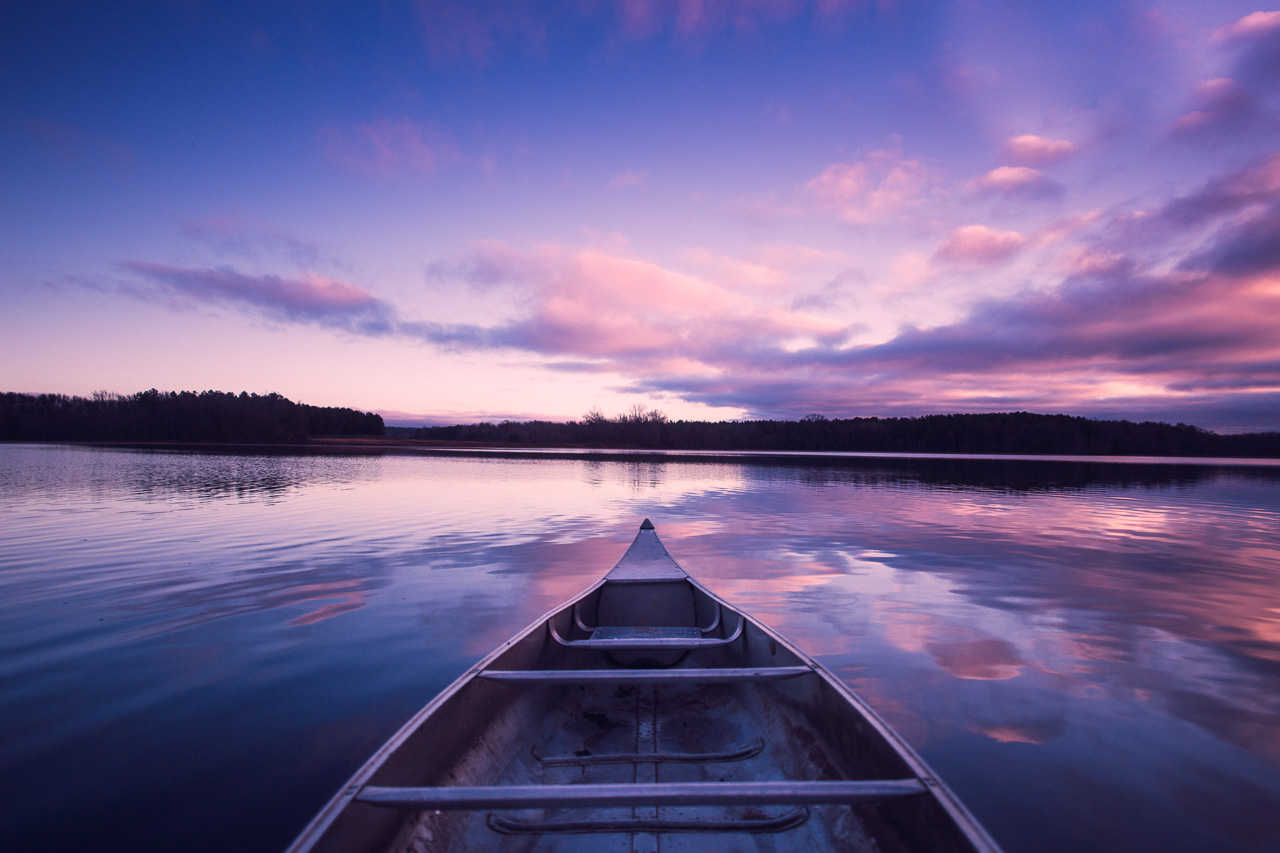 On arrival I was surprised one main road curved through a wooded area, no visitors in sight. I found the office and they gave me a map and went home. It was a far departure from the madness of Yosemite National Park of my home which I compare every park visit to. I was completely alone.
We wound through the sandstone rock sculptures to Bear Cave, named for a bear that once lived there. Once there I walked to the back and listened to the cadence of dripping moisture and the exaggeration of every sound echoed by the cave.
Just as everything turned to darkness we made it to our yurt. I cranked up the gas stove and snuggled into one of the 6 bunk beds, just me and my dog.
I woke before sunrise and and found the first signs of painted light peeking over the lake. There was a canoe chained to the yurt, and not wanting to waste an opportunity, I dragged it out to the water by myself in my pajamas. Trying not to dunk myself and my camera, I grabbed this photo as the purple preceded the sunrise.