Hey, fellow Stemians!
In our previous post we roamed around Florence and got to see the amazing Duomo, the most recognizable building in this city. Beautiful as it is, it would be unfair to single it out as there are many art and architectural marvels adorning the streets of this Tuscan gem.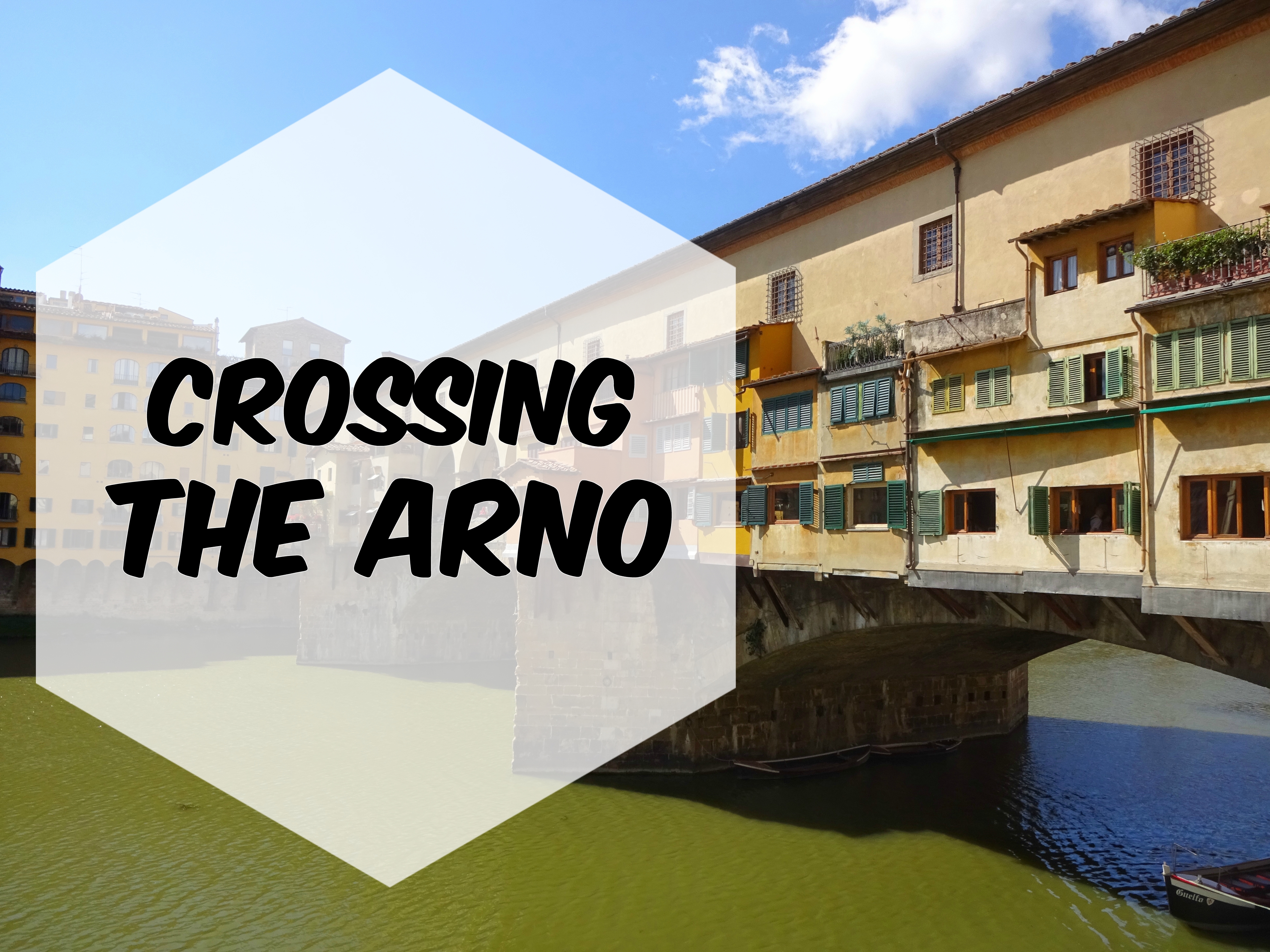 Continuing from Orsanmichele church we soon reached Piazza della Signoria, a beautiful and spacious square draped by a tall medieval town hall, called Palazzo Vecchio (Old Palace). Changing its name many times throughout history, it got its most recent one by the fact that the famous royal family Medici moved their residence from there to Palazzo Pitti, thus making it the old(er) palace.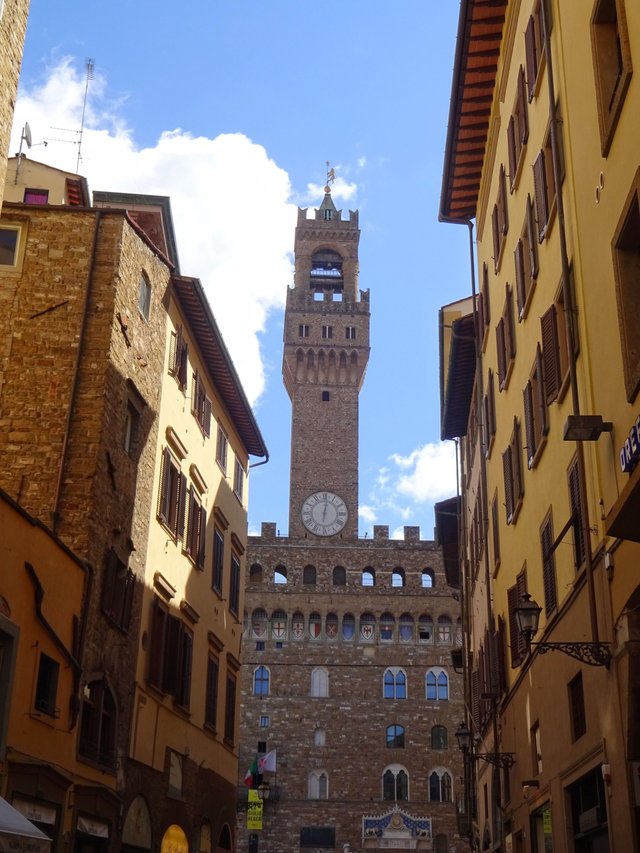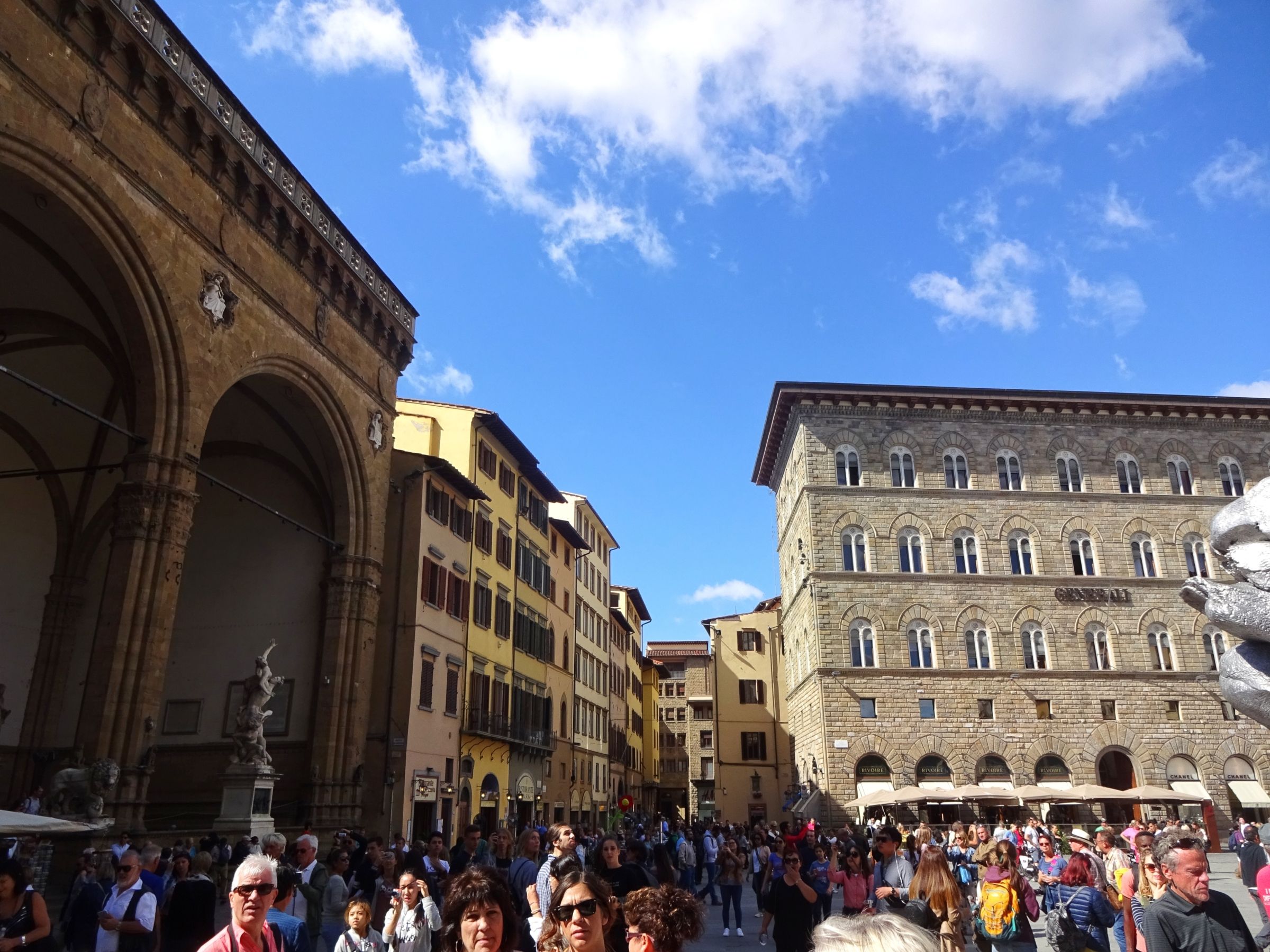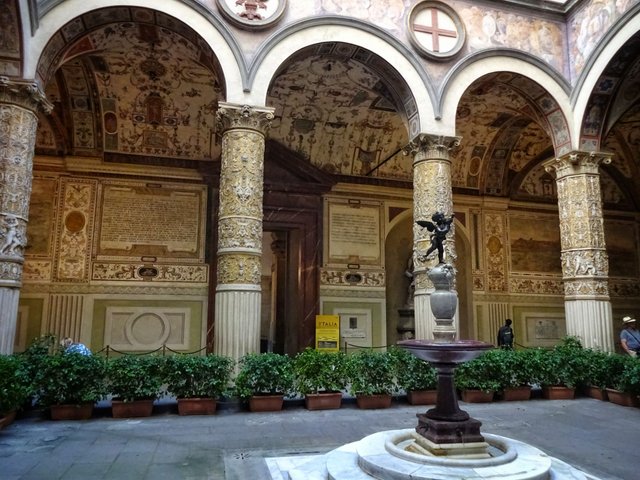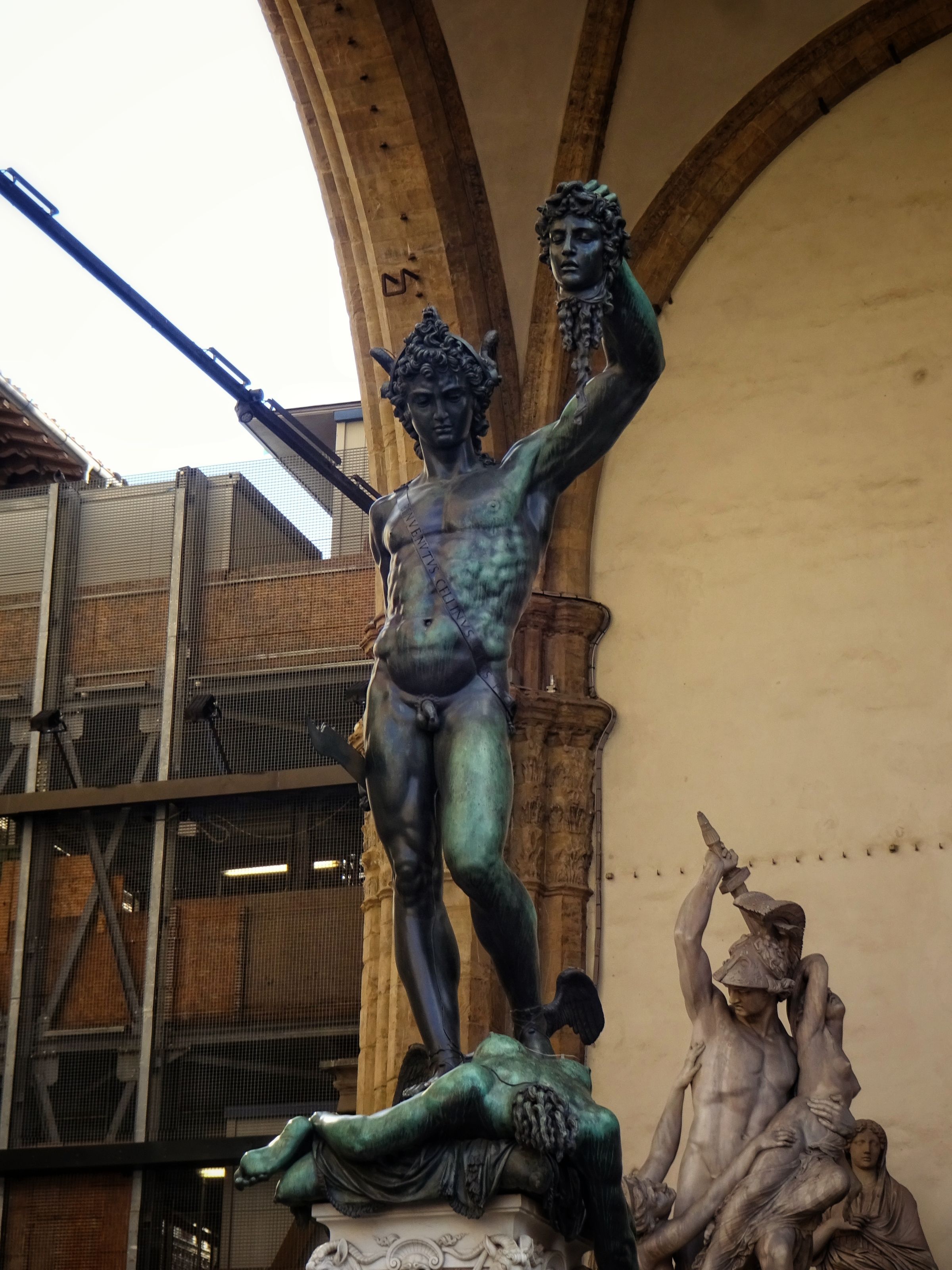 Guarding the palace entrance was a statue and if you have an eye for renaissance art it may look familiar to you.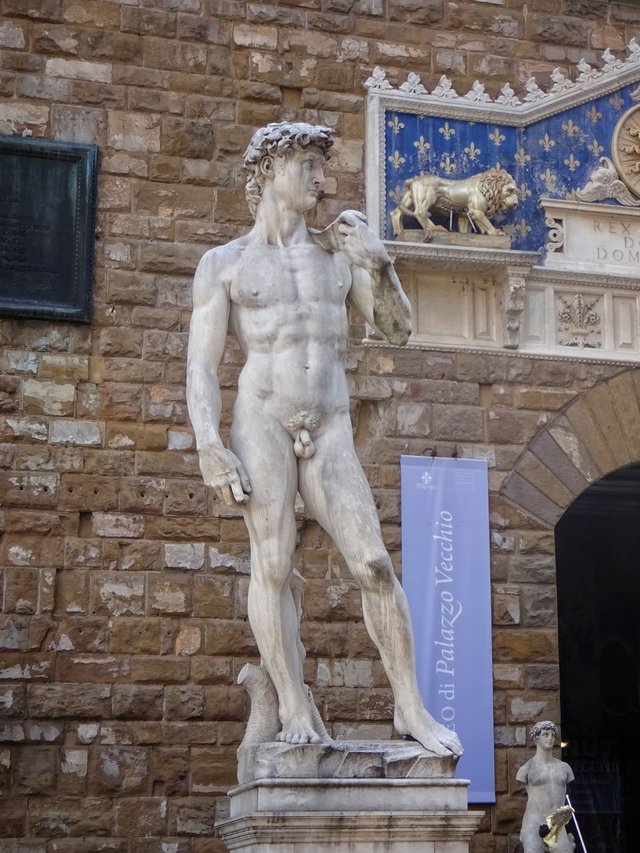 If you had guessed the statue was David by Michelangelo, you'd have been right! Well, almost... This is actually a replica and the original is kept in Galleria dell'Accademia. After standing tall in front of Palazzo Vecchio for more than three centuries, in 1873 it was decided that the original David is better off preserved and protected in a museum.
From Palazzo Vecchio we made our way towards the Arno river and in the distance we could almost have seen it. However, our attention was grabbed by a long corridor of Uffizi Gallery filled with many statues of famous Tuscan people such as Leonardo da Vinci, Dante, Petrarch, Machiavelli, Michelangelo, Galilei and many other brilliant minds from the past. Only then did we truly understand how important Florence was during that time! We just went over from one statue to the other and said to each other: "I know this guy, didn't realize he lived in Florence, too!?"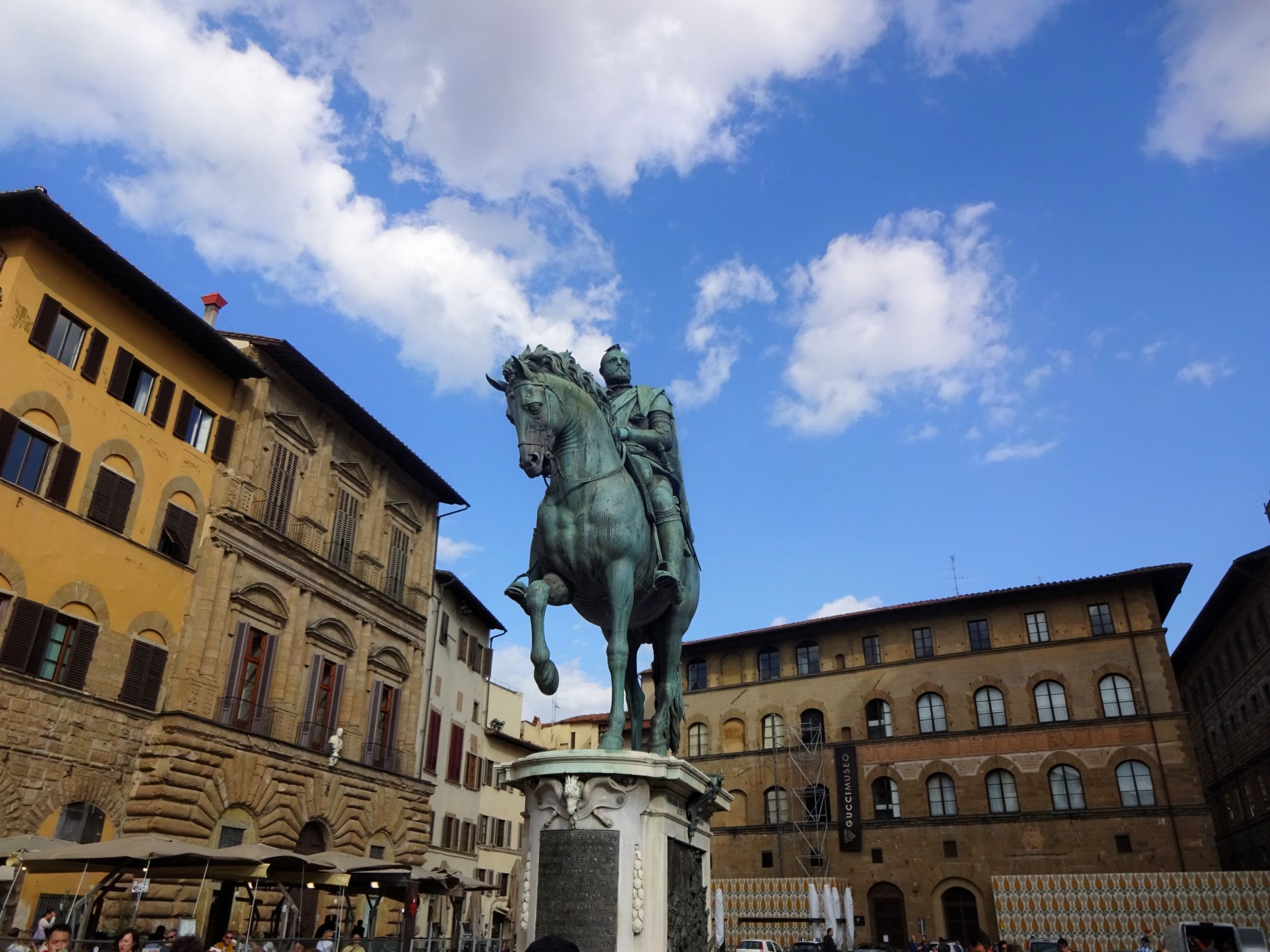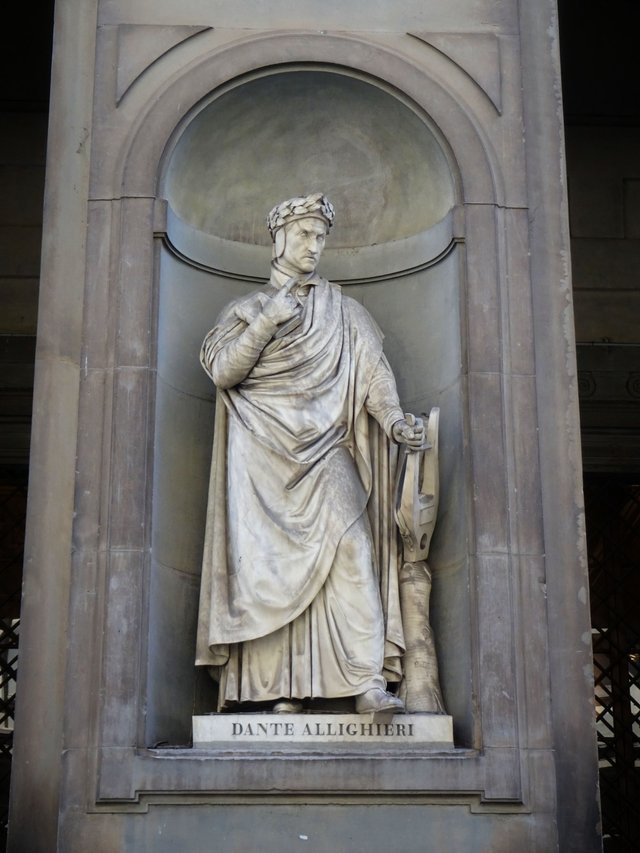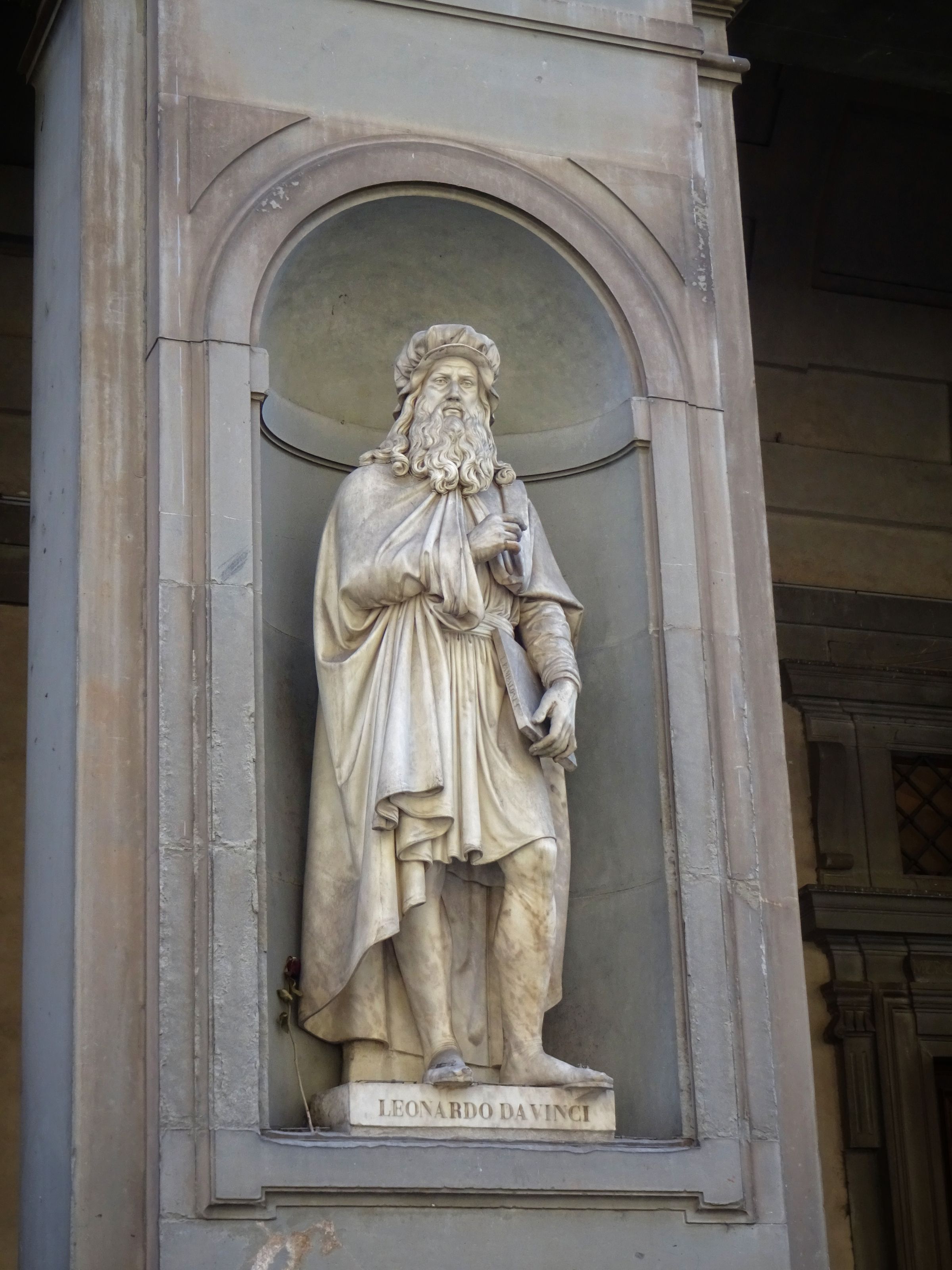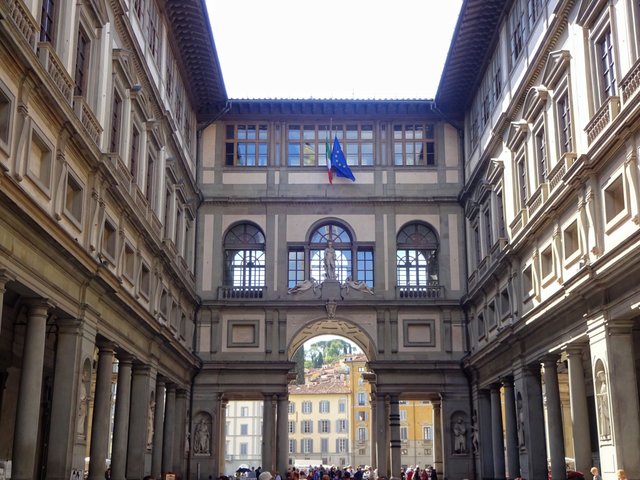 When we were finally done with our statue-gazing, we made our way to the river. As soon as we got there, another famous Florentine landmark popped right into our view. Ponte Vecchio! Surely one of the most famous bridges in Europe. And most peculiar, on top of that! Wouldn't you agree? It was quite a challenge to battle other visitors for a place at the edge of the narrow sidewalk to take a photo of the bridge. But we were patient and when we got to the railing we almost forgot about the camera and just stared at this curious piece of architecture.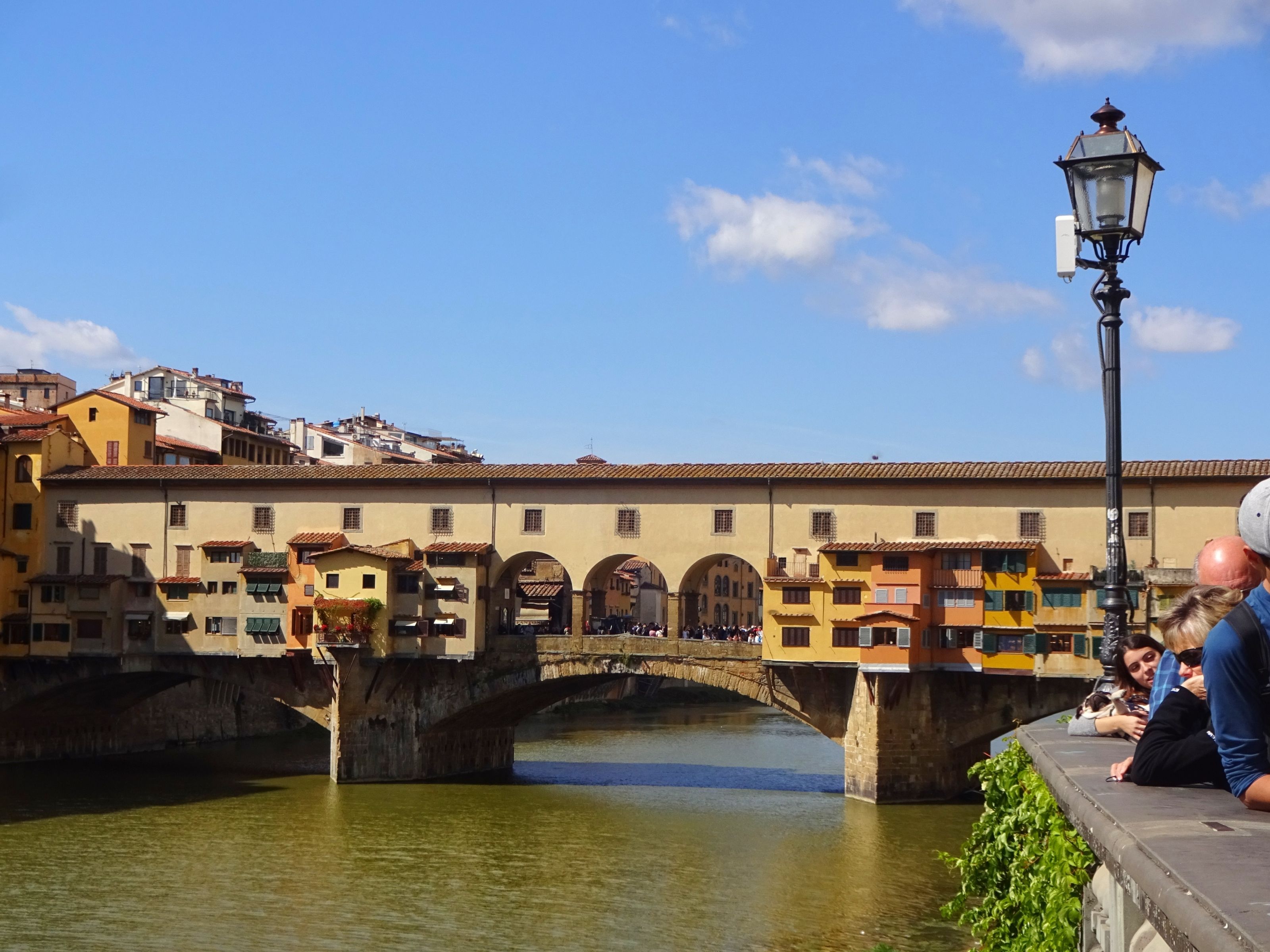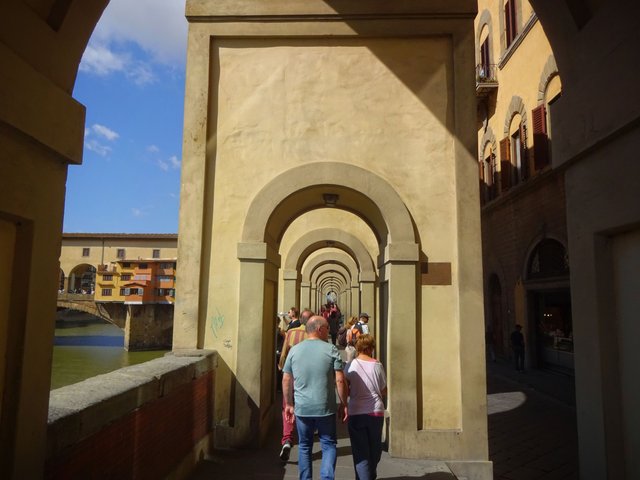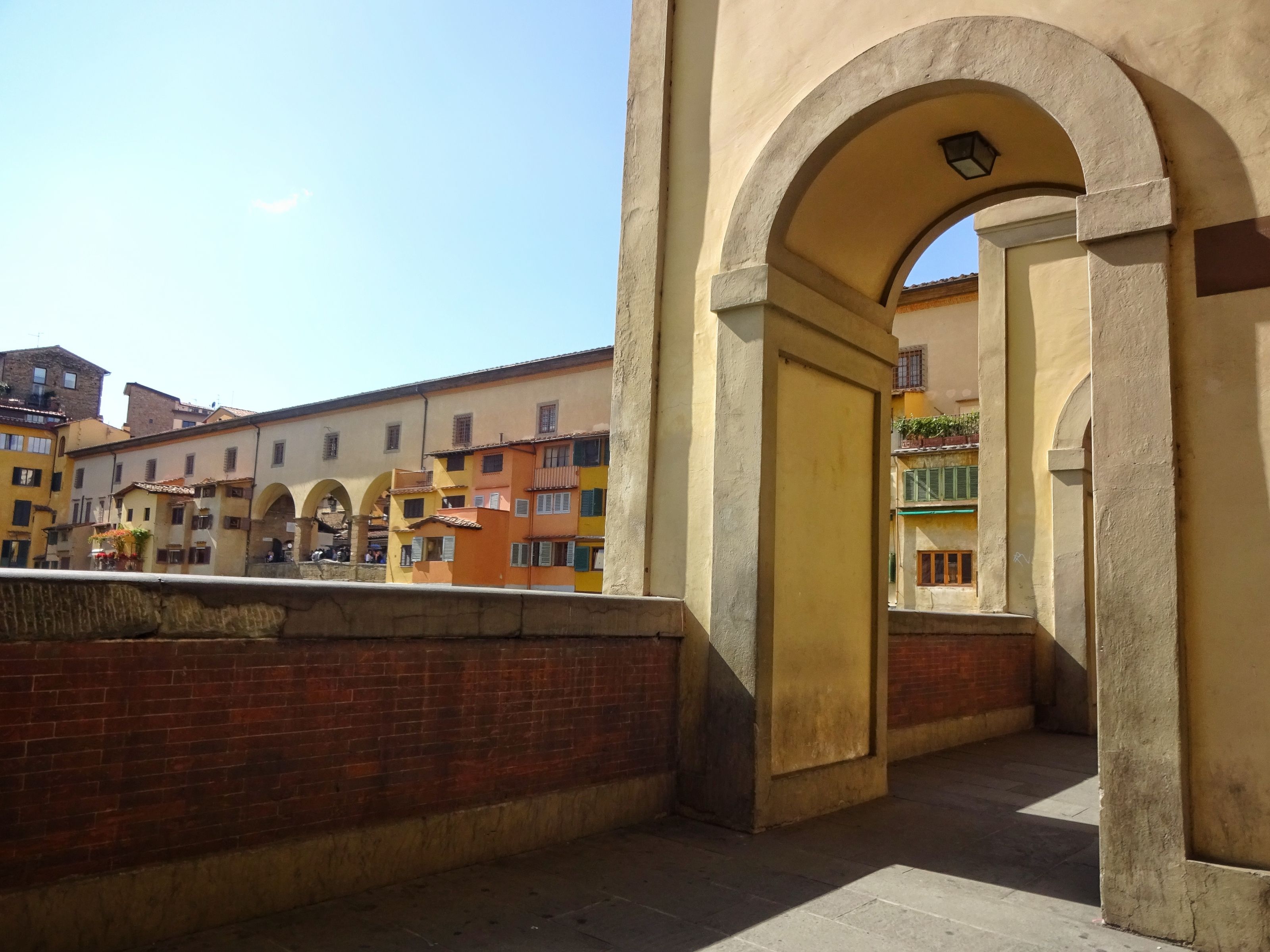 The buildings sitting on the bridge are shops and believe it or not, it was a bit more common to have shops along a bridge back in the day. Since bridges were very expensive, city authorities raised money for construction by allowing funders to use the shops to sell their goods (essentially renting them in advance). The premises were originally occupied by butchers but were soon replaced by jewelers and gold traders who were a bit more refined than the former.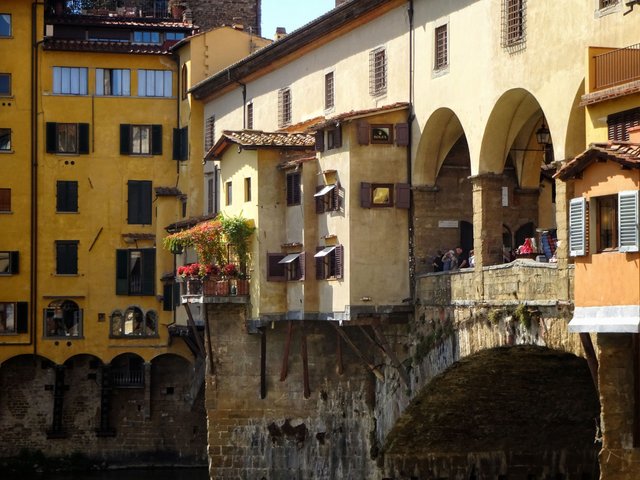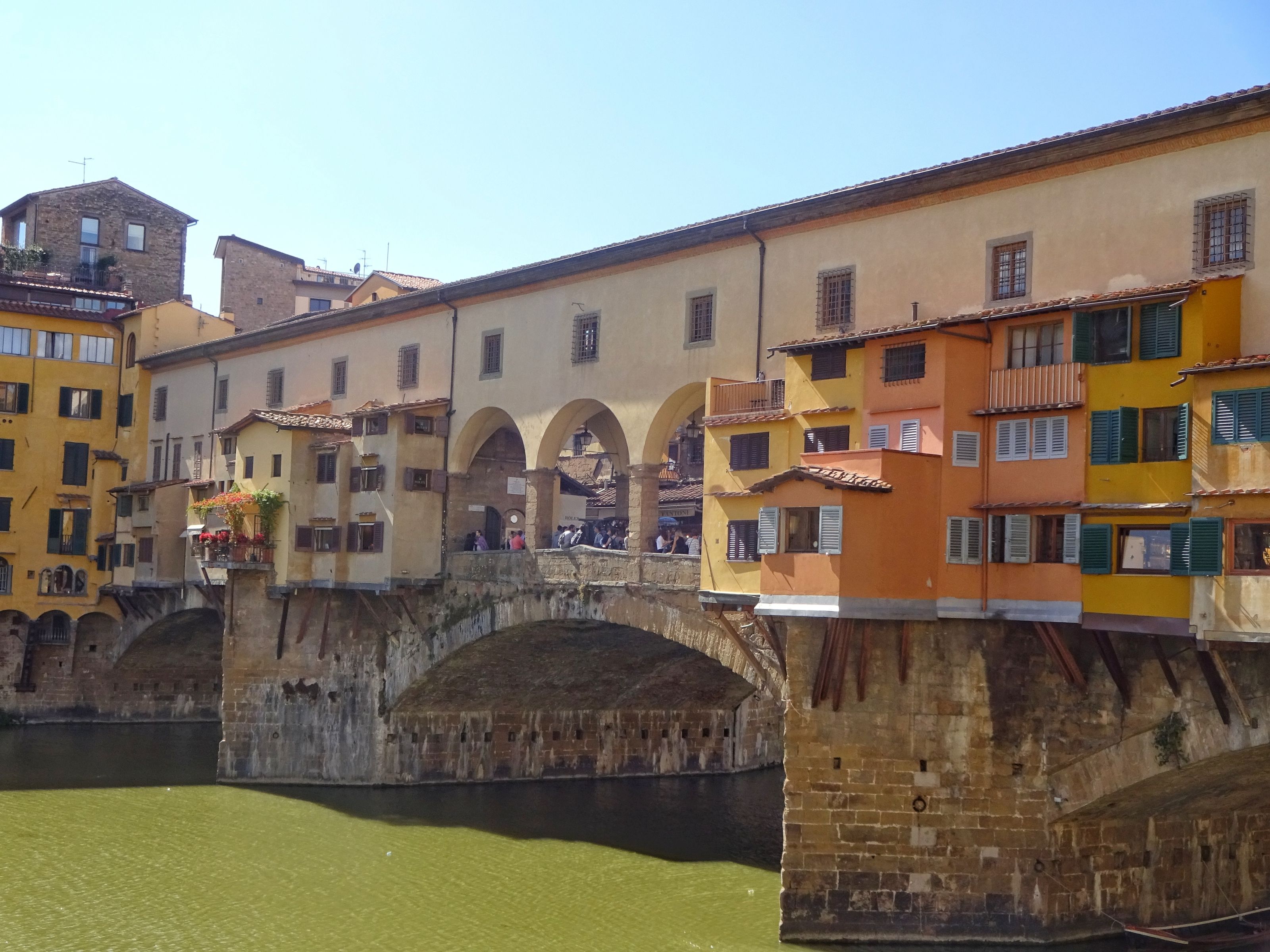 Crossing the bridge caused us to feel strange as we didn't really have an impression of going over the river. Instead it felt like walking along a regular street seeing all the jewelry and souvenir shops. Luckily, at the middle of the bridge there was an opening that provided some nice views of Arno and the surrounding houses. A nice place to catch some break!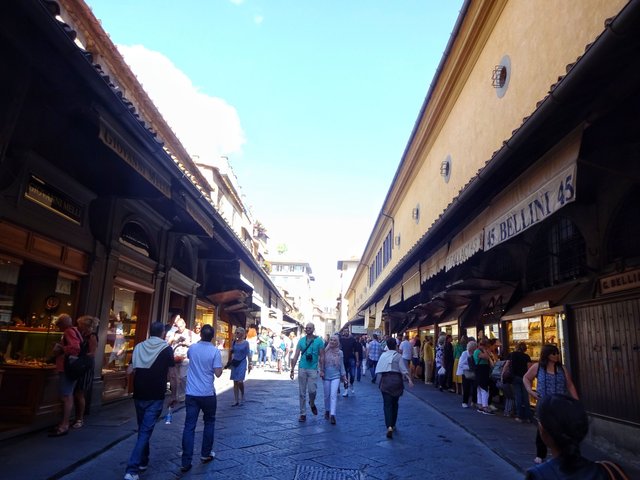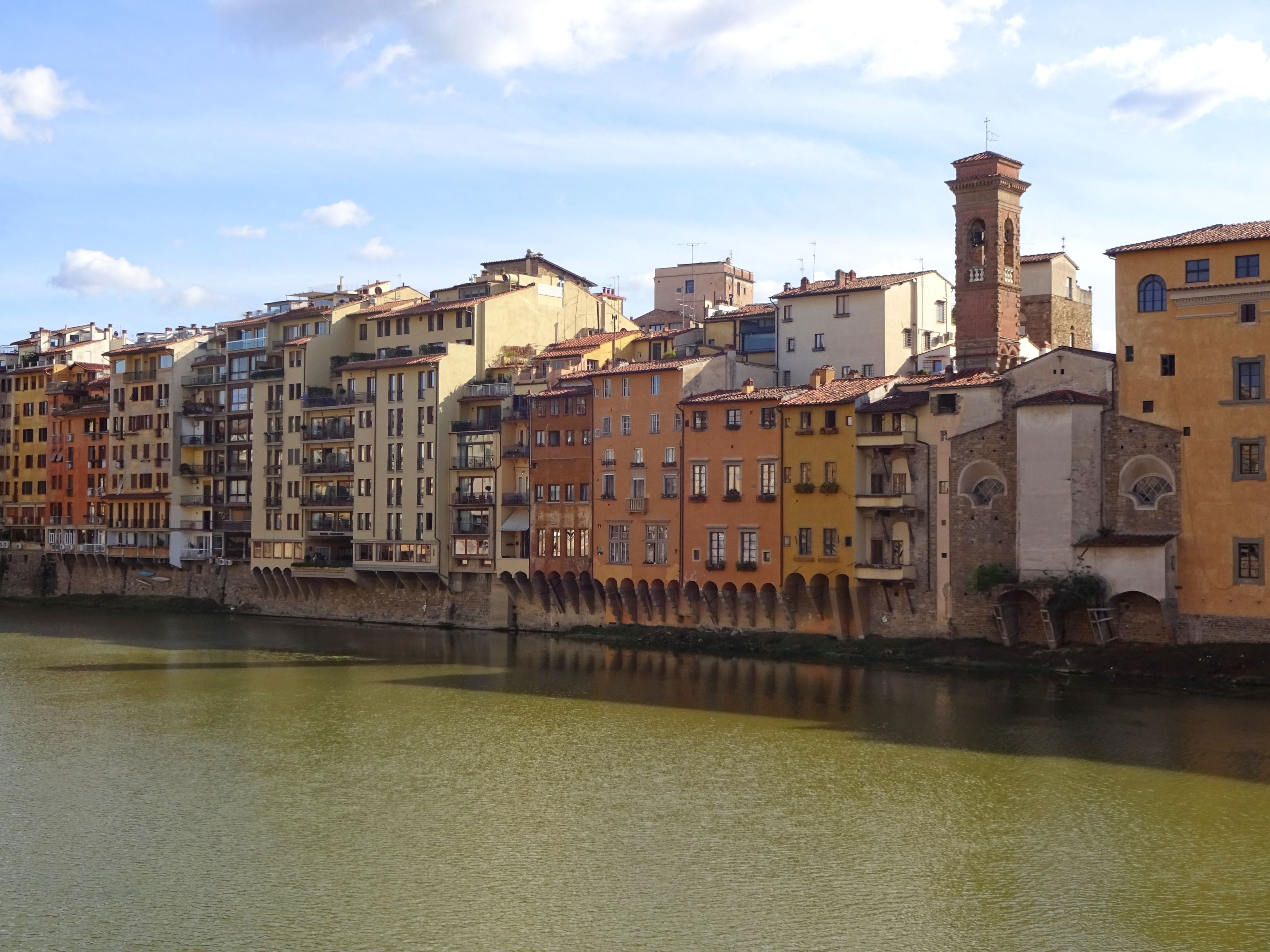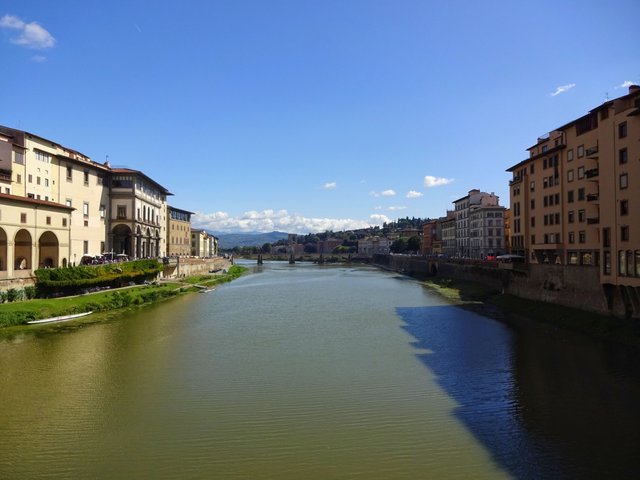 As we got a bit tired of all the walking we decided to get some rest and have lunch. We opted for pizza, but letting a meal go by without trying something new was not our thing. It was a perfect moment to try something truly Florentine and there's an aperitif locals are very proud of since it originated in this city - Negroni. This cocktail is a mix of gin, vermouth and campari, served with a slice of orange. Although it was bitter and not as tasty as cocktails usually are (in our opinion), it did open our appetite so that when pizza arrived, we ate it in an instant!
After lunch, we continued to wander around, getting lost in the streets. Really, the best thing you can do in Italian towns is to just slowly walk the alleys and enjoy the vibe of Italy. And do appreciate your time there, you'll want to come back as soon as you leave!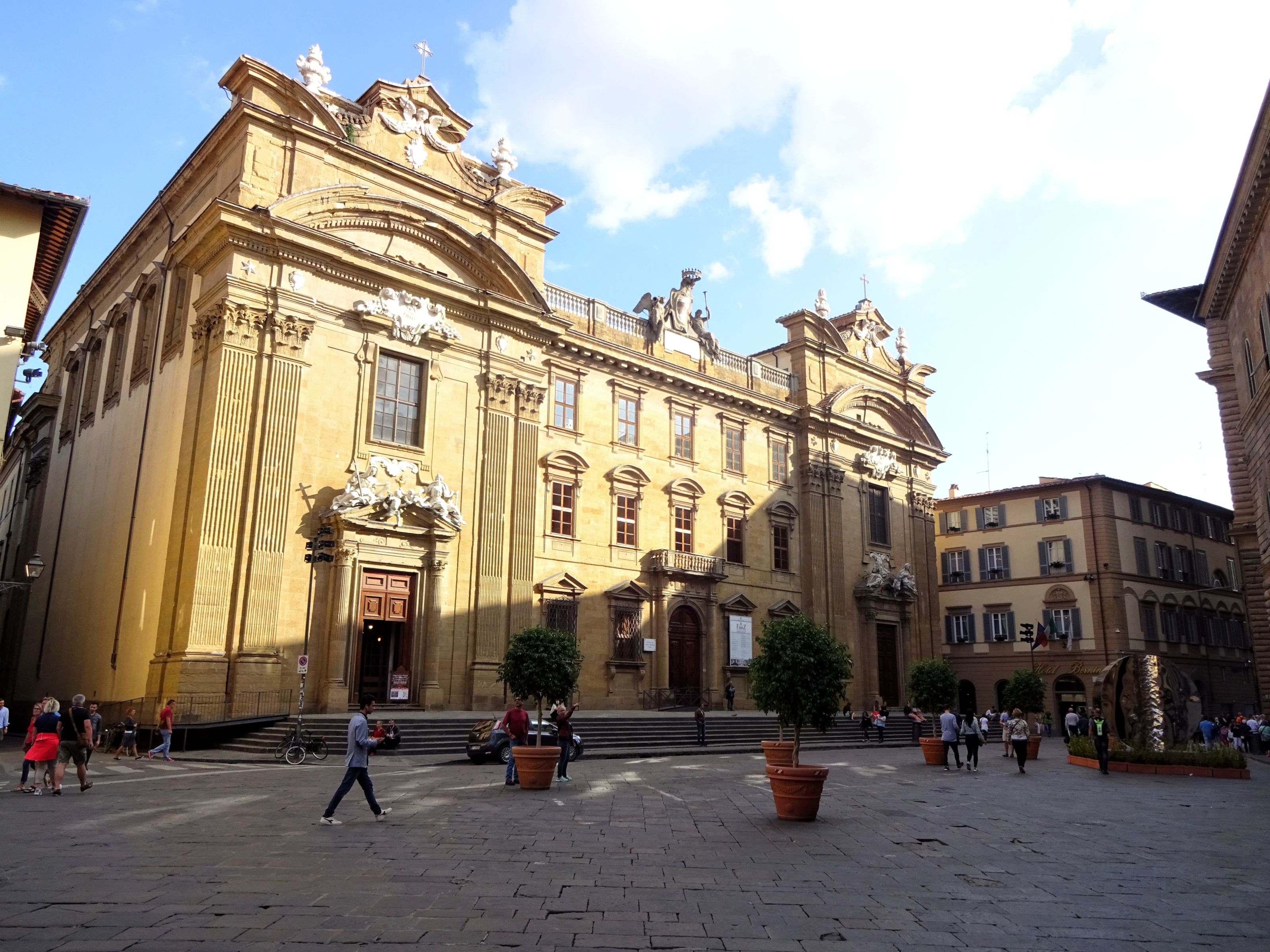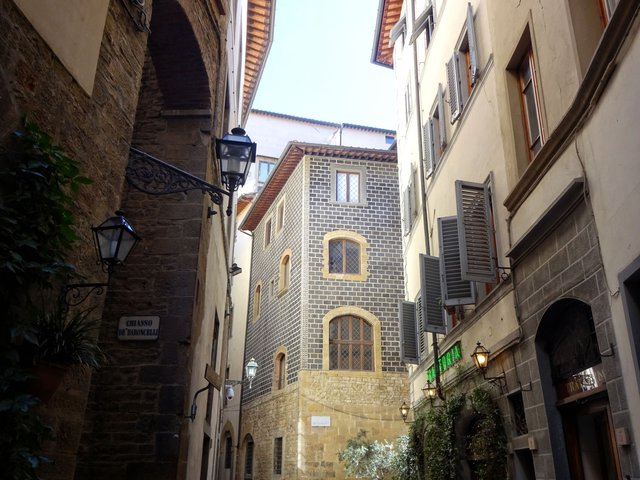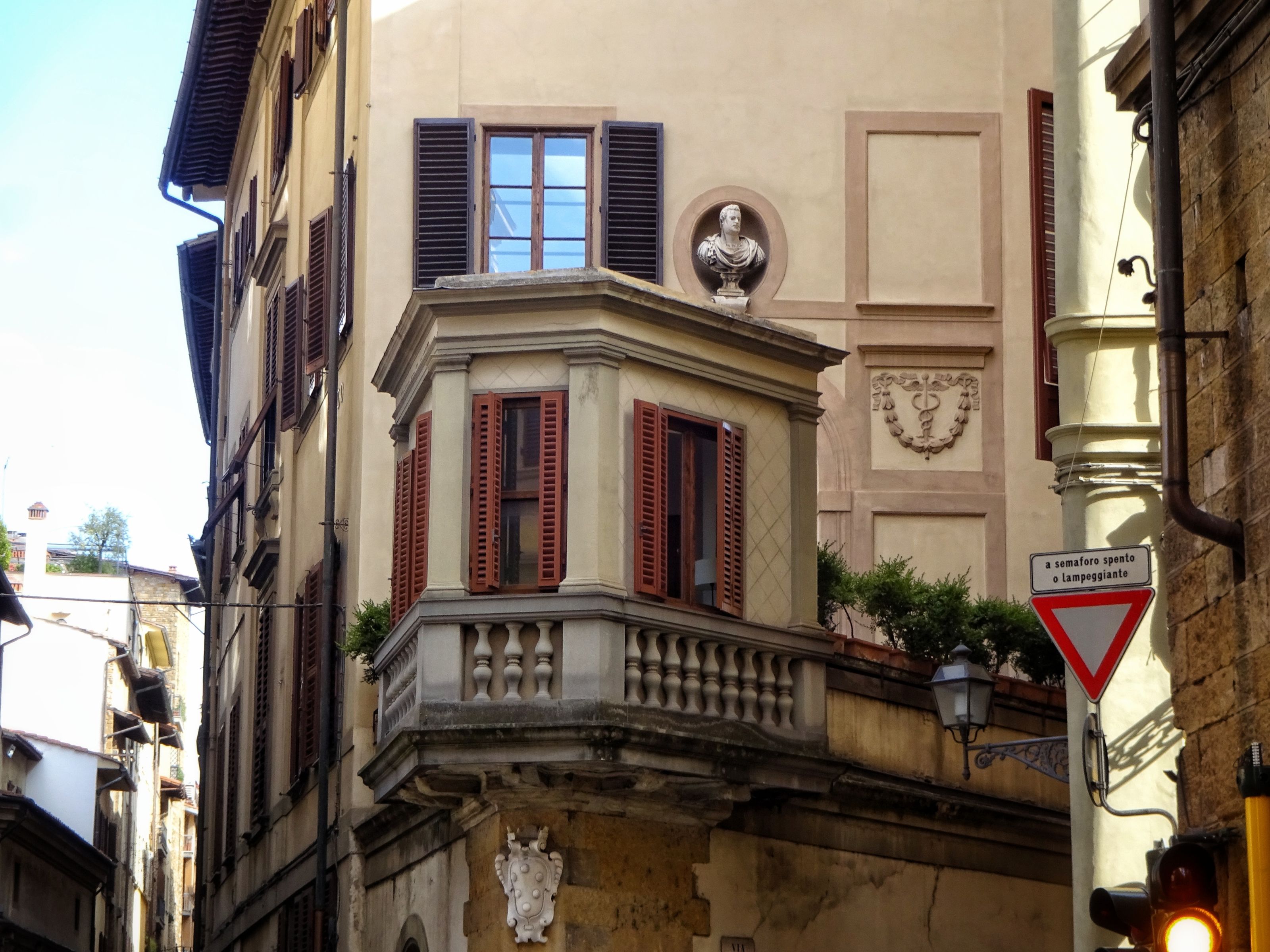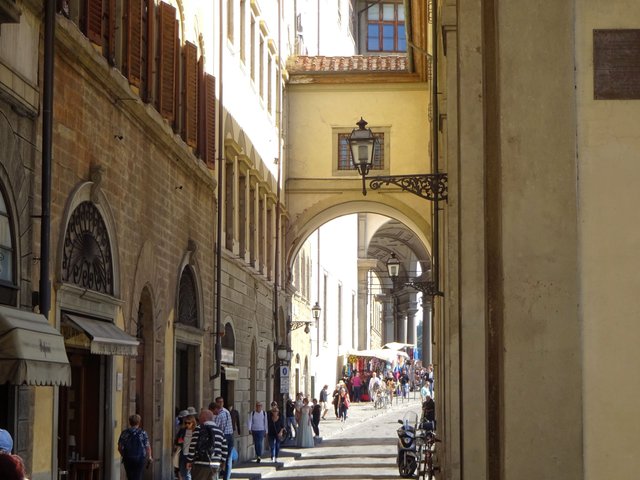 See you in the next post, travelers!


---
!steemitworldmap 43.767906 lat 11.253106 long Crossing the Arno d3scr