There was no way we were going to Ireland without stopping at the Cliffs of Moher! Located south of Galway, these massive cliffs reach heights of 214 metres (702 ft) at their highest point.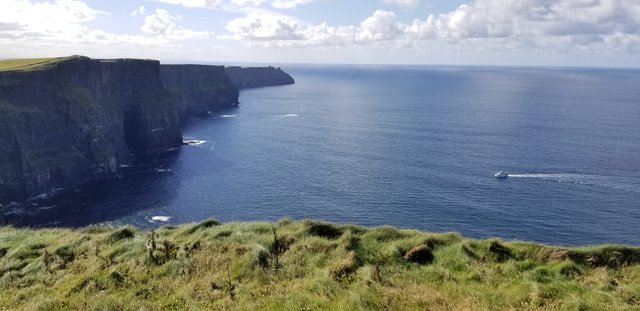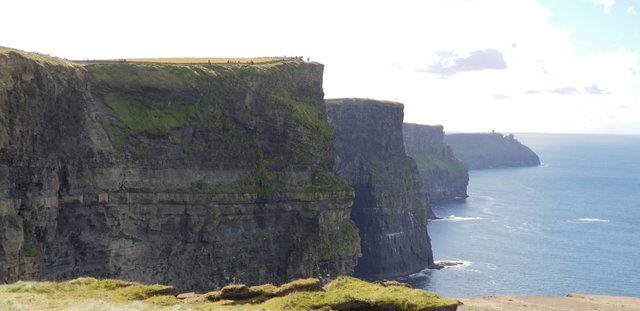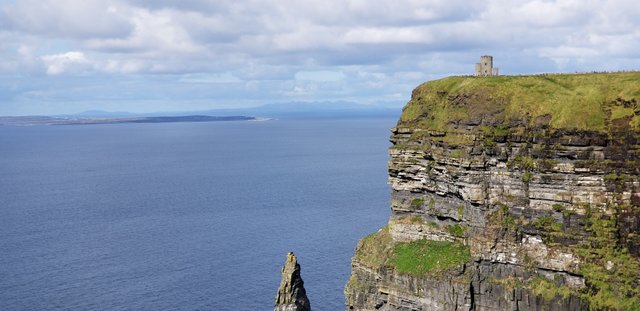 The Aran Islands can be seen in the background, which we later biked across!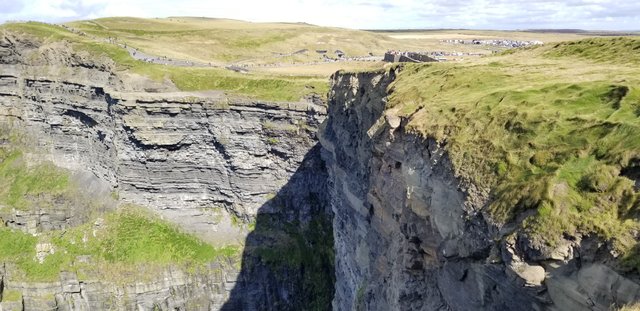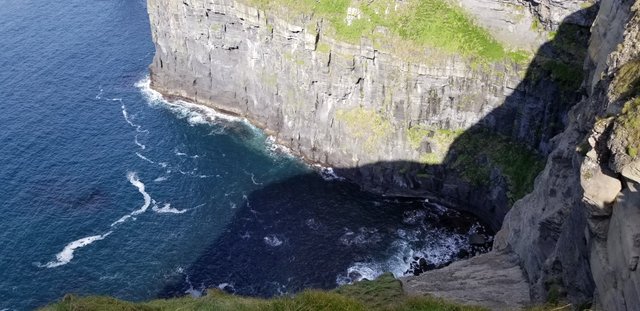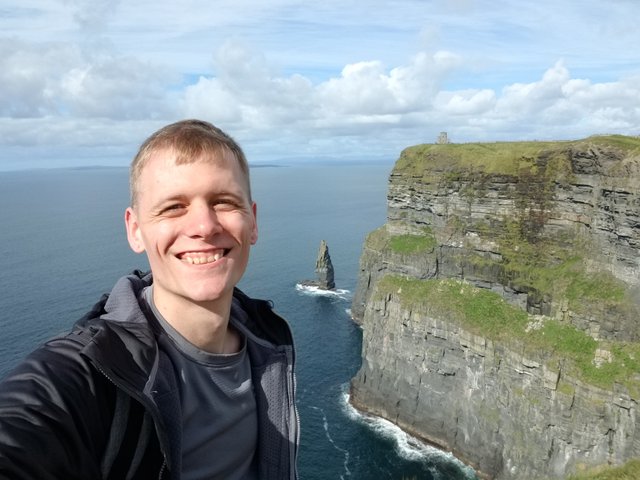 Selfie with the cliffs!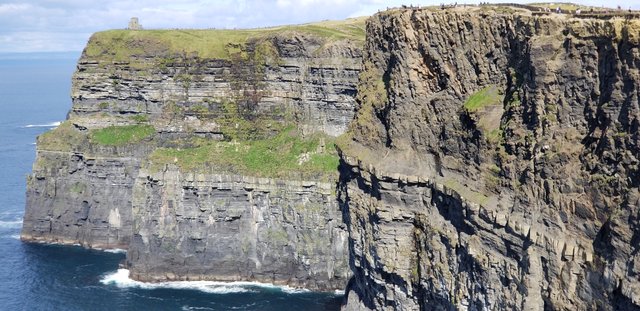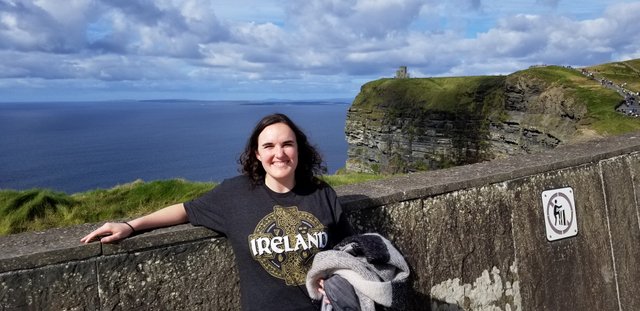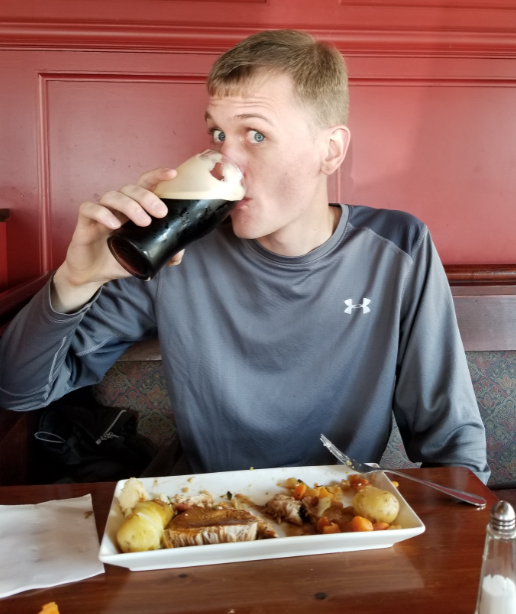 We grabbed lunch after seeing the cliffs. I tried my first Guinness!
Fun fact - scenes from both Princess Bride and Harry Potter and the Half Blood Prince were filmed at the Cliffs of Moher!
I hope you enjoyed a bit of our adventure. Check out my other posts for more of our journey in Ireland!