The joys of Thai Street (Soi) Dogs
I'm a huge animal lover, cats and dogs! I love coming across new animals on my travels, whether this be a domesticated pet or a wilder street animal or even a truly wild animal.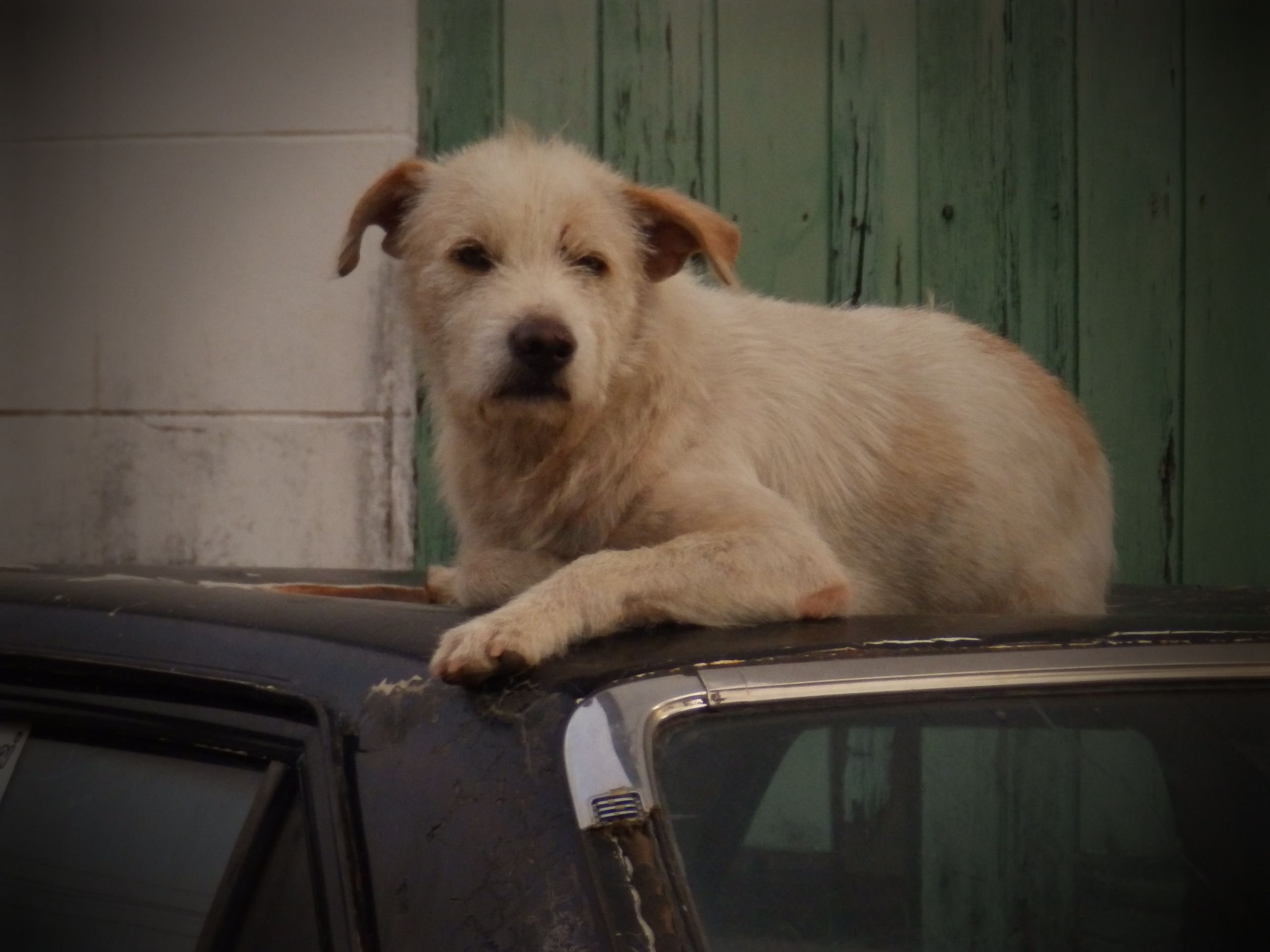 I do feel sorry for the conditions and the treatment that Soi dogs get in Thailand. There is no nationwide system to stem the problem, to lower the numbers being produced or to try and re home them. I've had street dog puppies living underneath my condo in Bangkok and have seen hundreds of puppies in various locations.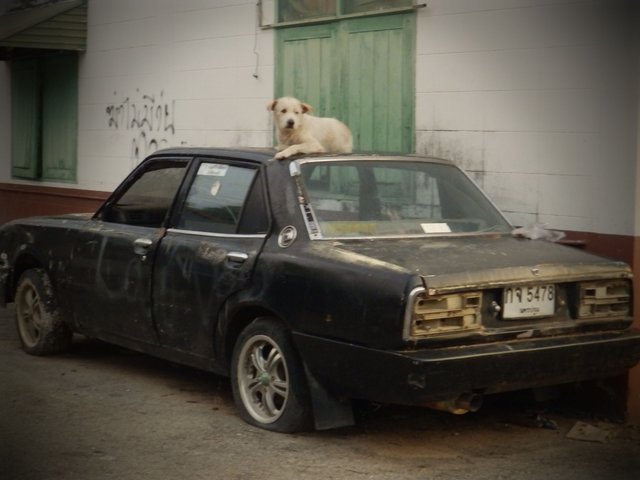 Part of me admires how these dogs have made a home for themselves, how they get by day-to-day and survive, if not thrive. Some of them are friendly and some naturally not so friendly. The problems are coming with the spread of diseases and the increasing numbers of street dogs.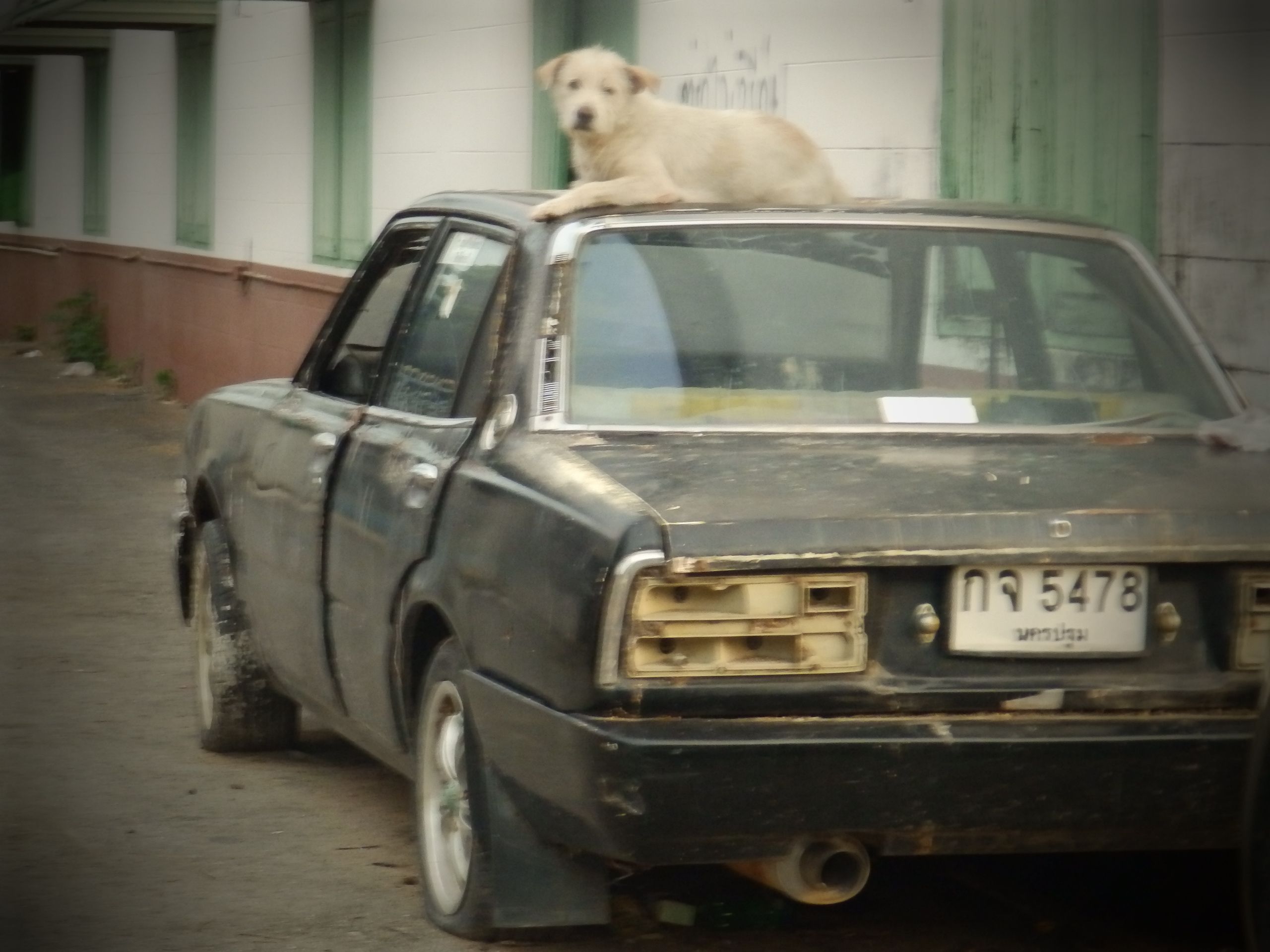 This chap has made a lovely home for himself / herself on top of an abandoned car. Beautiful creature living what quality of life?