Marques Pombal Garden - Lisbon 🇵🇹
Today I discovered a new part in Lisbon.
At Marques Pombal, you need to go up towards the North.
You will find a big green space with trees and grass.
It looks like Central Park.
I absolutely love the shape of it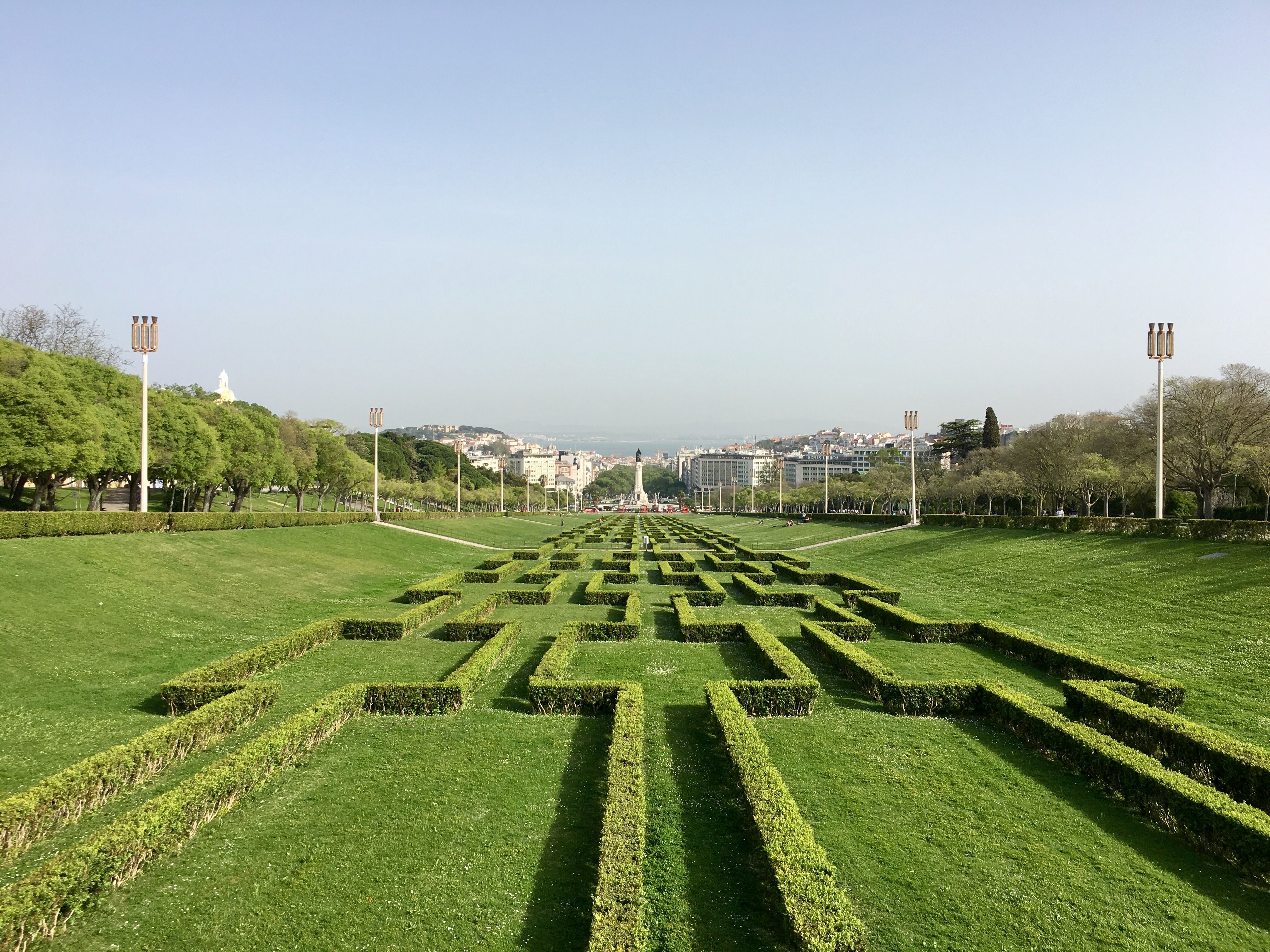 Those designs remember me the one in Chateau de Versailles, France.
Then you can see this massive Portugese flag overlooking the bay of Lisbon. Beautiful