Tasmania Road Trip: Cradle Mountain Summit Via Marions Lookout Link Track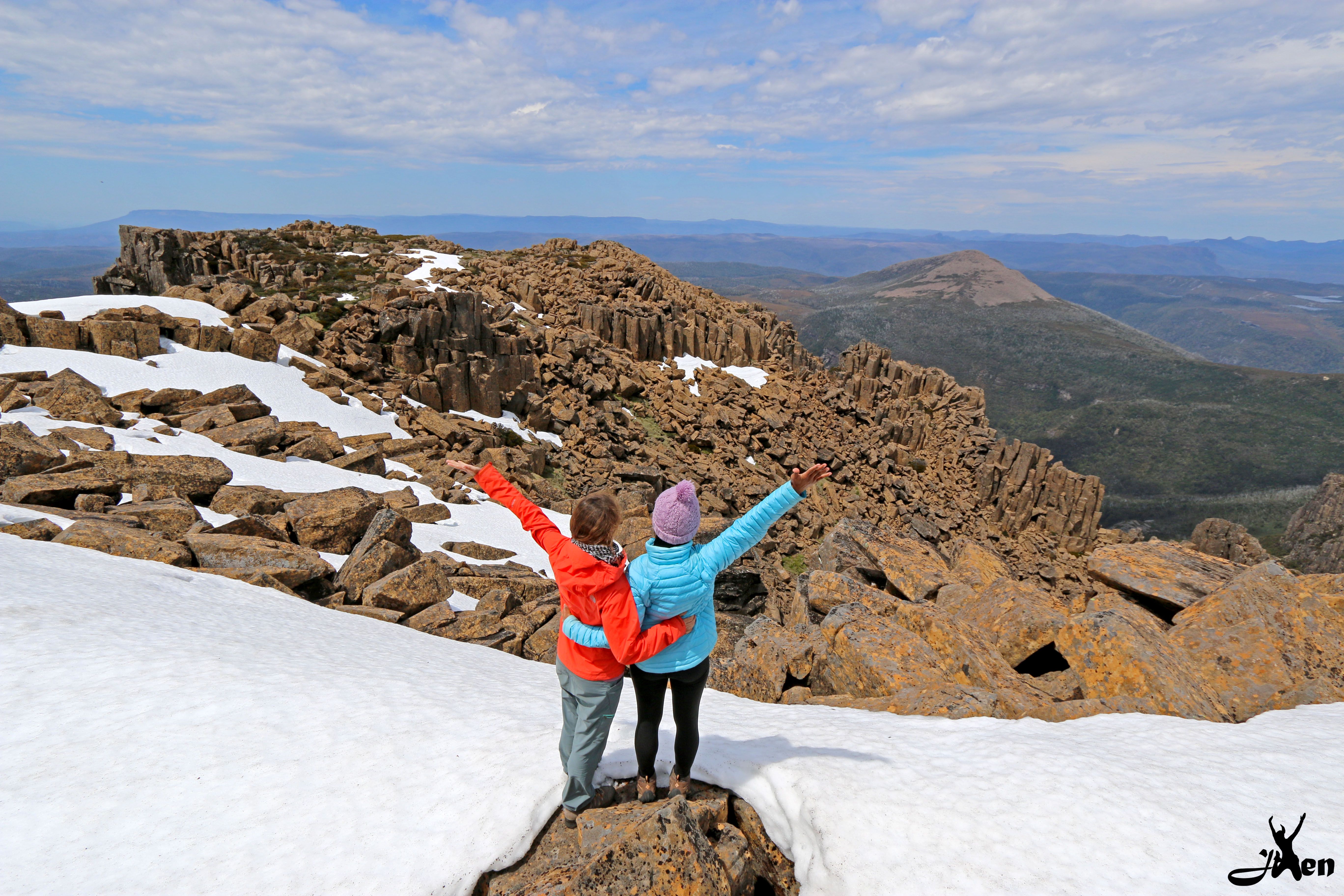 Any mountaineers/hikers' visit to the Cradle Mountain-Lake St Clair National Park wouldn't be complete without tackling the summit of the jagged-faced Cradle Mountain. My main purpose for revisiting the park was to do just that. Hopefully with better, milder, and warmer weather than my first visit in 2015.
I've set out to tackle the summit on my second day at the national park as any later would have been a gamble with the weather. Checked the forecast at the visitor center and the rain was going to come at around 1pm. It was going to be an early start as I planned to be done or at least be down at the base of the mountain when the rain comes. I prepped everything - breakfast, snacks, lunch, water, gears, camera - before going to bed the night before. I was a bit exhausted after the Hansons Peak Circuit but preparation is a must to make sure I don't forget any essentials for the hike.
Alarm was set very early with the intention to photograph sunrise at the Dove Lake boat shed but was later turned off because I couldn't seem to fall asleep right away despite the exhaustion. I was still hoping to wake up early though and start the hike at a reasonable time.
It's amazing how my body clock works. I woke up, looked out and voila...the sky was on fire! It was 5:40 am. Tired and still sleepy, I've put on some warm clothing, grabbed my camera and went out to shoot before the colors disappeared. Not exactly the photos I was hoping to capture at sunrise but these will do.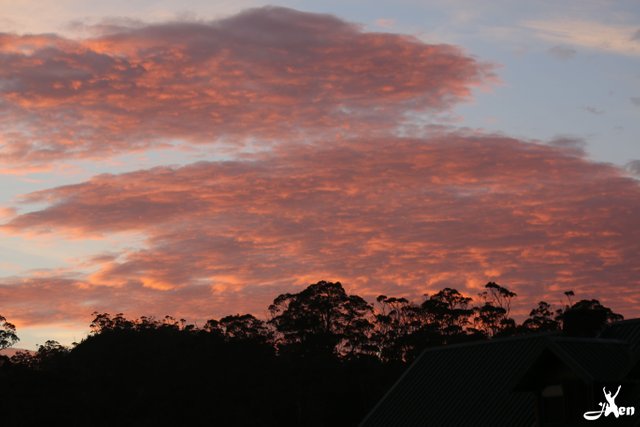 Sky on fire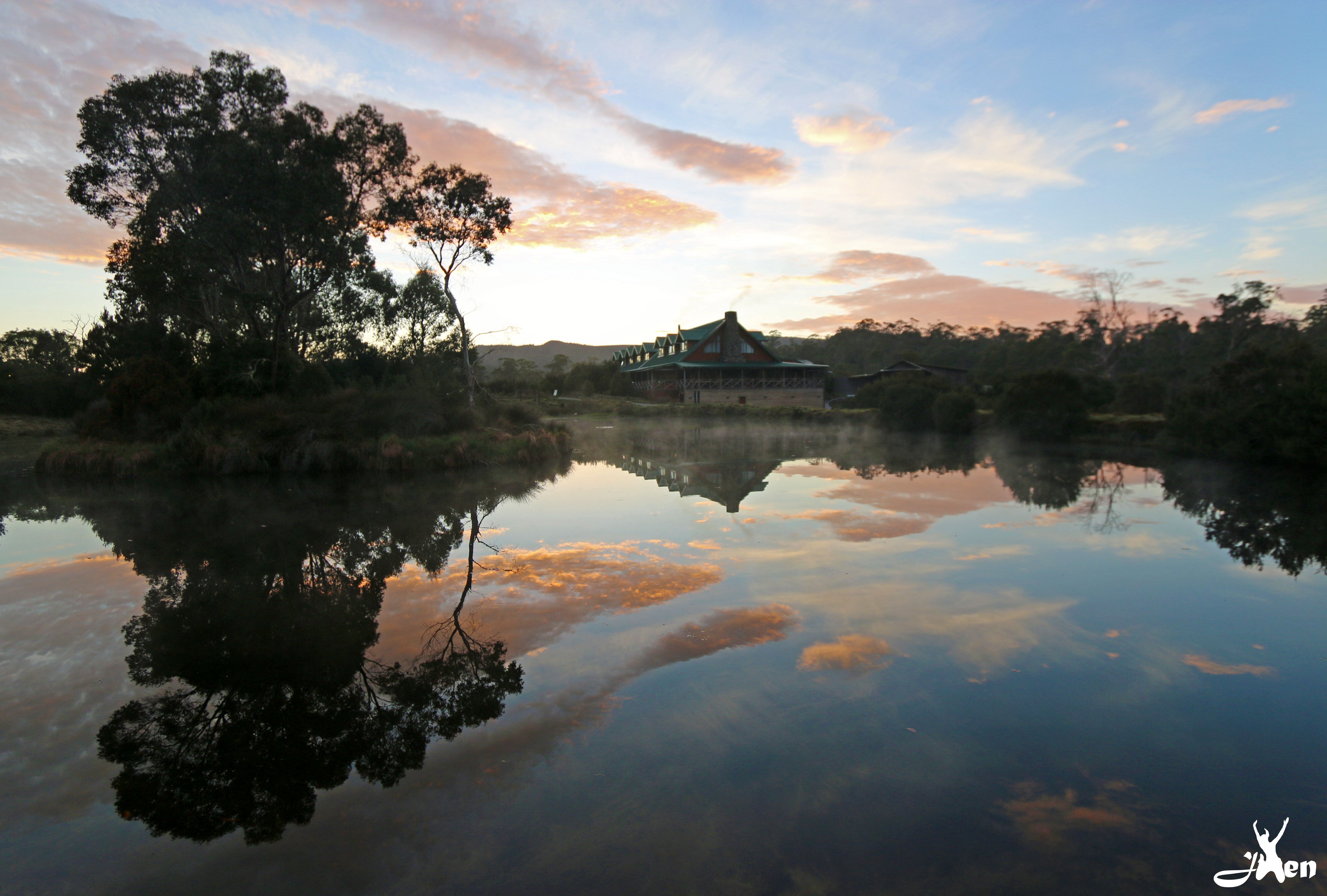 Cradle Mountain Lodge reflected on the misty pond
Unlike the first time, I decided to summit via the Marions Lookout Link Track this time. It is the most direct route but also very steep.
Starting at the Dove Lake car park, I was already rewarded with amazing views.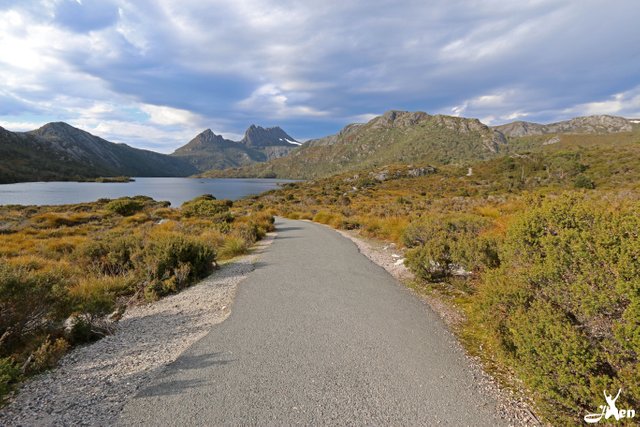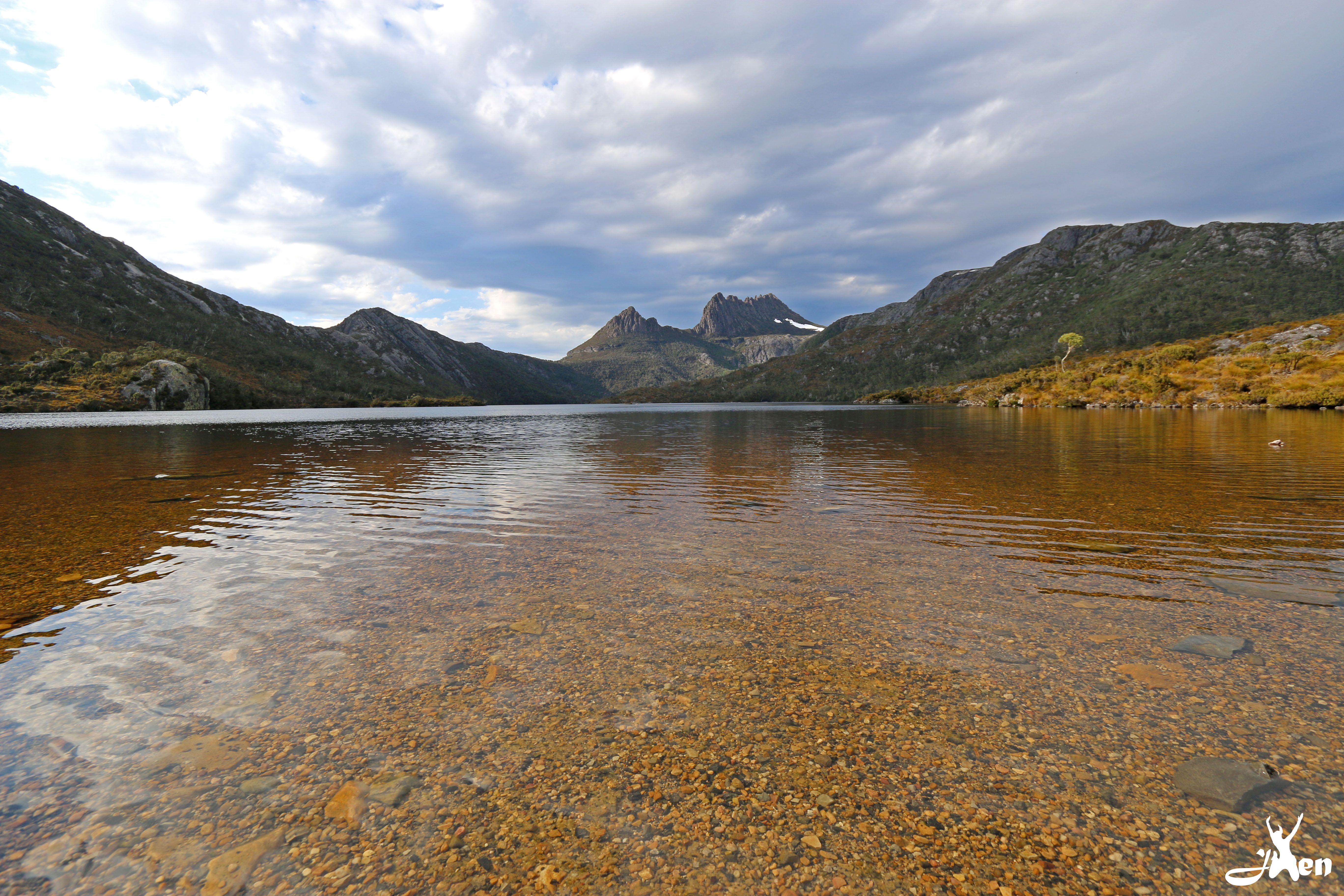 Ten minutes in and I made it to the boat shed. I snapped a few photos, of course, before continuing on and another 5 minutes before I reached the turnoff to Marions Lookout.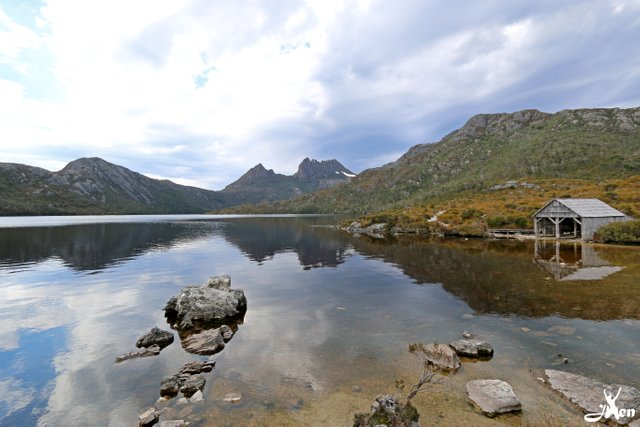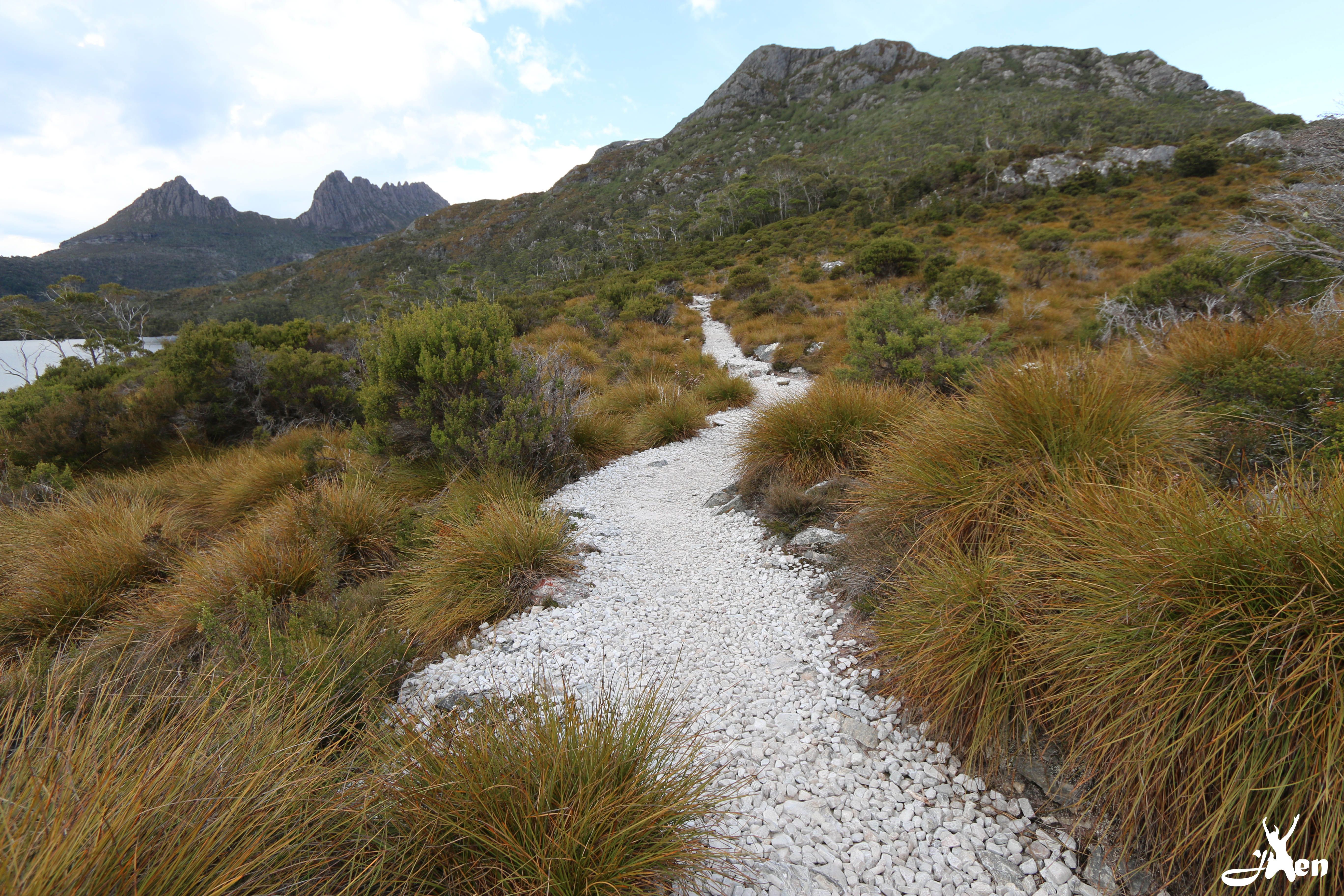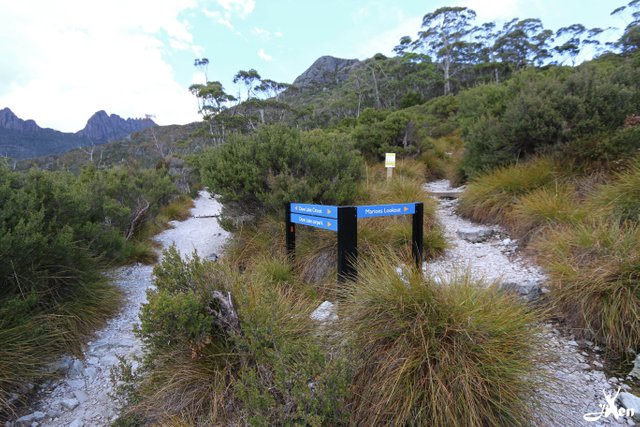 The first 20 minutes of the steep climb is mostly covered and shaded. Passed the tall trees and vegetation, I was rewarded with views of Lake Lilla and Dove Lake. Clouds in the distance was a great reminder of the possible rain in the afternoon.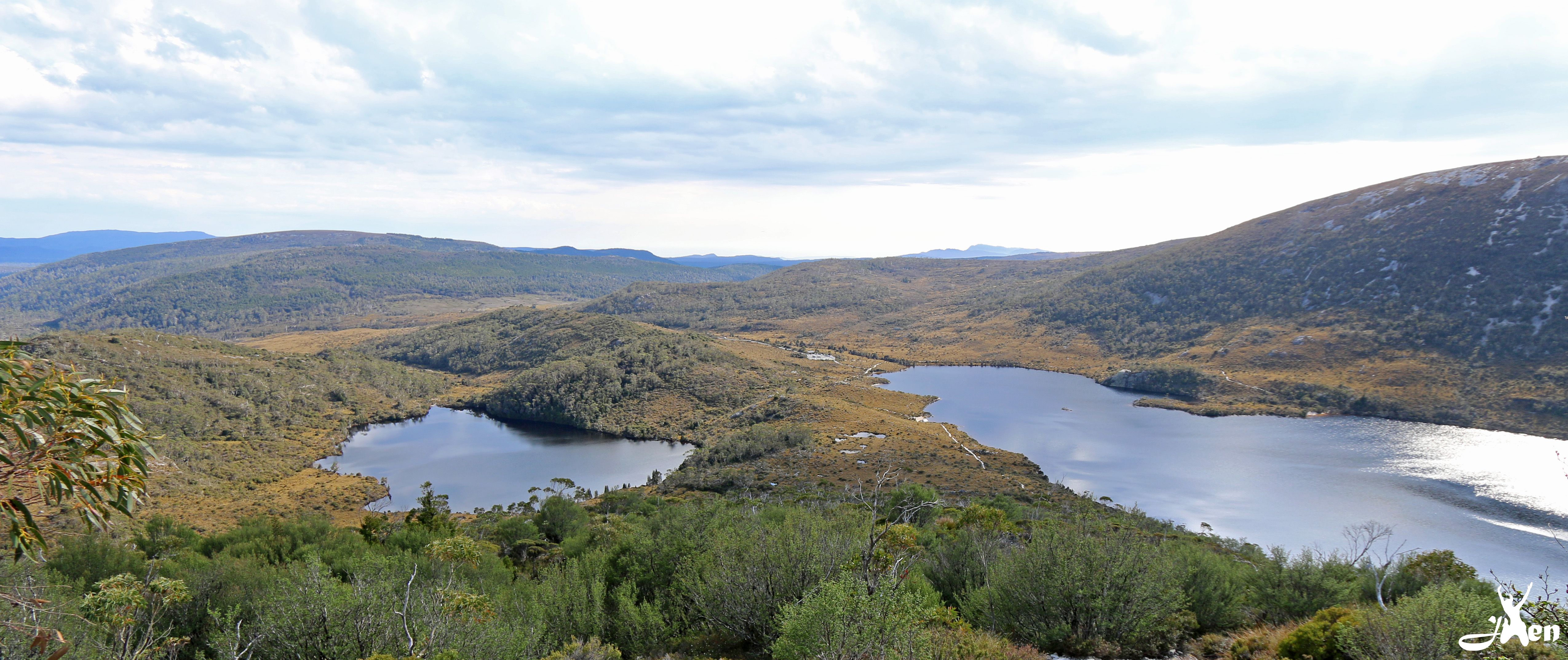 I took a quick breather to admire the views before climbing up the rope assisted section of the track. Another 15 minutes of steady steep climb and I finally reached another turnoff sign. Ten minutes away to Marions Lookout.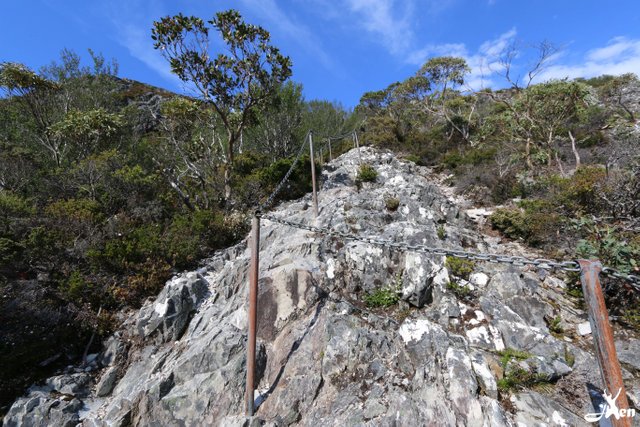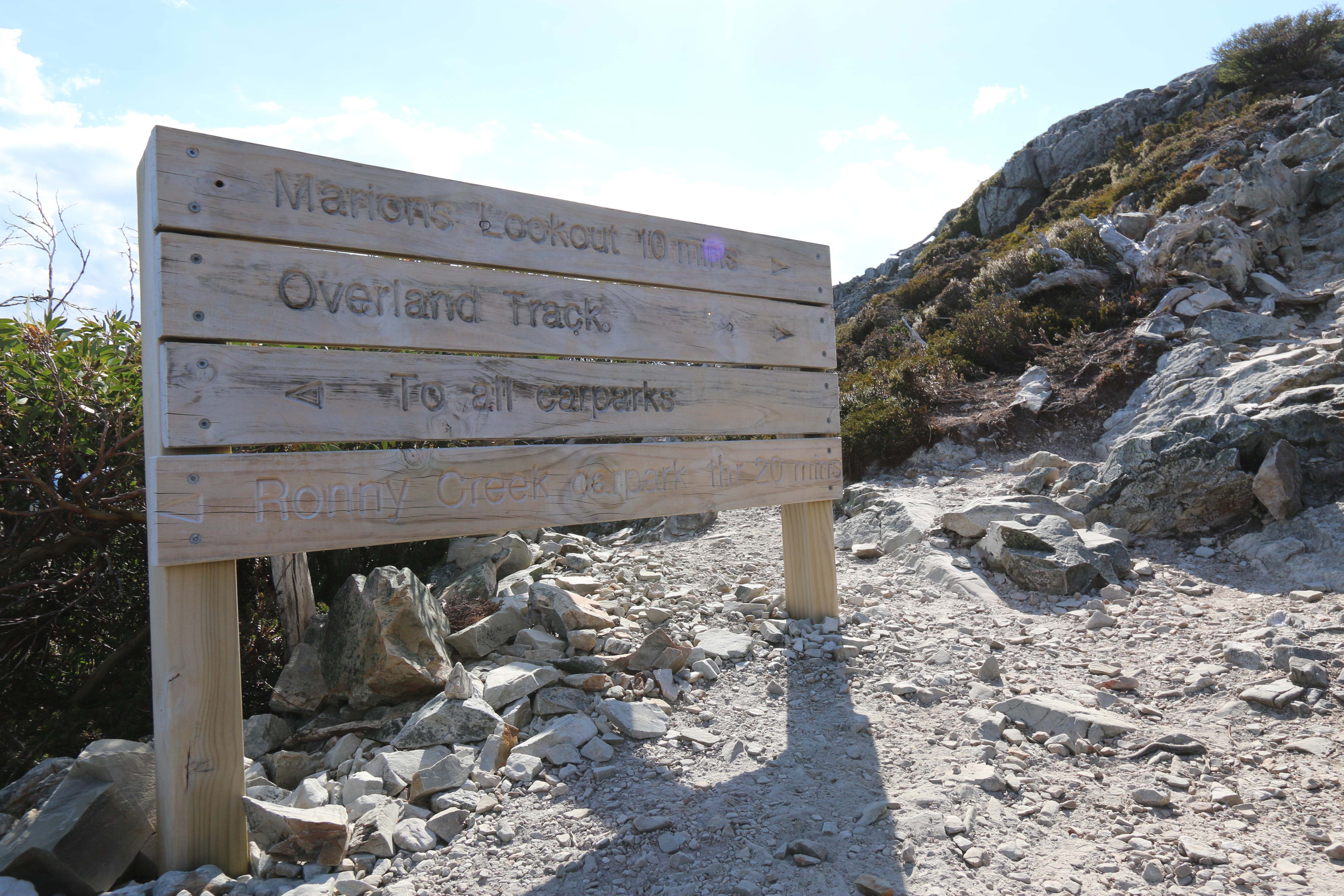 As I climbed higher, I was rewarded with views of Crater Lake and with minimal presence of wind I was able to capture some reflection shots. Once at the lookout, views of Dove Lake, Hansons Peak, and Little Horn were in sight. I didn't spend much time here as I was worried I'd be caught up in the rain.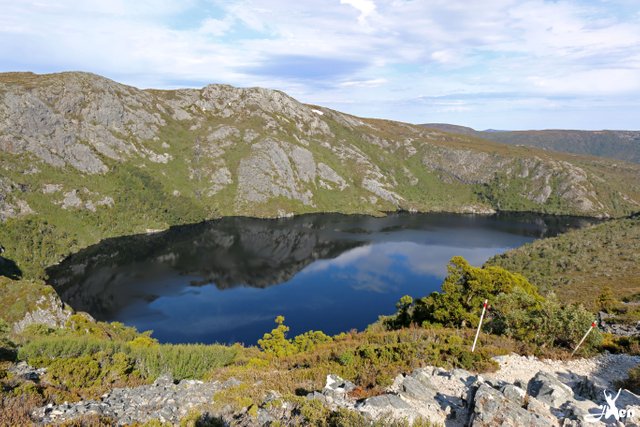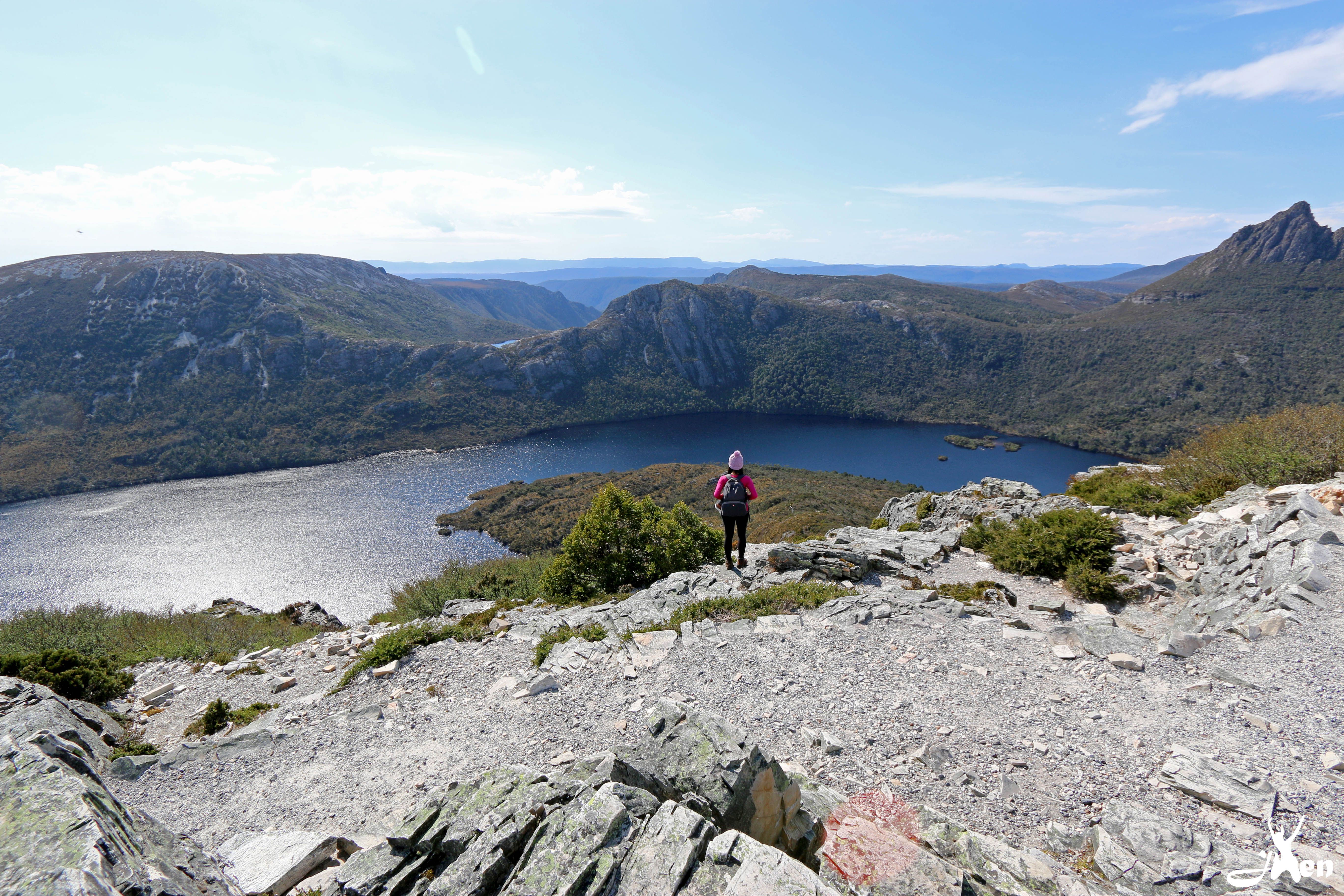 Boardwalks are in place for much of the way once I left Marions Lookout until I reached the Kitchen Hut. With epic views all around, I made frequent stops to snap photos but still made it to the Kitchen Hut at a reasonable time. Here are a few of my favorites: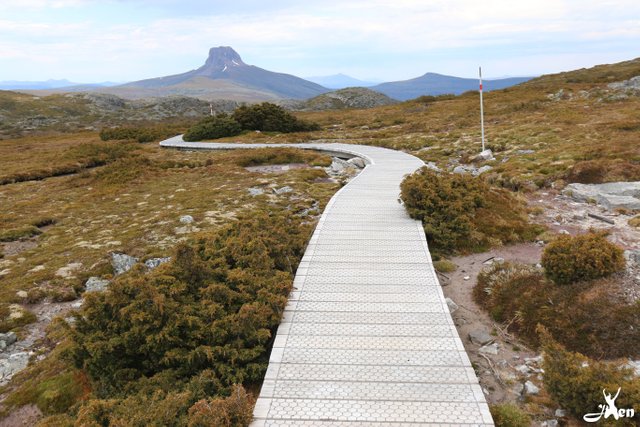 Boardwalk and Barn Bluff in the background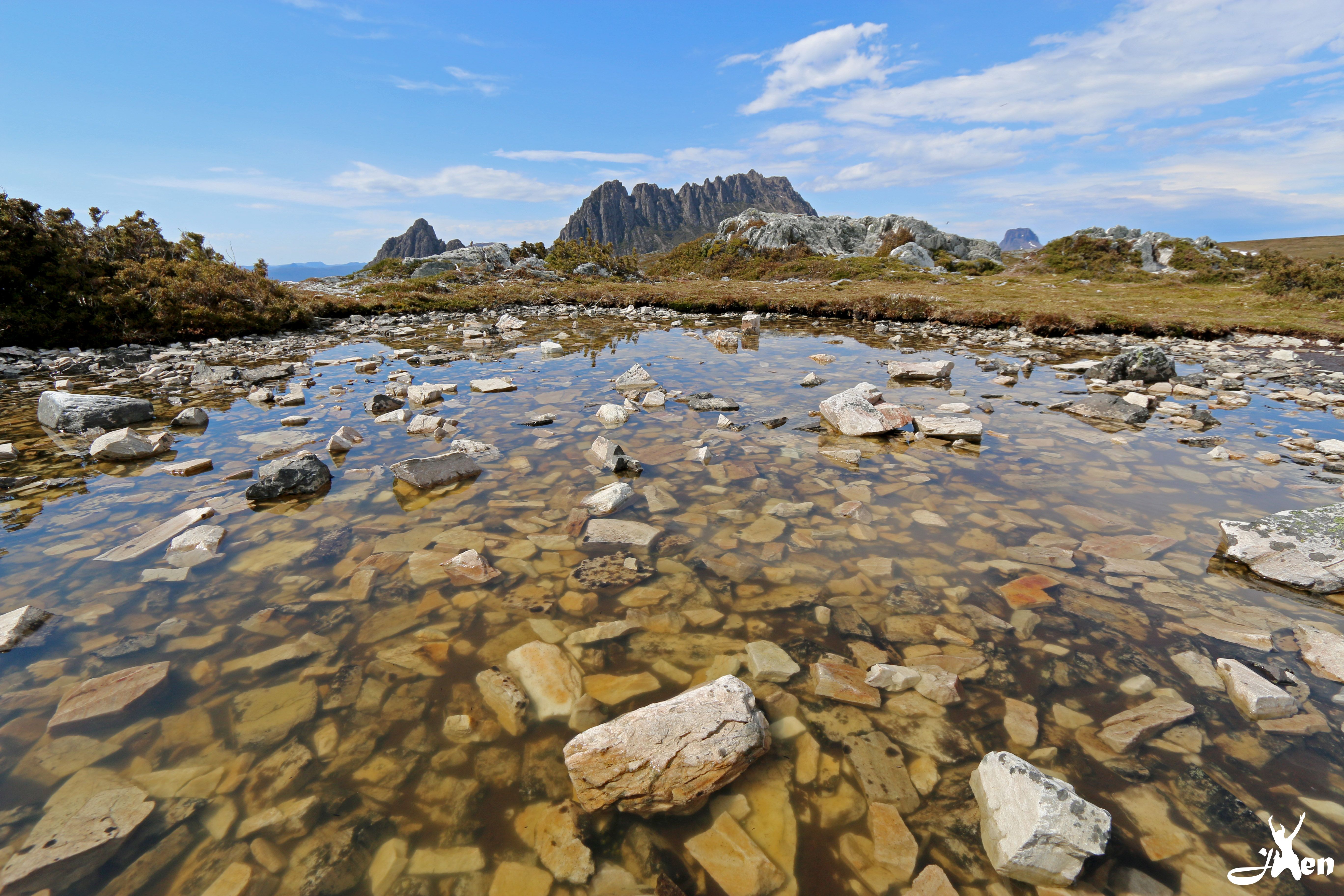 A pool of water made for a great foreground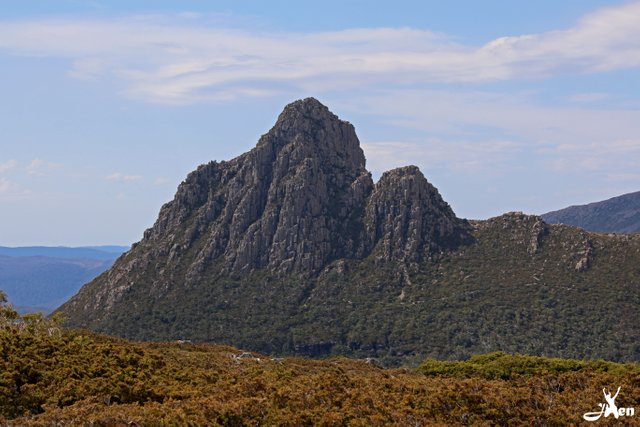 Little Horn at 1355m and Face Track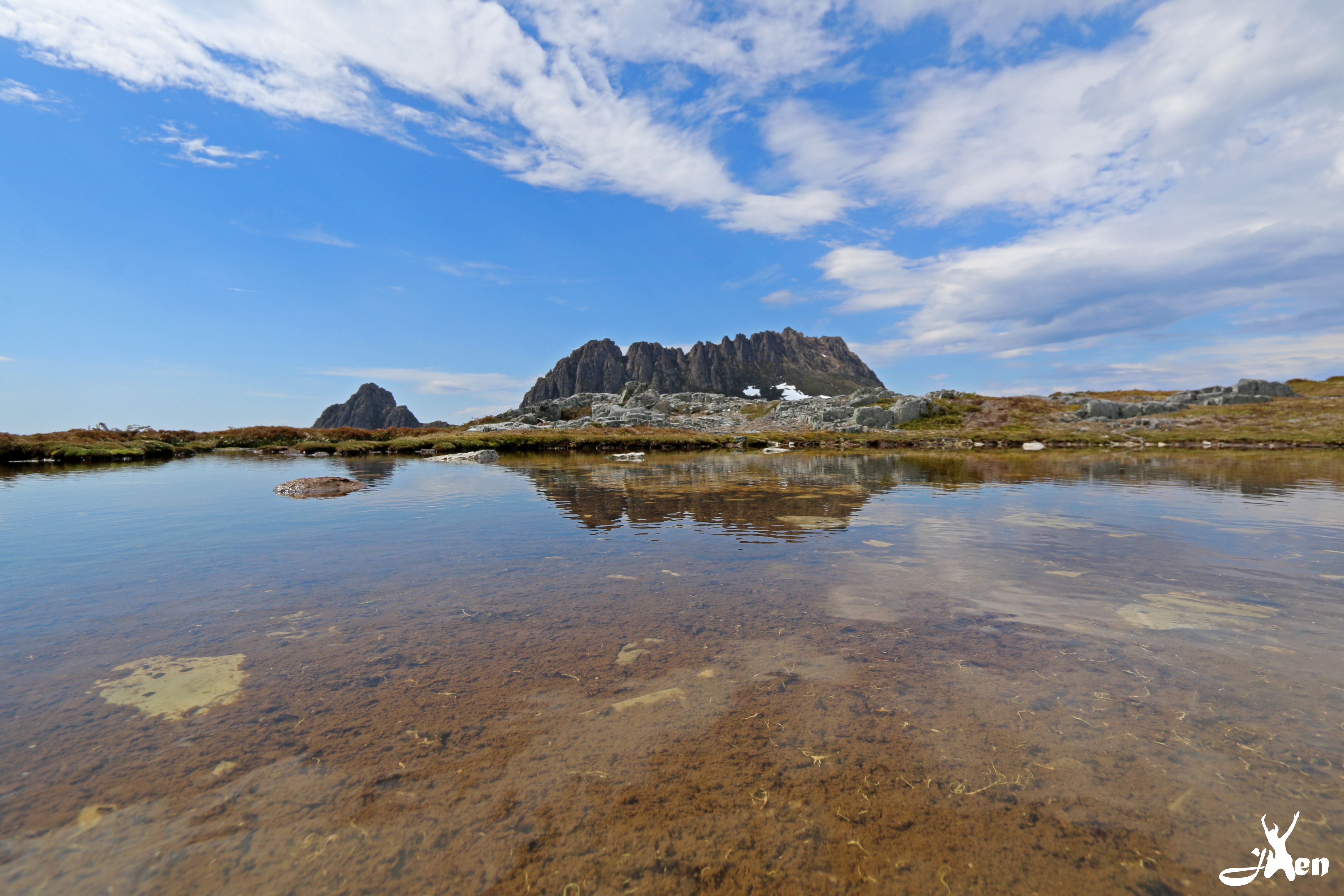 Reflection shot of the jagged-faced Cradle Mountain and Little Horn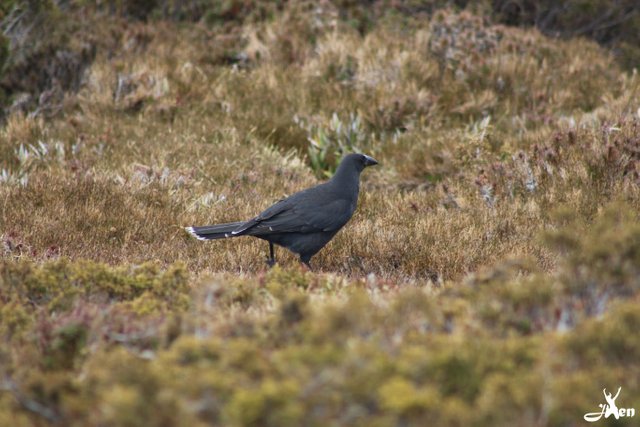 Currawong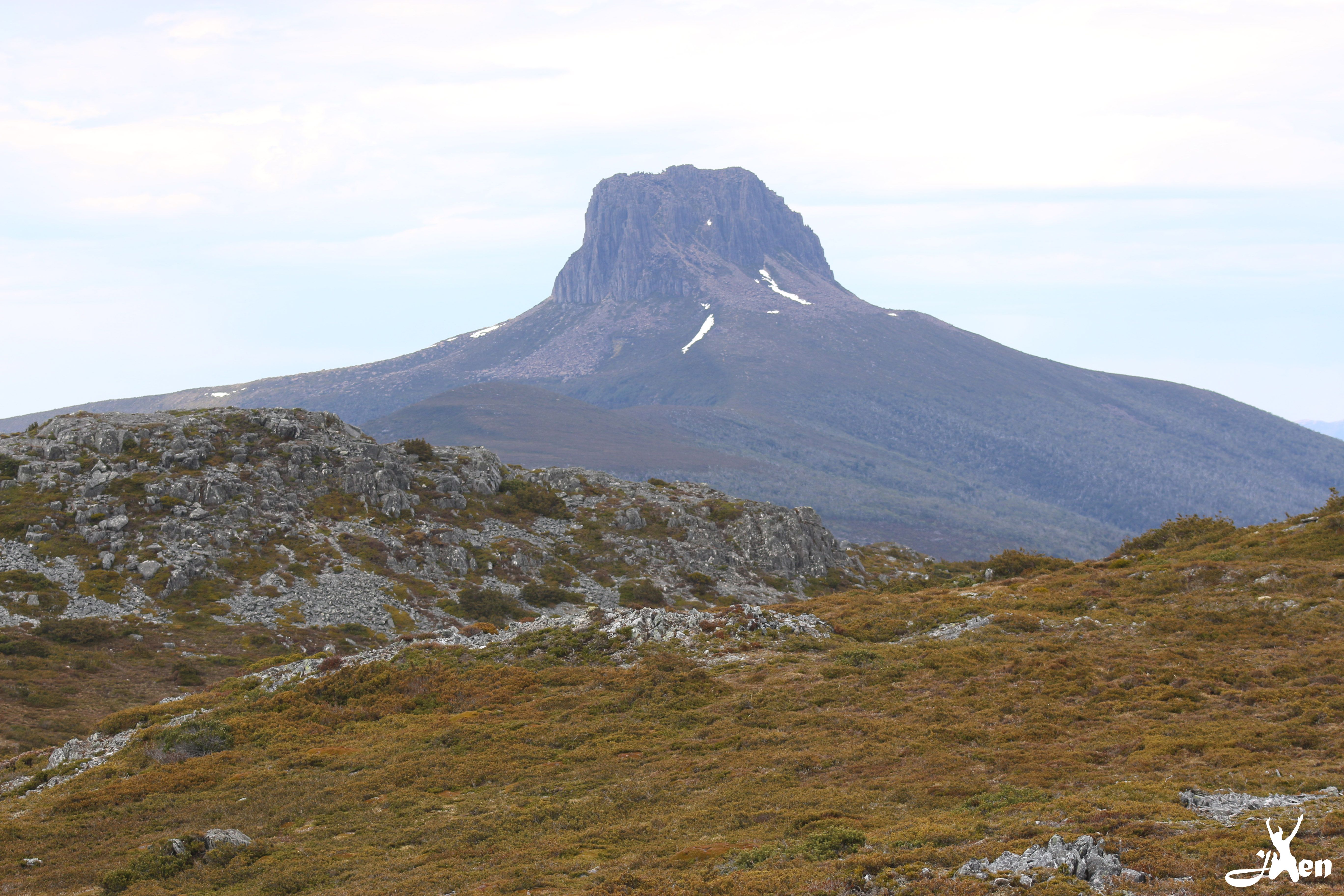 Barn Bluff at 1559m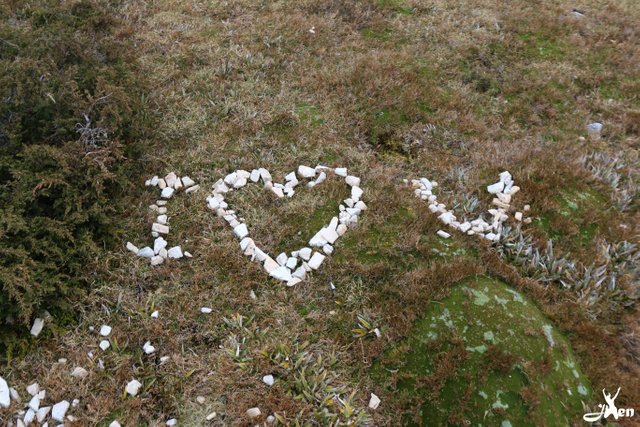 Love is in the air
By the time I reached Kitchen Hut it started to drizzle a bit. Only two other walkers were going to the summit, the rest were either doing the Overland Track or turning around. Two other girls arrived and debated if they should continue on or not, they decided the latter. After a quick rest at the hut, I continued on and walked alongside the couple for a little bit. The rain showers didn't linger for very long but there was a big ball of rain clouds in the distance just waiting to open up.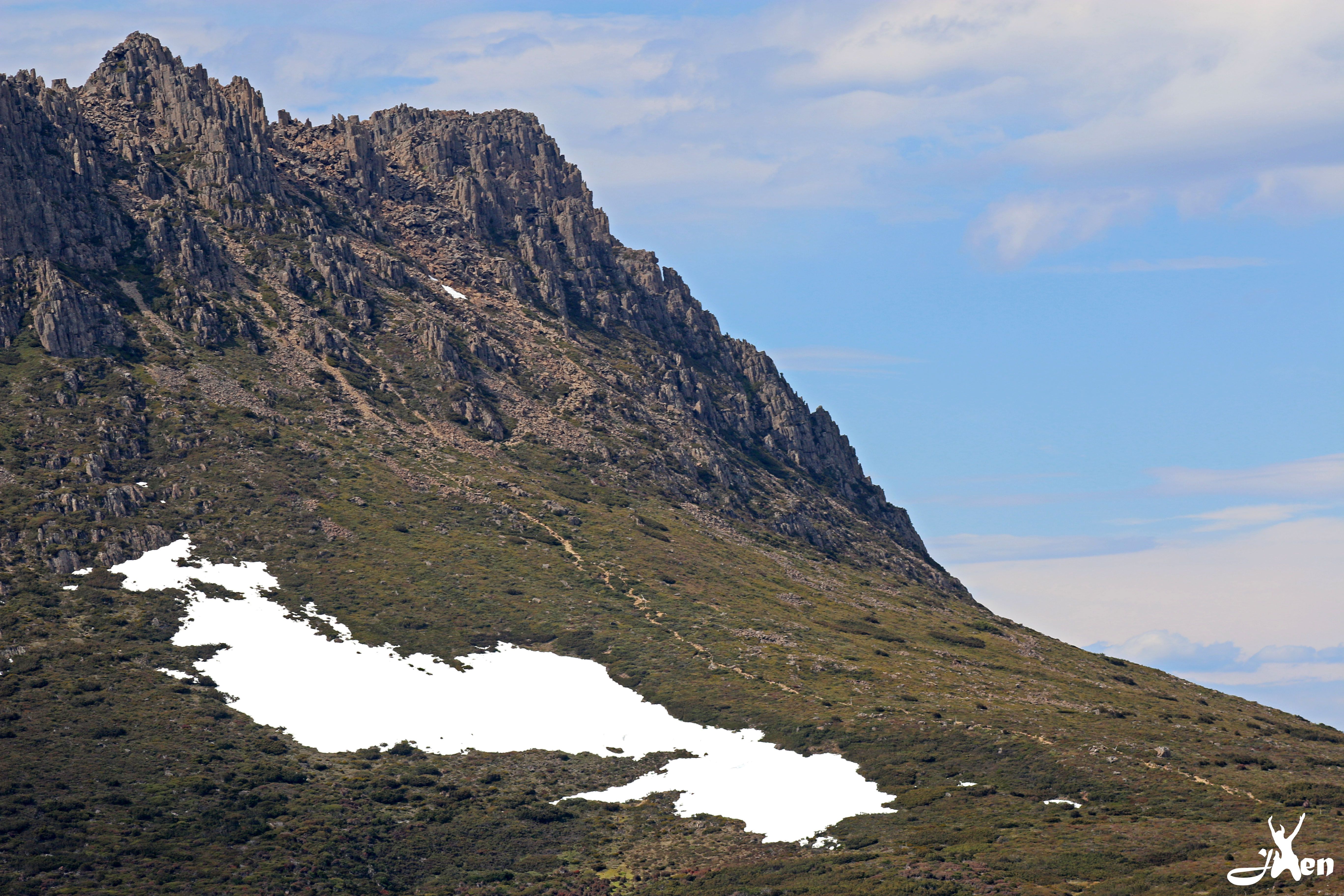 The track ahead of me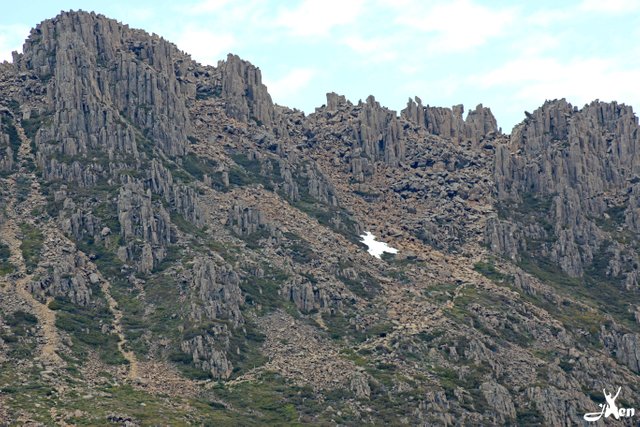 Rock scrambles, the track is signposted by white poles. Can you see them?
There's no shortage of amazing views in Cradle. The higher I went the better it got. The rock scrambles were also a lot of fun to climb. Although extra care must be taken here especially when rocks are wet.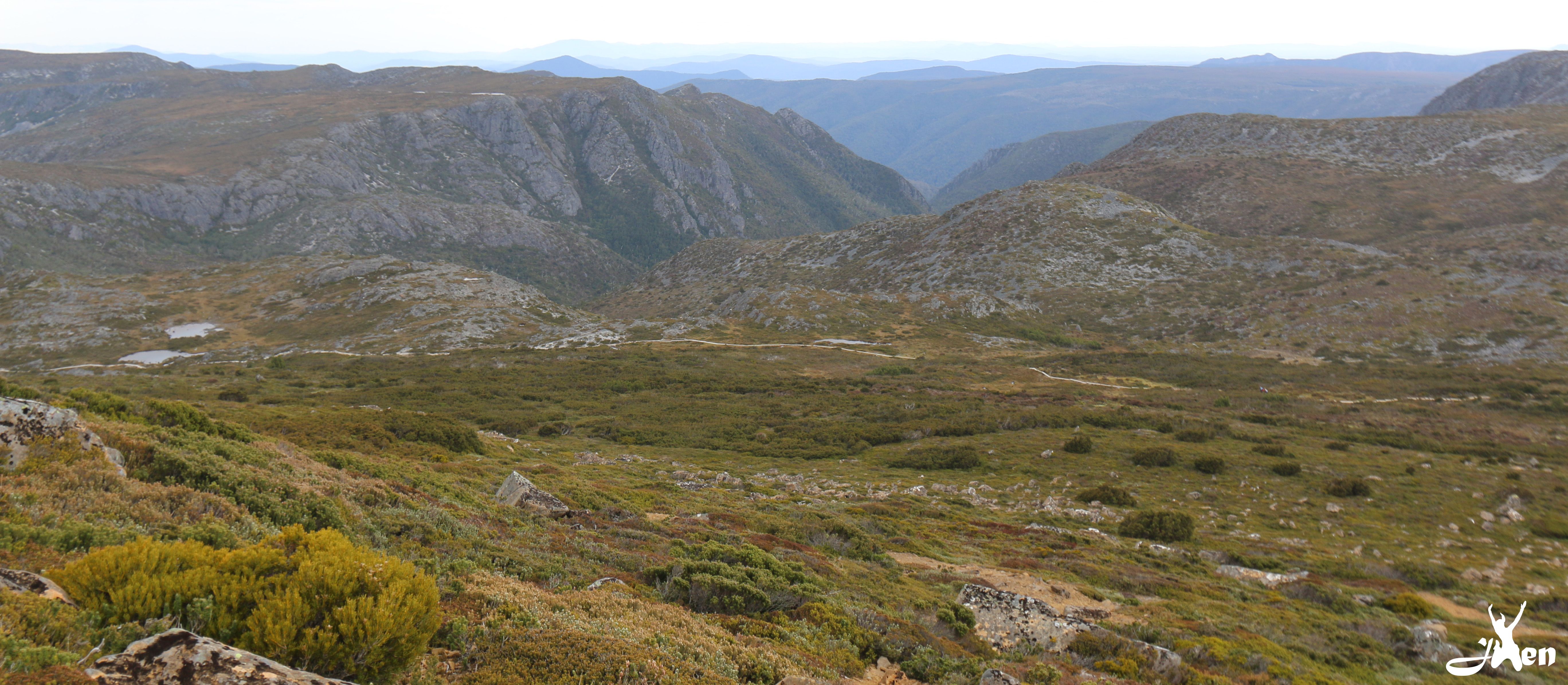 Overland Track in the center and endless mountain range views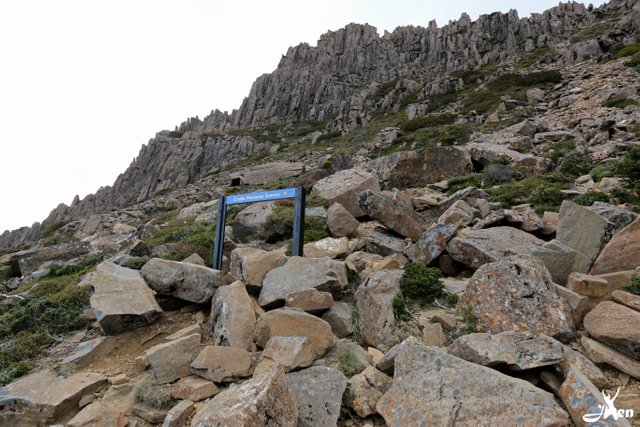 It only gets steeper from here on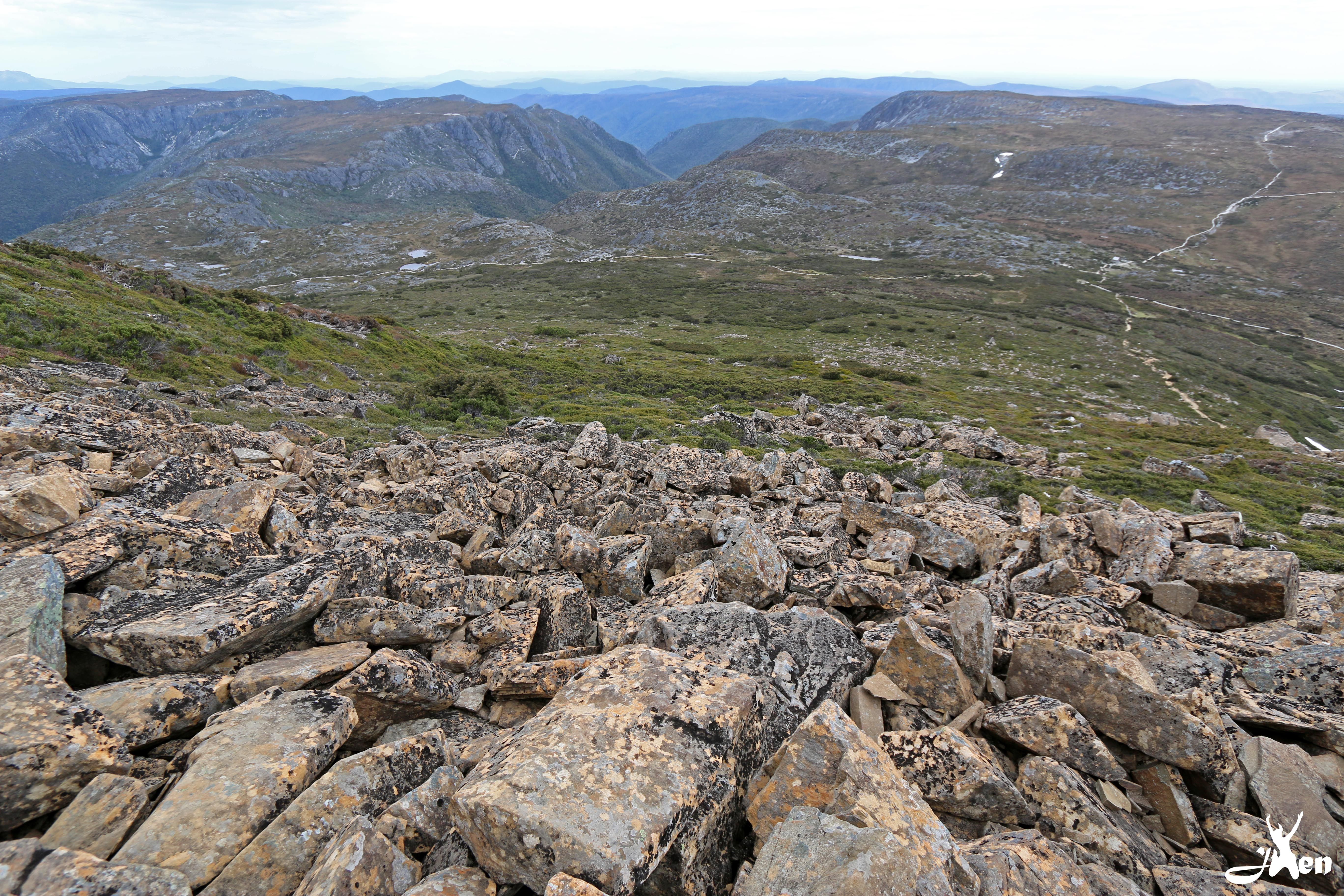 The trail or the lack thereof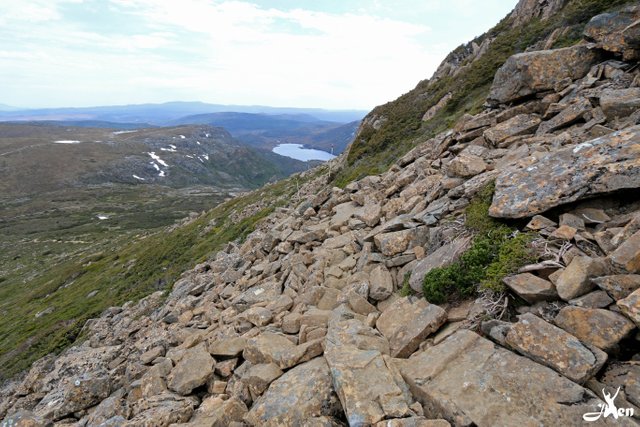 Just follow the stick poles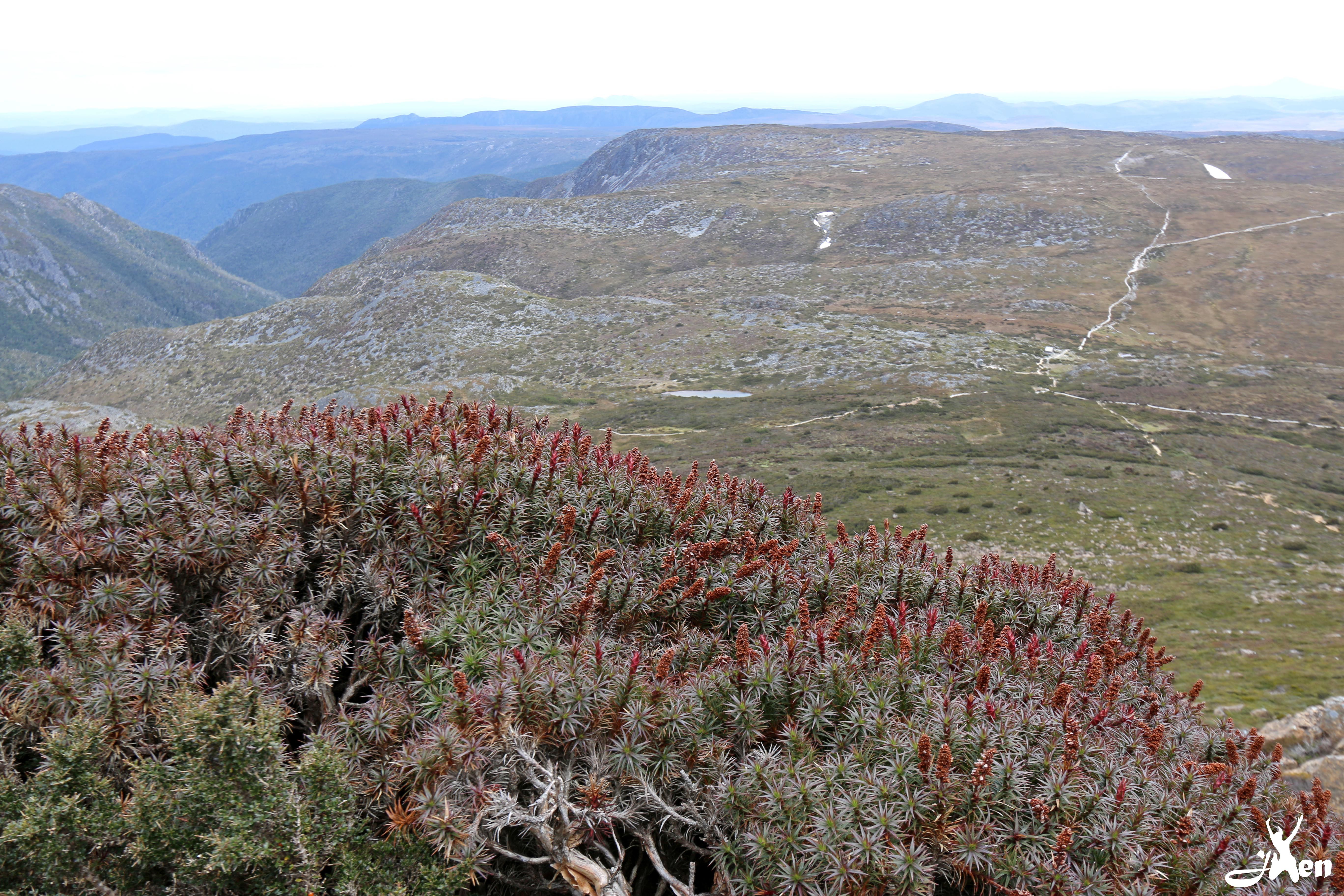 Bird's eye view of the many track options in Cradle
Once I reached the rock pictured below, the couple who I hiked along with from the Kitchen Hut had already returned. I thought to myself "Did I really take that long for a snack break?" and said to them "Wow, you guys are quick". From which they were quick to reply that they didn't make it to the summit. There's ice on the other side of the saddle and they weren't comfortable to push forward without proper shoes and gears. I knew exactly the section they were describing as it was the same when I did this hike in the winter except there was much more snow/ice then.
I did take my time getting to the summit as I was trying to recreate some shots I took on my first visit. Like the one below.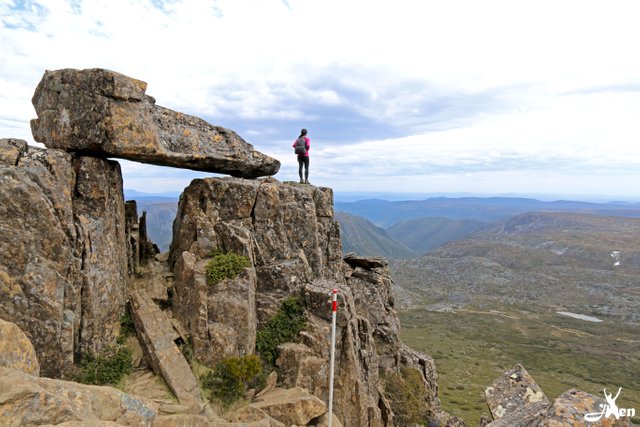 Recreating a shot from 2015
It's a rock-scramble-your-way-up kinda trail, or the lack thereof, from here on. Some sections are easier to navigate than others.
Looking back, I could now see a few other hikers just behind me. At the saddle I met Maria (pictured below in purple t-shirt and red backpack) from Germany. She is also hiking to the summit on her own but will be doing the Overland Track with her friend starting tomorrow. With rain forecast the next few days she wanted to make sure she got to at least see the summit on a not-so-rainy day.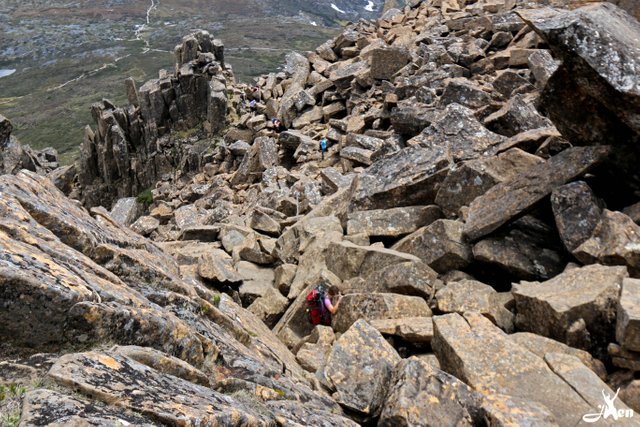 Other hikers just behind
On the other side of the saddle, we were presented with the icy section the couple talked about. We slowly and safely made our way down the saddle, across the ice/snow, and up more rocks to the summit.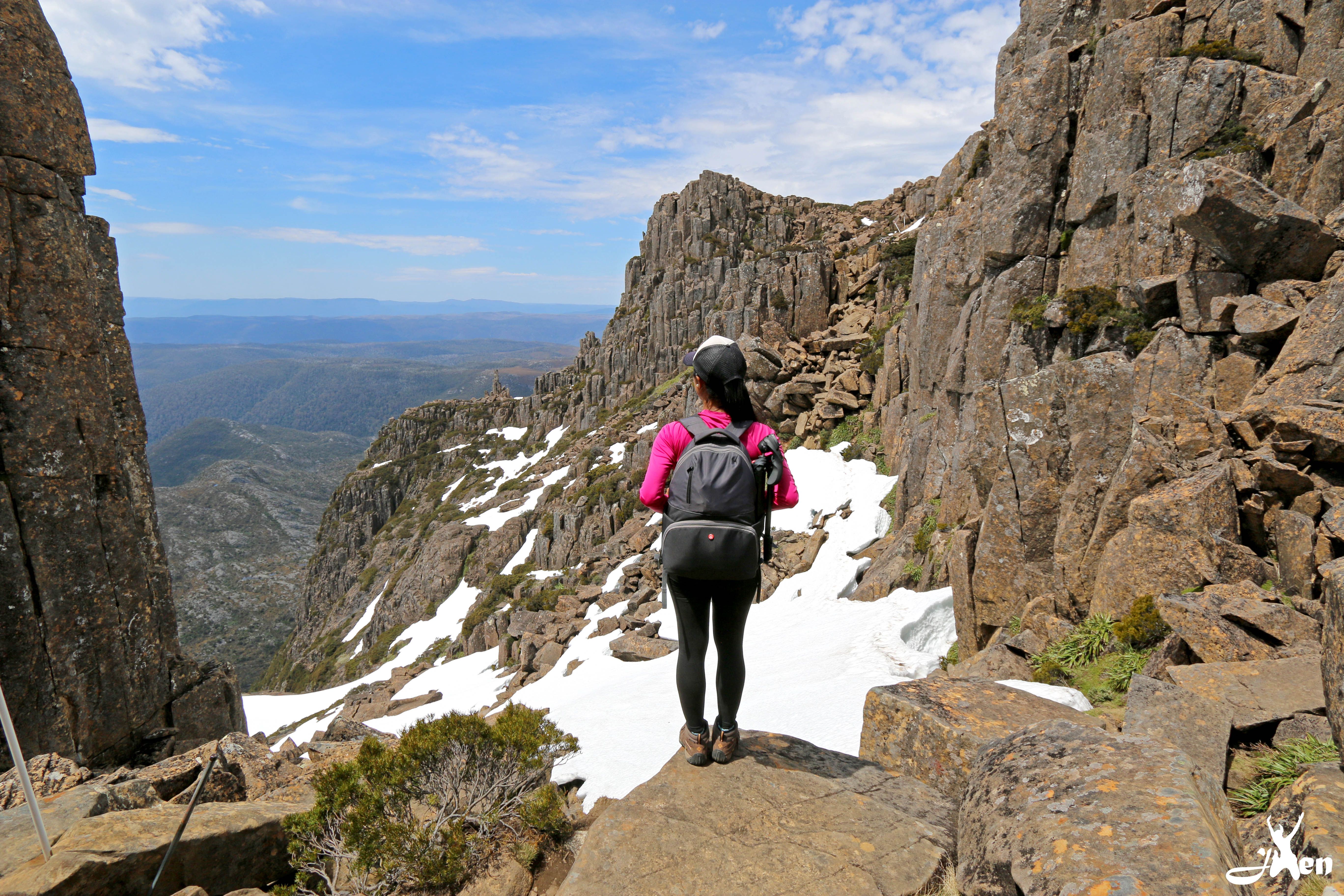 Views on the other side of the saddle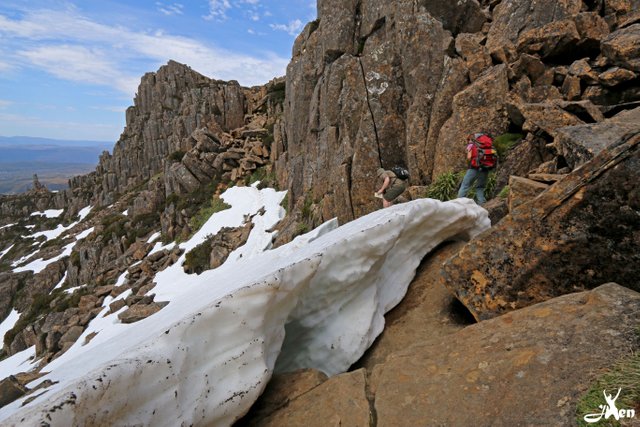 Look how thick that ice is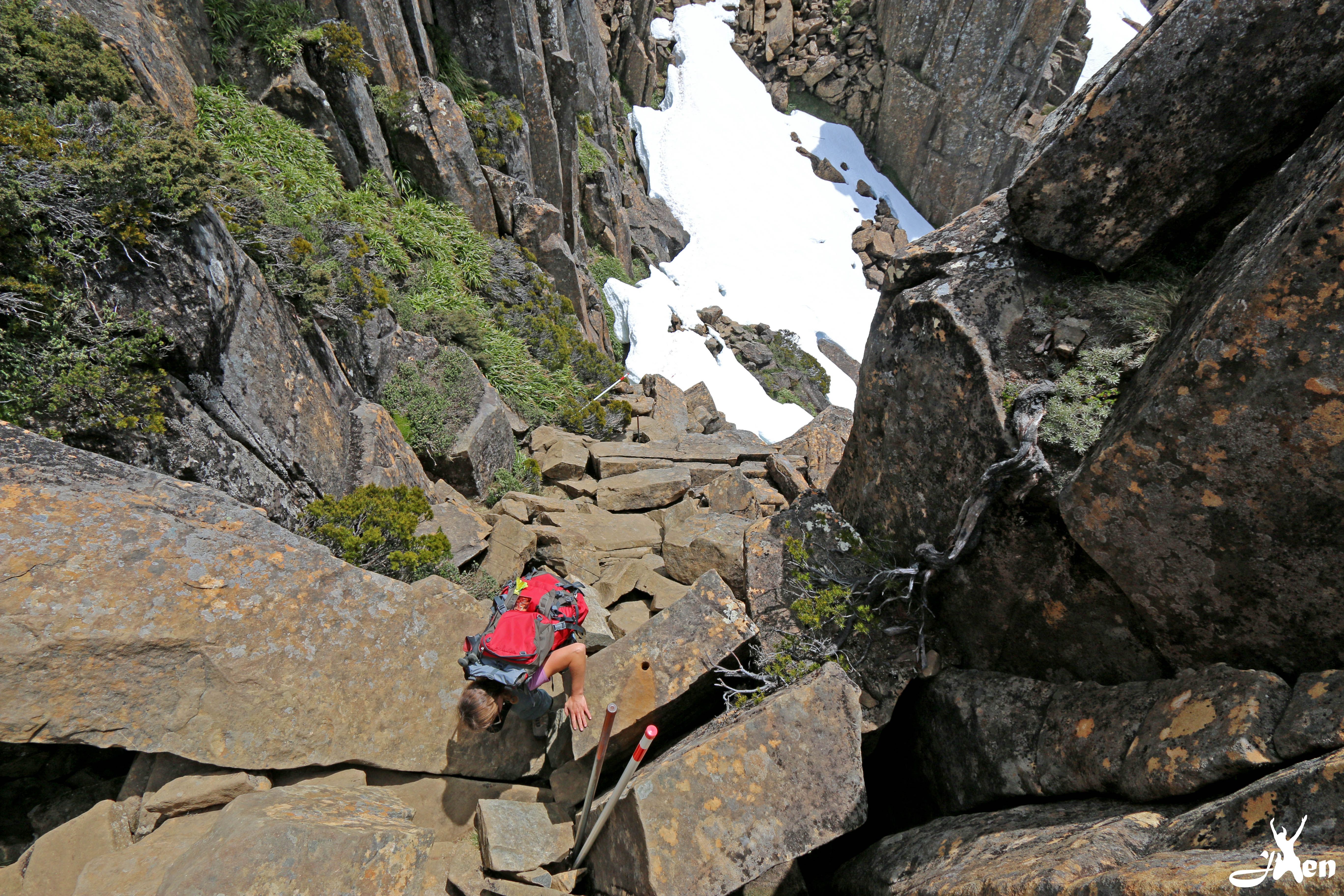 Climbing up big boulders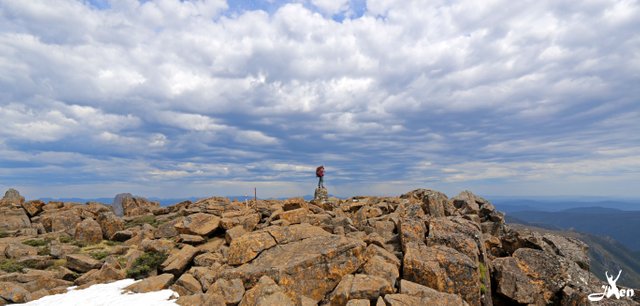 Maria at the official summit marker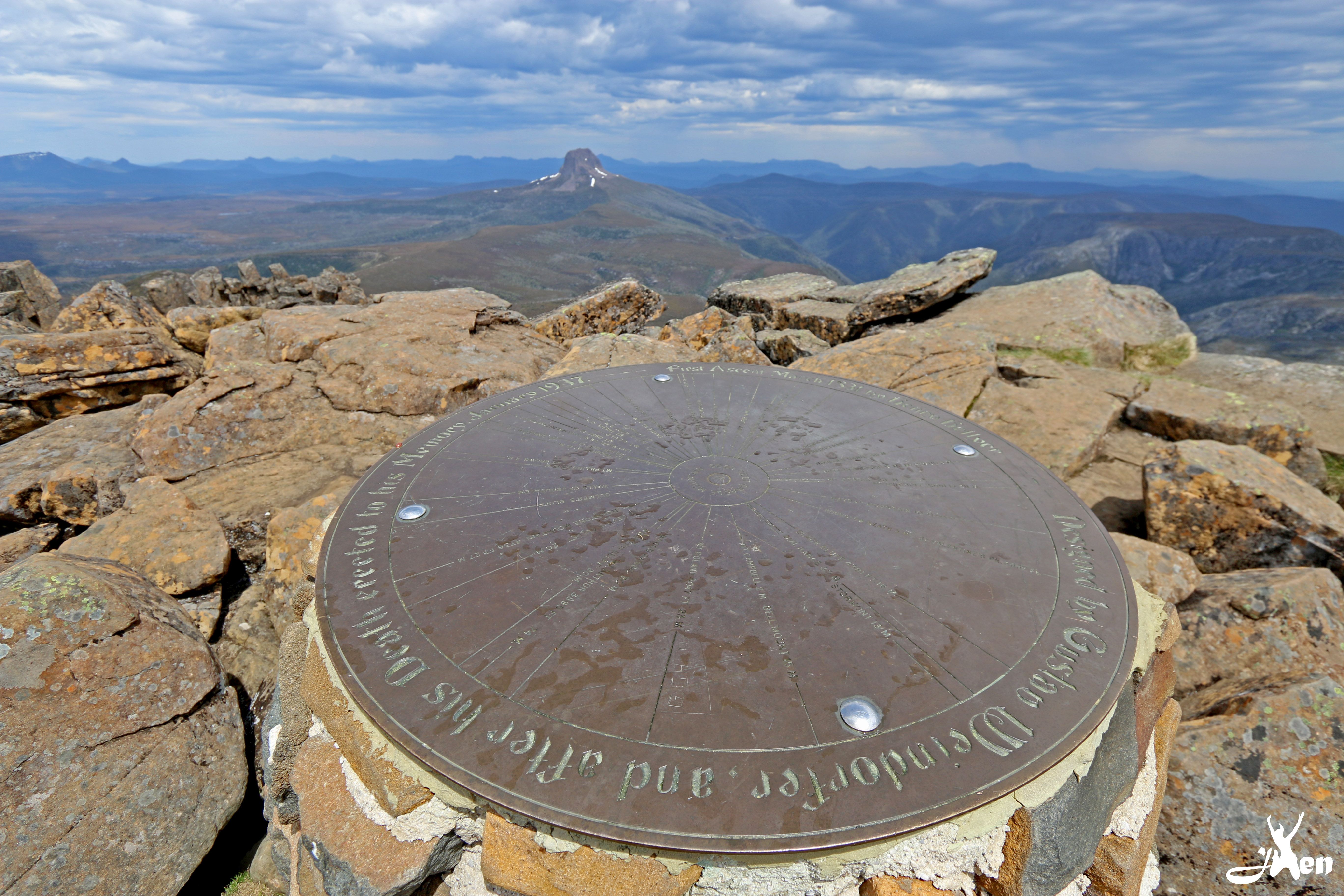 Summit marker
We had the summit to ourselves for a good 15 minutes before the rest of the hikers behind us arrived. Maria and I had a good chat about travels, hiking, Australia, New Zealand and everything travel-related. We snapped a few photos and had our lunch at the summit before making our way back down.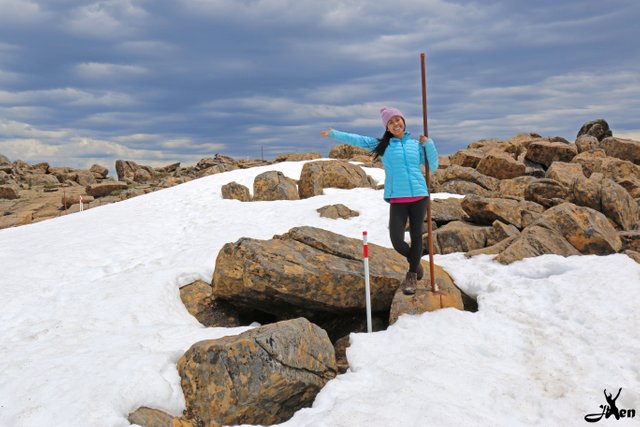 Trying to recreate another photo from 2015
I do a lot of hikes solo, thus also spend a bit of time taking photos with me in it for scale. Because there are places you simply can't grasp without a scale. So I was very glad to have met Maria on this track, not only because I made a good friend, but also because she made a good model and scale in my photos.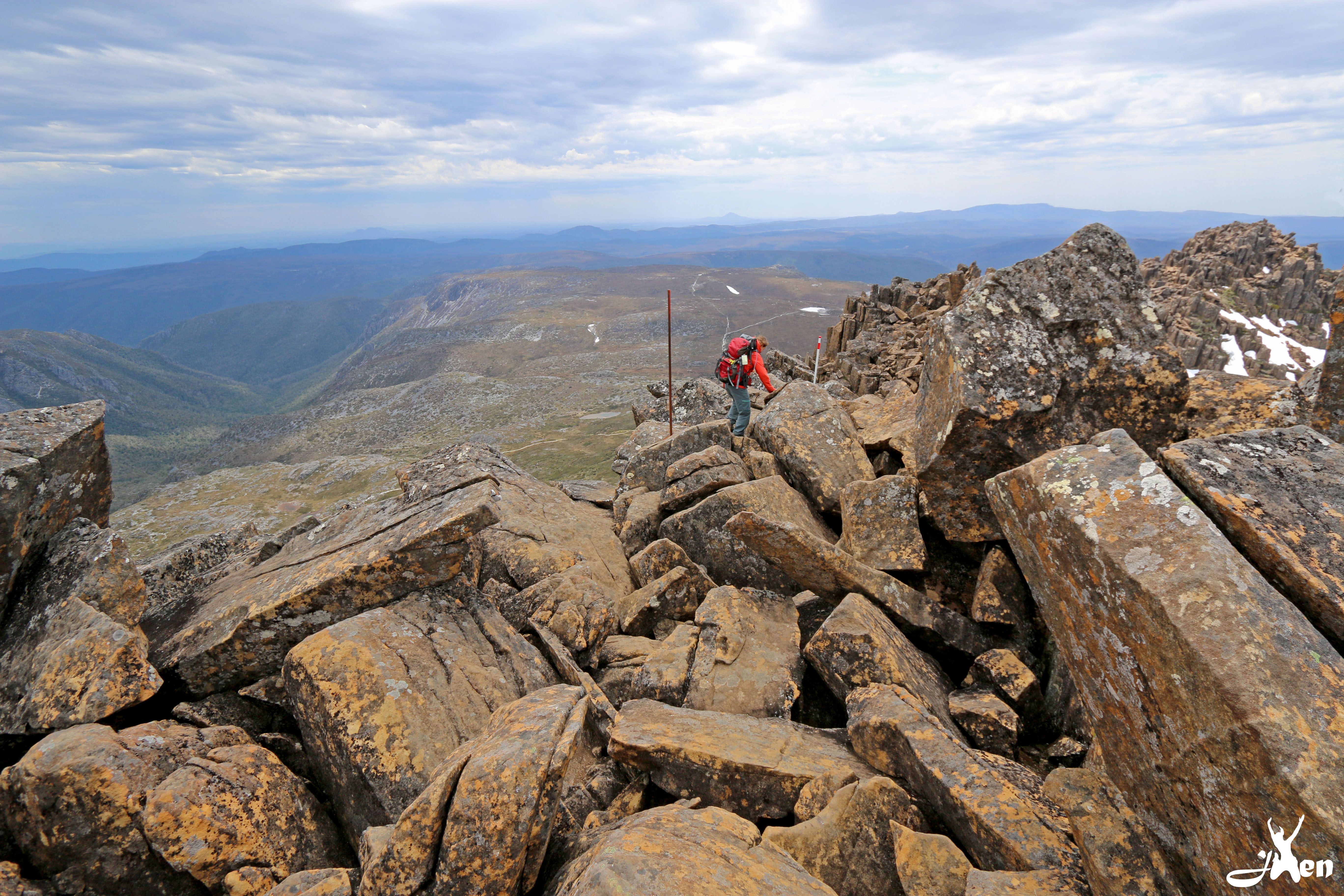 More rock scrambling fun on the way down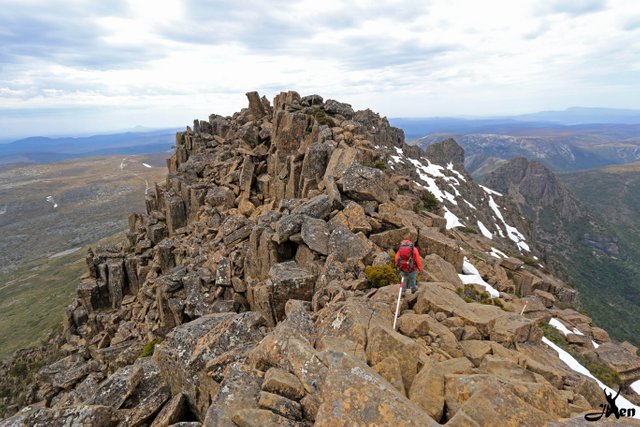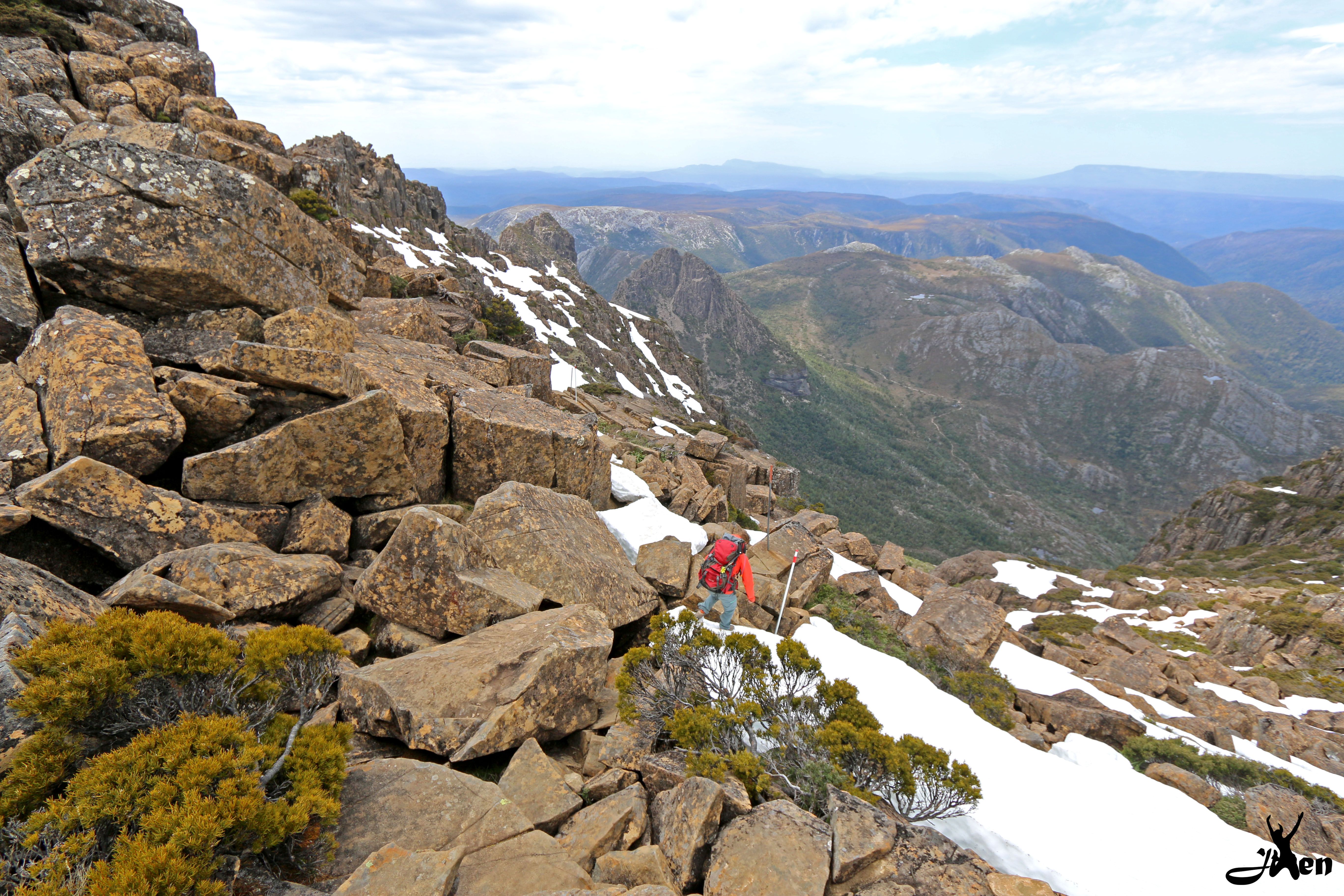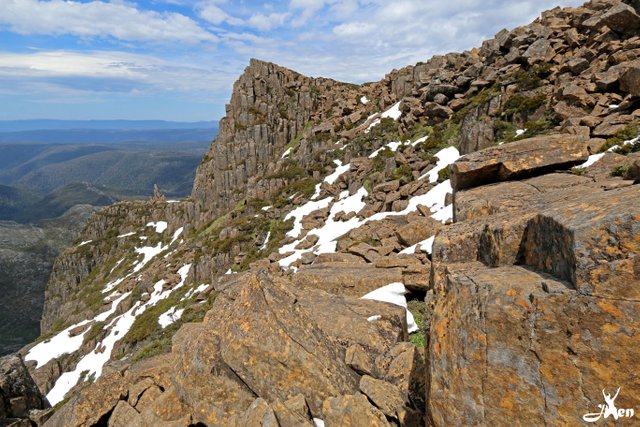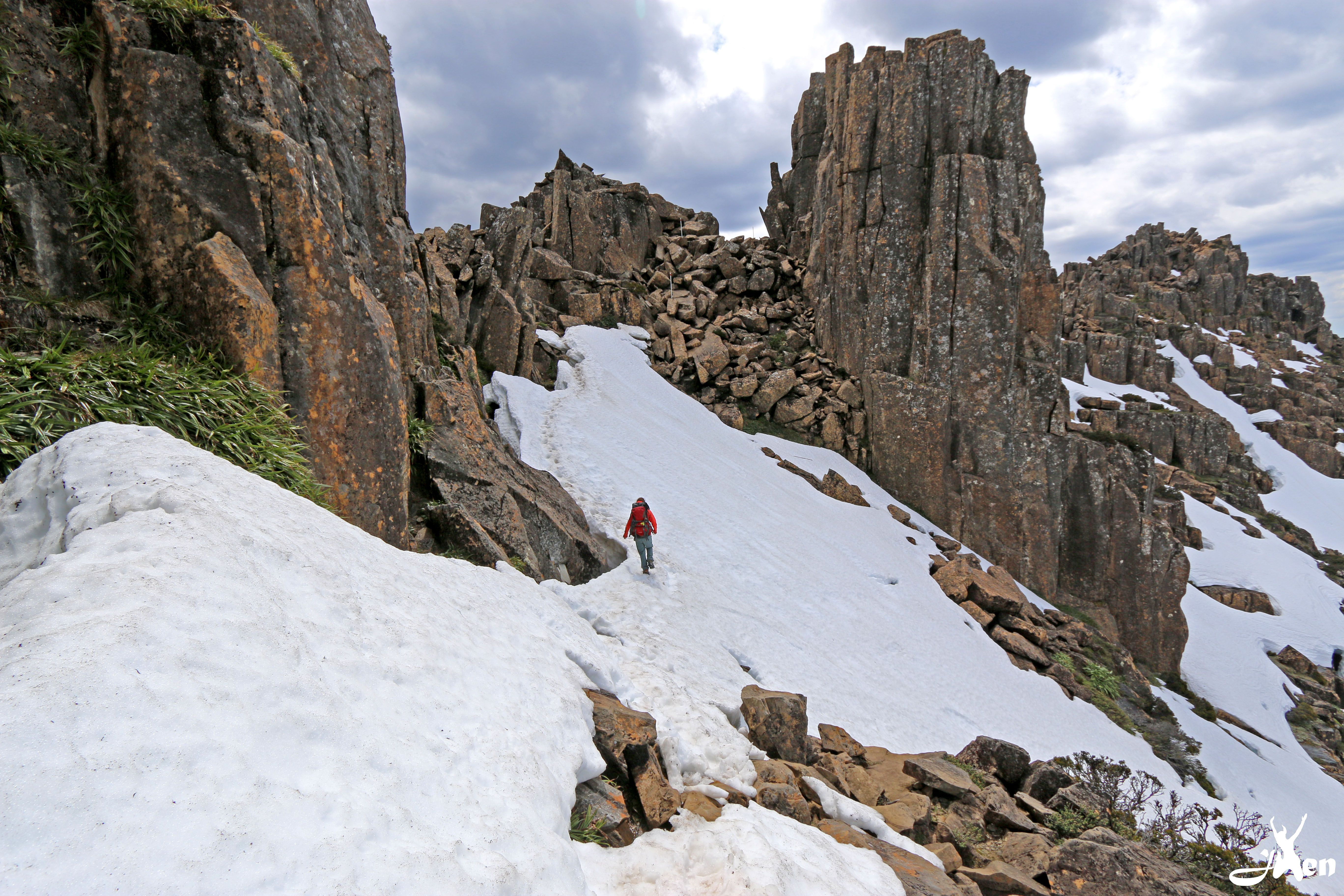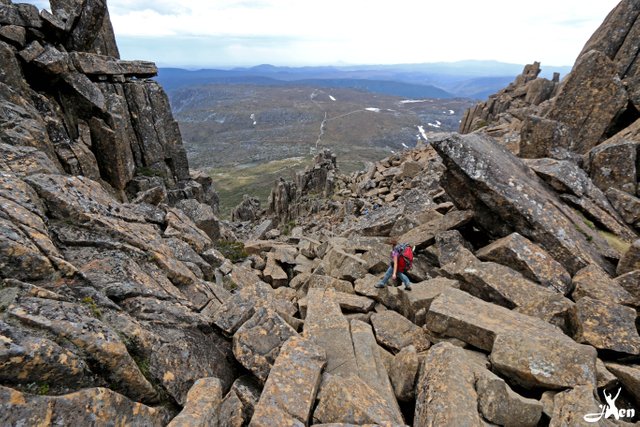 She also helped me snap some photos I couldn't take with my tripod and 10-sec timer. I'm so happy she was in for photoshoot session as well and got some really great angles on rocks that I could have not taken on my own.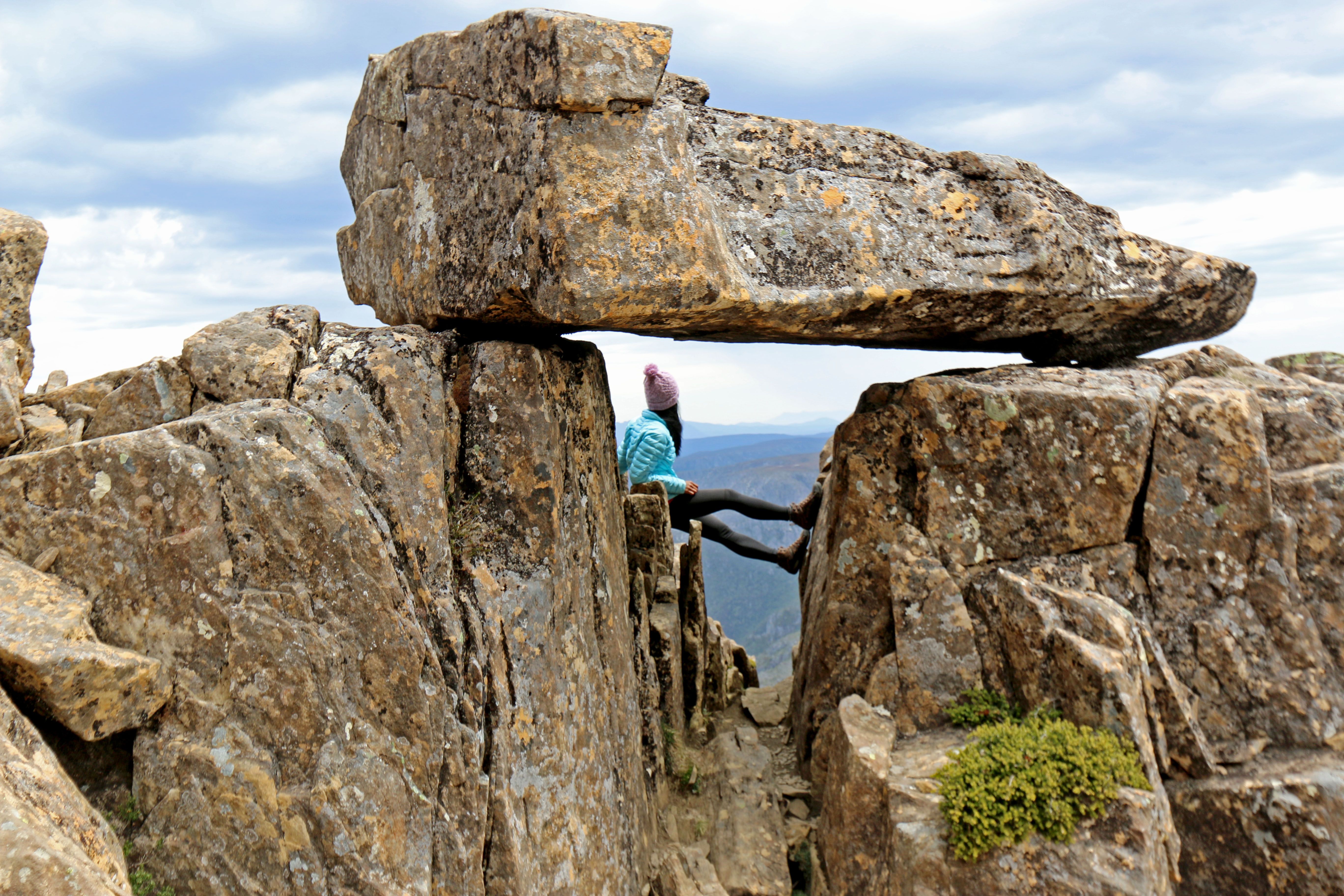 Like this one below.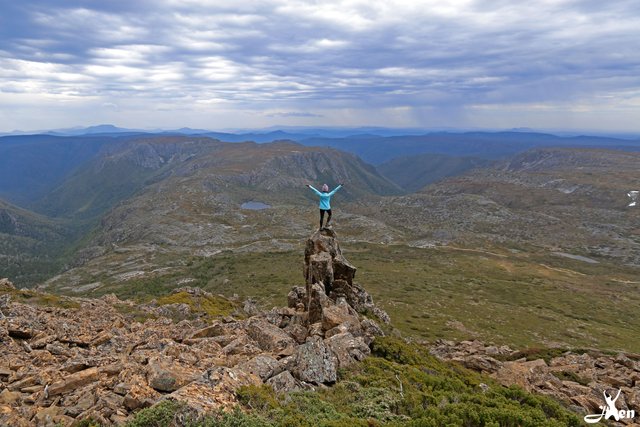 We played around on the rocks for a lil bit but we could also see that the rain is coming so we hurried down to the Kitchen Hut.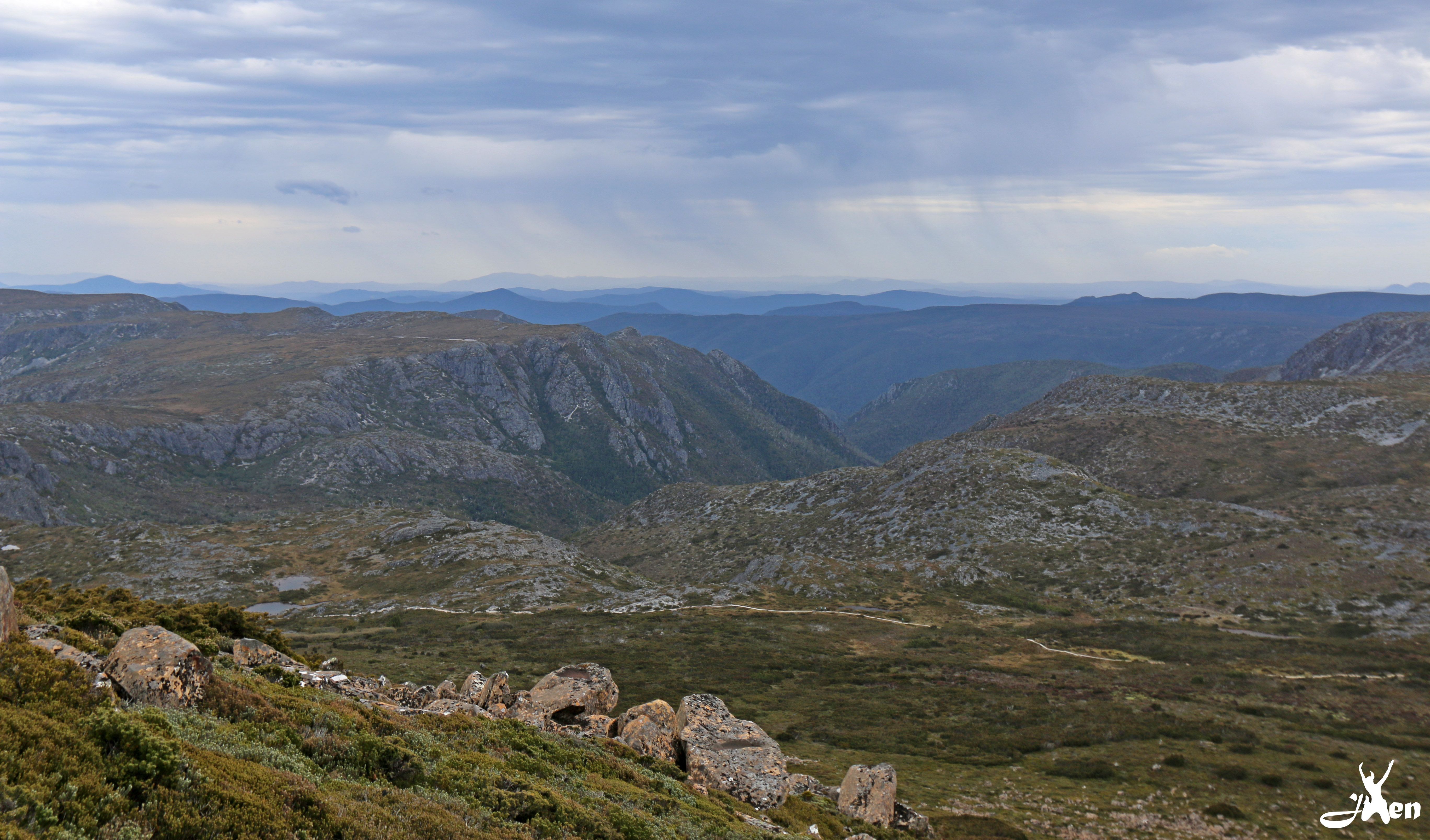 The rain came just shortly after we snapped the photo below. But it was only a passing rain. Not wanting to take our chances, we left the hut right away and made our way back down to Dove Lake car park via Wombat Pool Track from Marions Lookout.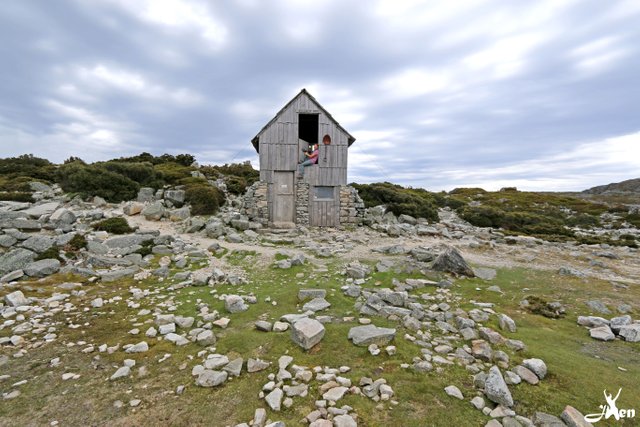 Kitchen Hut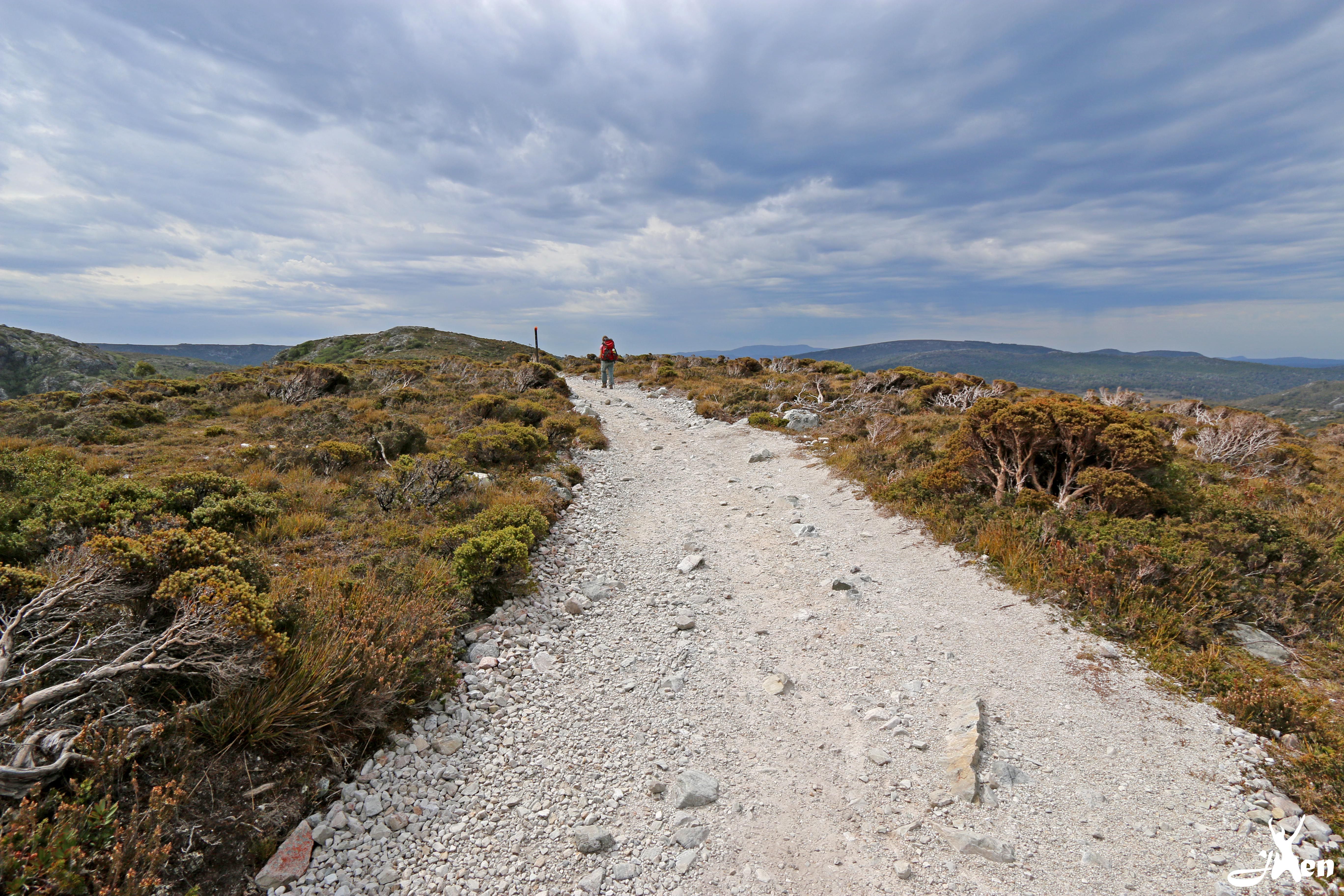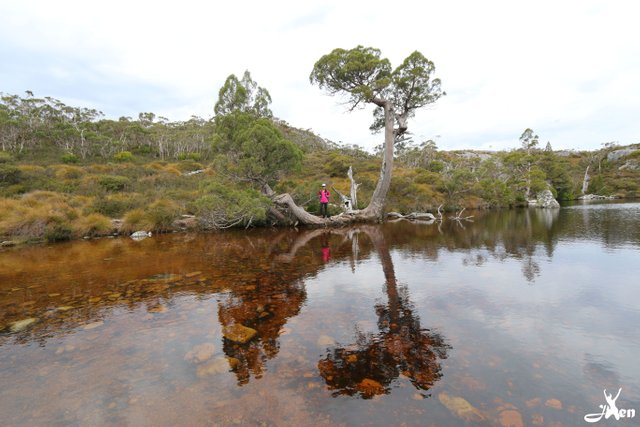 Wombat Pool
Once back at Dove Lake carpark, I offered Maria a ride back to her campsite so she didn't have to wait for the shuttle. We picked up her friend, Ingram who had been hitchhiking all day to get back to Cradle Mountain, just few kilometers from the campsite. We had dinner together and shared some great stories to end the night.
Thank you for stopping by. I hope you enjoyed reading my stories. Up next is Walls of Jerusalem. Stay tuned.
xx
jhen