A popular saying says "There is no greater misfortune than being blind in Granada", and great truth says that it is millions of eyes that have been hypnotized to contemplate this destiny.
The whole of the Alhambra occupies a surface that occupy approximately 13 hectares, surrounded by 2 kilometers of walls that guard 30 towers, some of them in ruins.
To be able to contemplate it completely, it is necessary to observe it from a distance, since it has a perimeter that surpasses what our eye can cover.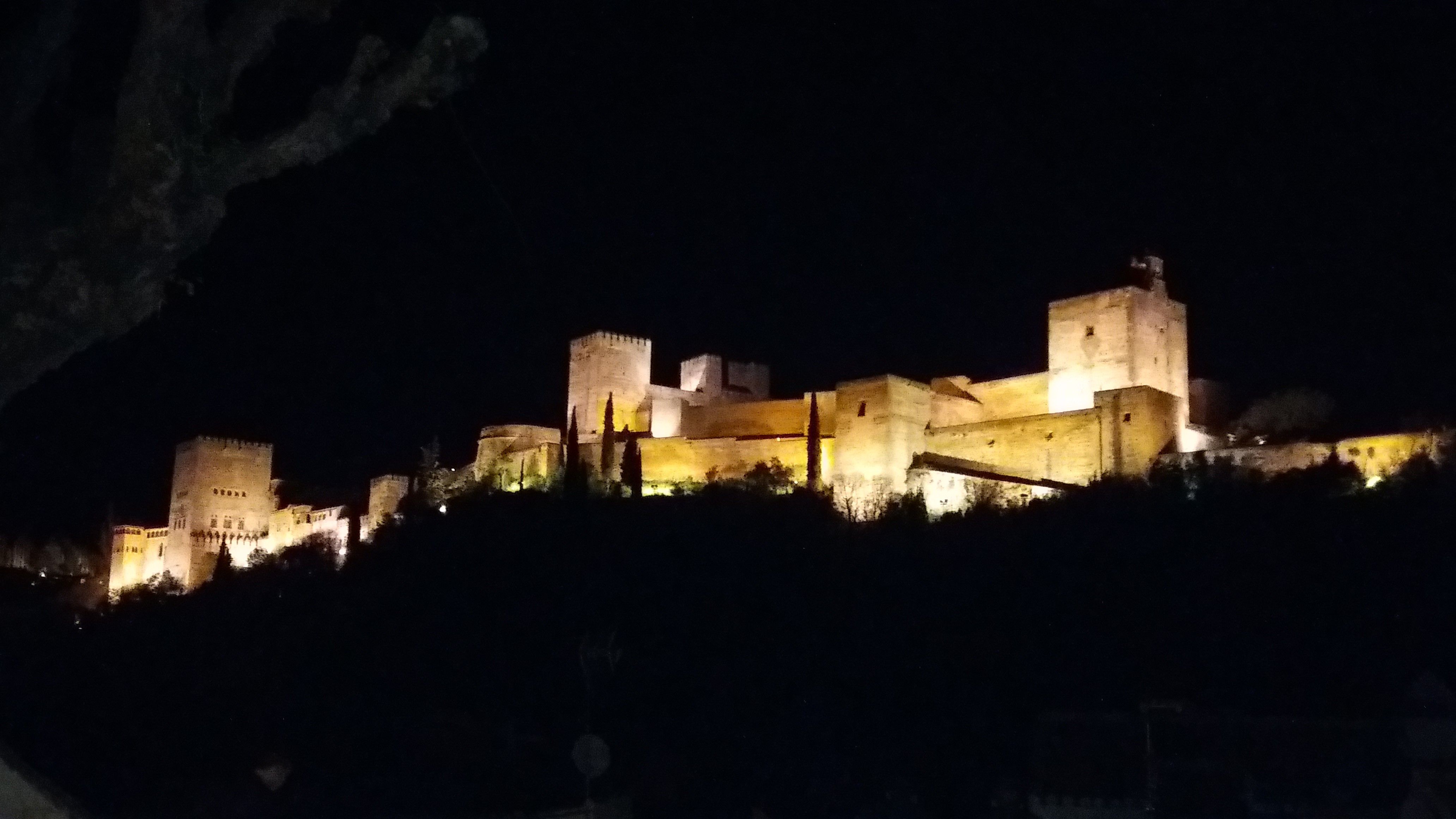 Photo taken at night to the Alhambra from the Balcony of San Nicolás (Granada)
In order to reach the Balcony of San Nicolás we had to cross the Moroccan Quarter of the Albaicín, through its narrow streets and steep stairs, Arab houses, its courtyards and its people. After about twenty minutes climbing upwards, we finally reach the balcony, where from all its points you can see the Alhambra in its maximum splendor, allows us to contemplate it completely.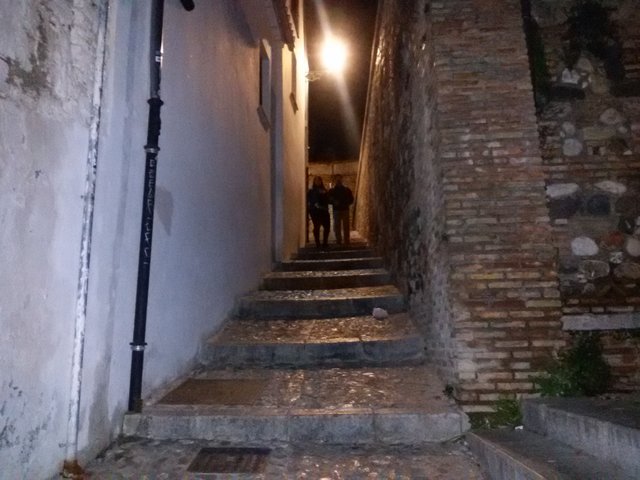 The next day we went to visit by day the great Alhambra that was not far from the hotel where we were staying. It took us a whole day to walk only half, its gardens, its museum, its plazas and its Mozarabic-style corners that are precious. Historical objects, constructions and weapons of war that translate you into an apotheosic past.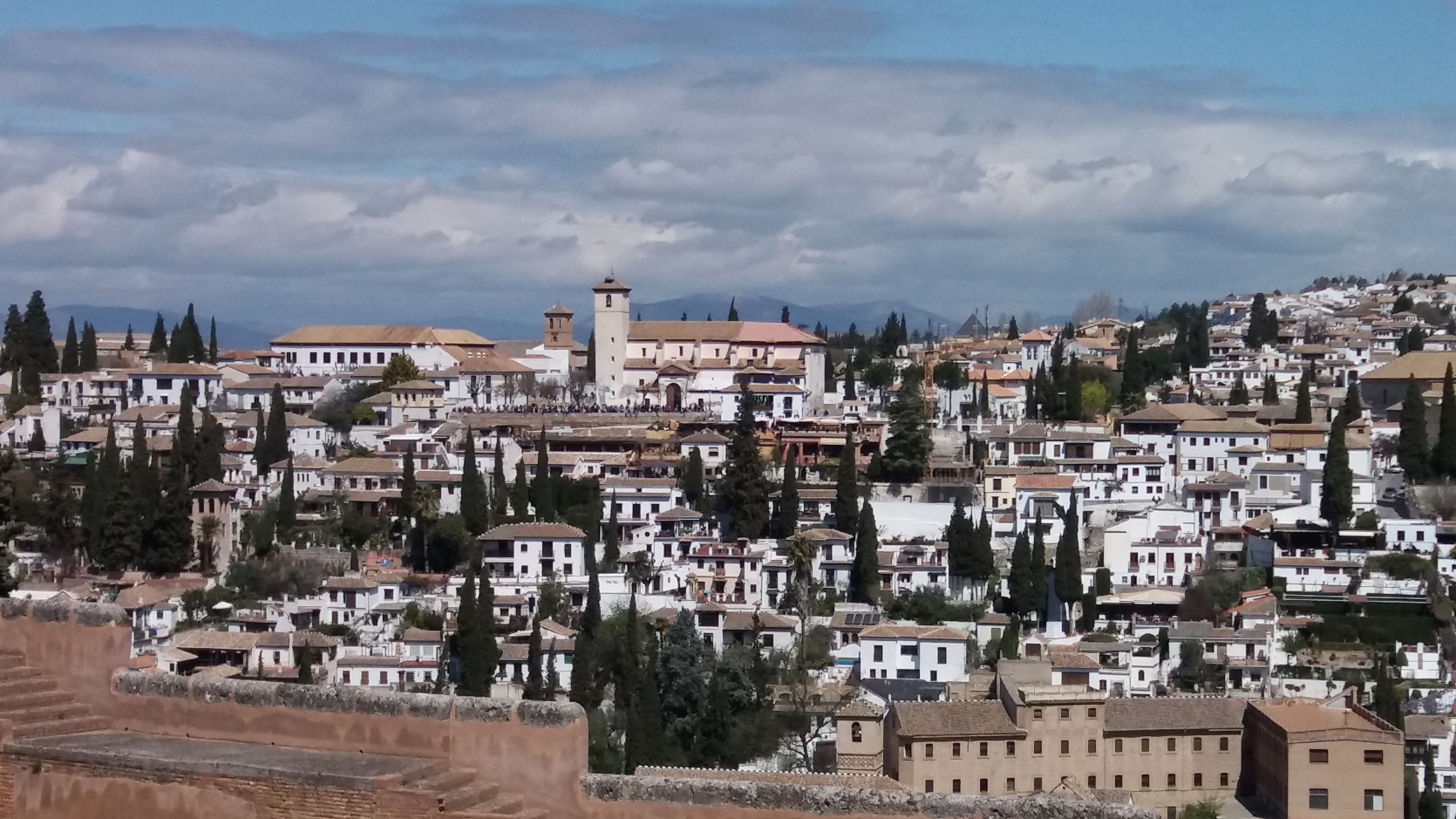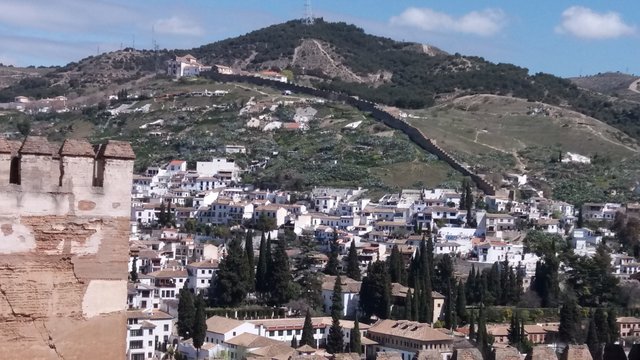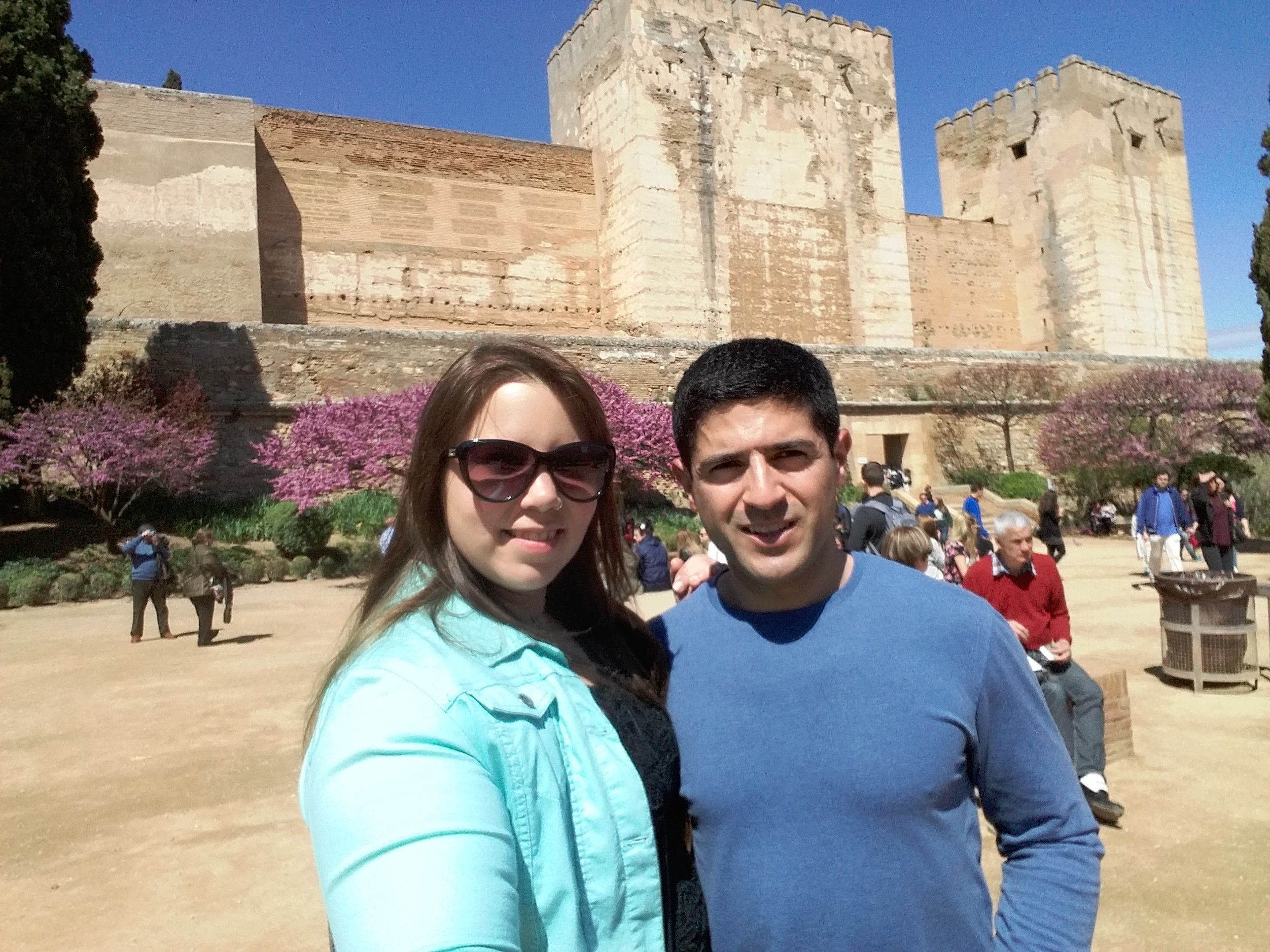 Photos taken from the gardens of the Alhambra (Granada).
But first, before everything, to be able to travel all Granada and all the Alhambra, we armed ourselves of strength and energy in the hotel Urban Dream Granada, of course, with buffet breakfast included.
And my partner put on his boots haha.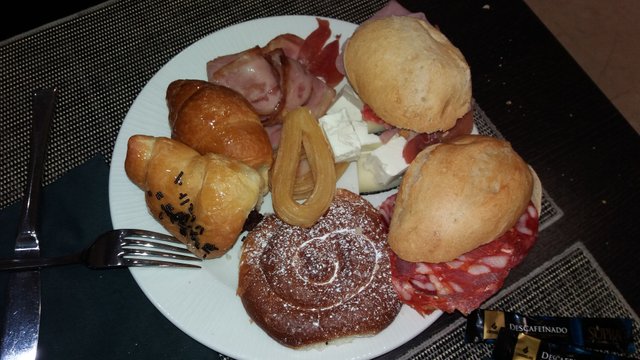 Photo taken at the Restaurant of the Hotel Urban Dream Granada.
As the center of Granada was also very close, logically we went to see it. We were stuck from every corner, from the Cathedral to the narrow streets adorned and scented Arab style, and much more.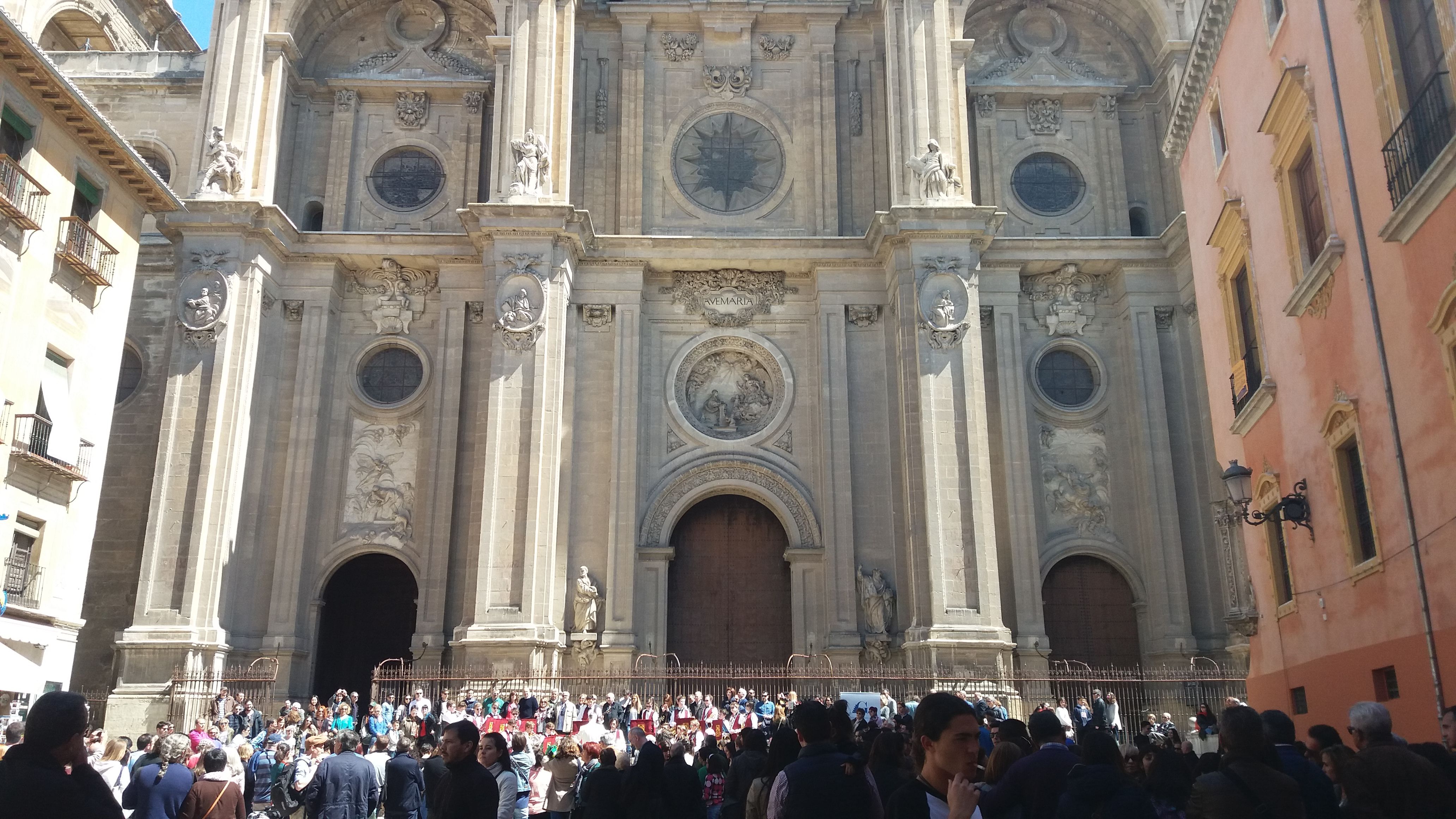 This is just a small brushstroke of our visit to Granada, there is nothing better than living it live, whatever the location, because one of the greatest pleasures of life is to know places that make you fly and enjoy.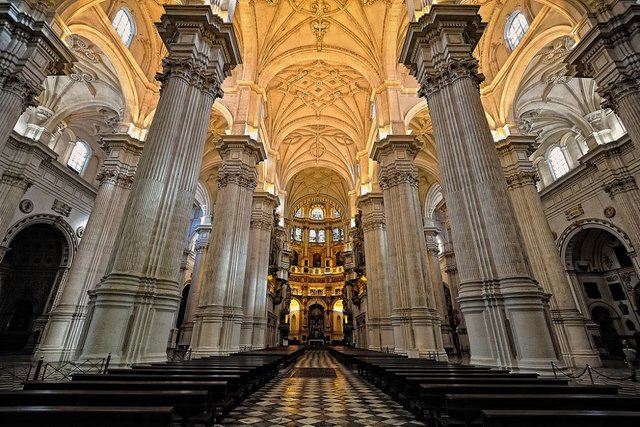 GRENADE A FULL PLACE OF HISTORY.
Soon I will talk about our next trips, which we promise to share with all of you.
See you in the next post!!

---
You may also be interested in:
And much more at https://steemit.com/@jessymg