HELLO THERE STEEMIANS
Today I want to tell you about a trip I took to Higuerote a long time ago. I had the chance to visit the "Canopy Aventura Laguna del Viento" park. To start this post, I wanna tell you that I've been always afraid of heights, furthermore, I used to be the one who stayed on the ground taking pictures during hangouts with my friends fairs; But, I saw this post on Instagram about this park and said, " Why not? It is time to leave that fear behind" and y would like to talk to you guys about my experience 😄.
Firstable, I want to tell you all, this place is very very beautiful, the way I love ¡Completely Greeny! Just at my arrival I fell in love ❤. People over there gave us an introduction about the park, some security rules and gave us the safety instruments we were going to need and that was it! Nerves came around hahaha. First thing I asked (always being curious) was if someone had an accident any time before, they answered, "Well, not so far" hahaha so I found myself running back to the bus, well nah, I'm lying but almost did 😱.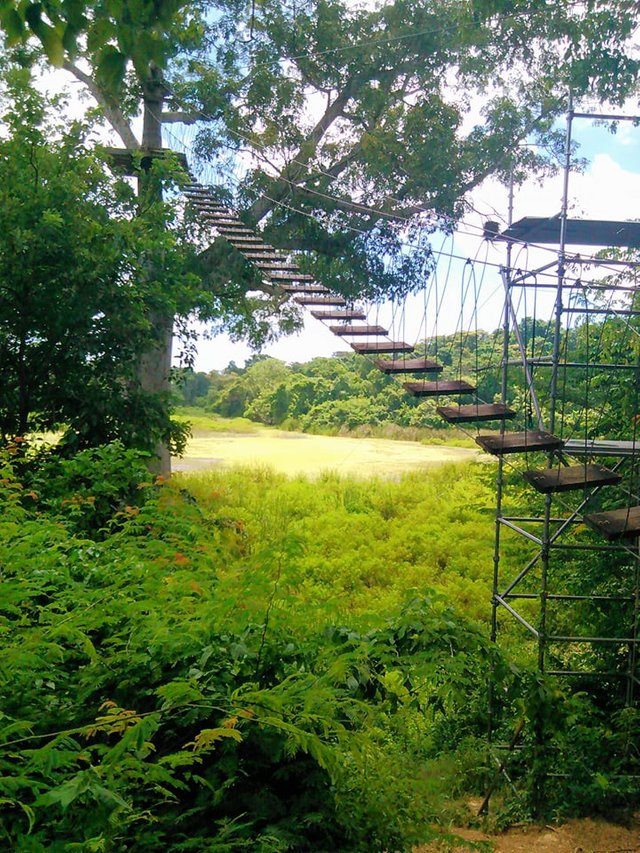 The Ziplines
The park has 8 ziplines, with different lengths and speed. This was the one we first tried; well I've already made my mind to do this and nothing would stop me, I was in
#JennyAdeventure
mode😎hahaha. So they asked, "Who goes first?" And there I was, hooking up to the zipline, actually one of the fastest of them; these guys were giving me some security rules but I felt like wasn't listening, then they say, One! Two! Three! BOOOOOM!!! I was quickly going down at high speed.
So it was on the 8 ziplines, I was often among the first ones to get up, I was really excited and full of adrenaline running through all my body.
The Pendulum (Tarzan)
Well my friends, here is where good stuff started, haaaaang oooooon!!! This is one of those things you don't want to think about, you just get do it at once and that's it. Let me tell you; This is a very unstable platform, it looks like a scaffold but obviously, it's very resistant and accomplishes every single security rule. There's a picture so you can have an idea.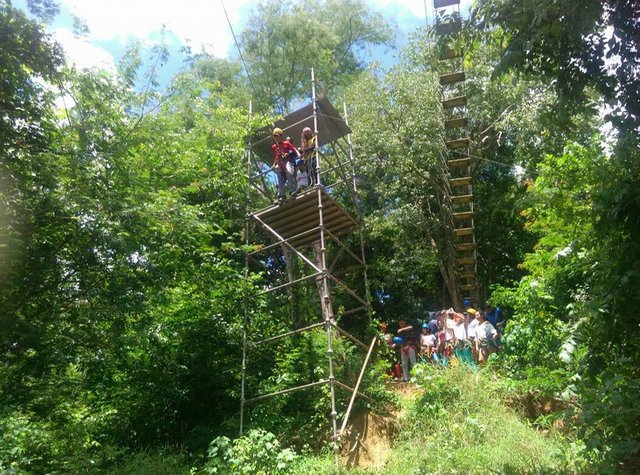 As you come up, they attach you to a rope with harness, I got chills for two reasons:
The rope was attached to a tree ¡¡A TREE!!

It was really high, to go down the pendulum you have to get set in the same way you saw on the last picture.
Once you are upstairs, they say, "We'll count up to five and let you go" I closed my eyes, grabbed super tight to the rope while they said, "one, two, three, four" and that was it, they let me go hahaha, yup, they never got up to five 😜.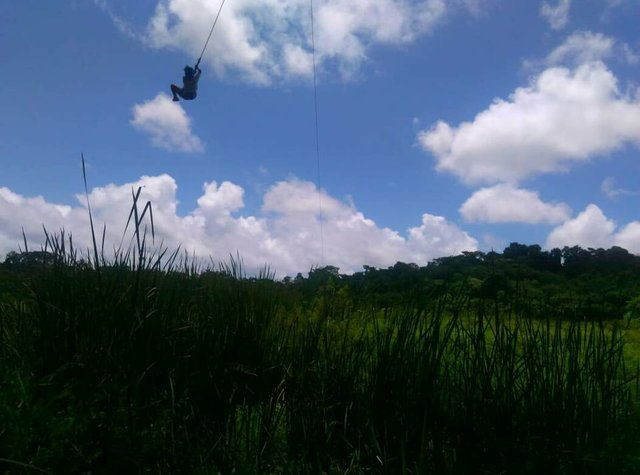 As you can see in the picture, is practically like flying, I think it has been the most extreme experience of my life so far now. I felt I was screaming like I never did before (I got hoarse after that) I never felt so free.
Hanging Bridges
The park has 13 hanging bridges, at this point I said, "I've been through the worse already" but don't be mugged, these bridges have something, more if you take the tour with people who like to play around, so getting upstairs wasn't that easy when they were shaking that much hahaha.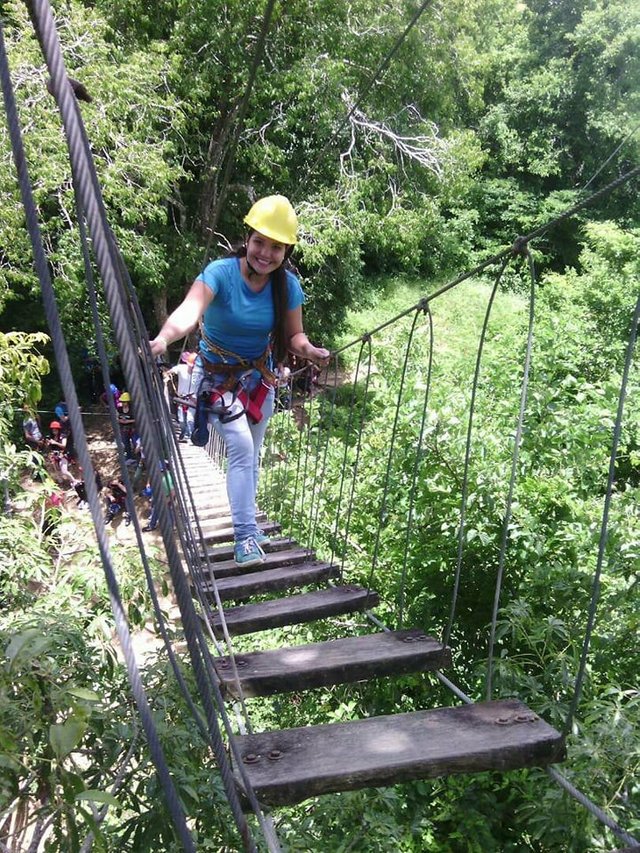 I learned two things from these bridges:
the look harmless but they're not

I have lots of respect to people who goes into those TV extreme challenge shows and I'll tell you why
The last bridges were literally like the ones we see on those TV shows, going through wood, ropes and all kind of stuff where you fall down. I fell down like, 3 times hahaha but it was very fun.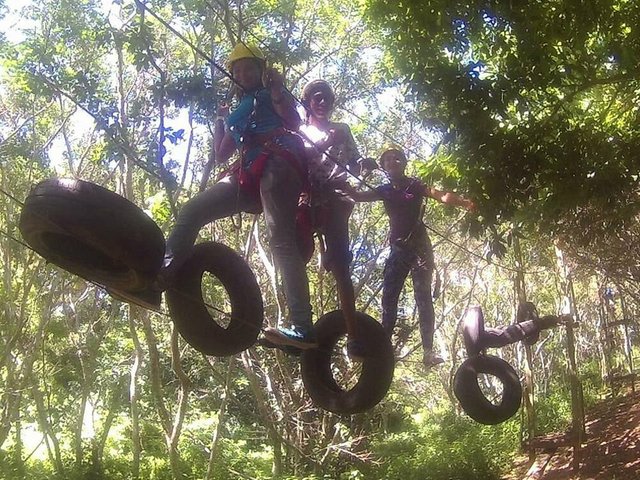 After arriving home y did think a lot about what I lived there, since I feel like I turned myself into a new person by daring to do all of this, honestly I've been trying to live my life without any fear since then, enjoying these experiences and daring to do new things.
I hope you can visit this park and have such a great time as I did
Greeeeetings!!!