Hello everyone! I'm finally back after a very long hiatus and I'm so excited to share with you some of my interesting escapades while I'm away from the keyboard. I was very busy juggling up many things for the past few months. It's not easy to balance everything when I barely have one body! Sometimes, I had thoughts of dividing myself in half to accommodate my responsibilities and tasks on hand. Well, enough of my sentiments, let's focus on the bright side and smile regardless.
To begin with, for the past few months I have been wandering around my beloved country Philippines. Today, I want to tell about a trip that made me proud about myself because apparently, that was my first time to go on a vacation alone. Though I had fair share of solitary trips but never had I been on an island by myself. Anyway, it was the best decision of my life.
Few weeks ago, I went to this island called "Carnaza Island" in Daanbantayan Cebu. It is located in the Northern part of my province and travel time is approximately 6-8 hours depending on the traffic. This island has taken its toll on the internet ever since pictures were released on the social media. When netizens saw posts about this island, they went amok, the next thing I know, everyone was going there.
CARNAZA ISLAND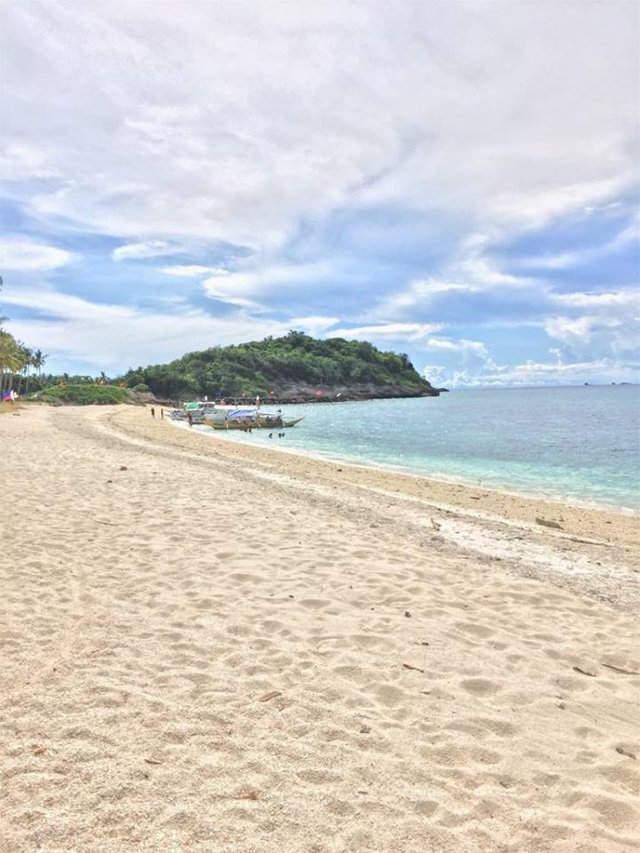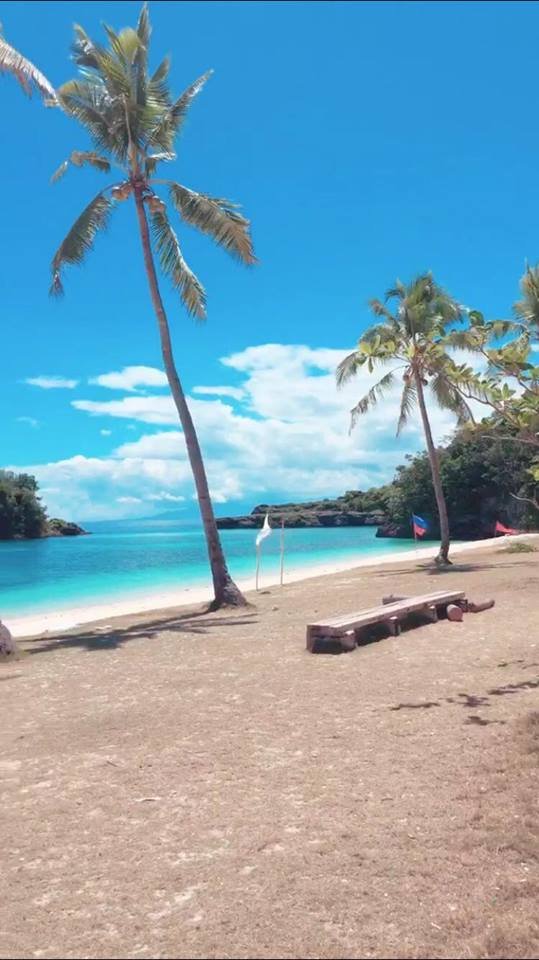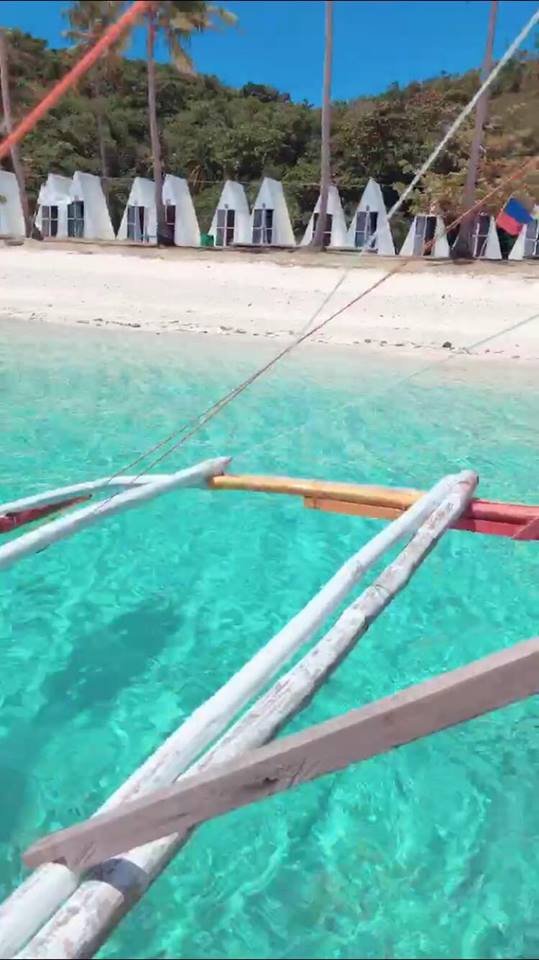 A small island located in the Northern part of one of the three major islands of the Philippines which is in Cebu City. It boasts a mesmerizing view that leaves you in awe, and a pristine beach that entices you to swim and soak yourself. A fine white sand that makes you want to bask under the heat of the sun while lounging underneath a coconut tree sipping a fresh coconut juice. Enough said, this island is a little paradise.
Truth be told, the island is too small that a day trip would suffice to enjoy and explore its breathtaking beauty. But, if you wish to stay longer, then you are also more than welcome. In my case, I was initially planning to do a day tour, never had I thought that boats are only available during day time and if you want to go home in the afternoon then a boat rental is needed. Nevertheless, I decided to spend the night on the island.
The Attractions
Although the island itself is already an attraction, there are places that also offer a scenic view.
Eco Park
This is the main place in the island for travellers. Boats usually take tourists to this area and where they stay and spend the night. It is a long stray of shoreline and has tents for rentals which are very cheap and comfortable.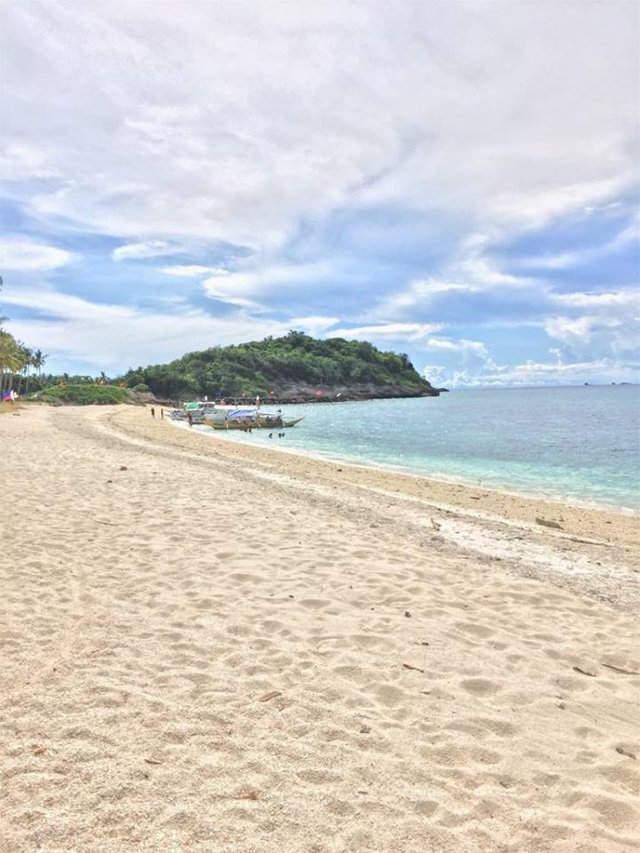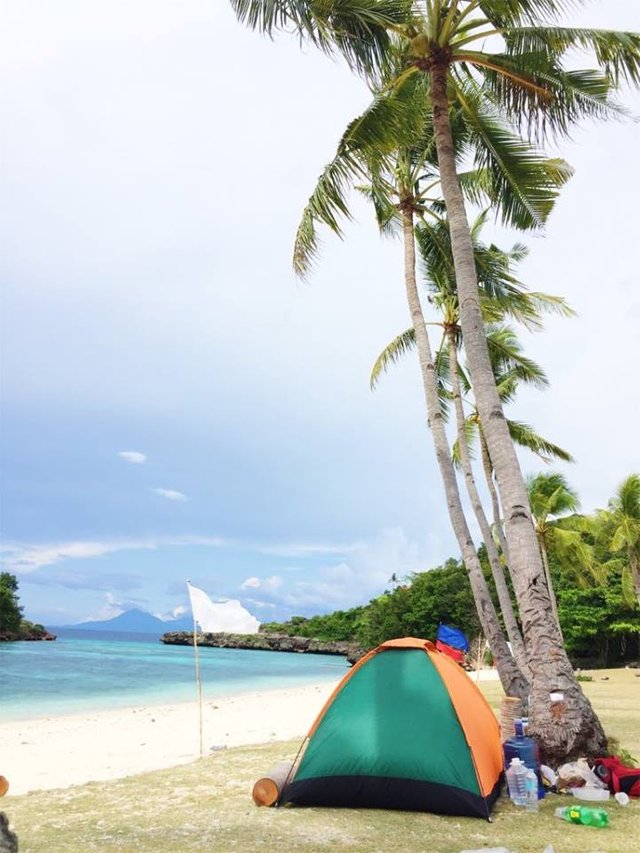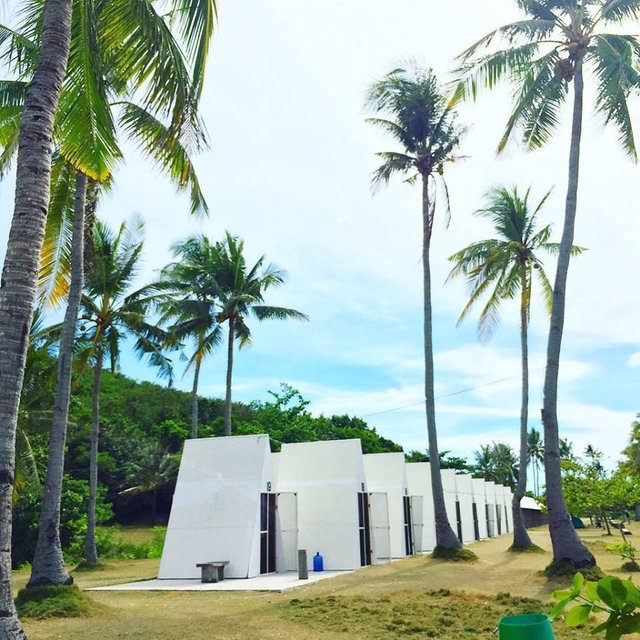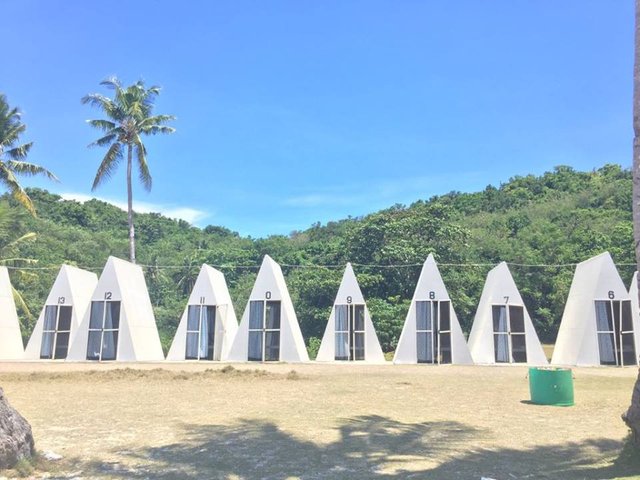 Skull Cove
This is probably my most favorite part of the island, as this is remote and very private. Its name was derived because the place was literally a nest of skulls. A cove which can be found right beside the entrance, was filled with skulls and bones. BUT, there's more to it than sticks and bones. The place, is literally heaven on earth. The water is cerulean and the
sand is finer. People only go there for a quick visit, most of the time no one stays on the island.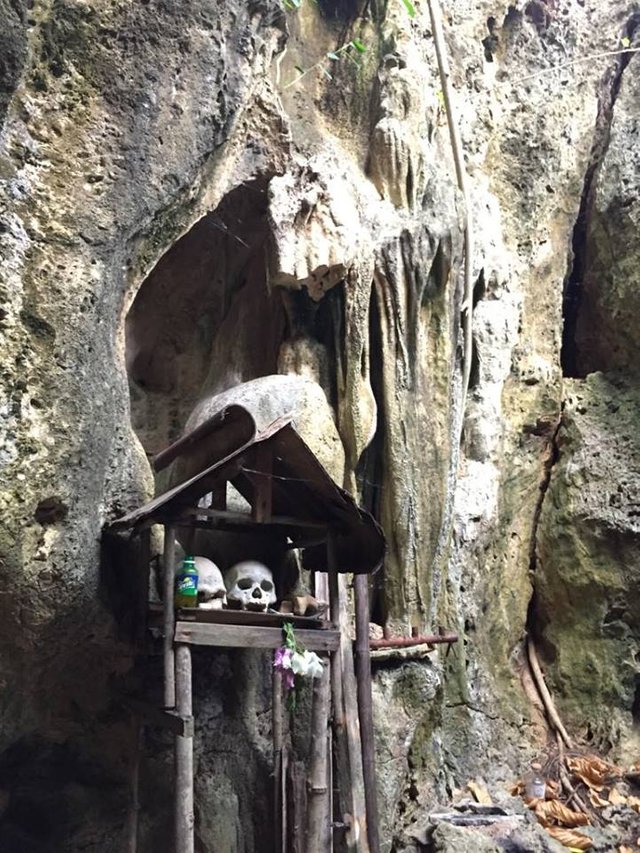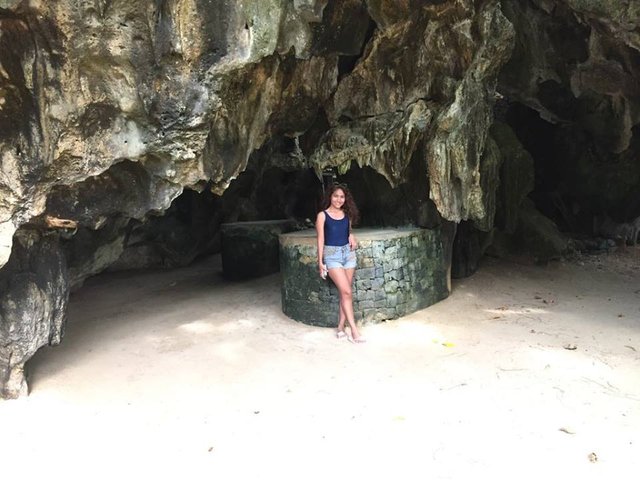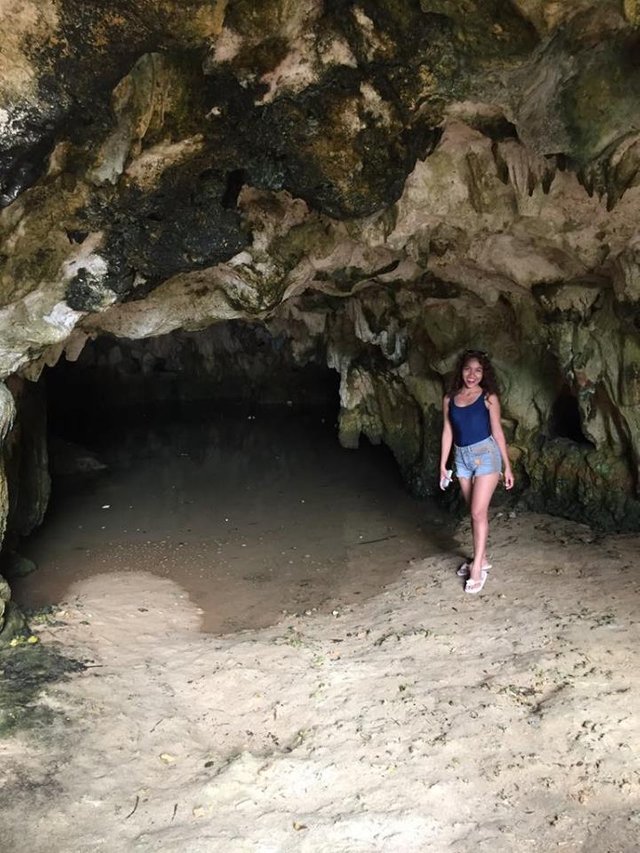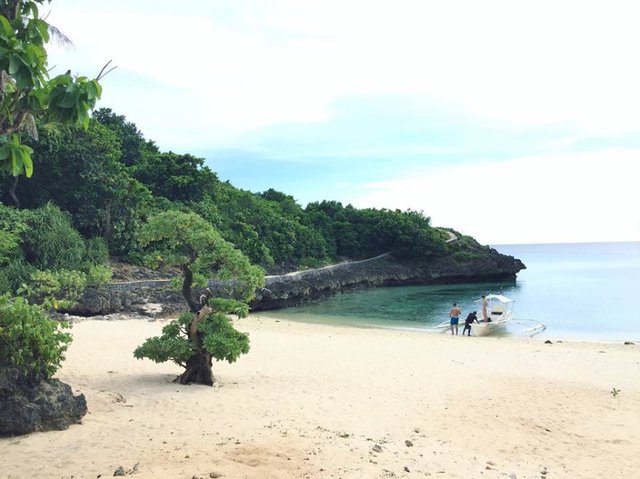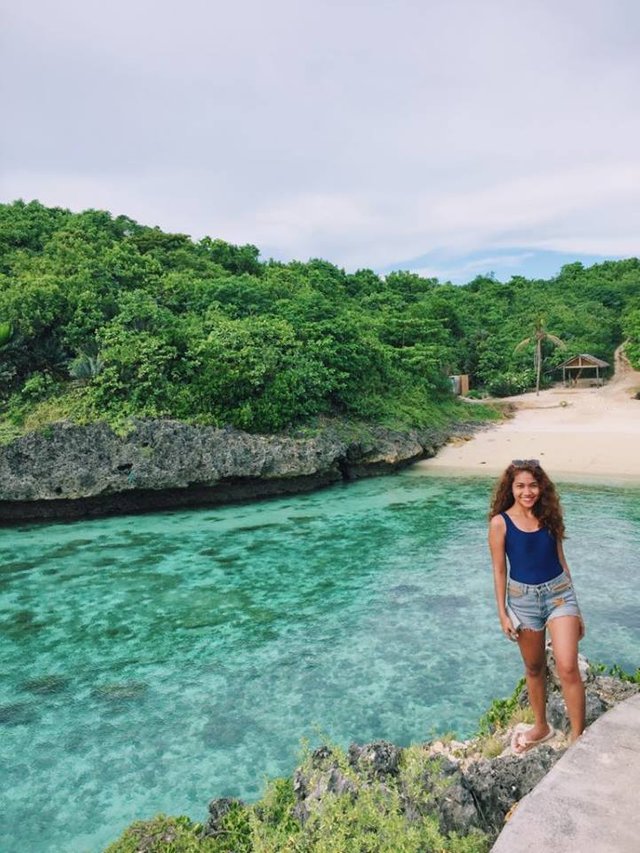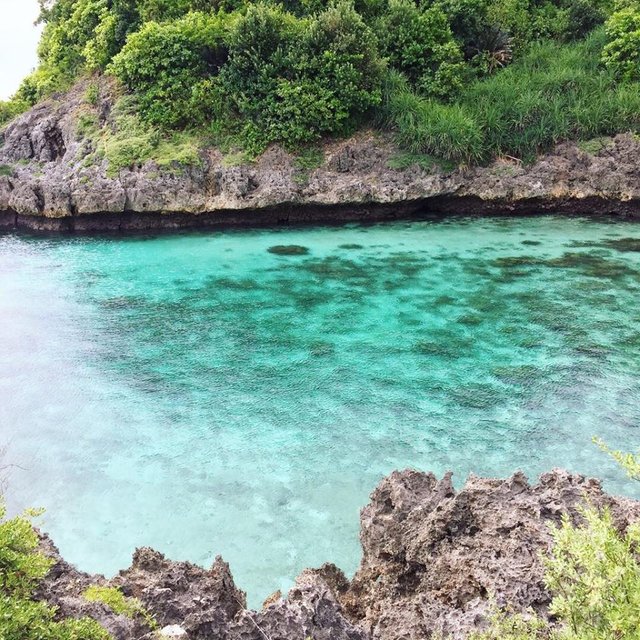 Twin Beach
For me, this was the most challenging place of all. A site rich of rock formations and picturesque but overly high cliffs, it takes courage to go to the most edge part of the cliff as it the rocks were spikey and sharp. One must be very careful because you are literally on the edge of precipice, one mistake then you might fall into a vast sea of water. But, the place was overall a beauty and you can see it all standing atop the cliffs. It's similar to Ireland's famous cliffs but a little bit rough. I may look so calm on pictures but I can feel my stomach churning and my internal organs shaking vigorously while sitting on the edge.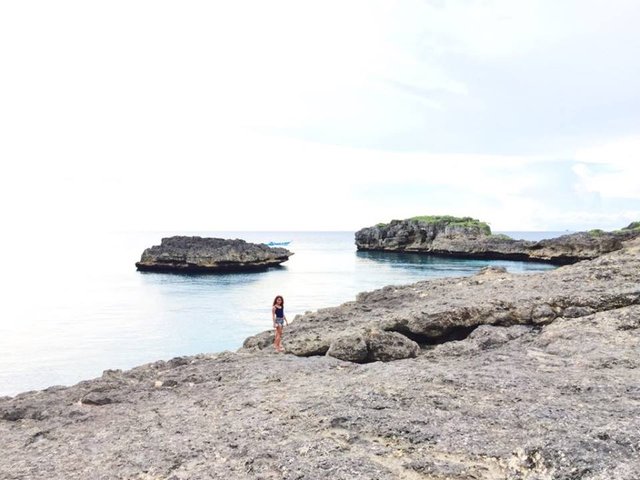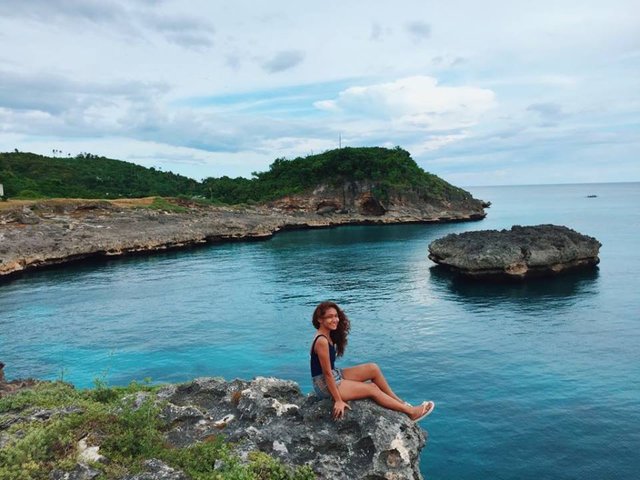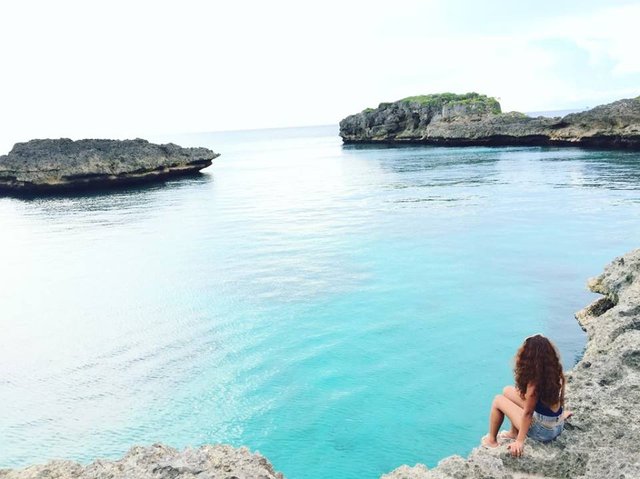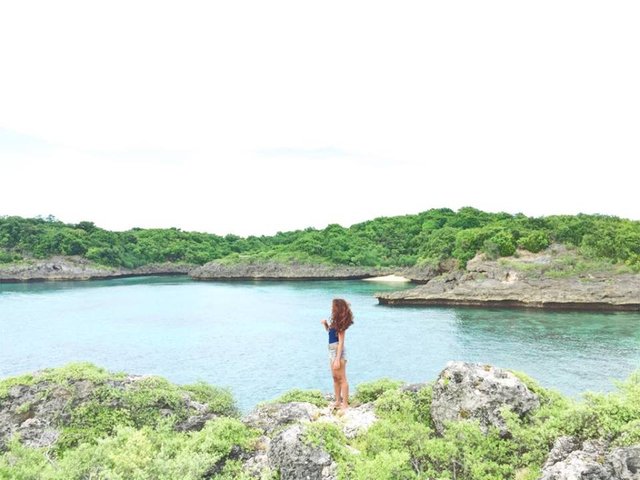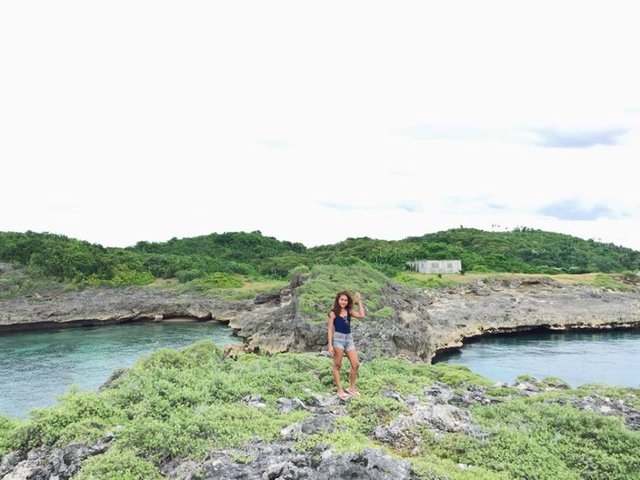 To sum up my trip, it was very memorable because I also found new friends along with my solitary journey and people who are naturally kind. It was one of the best experiences I ever had and no doubt, I'll go back to that island again. Hope you enjoyed reading my blog. More blogs coming about my escapades.
xoxo jeizelle :*