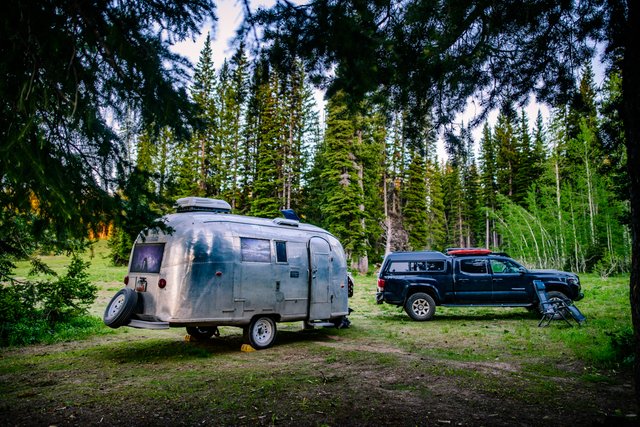 Here we are up in the mountains again just working enjoying the nice weather in an office with a better view. I have learned there is a whole world of people who spent their life traveling and working in beautiful places. I don't always get this opportunity because I'm a portrait photographer who has to be places but more and more each year I add small sources of revenue that make me less and less location dependent.
How about you... anyone out there with something like this as a goal?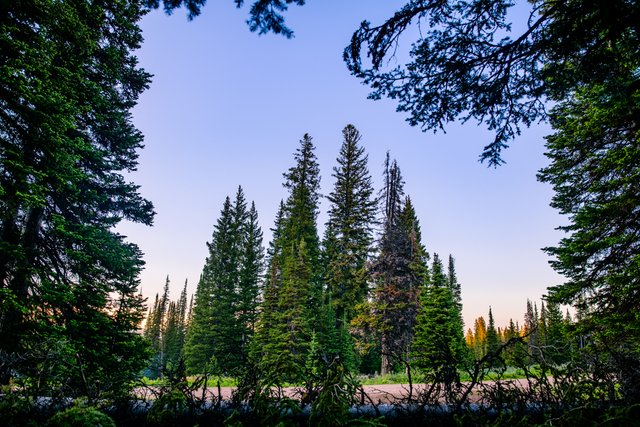 I'm up here trying to finish a Book Deadline for a publisher for one of my upcoming books.
What's nice is I don't have to go anywhere to photograph sunset!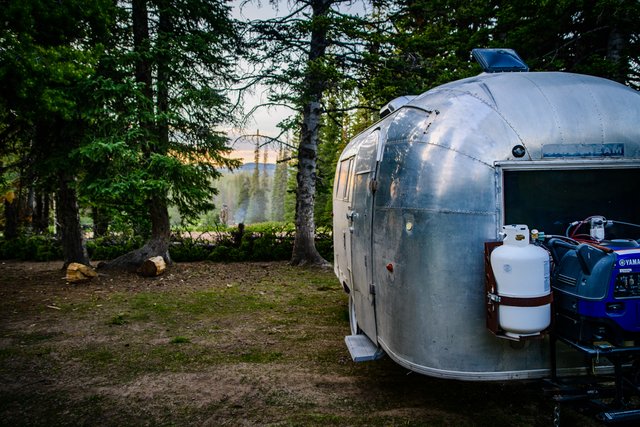 Some nice late day shade by the nice tall pines helps the airstream from getting too hot. But also means less solar electricity so it's a trade off.
The valley is hitting 90 and up here i'm in the 70s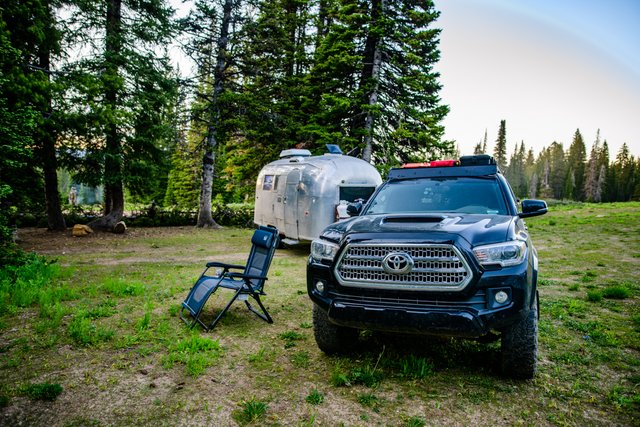 Even though space is a luxury in the airstream I bring along this big folding chair because I love coming out here and sitting and enjoying the birds singing and the beautiful weather and peace.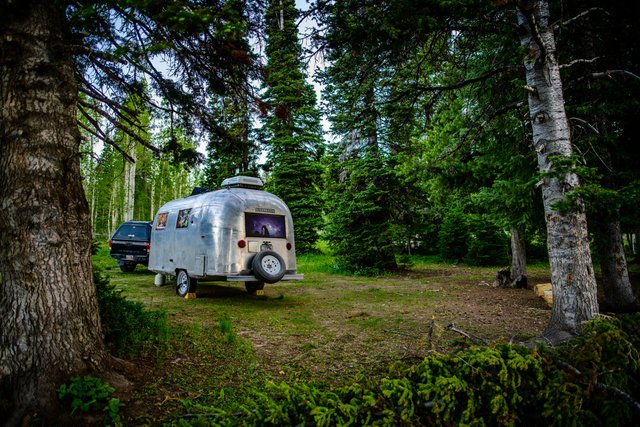 THE QUESTION
would this be something you'd do?
Would you go to the mountains or where would be your preferred place to park and work?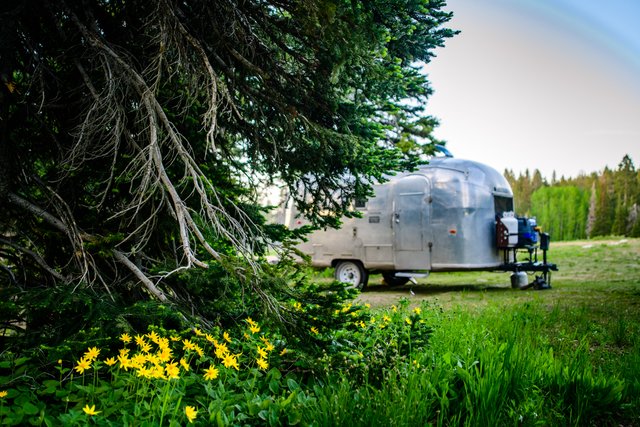 Beautiful spot however i must admit about 2 hours ago my neighbors a few hundred meters away rolled out and I moved over to their spot... why? Better cell phone connection ... aka the only reason i'm able to post this.
When you're far away from cell phone towers even a small change of location can have a huge impact.