Holidays are awaited for everyone, workers whose work intensity is solid also want to enjoy while relaxing to make the sense of relaxation needed by the human body.
Adults need time for vacation, especially children. Vacationing for children is a very pleasant thing. For children like the gifts we give, happy and happy.
Some time ago, I was with my family on vacation to a children's swimming place or the name of the place was a Water boom. Maybe such a name is because the pond water everywhere in the place with various vehicles that are equipped by the owner of the place. Certainly to spoil visitors who come.
Visitors were very many who came, proving that the place was indeed worthy of being a tourist destination in the city of Lhokseumawe.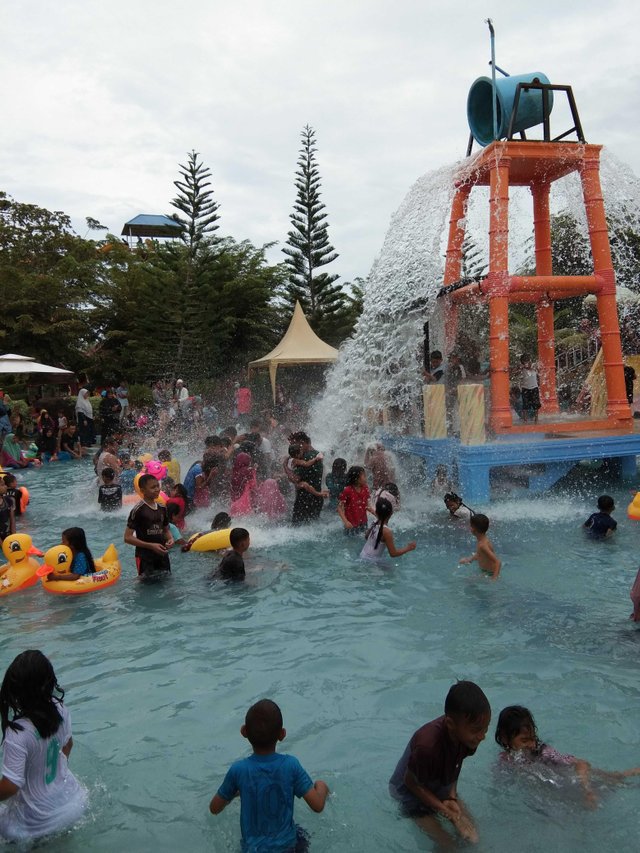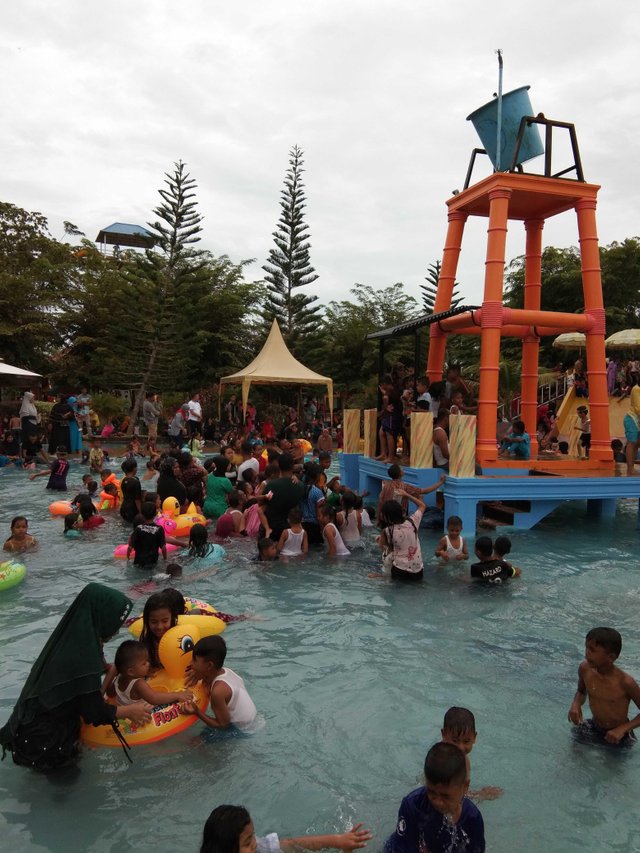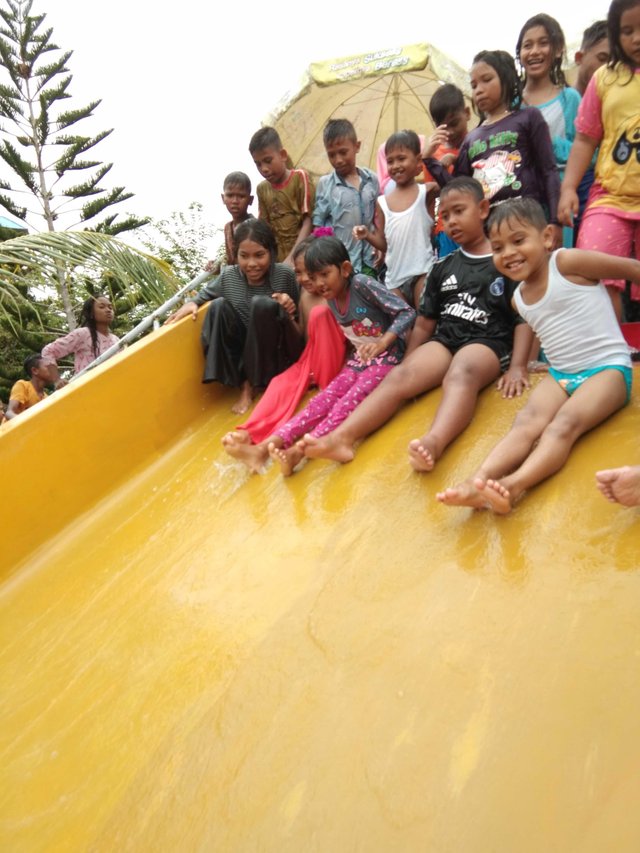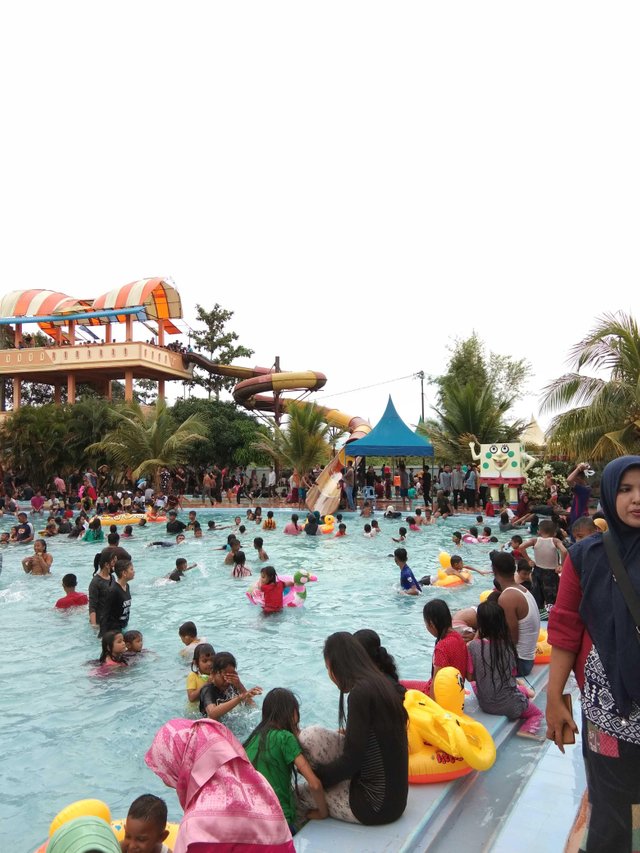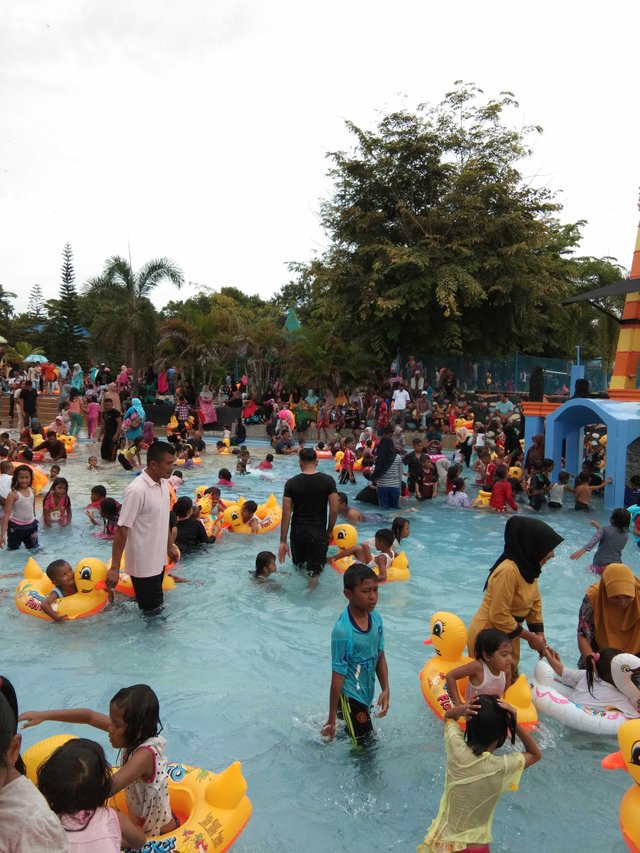 The picture I took above shows the enthusiasm of visitors who come with family and friends to the place. All are very happy and enjoy swimming together. Enjoy all the rides equipped by the owner of the place.
The vehicles offered by the owner of the place include:
Two bathing pools for underage children, of course with adult supervision.
Two special pools for children are equipped with a water slide and fountain bucket.
One pool for adults, this place should not be used by children.
Ponds made around the place with a height of 1 meter.
The lodge is prepared for use by visitors to rest.
Flying Fox rides that can be used by all visitors by paying at an affordable price.
Pond where paddle duck rides can be used with family and loved ones.