It's strange to visit Silverwood. Many years ago, I worked here,and I suffered a rather nasty workplace accident in 2007. I may have visited once since that summer, and it is strange to see what has changed and what has stayed the same. The attractions where I worked when I first started are gone. The park has changed over time, and new rides have been added and removed as they keep making incremental improvements.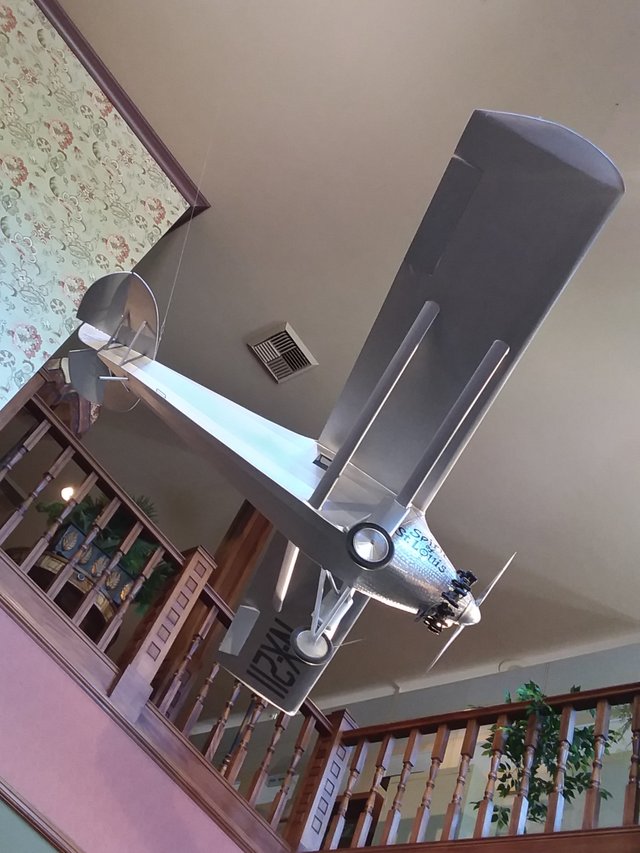 Near the entrance, just south of the train station, is Lindy's. This restaurant offers good food in a victorian-inspired building. A model of Charles Lindbergh's Spirit of St. Louis is suspended over the parlor. It was one of the earliest structures built for the park in the 1980s when owner Gary Norton decided to add a narrow gauge railroad to his airstrip. Now it is a sort of oasis of calm away from the crowds and carnival atmosphere.
The train runs every hour on the hour, and includes a robbery comedy skit along the way. The crew claim it is the longest, tallest, and slowest roller coaster in the park. It is an authentic steam locomotive converted to run on waste oil instead of coal, and is probably the most awesome and expensive train set ever. Unfortunately, it was also so popular that I didn't get to ride before it was time to leave.
There are rides aplenty for those who have kids or are kids at heart. Once you pay the entrance fee to get in, the rides are all included, and no extra fees need to be paid. It makes the county fairs pale in comparison, because the rides also look much sturdier and better maintained than the deathtraps the carnies run. For thill-seekers, there are two wooden roller coasters, the very first double inversion steel coaster, and a more modern steel coaster along with a log flume, a raft ride, a ferris wheel, and a tilt-a-whirl. The water park is also doubtless popular all summer, but I didn't visit that end of the park. There are water slides, wave pools, and a giant play area for kids.
If you want to spend more money, there are games of chance, food booths, and souvenir shops everywhere, too.
Find out more at www.silverwoodthemepark.com.