While visiting Đồng Hới (Vietnam), I went on a morning walk to enjoy the sunrise along the Nhật Lệ River. I came across this unusual structure. At first, I thought it was a homeless's house. Someone has to live on the water if they can't afford any land right? I spent a few minutes taking this picture.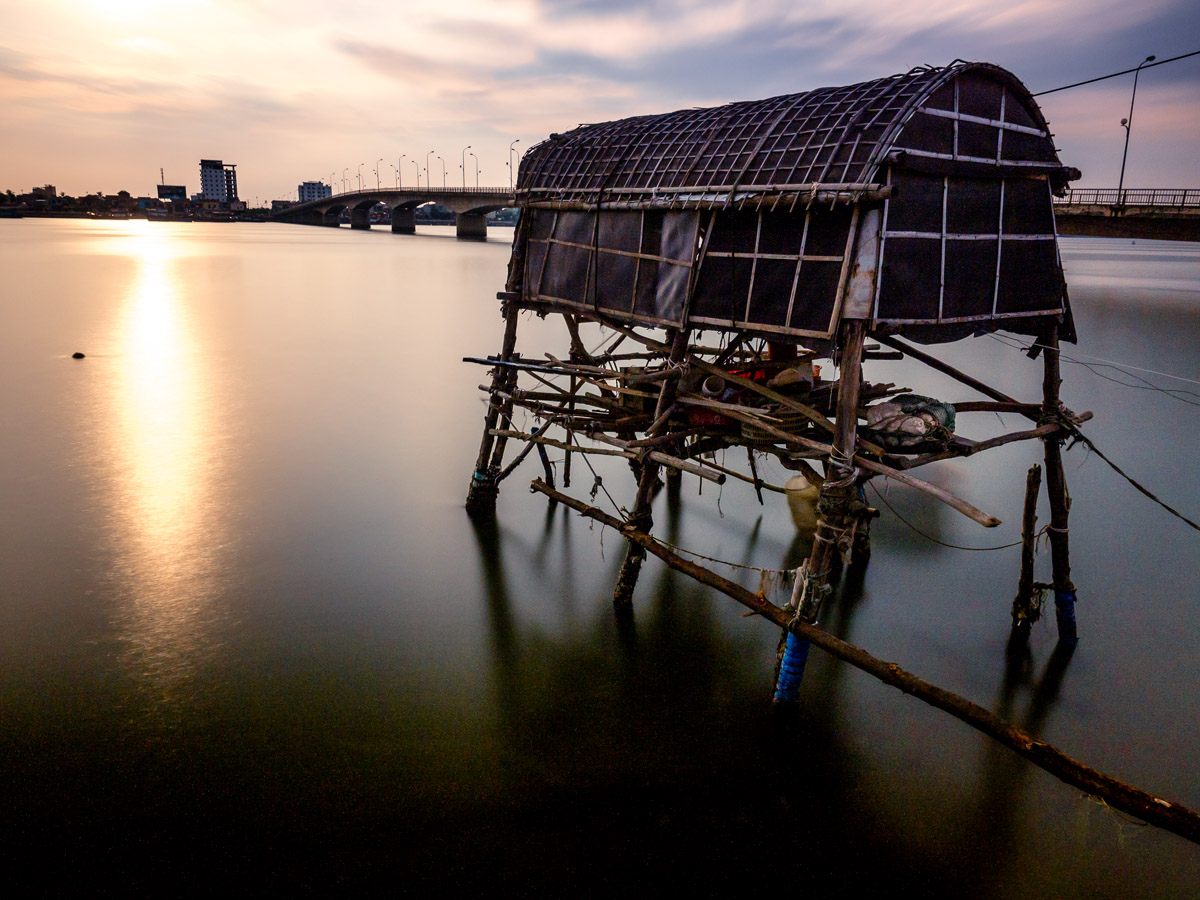 Suddenly I heard the sound of some kind of motors working. Then I saw a fishing net emerged from the water. This home controls the motor to emerge or submerge the fishing net. I didn't expect that at all for what it looks like on the outside.

Here is the net emerged. It's very impressive that they managed to build this. The Vietnamese wake up very early to work. I'm not sure if someone actually lives there or he just gets there early to work.
Of course, there are actual fishing boats nearby too. Most fishing boats in Vietnam look like this. They have unique characters.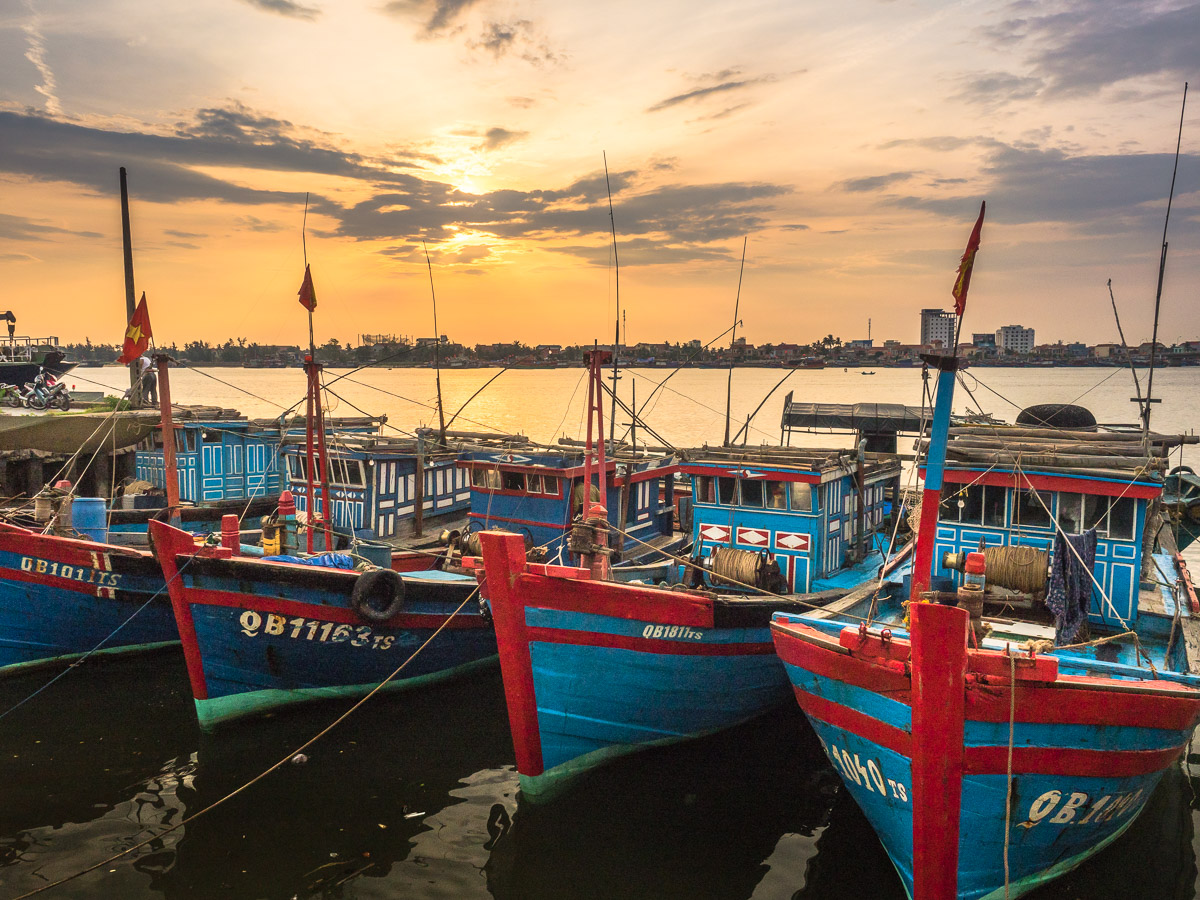 The area I walked around was surprisingly clean. Some spot in Vietnam is full of trash. I guess it's thanks to people like this who keep this place clean.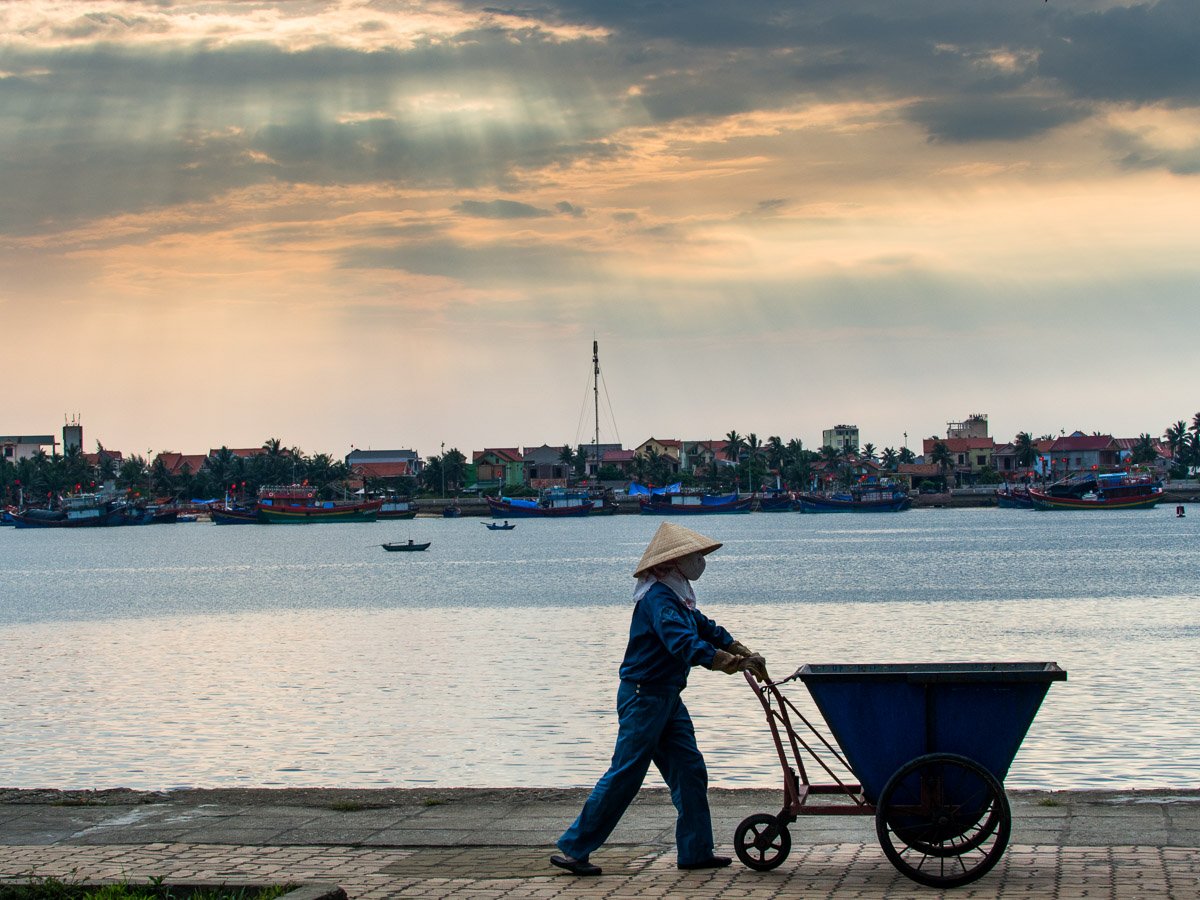 Nearby, there is an old Catholic church from 19th century. During Vietnam War, American bombing left the structure for how it is today. Today it remains unrestored even though the Catholic priests in Vietnam want to restore it.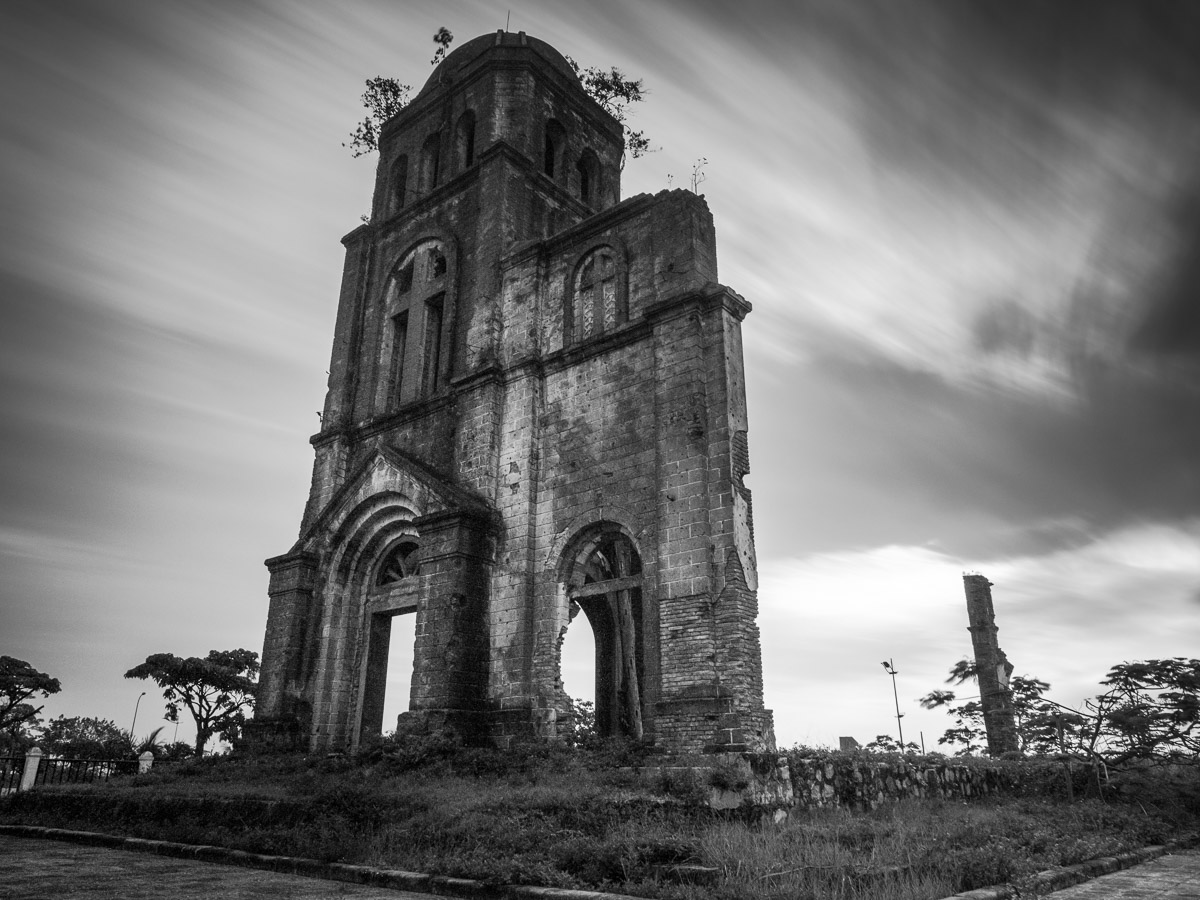 Finally, I joined my friends to eat breakfast. It's a specialty of Đồng Hới called "Chao Canh Ca Bop". It's noodle soup with fish and pork. I think the noodle itself is made from pork if I remember correctly.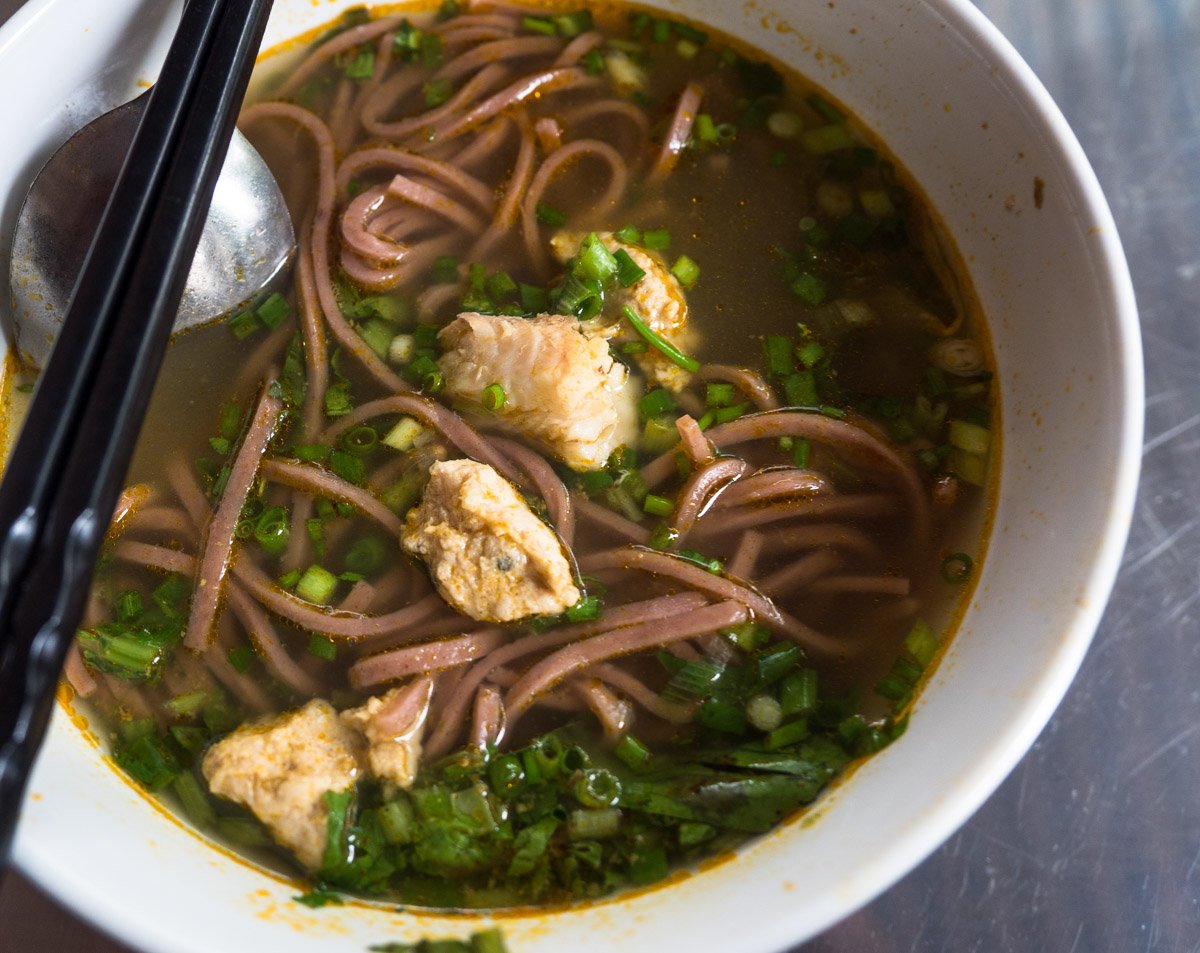 As with all Vietnamese dishes, they are very low in calories and very cheap.
Đồng Hới overall is a small and peaceful town that's worth a visit.